Beauty Tips from a Breast Cancer Survivor
If you, a friend, or a family member has ever gone through cancer treatments, you can certainly attest to the fact that one of the hardest parts of the ordeal is getting used to looking at yourself in the mirror. Everything changes: your complexion, your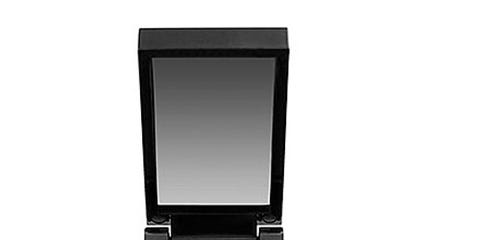 If you, a friend, or a family member has ever gone through cancer treatments, you can certainly attest to the fact that one of the hardest parts of the ordeal is getting used to looking at yourself in the mirror. Everything changes: your complexion, your hair, your nails, your eyelashes and eyebrows. Often, you look sicker than you actually feel. It becomes an entirely new battle, but with some practice, it's an easy one to overcome. Breast cancer survivor Alyssa Vingan learned some morale-boosting beauty tips over her year of chemotherapy, and here she'll teach you how to look—and, in turn, feel—your best while fighting cancer.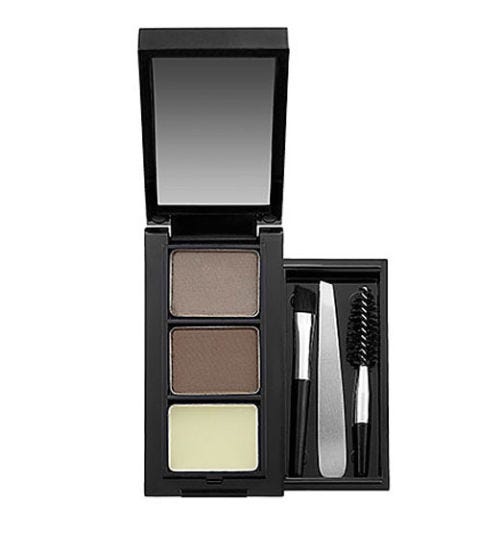 Use eyeshadow to fill in thinning brows.
Bleached brows are definitely a trendy thing, but not having eyebrows on purpose is a totally different story than losing them altogether. Thinned-out brows can completely wash you out and appear to change the shape of your face, so filling them in with an eyeshadow that's a shade or two lighter than your natural brow color is a key trick to learn. I've found that some women can get a bit heavy-handed using a brow pencil, and the results can look severe. Instead, use an angled brush—making sure to keep within the natural line of your brows—and lightly smudge the powder in.
Eyebrow Editor Complete Brow Kit, $19, at Sephora.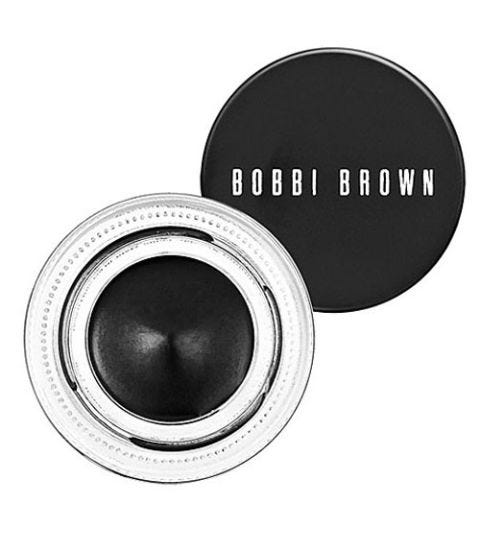 Make your lashes look thicker with well-placed eyeliner.
One of the things that can make you look the sickest—in my opinion—while going through cancer treatment is the absence of eyelashes. The difference this lack of definition around the eyes can make is pretty jarring, but luckily there are plenty of ways to fake fuller-looking lashes. I used a fine eyeliner brush and a dark gel liner to coat the inner rim of my upper lash line, which creates the illusion of lush lashes. Make sure to fill in the gaps between the lashes that you do have very well!
Bobbi Brown Long-Wear Gel Eyeliner, $22, at Sephora.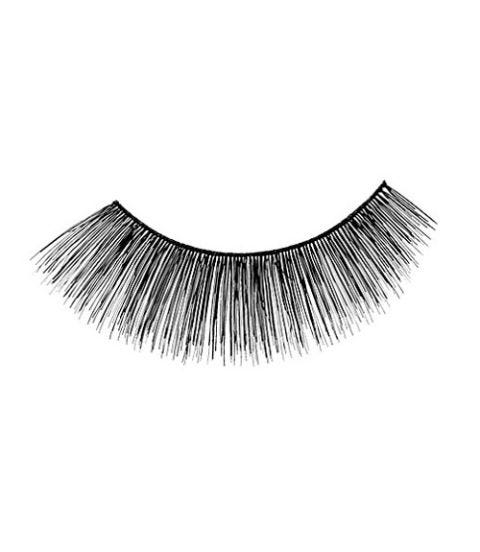 Lost all of your lashes? Fake 'em!
This definitely isn't a tip for every day, but if you have a special occasion on the books that coincides with your treatments—I had to attend a black-tie wedding during mine—false eyelashes are a lifesaver. They'll liven up your look in an instant, and with a bit of practice, they're easy to apply. I used strips as opposed to individuals, being very careful not to get glue on the precious few lashes that I had left. Pulling those out would've felt like a tragedy! Another tip to help you hang on to your lashes: avoid using waterproof mascara.
Strip False Eye Lashes, $8, at Sephora.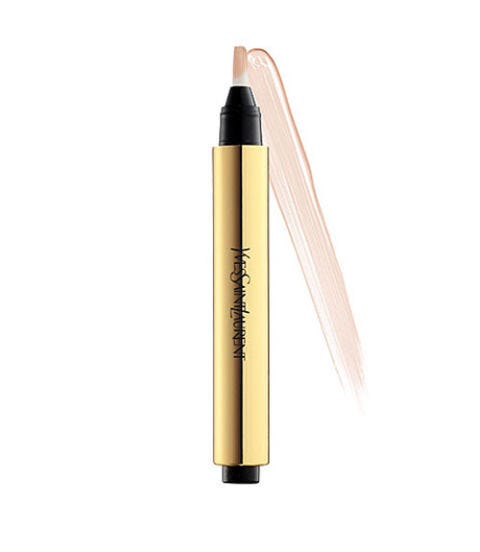 Brighten up your eyes.
A friend of mine sent me some YSL Touche Eclat right before I started my treatments, and I had no idea how big of a staple it would become in my beauty routine. After the sleepless nights and unrelenting feeling of ickiness the chemo caused, to say I looked tired would be the understatement of the century. Using this brightening concealer under my eyes, then working my way into the corners and the innermost part of my lids (anywhere there appears to be a dark shadow) made a world of difference—I immediately looked much more like myself. Trust me: this stuff is worth every penny.
YSL Touche Eclat, $40, at Nordstrom.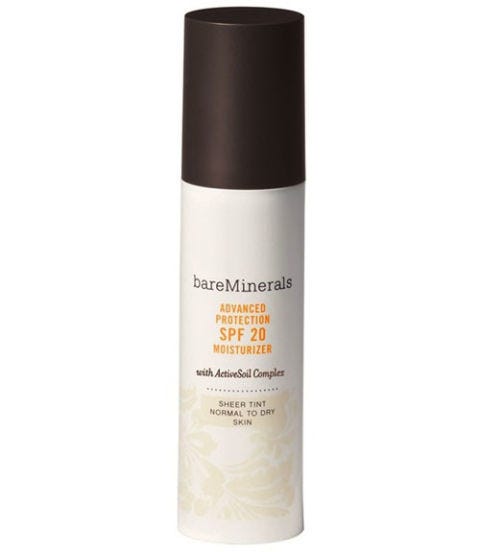 Use a mild tinted moisturizer with plenty of SPF.
The easiest way to even out your complexion while giving your skin the moisture that it desperately needs is with a tinted moisturizer—especially one with plenty of SPF to protect you from the sun's harmful rays every day! Choose an organic or very mild formula since your skin will likely be extra sensitive after chemo or radiation, like this one from Bare Minerals.
BMSkincare SPF 20 Tinted Moisturizer, $30, at Sephora.
Fake a healthy flush on your cheeks.
When you're completely lacking color in your face, not just any blush will do. This stain from Benefit is perfect—it will give you a long-lasting rosy glow that's still super sheer. The last thing you need is a face caked up with powder!
Benefit Benetint, $29, at Sephora.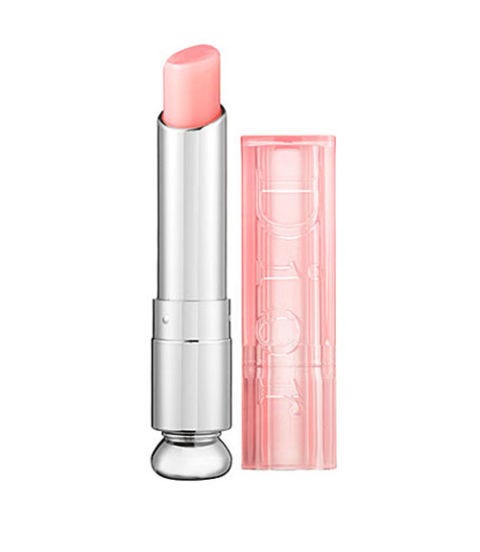 Give lips a hint of natural color with moisturizing balm.
Color-drained, dry lips can be a real bother. While a heavy-duty moisturizer is a must, I enjoyed using a balm that brought a bit of color to my pout. This formula from Dior gives your lips the prettiest hint of a pink by reacting to your body's unique chemistry, enhancing their natural color. That's definitely something to smile about!
Dior Addict Lip Glow, $30, at Sephora.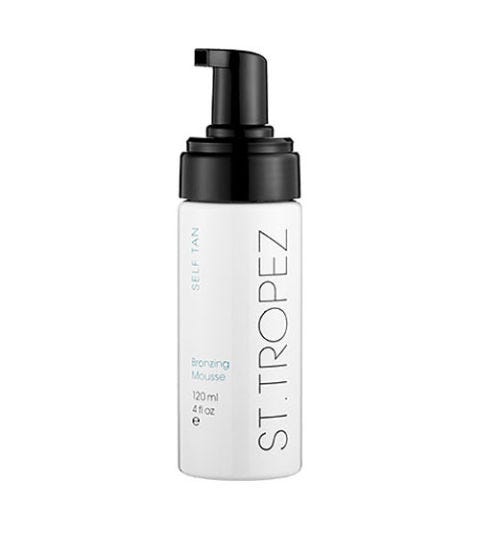 Get a healthy glow with self tanner.
No matter what type of cancer you're fighting, rule number one for anyone going through chemotherapy or radiation is the same: stay out of the sun. Your skin becomes incredibly sensitive during these treatments, and your weakened immune system makes you more susceptible to sunburn. Even if you're naturally fair skinned, an extra-pale complexion—or even undertones of green or grey—caused by chemotherapy will make you look, well, really sick.
To give yourself a healthy glow, use a mild self-tanner on your entire body and your face. I particularly like this one from St. Tropez—you can see the color as you rub it on, helping to make sure that it goes on evenly.
St. Tropez Self Tan Bronzing Mousse, $30, at Sephora.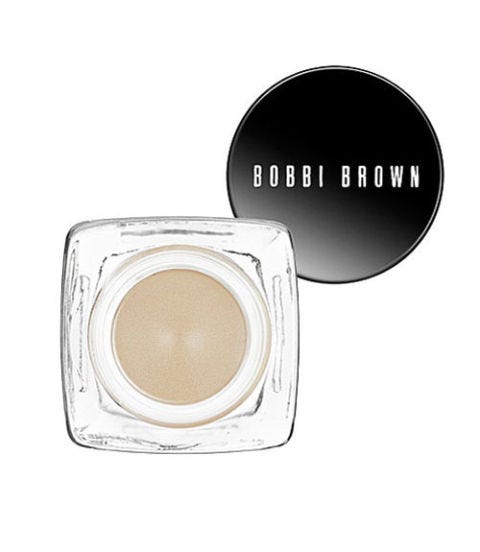 Camouflage dark, tired eyes with a creamy eyeshadow.
Certain types of cancer treatments can cause your eyelids to darken, or if your skin gets extra pale, you'll notice that the veins on your eyelids can appear to be more prominent. A good way to combat this is by using a creamy, pearlescent eyeshadow that will not only brighten up your eyes by picking up light, but will also give you blendable, long-lasting coverage. For a subtle look, choose a shade that's close to your skin tone.
Bobbi Brown Long-Wear Cream Shadow, $24, at Bobbi Brown.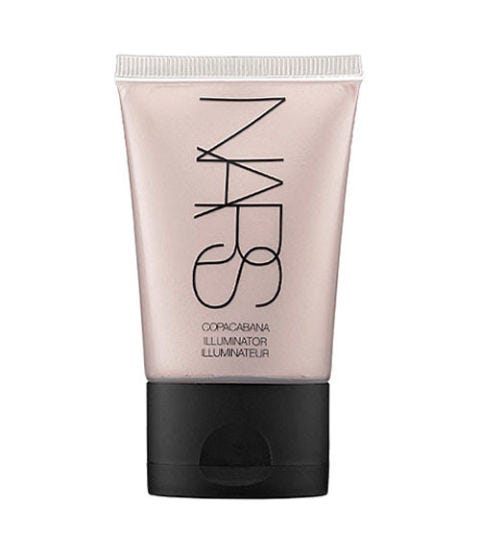 Wake up your look with a shimmering highlighter.
A little bit of illuminator goes a long way—it will instantly brighten up your face, making you look awake and radiant. Apply a dab of this NARS formula in the corners of your eyes, on your browbones, the tops of your cheekbones, and on the Cupid's bow (right above your lip) for an instant skin pick-me-up. You'll be shocked at how many people tell you how great you look!
NARS Copacabana Illuminator, $30, at NARS.
This content is created and maintained by a third party, and imported onto this page to help users provide their email addresses. You may be able to find more information about this and similar content at piano.io