Disgusting or Brillant? Tokyo Salon Uses Snail Slime in New Facial
A salon in Tokyo is using snail slime to their benefit with their new snail facial.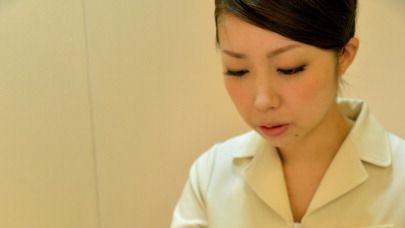 (Image credit: Archive)
While they may be rather destructive in a garden, snails have found a less pesky purpose: beauty product. The Clinical Salon in Tokyo has debuted a new snail facial. The secret behind it? Because of their plant-eating and floral destruction, their slime grows rich in hyaluronic acid, protein and antioxidants, making it a prime tool for anti-aging.
During the facial, dubbed the Celebrity Escargot Course, the skin is cleansed before snails are placed on your cheeks and forehead. From there, the snails do their thing, literally: They crawl around your face, leaving a trail of slime in their path. Salon sales manager Yoko Miniami says that the facial can aid in the recovery of skin cells and the healing of damaged skin.
The use of these little critters in the name of beauty isn't a new phenomenon. Snail slime was first used as an anti-aging tool more than 2,000 years ago when the slime was mixed with sour milk to treat inflammation. Snails have come a long way since — the five snails on hand at the spa are fed organic vegetables to make their slime ripe for treatment.
Diana is a producer at ELLE.com. She previously wrote for MarieClaire.com. Diana is a Syracuse grad and a Chicago native, and therefore a pro at dealing with cold weather. She's also an Anglophile, which means she love all things British—especially Downton Abbey, London, and Will and Kate (and Prince George!)