Editor's Pick: SLVRBK Yoga Mat
Our editors pick the SLVRBK Yoga Mat as their fitness obsession of the day.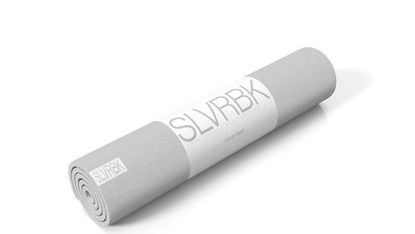 (Image credit: Archive)
You could say we're certified fitness junkies here at MC. Whether it's dipping our toes into the new underwater cycling trend or busting a move during a '90s hip-hop dance workout, we're always testing out the latest crazes to bring you the best. Our most recent find in the world of yoga is this sleek mat from SLVRBK — its longer, slimmer design is perfect for those crowded summer Vinyasa classes — your mat won't touch your neighbor's! — and in addition to an antimicrobial surface layer, it boasts a lifetime warranty. Whether you're into Pilates or strength training, the SLVRBK is durable enough for all of the classes on your schedule, so if you're looking to add a minimalist piece to your collection of workout gear, we suggest you grab one now.
The SLVRBK Mat, $107, at SLVRBK.