The Beauty Secrets of K-Pop Stars
*Flawless*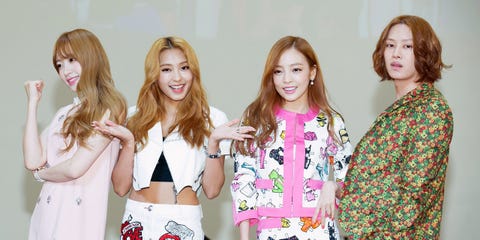 K-pop, or Korean Pop, originated in South Korea and has become a global hit. Characterized by groups of singers and visual effects, the genre has become a veritable subculture, complete with fan faves, idol worship, and yes—beauty routines that will change your life. In fact, even many guys are known for their makeup looks. Here, a look at some of the biggest stars' secrets, including how they get that *flawless* skin. (Hint: they're all about the H20.)
Sulli of f(x)
The singer is
all about Etude House cosmetics
(she was their brand ambassador), but uses the Sweet Recipe Baby Choux Base, a primer, to smooth out her complexion and make it all *glowy* before applying BB cream. (Highlighters and dewy skin is everything that is enviable in South Korea.)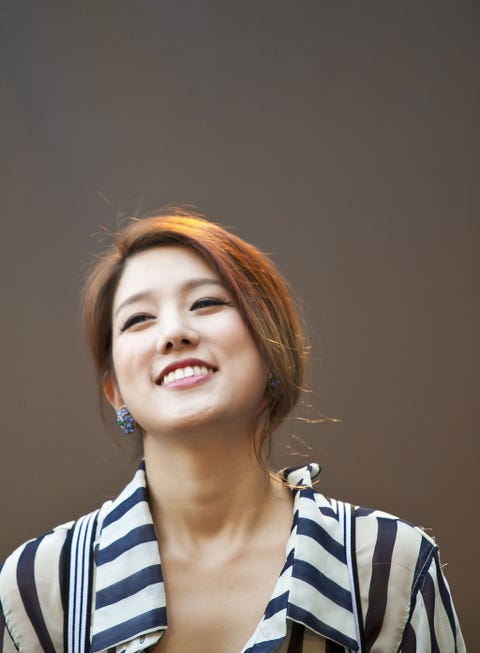 Jiwon of SPICA
Like many K-pop stars, Jiwon saves the makeup drama for the videos and performances. "I prefer to use tint rather than lipstick these days, Korean gals don't call it makeup when they put BB [blemish balm] cream and just tint only," she told
Billboard
. "For me, basic makeup is preferred. I'd draw some shade on eyes, lines at the edge as my eyelids are thin and apply mascara all over."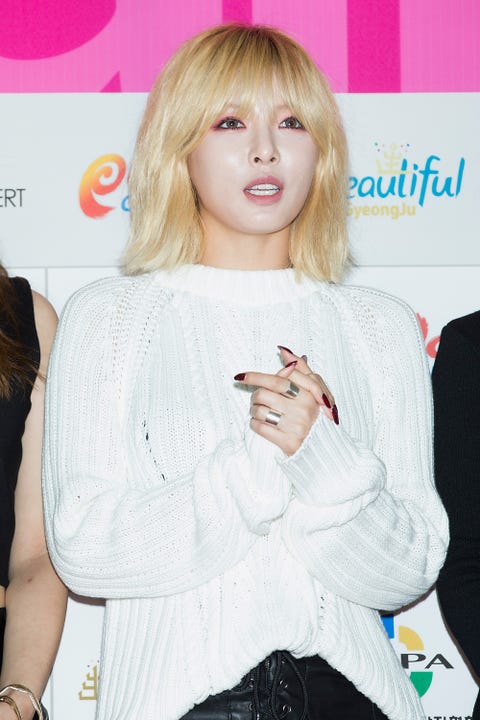 Hyun-A of 4Minute
Puppy eyes are a *thing * in K-pop, and no one does it better than Hyun-A from 4Minute, who is often credited with its rise in popularity. While cat-eye liner flicks up, a puppy eye follows the natural shape of your eye down to make them appear full and round. (Full disclosure: this is an older pic, but you really get to see what we're talking about here, no?)
Goo Ha-ra of Kara
The singer is adamant
about using cucumbers
—she's posted photos to her social accounts using just that on her skin for moisture. (She cuts them up and places them all over her face.)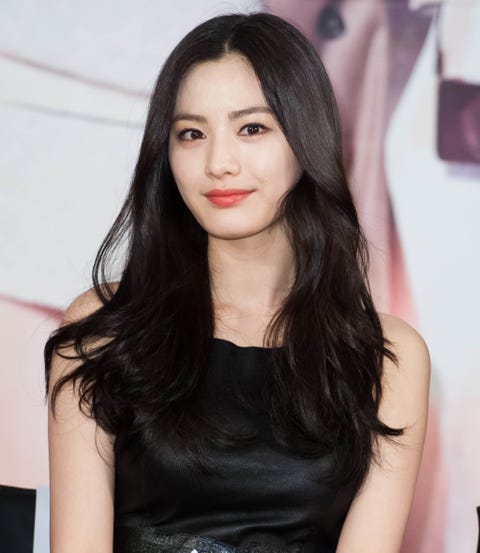 Jin-ah (Nana) of After School
Skin care isn't the only thing K-pop members deal with. "I hurt my hair a lot because I change hairstyles and hair color frequently," she told
InStyle
. "To treat the damage, I apply hair oil." Her favorite? Moroccanoil Treatment Light, which nourishes, conditions, and strengthens hair.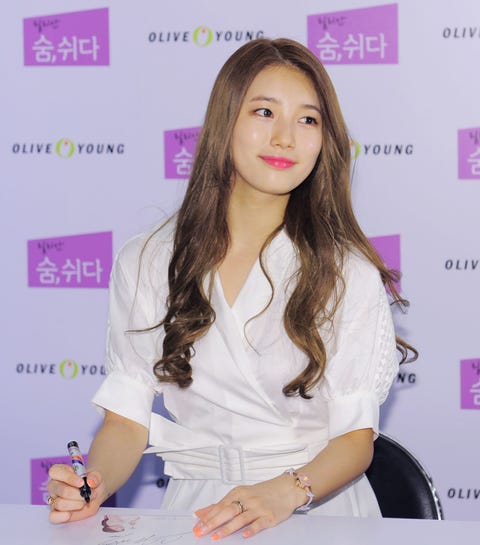 Bae Su-ji (Suzy) of Miss A
The band member follows the
4-2-4 rule of cleansing
. For four minutes, she cleans her face using an oil cleanser, while massaging. After rinsing, she applies and massages with regular facial soap for two minutes. Lastly, she rinses her face for four minutes using water, letting it air dry. (She doesn't use a towel.)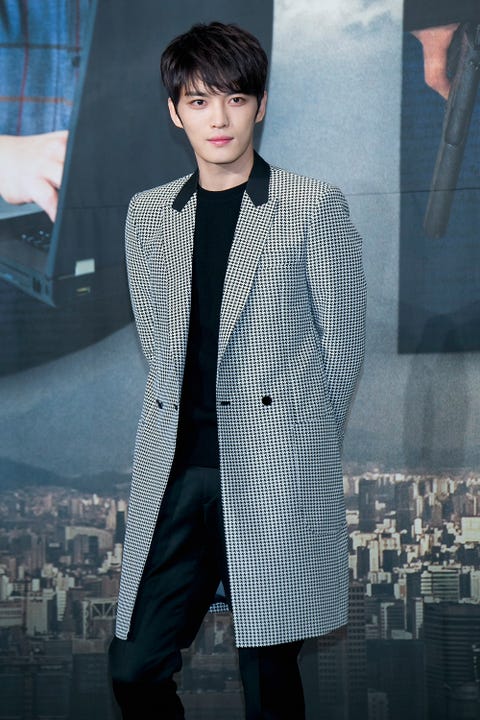 Jaejoong from JYJ
What's the secret to his flawless complexion? Apparently, just H20. The singer has admitted that his skin is extremely sensitive so he
only uses cleanser when necessary
—using water to wash his face more often than not.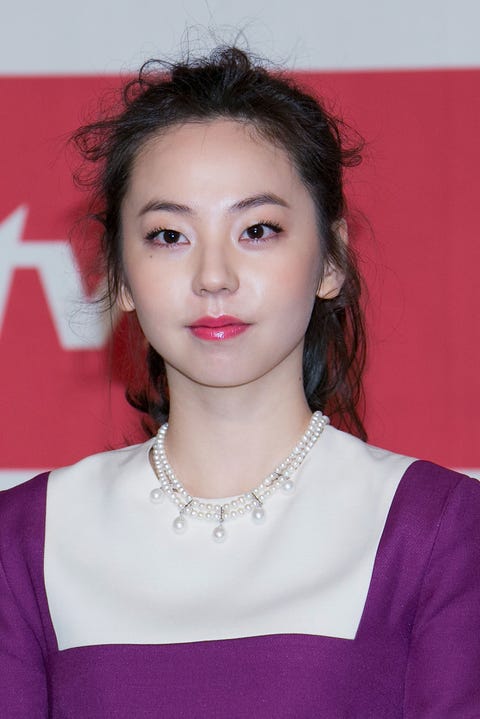 Ahn So-hee (Sohee) of Wonder Girls
The singer keeps her skin hydrated with four key skincare components: a facial mist, moisturizer, mask, and sunscreen.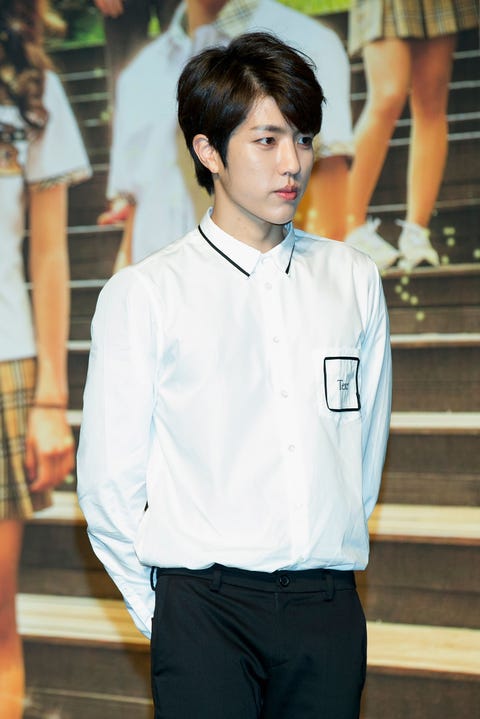 Sungyeol from INFINITE
The singer
drinks cabbage juice
(yes, like, liquid lettuce) to keep his skin glowing. It's apparently very popular as a health juice in Korea. (THE NEW KALE, YOU GUYS?)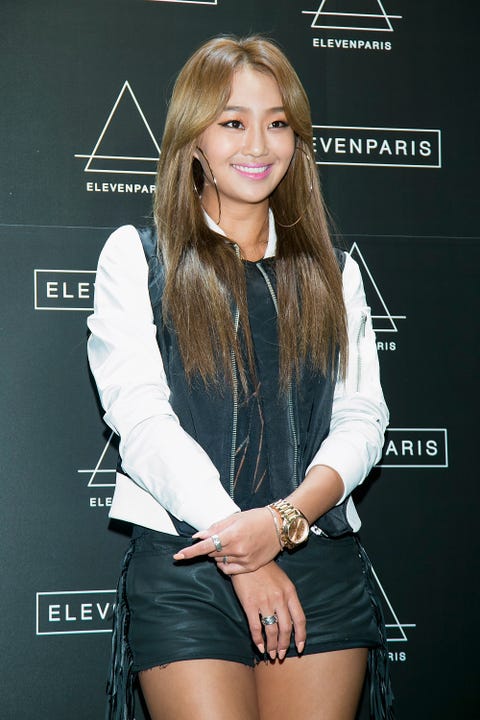 This content is created and maintained by a third party, and imported onto this page to help users provide their email addresses. You may be able to find more information about this and similar content at piano.io