5 New Ideas for When You Hate Your Hair
Not another *regular* ponytail.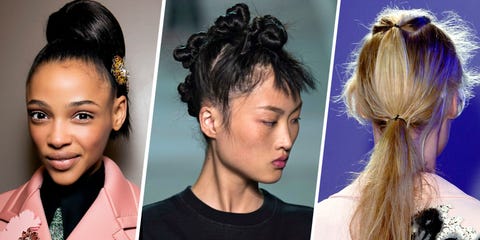 Sometimes you just don't have time to take care of the Troll Doll situation on your head even though you know exactly what haircut to get because the internet very kindly
voted on it
for you. What do you do? 1) Leave it be because
that's what Beyoncé would want
. 2) Take it as an opportunity to try something new. Here, we present five fresh styles that make putting off your next salon visit (even more) all too easy.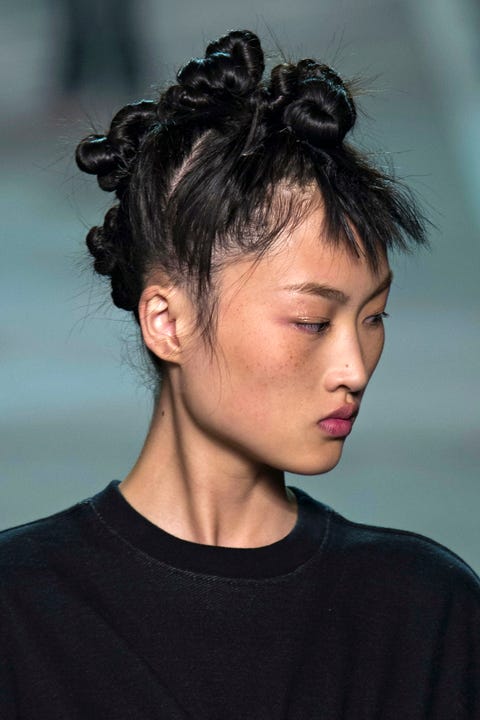 Raver Buns
Super fun and cute, especially for warm weather, no? You definitely don't have to do as many (or make a Mohawk) as they showed at Marc by Marc Jacobs, but keep these elements: the sticky-outty ends and the tightness of the coils.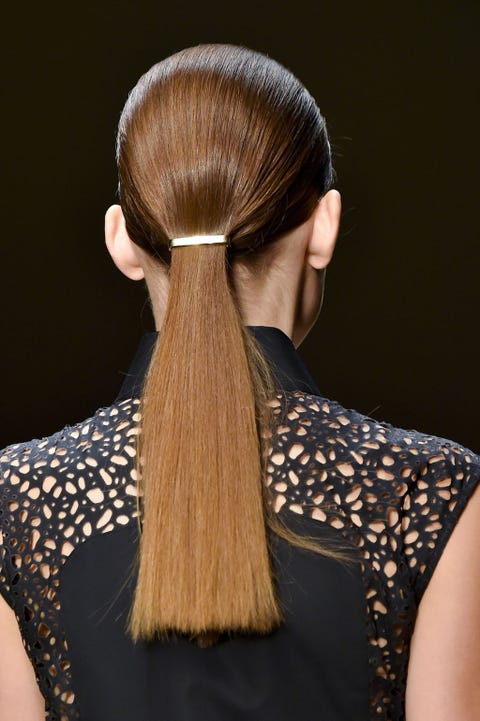 Swap Your Elastic for a Barrette
Even if you've got a bend to your hair/so much of it one puny clip could never hold it all, you can still adapt this hyper-polished Guy Laroche pony. Pull the top section back with
one of these guys
, or take a few barrettes and secure the hair horizontally halfway down. The juxtaposition of a slicked-down front and an explosion of natural texture in the back is just as chic.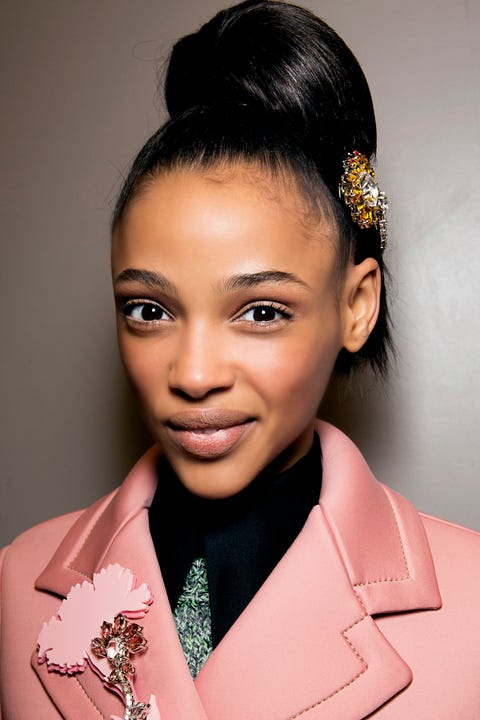 Embellished High Pony
Guiiiidooo (is the wizard who did the hair for the Prada Fall 2015 show). To fashion your own approximation, apply
hairspray
liberally, rake into a high, taut pony in the middle of the head, and pin to the side. The tiny piece wrapped around the elastic is optional, but the jewelry is not.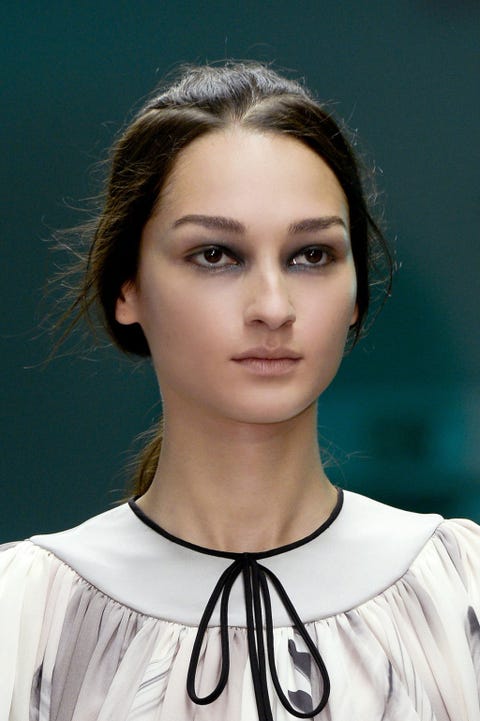 Geometric Parting...
"Switch up your part" is such a standard recommendation, but not like this. For Spring 2015, Giles did this cool faux widow's peak plus something equally awesome for the back view...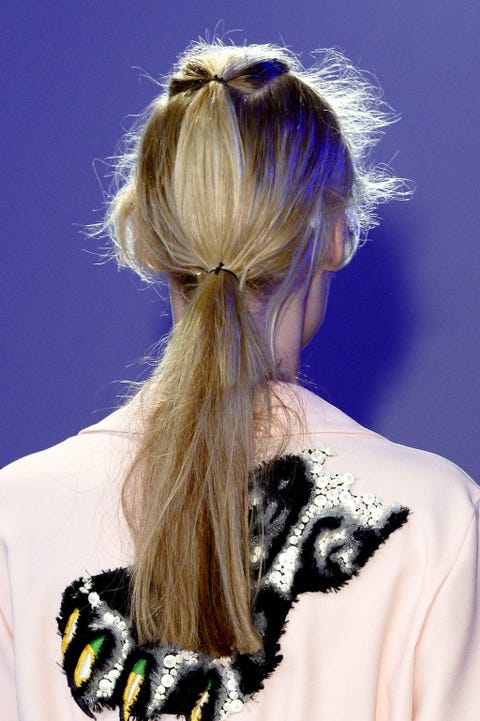 with a Surprise
Double ponies!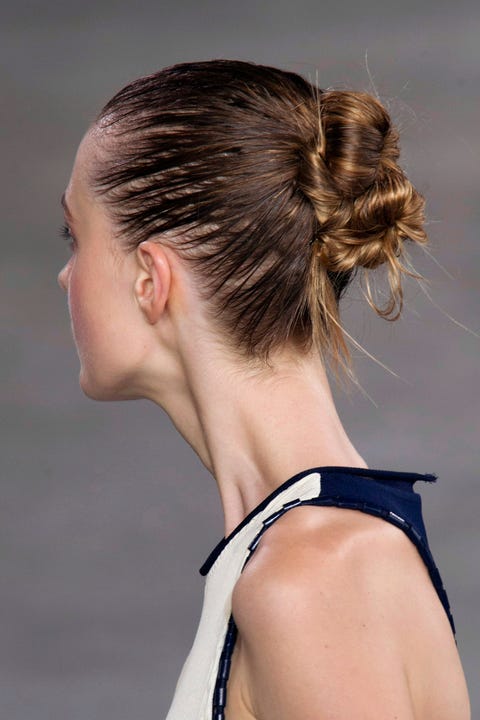 Deep-Conditioning Treatment Camouflage
Just call this Calvin Klein look the chicest lazy-girl style out there. Comb your favorite product through mostly dry hair (sopping wet = breakage = sad), twist into two close-together buns, and pin. Elegant and multitask-y: just the way we like it.
This content is created and maintained by a third party, and imported onto this page to help users provide their email addresses. You may be able to find more information about this and similar content at piano.io