31 Super Inspiring Celebrity Hairstyles
From bedhead to intricate updos.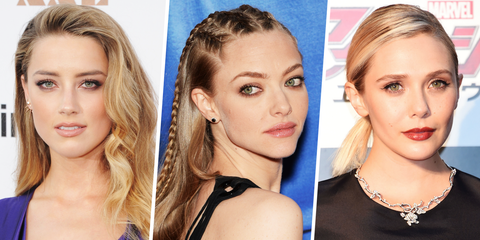 When we wake up in the morning, we have to muster every bit of willpower just to throw our next-day hair in a messy bun, which is why we look to celebrities to inspire us out of this dangerous pattern. Here, find every star giving us hair envy, whether they've simply reinvented bedhead or are blowing our minds with a never-before-seen style.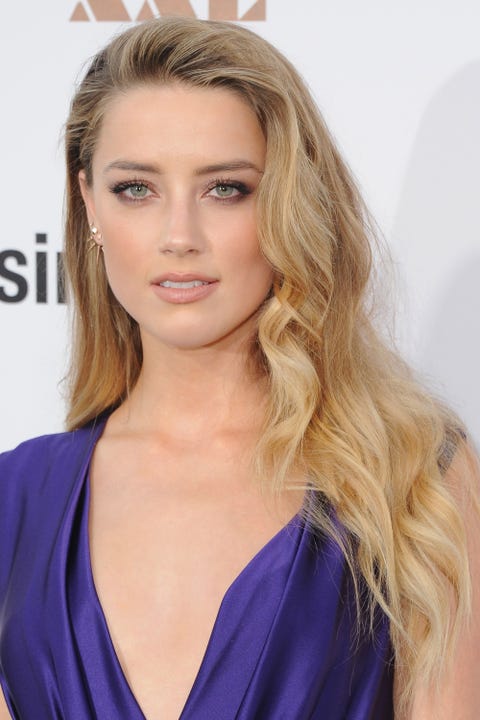 Amber Heard at the Magic Mike XXL Premiere
Slightly undone is the new chic. Heard makes a case for her signature side-parted swoop and messy waves on the red carpet. To achieve the '70s-inspired look yourself, simply wrap chunky pieces around a curling iron, then fluff out with a boar bristle brush.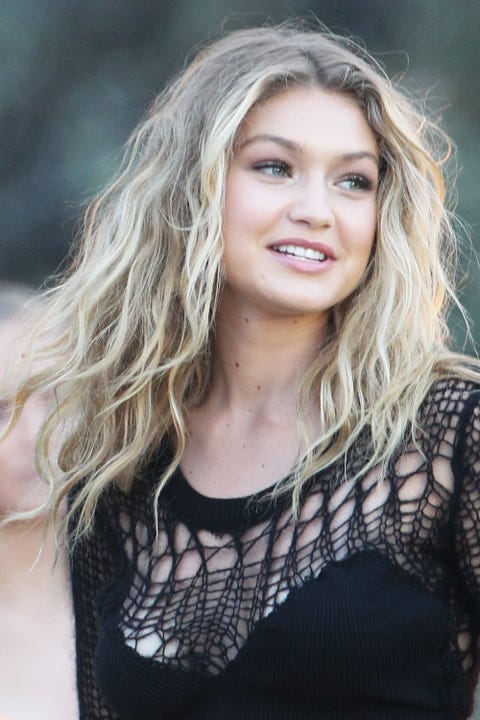 Gigi Hadid on a Calvin Harris Video Shoot
Hadid nails the ideal waves-to-frizz ratio with her slightly messy, tousled mane at the beach, where your hair either works with the humidity and texturizing salt water, or pays a dear price.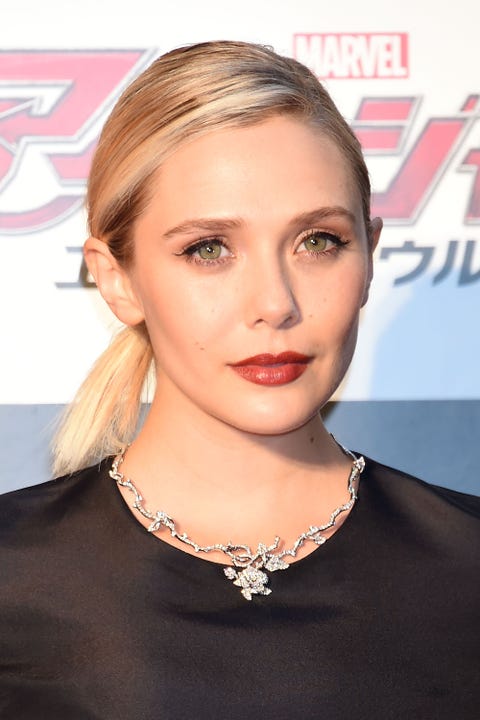 Elizabeth Olsen at the Avengers: Age of Ultron Premiere
Olsen adds some edgy, Japanese-inspired flair to her knotted updo by leaving a few pin-straight inches hanging out to the side. It's cool-girl elegance at its finest.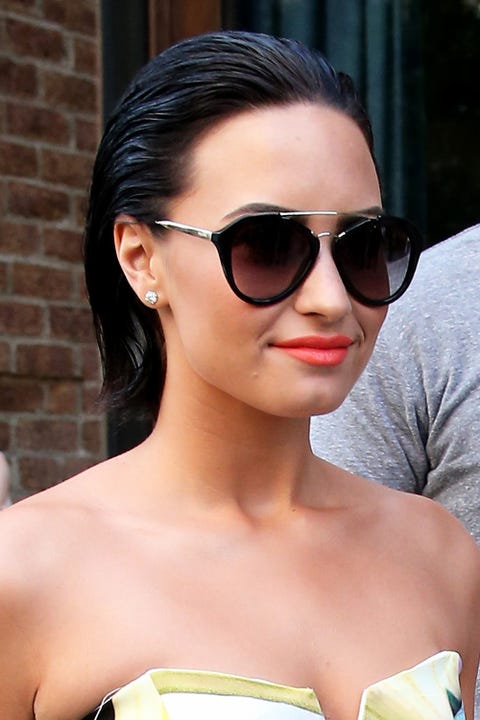 Demi Lovato in New York
Lovatos goes ultra-modern by slicking back her lob straight back. The wet-slick look isn't just chic, it also keeps frizz at bay, which is why gel is an absolute must this summer.
Amanda Seyfried at the Ted 2 Premiere
Eat you heart out, Khaleesi! The Game of Thrones protagonist has nothing on Seyfried's super-sized, cascading plaits. We love how she lets her down in the back, but knots it at the bottom.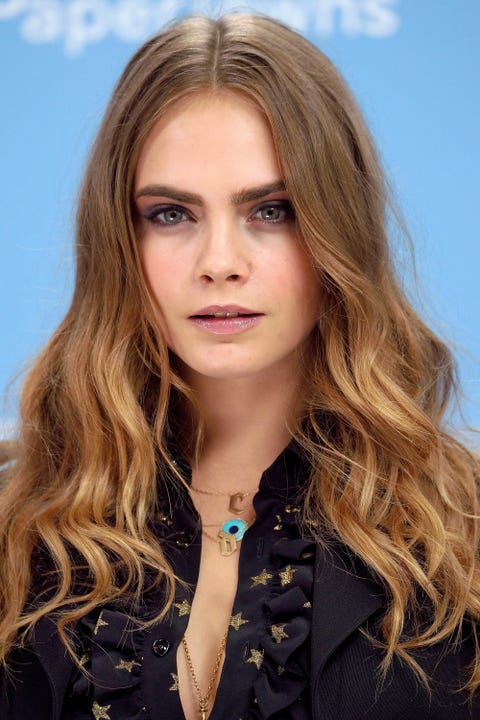 Cara Delevingne at a Paper Towns Photo Call
Here, Delevingne makes a case for tried-and-true braid waves. Simply tie your wet or dry hair into pigtail plates, keep them in for a few hours, and watch the magic happen.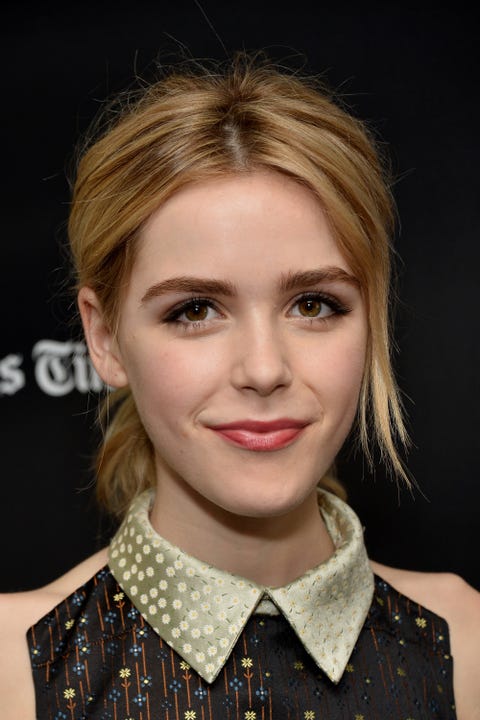 Kiernan Shipka at the Los Angeles Film Festiva
Tying your hair back is practically a given during the dog days of summer, accent the raked-back 'do by pulling out a few pieces of baby hair on one side for a youthful, yet edgy look.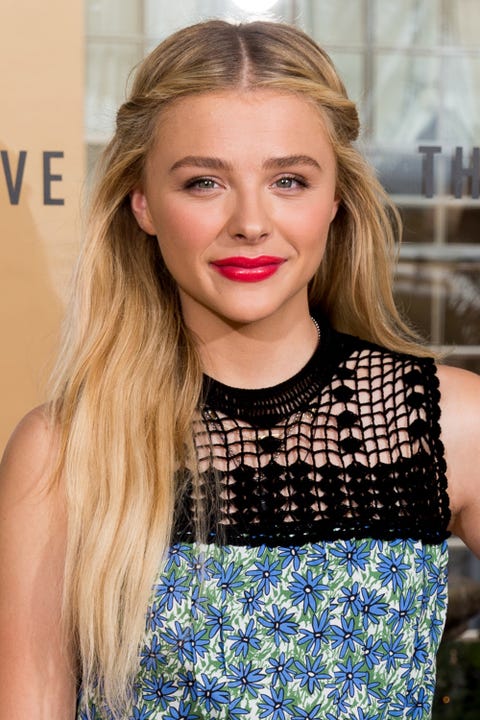 Chloë Grace Moretz at The 5th Wave Photo Call
With a sleek center part, Moretz pulls the front pieces of her hair back into twists and pins them for a neat, yet beachy 'do.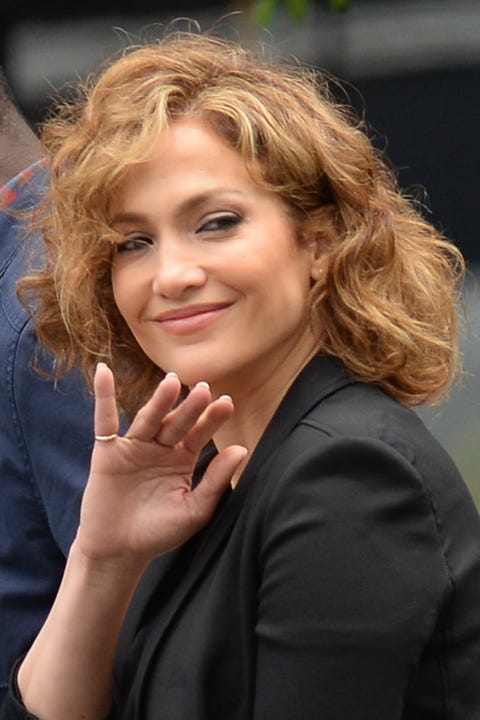 Jennifer Lopez on the Shades of Blue Set
On the set of her new TV show Shades of Blue, Lopez lets her curls run wild with her newly-minted crop cut. Thus, inspiring us to embrace the humidity this summer.
Cara Delevinge in New York
Delevingne throws her hair up in a high ponytail and finishes the look with a knotted bandana, which is a total cool-girl touch.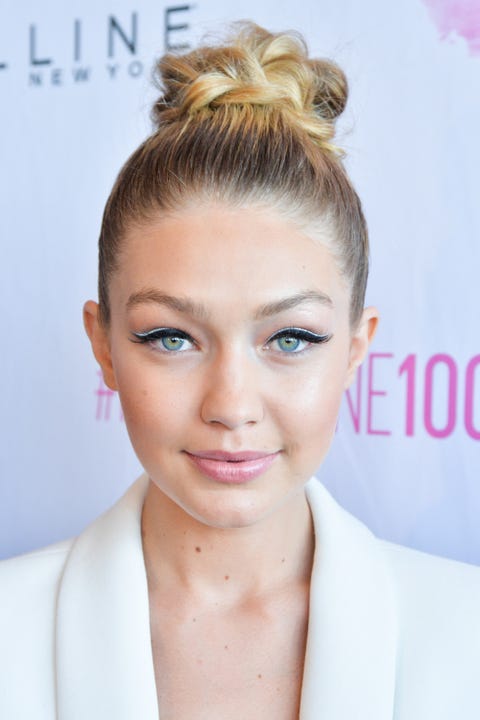 Gigi Hadid at Maybelline's 100th Anniversary Party
On the big night, Hadid smooths her long, ombré mane back into a braided ponytail, then coils it into a neat bun for a look equal parts modern and classic.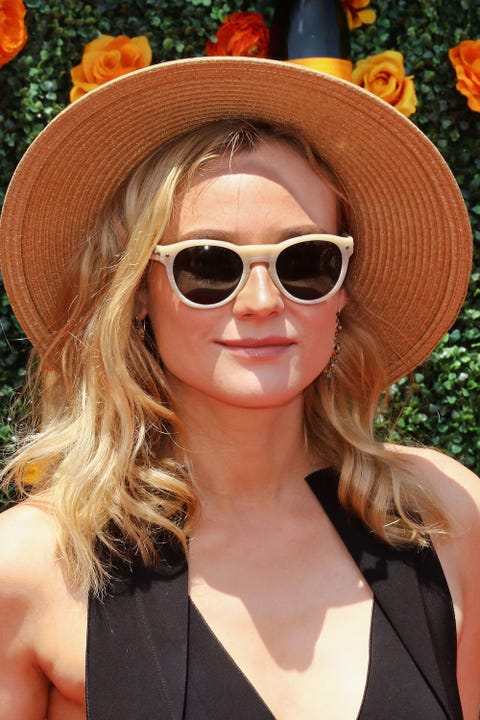 Diane Kruger at the 2015 Veuve Clicquot Polo Classic
Kruger shows of her undone beach waves, whilst protecting her hair from the scorching heat, by wearing a classic straw boater hat. It's the chicest of lifesavers.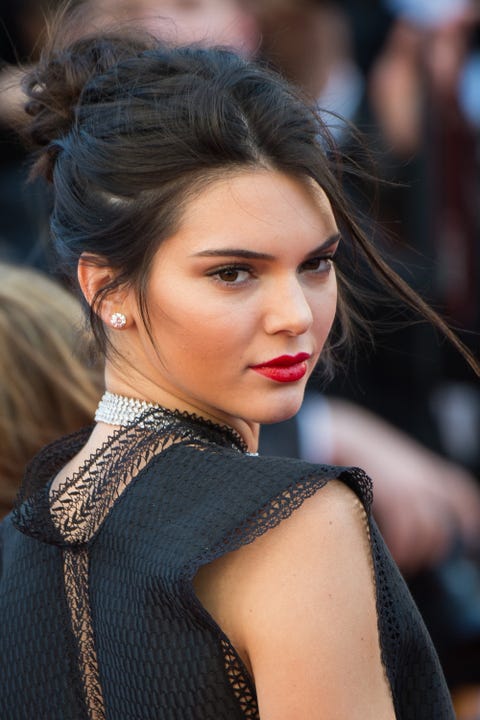 Kendall Jenner at Cannes Film Festival
Jenner shows off a messy bun with loose strands that fall in the face—a new trend, if Doutzen Kroes' previous look is any indication.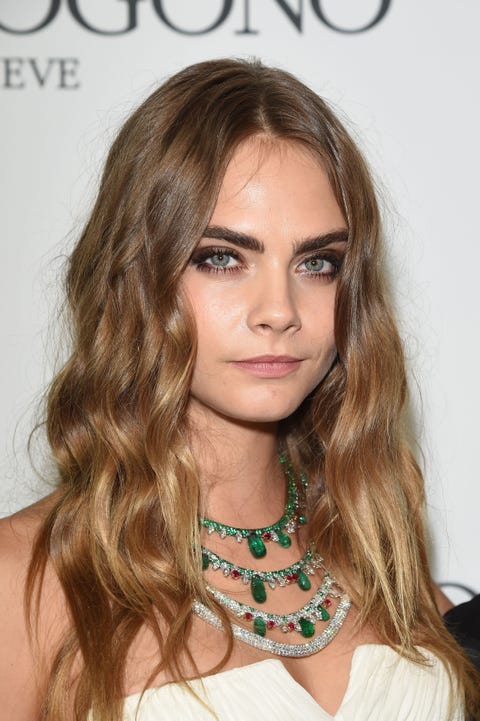 Cara Delevingne at Cannes Film Festival
Delevingne shows off us some gorgeous mermaid-esque waves with chunky pieces curled at the middle, but stick-straight at the bottom.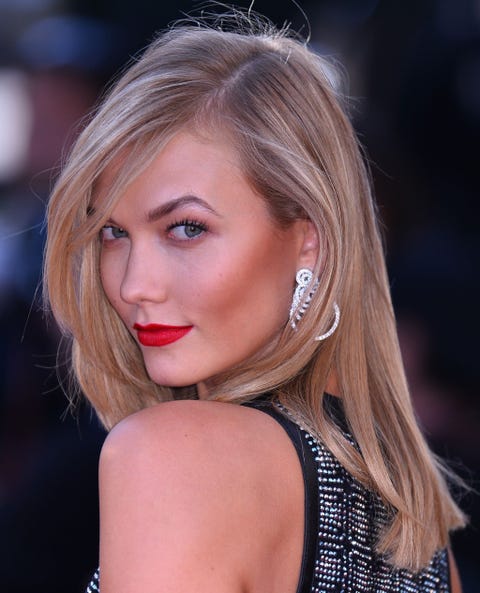 Karlie Kloss at Cannes Film Festival
If you'll be paying a visit to your colorist in the near future, consider hair-contouring highlights like Kloss', which will define your facial features in sun-kissed fashion.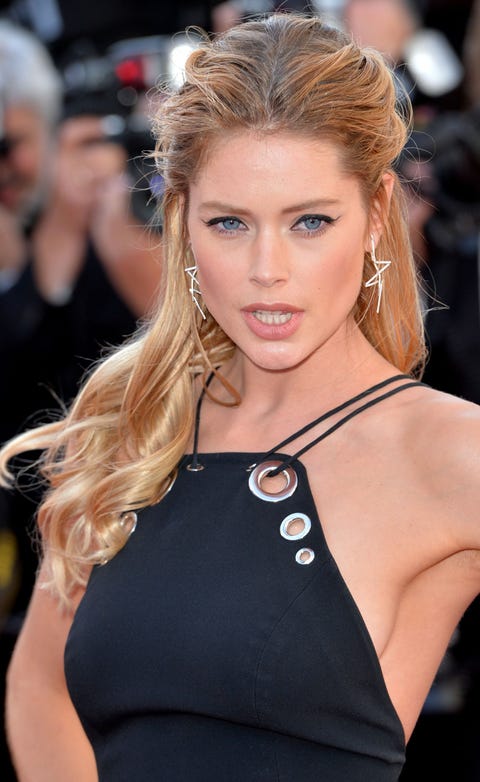 Doutzen Kroes at Cannes Film Festival
Kroes adds some edge to the notoriously-easy half-up, half-down look by parting her hair at the center, then teasing the front sections up and setting the look with wet-shine spray.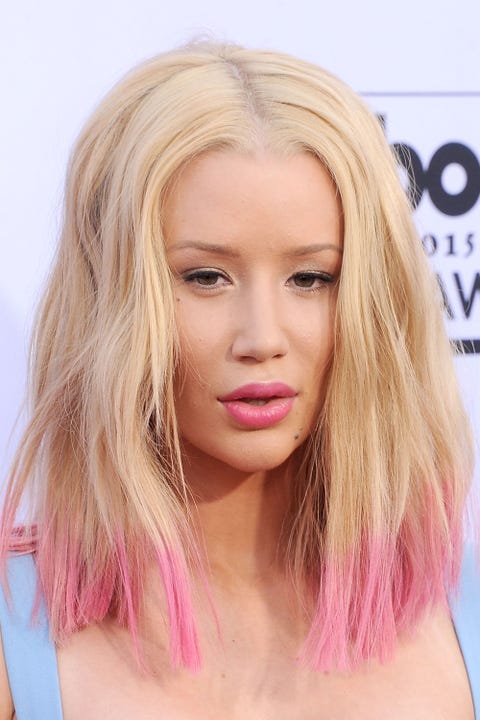 Iggy Azalea at the 2015 Billboard Music Awards
Azalea's newly-pink tips are a perfect complement to the soft, mermaid-wave texture of her bleach-blonde lob.
Charli XCX at the 2015 Billboard Music Awards
XCX proves that rough-dried hair can be totally chic with a side-part and dark, rumpled waves.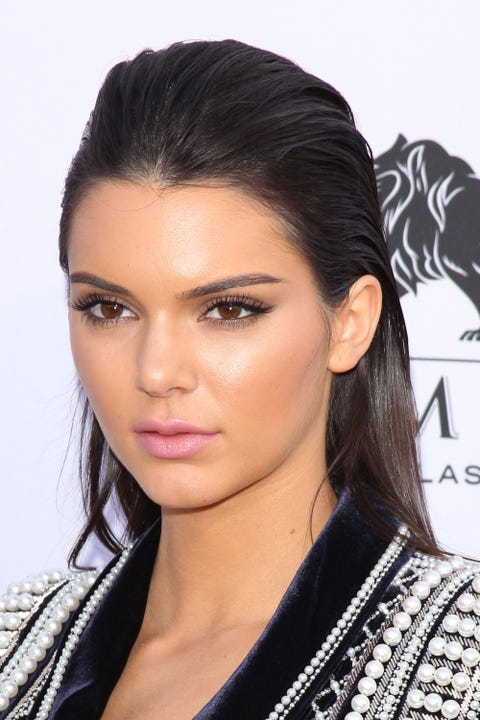 Kendall Jenner at the 2015 Billboard Music Awards
The model slicks back her stick-straight hair using gel for a wet-shine finish. Learn how to recreate the sought-after look with ease here.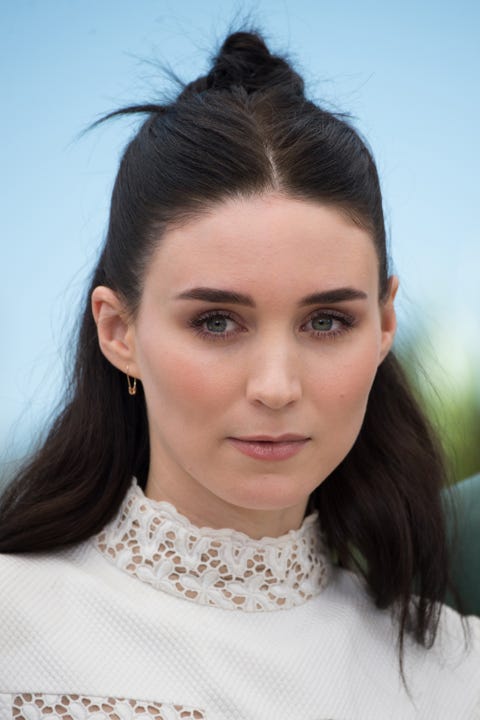 Rooney Mara at Cannes Film Festival
Mara is now a proud member of the half-bun club. She sports the style by keeping her middle part on display with wisps of hair sticking out of her tiny top knot.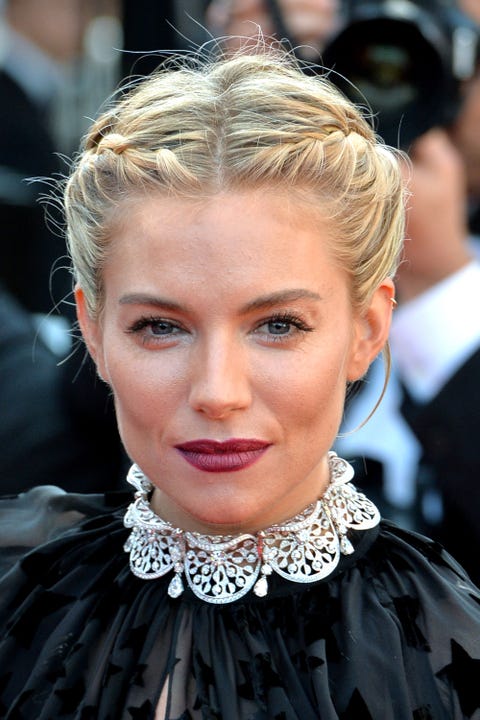 Sienna Miller at Cannes Film Festival
Miller's 'do is totally humidity-proof thanks to the two, neat French braids in this bohemian-elegant look.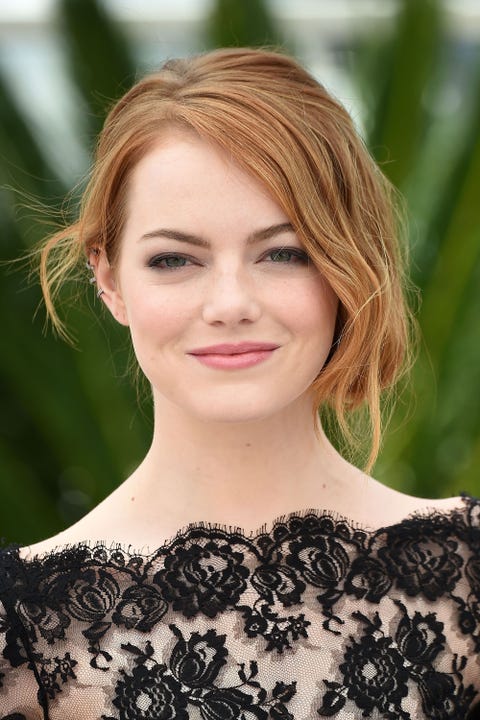 Emma Stone at Cannes Film Festival
Stone pulls back her auburn hair into a loose updo with piece-y waves in the front that allow her chic ear cuffs to peek out.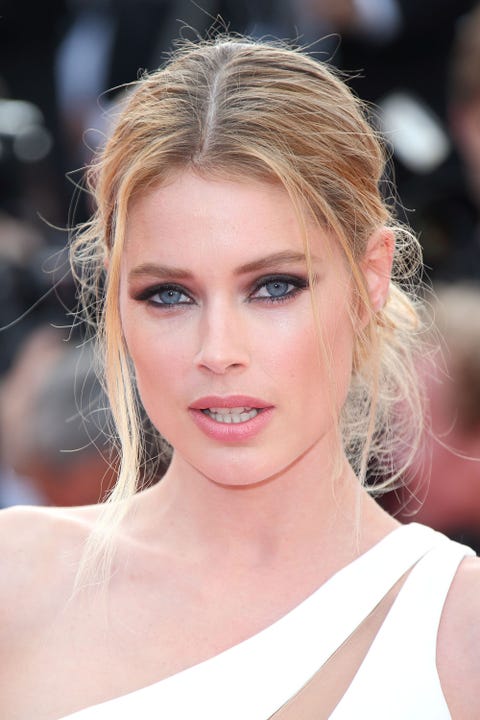 Doutzen Kroes at Cannes Film Festival
Kroes makes a case for brushed-back bedhead with her hair tied back in a messy bun and loose pieces of hair framing her face.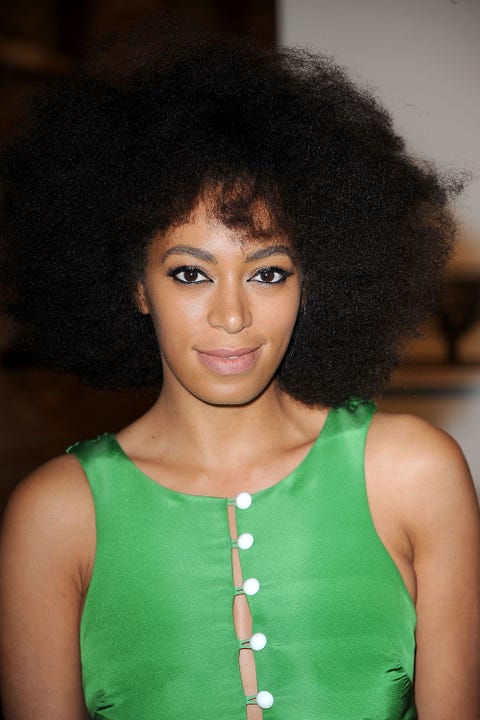 Solange at Pioneer Works' 2nd Annual Benefit
Solange looks radiant as she embraces her natural texture with her gorgeous, voluminous afro.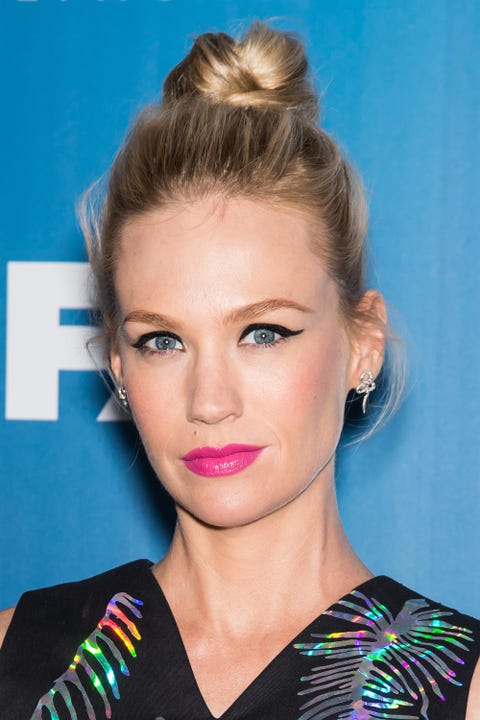 January Jones at the 2015 Fox Upfronts
An ultra-high top knot has never looked so effortless. Jones shows us that brushed back with a slight tease is the way to go.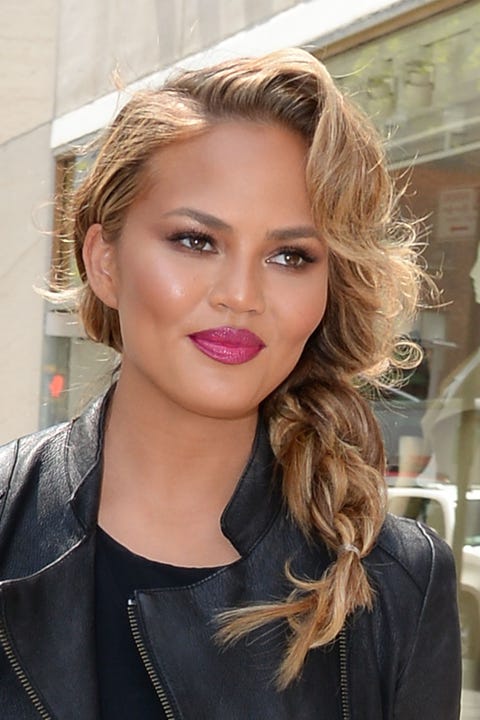 Chrissy Teigen in New York City
Teigen adds some oomph to her beachy side braid with a retro-inspired S-wave in the front.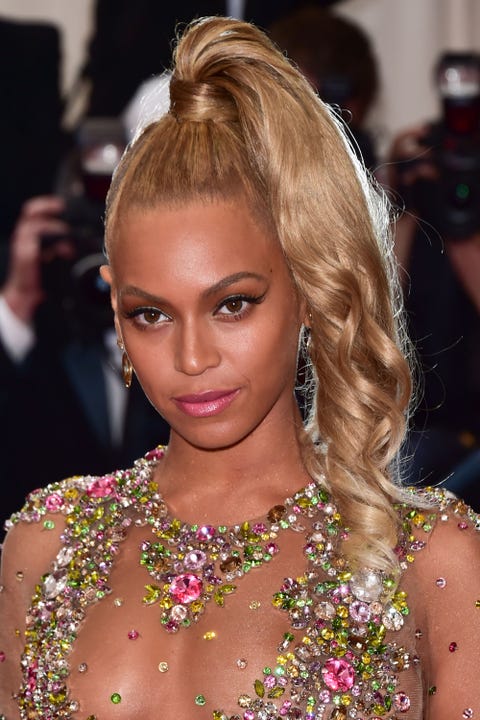 Beyoncé at the 2015 Met Gala
Forget that it was totally unplanned—Bey's ultra-high, Croydon-like ponytail has single-handedly revived the '80s style. Not to mention, she even rocked the look the next day.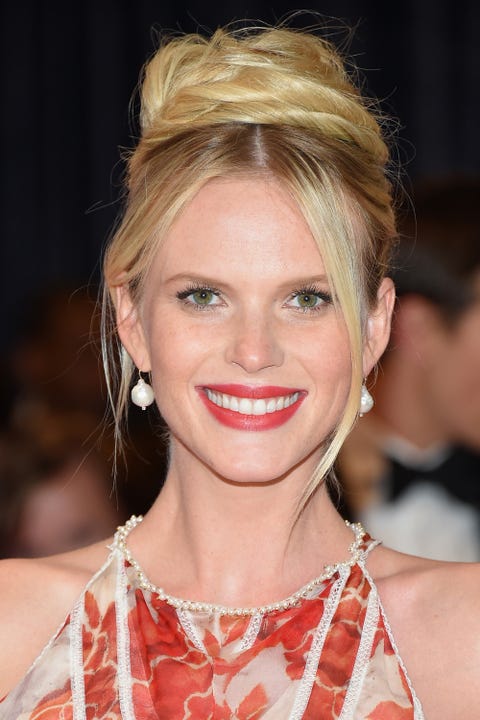 Anne V at the White House Correspondents' Dinner
The supermodel shows off the ultimate beach babe bun with her blonde hair artfully topped upon her hair and soft pieces in the front.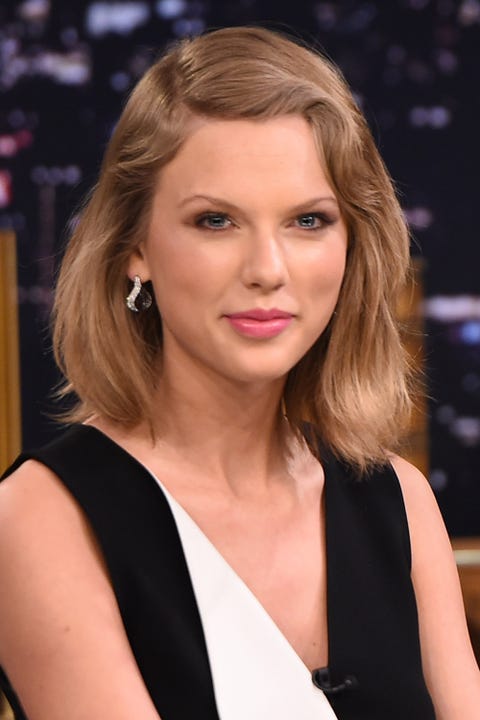 Taylor Swift on The Tonight Show Starring Jimmy Fallon
Swift adds a dash of retro to her dark blonde bob by parting it to the side with a subtle, '20s-inspired wave.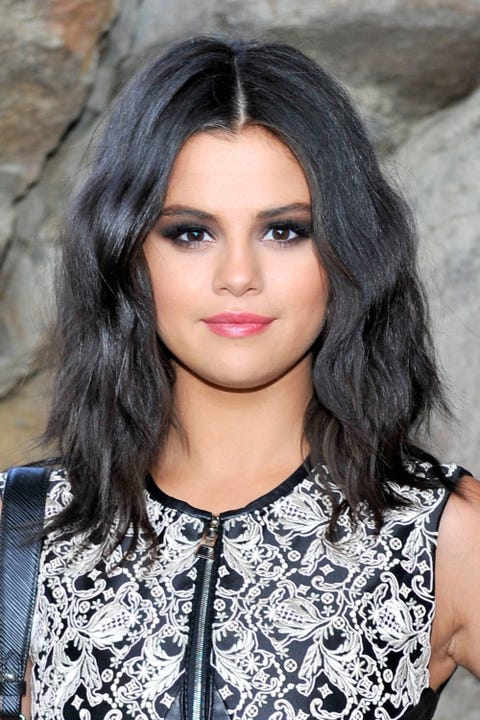 Selena Gomez at the Louis Vuitton Cruise 2016 Show
Gomez spices up her newly-chopped, raven-black lob with the neatest of beach waves. You can achieve the same look by using a one-inch curling iron on second day hair.
This content is created and maintained by a third party, and imported onto this page to help users provide their email addresses. You may be able to find more information about this and similar content at piano.io