9 Celebrity Beauty Regrets
Because stars have cringe moments too.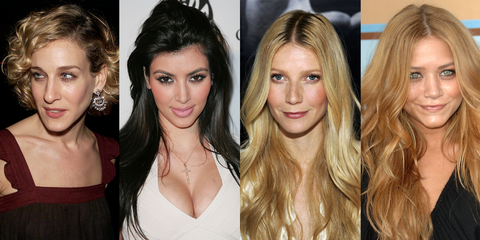 Thankfully, the only evidence of our beauty blunders exists on our private Facebook timelines. But for celebs under a microscope, it's a whole different ball game. They might have hair stylists and makeup artists at their beck and call, but they're just as susceptible to missteps—and will be the first to admit it. (That's why we love them.)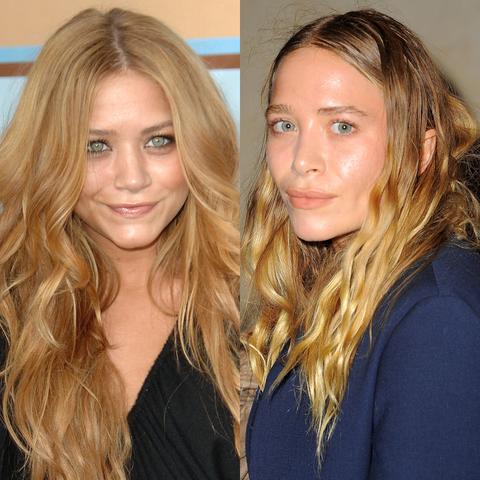 Mary-Kate Olsen
When Allure asked Mary-Kate about her biggest beauty regret, she replied saying, "Extensions. I woke up one day and I said, 'You know, I don't want to wear a bikini top this summer, so I guess I'll get hair that covers my breasts.' And it did!"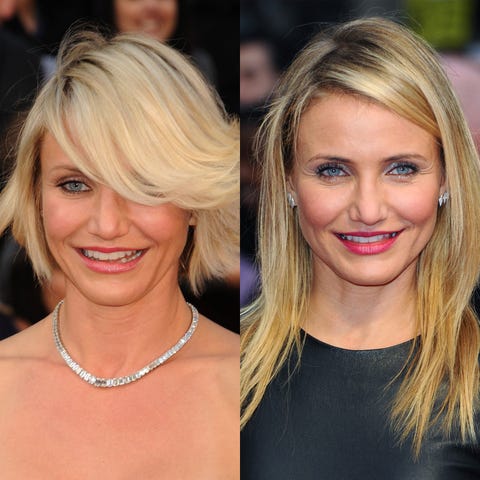 Cameron Diaz
While she sported a similarly cropped 'do in There's Something About Mary (1998), when she got her hair cut before the 2012 Oscars, she wasn't loving the short 'do. "There was a little misunderstanding," she explained on The Tonight Show with Jay Leno. "I said, 'Oh I just want a little bit off'…and it went from here to here. I just burst into tears and started crying, and I felt so vulnerable."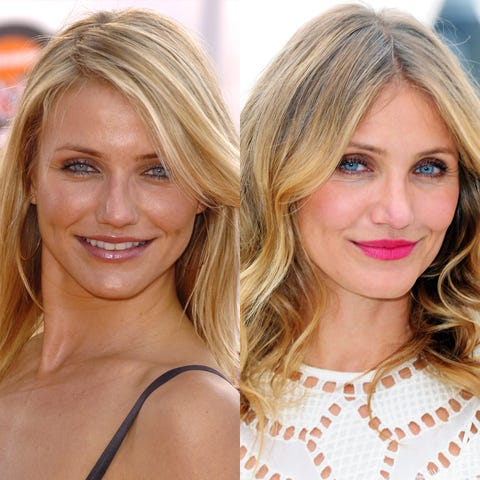 Cameron Diaz (Part 2)
In 2014, during an interview with ET Online for the launch of The Body Book, Diaz admitted another beauty regret—getting a Botox treatment and hating it. "I've tried [Botox] before, where it was like a little tiny touch of something," she explained. "It changed my face in such a weird way that I was like, 'No, I don't want to be like that'. I'd rather see my face ageing than a face that doesn't belong to me at all."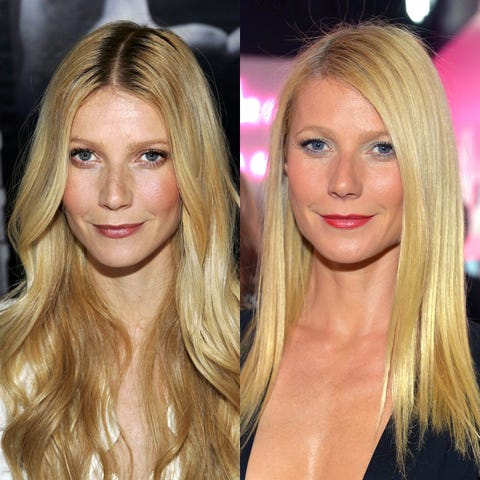 Gwyneth Paltrow
Paltrow had similar woes with Botox, as told Harper's Bazaar. "I'll try anything," she said. "Except I won't do Botox again, because I looked crazy. I looked like Joan Rivers! It feels like someone's smacking your face with a rubber band that has an electric shock in it." Yikes...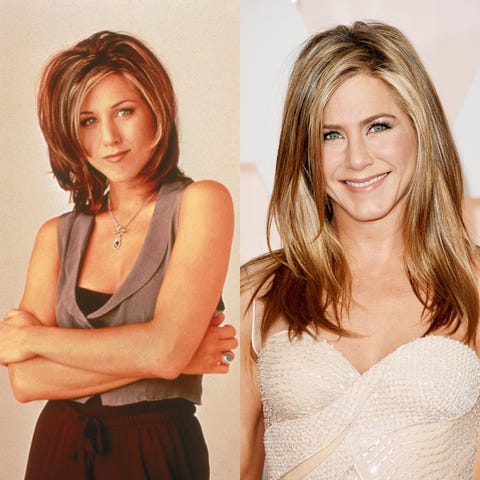 Jennifer Aniston
Throughout her career, Aniston has sported a sun-kissed glow, but over the past few years she's given up her harmful tanning habit. "I gave myself a sun-tanning intervention a few years ago," she told People. "I was basically saying, 'Let's just quit while we're ahead.' I was not great as a kid with sunscreen. That's one of my big regrets."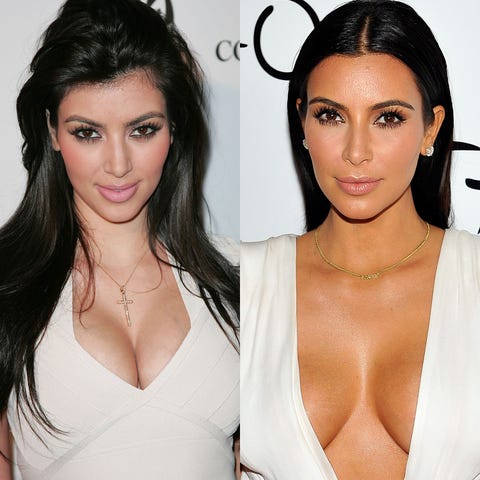 Kim Kardashian
For too long, Kardashian chose to ignore the magic powers of brow shaping. Eventually, she saw the light. "I look so different when I have my eyebrows done. Anastasia Soare [of Anastasia Beverly Hills does my brows," she told Into the Gloss. "For two years she was asking me if she could do them, and I was like, 'No, I don't need it,' because I would just do it myself. But then I let her, and it changed my life—my whole face looked different. I used to make them really square in the middle, and she rounded them a little bit."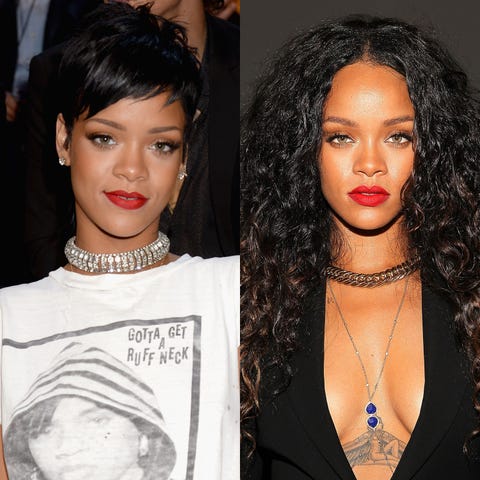 Rihanna
Back in 2013, RiRi went for the chop. And while we think it looked ultra-chic, she needed red lipstick to cope with the loss of her long locks. "Still tryna get used to my hurr, so I threw on some #redlipstick," she wrote in a decidedly pouty Instagram post. Since then, she's been all about lots o' lots of hair.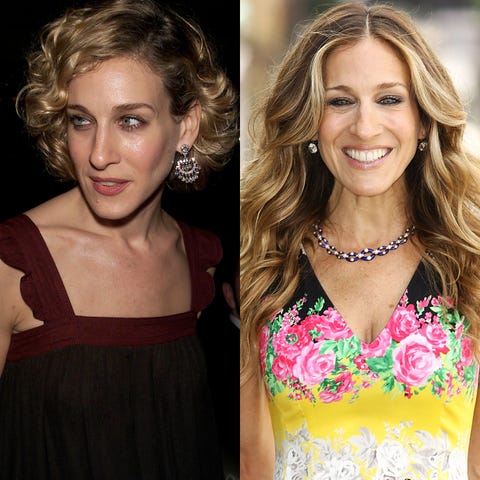 Sarah Jessica Parker
Believe it or not, Parker loathed Carrie Bradshaw's wavy bob. "Serge [Normant] cut it off for Sex and the City," Parker told Yahoo. "That's maybe time to be forgotten and to never be discussed again!"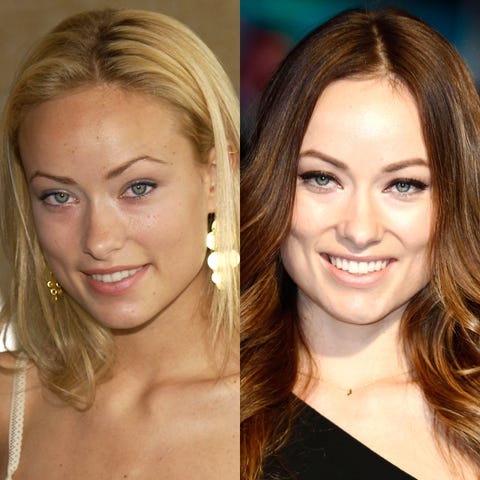 Olivia Wilde
Rest assured: Wilde was just addicted to tweezers as you were as a teenager. "I, like so many of us, I hope, plucked up all my eyebrows at a certain age," Wilde told Daily Makeover. "I wanted to be Kate Moss, and she had just wisps of eyebrows. But what you forget when you're looking at your beauty icon is they have a completely different face. But I wanted her freckles and I wanted those thin eyebrows. Once I learned that I had made this horrible mistake, and I wanted to grow them back, they wouldn't grow back. Now eyebrow pencils are my friend."
This content is created and maintained by a third party, and imported onto this page to help users provide their email addresses. You may be able to find more information about this and similar content at piano.io