The 10 Most Inspiring Beauty 'Grams of the Week
Because models look superhuman even when they fly.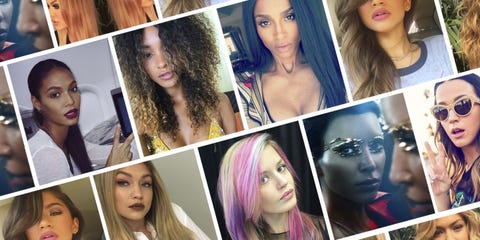 As much as we love seeing beauty products vignetted to perfection, there's something to be said for catching 'em in action, on real life humans AKA the celebs and models we follow on Instagram. From Jourdan Dunn's crazy-cool curls to Gigi Hadid's '90s lips, these beauty #selfies are not to be missed.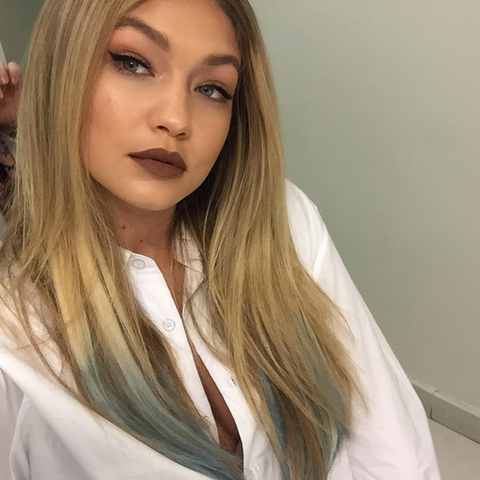 Donning one of the hottest trends on our radar for fall, Hadid's dirty blonde hair gets the pastel dip-dye treatment. Her sharp cat eyes and '90s-inspired taupe lipstick make the look all the moodier.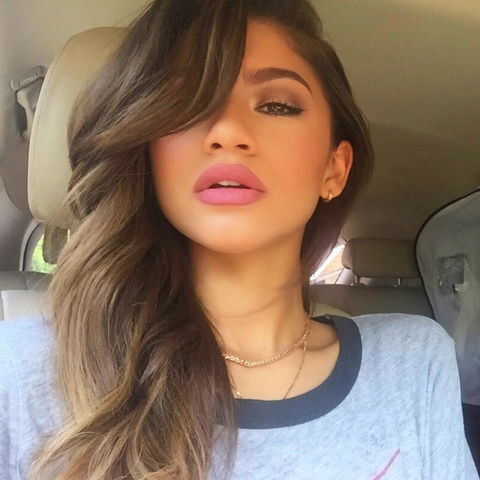 We're officially hailing Zendaya master of le blur. Seamlessly blending out every last trace of pore with a glow-y foundation, she uses blush to contour her chiseled cheekbones and slightly overdraws her pinky pout.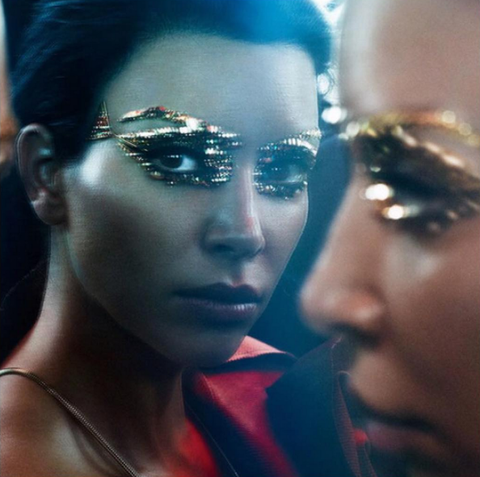 Simply put: We're living for Kardashian's out-of-this-world gilded eyes inspired by Elizabeth Taylor in Cleopatra and dreamed up by Pat McGrath. View the entire spread here.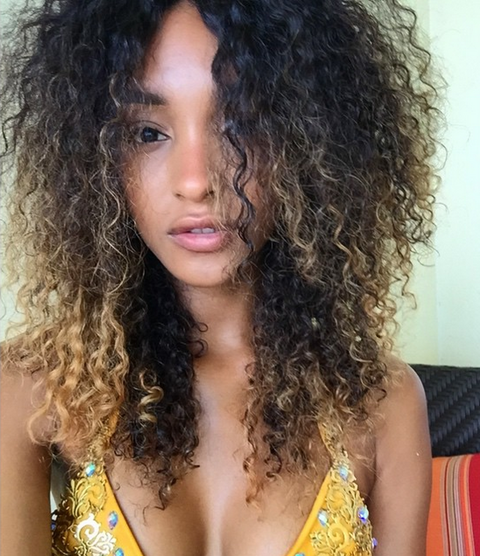 Taking a page out of Rihanna's the-bigger-the-better hair guide, Dunn goes for fluffy '70s curls that make us want to embrace the frizz/ditch the hot tools.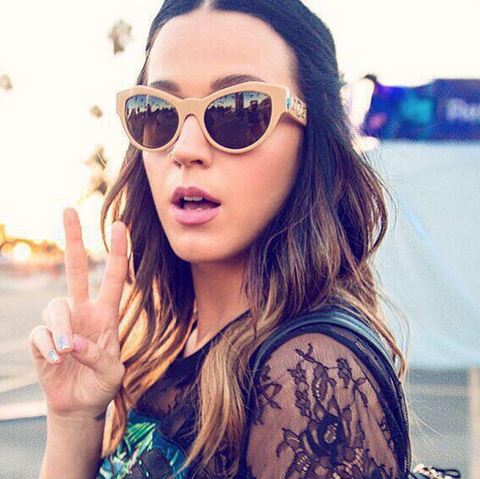 How does Katy Perry celebrate a newly-minted bronde ombré? By painting her lips bubble gum pink to match her sherbert-hued shades, of course.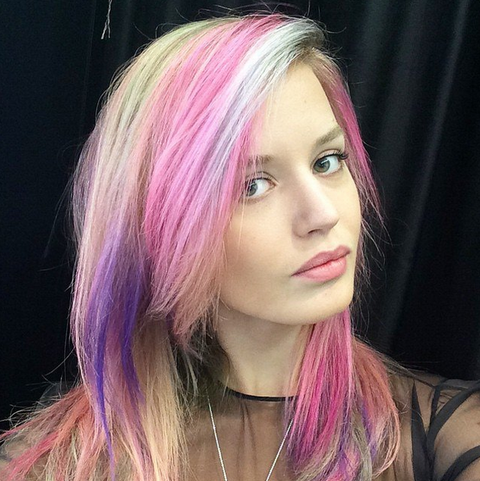 Instagram/@georgiamayjagger
Like a boss, Georgia May Jagger throws caution to the wind and takes on the sand art hair trend. To ensure all eyes are on her vivid rainbow 'do, the rock 'n' roll scion goes bare-faced to boot.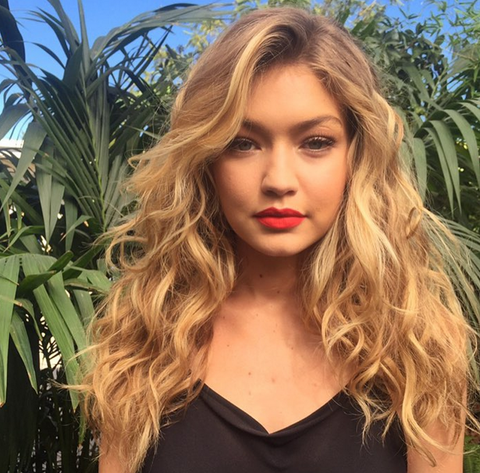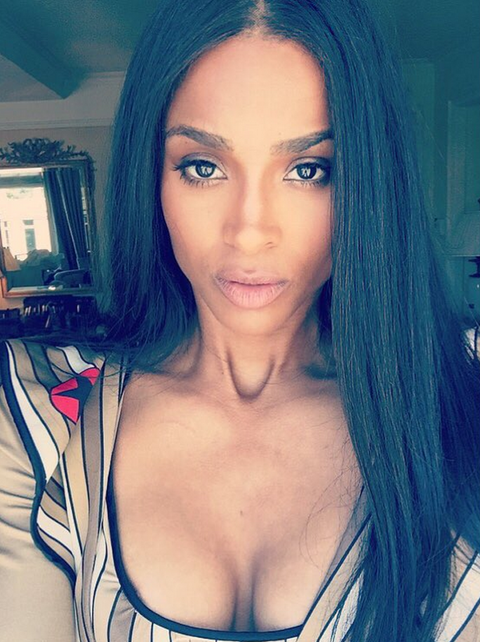 Ciara knows that when her raven-black hair is looking this smooth and sleek, all she really needs are brushed-up brows, a few layers of mascara, and a smattering of petal-pink lip color.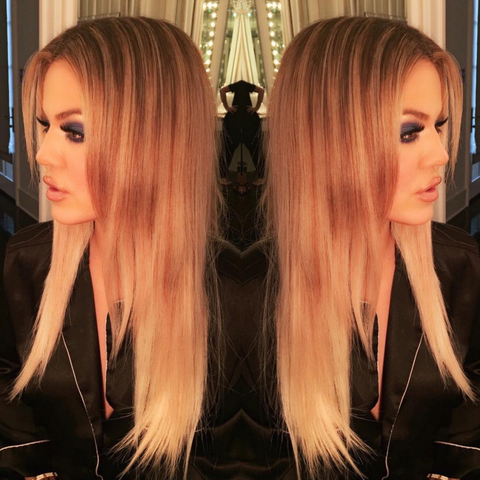 Instagram/@khloekardashian
You're not just seeing double—Khloé really actually *is* doubling down on the frosty blonde highlights. And because more is always more in Kardash land, she opts for a bold navy smoky eye, falsies, and glossy lips.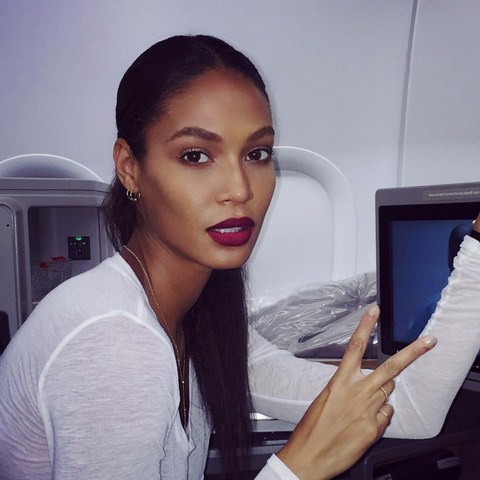 What do you mean you don't look like this when you fly? If you want to get on Smalls' level, manicured brows, bronzed cheekbones, and a deep red pout are non-negotiable.
This content is created and maintained by a third party, and imported onto this page to help users provide their email addresses. You may be able to find more information about this and similar content at piano.io