Editors handpick every product that we feature. We may earn commission from the links on this page.
7 Hair-Centric Halloween Ideas Because a Wig Makes Things Easy
Lazy girls, this one's for you.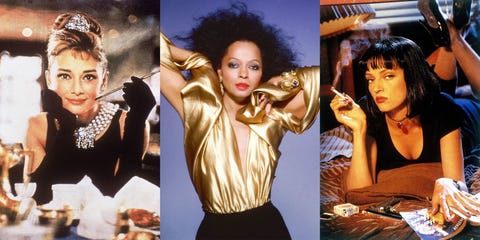 Our personal Halloween mantra is that it's all in the hair. Or, in another words, wigs just make life easier. Instead of worrying about hair dye, hot tools, or every last head-to-toe detail, you can throw one on and call it a day. From Old Hollywood icons to famous fictional characters, here are our favorite throw-on hair statements along with quick tips for capping off each look.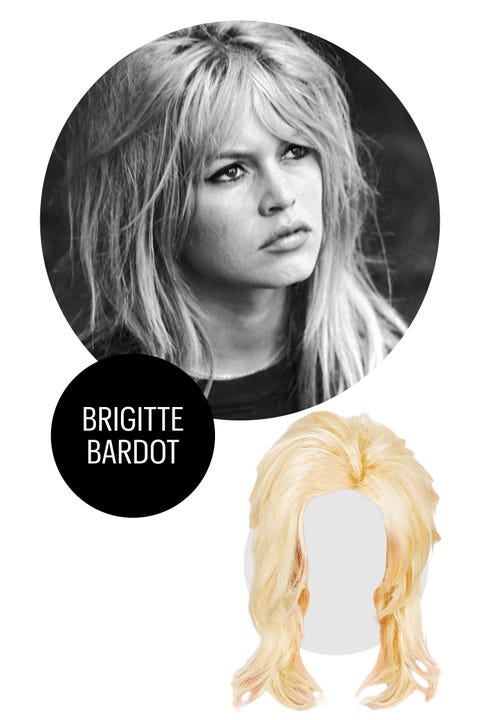 Brigitte Bardot
The beauty of an ultra-teased, choppy Bardot 'do is that all you need is a heavy dose of eyeliner, a striped shirt, and black trousers. If you really want to seal the deal, try your hand at visible lip liner using a nude pencil.
Fun World Platinum Blonde Wig, $12.50; amazon.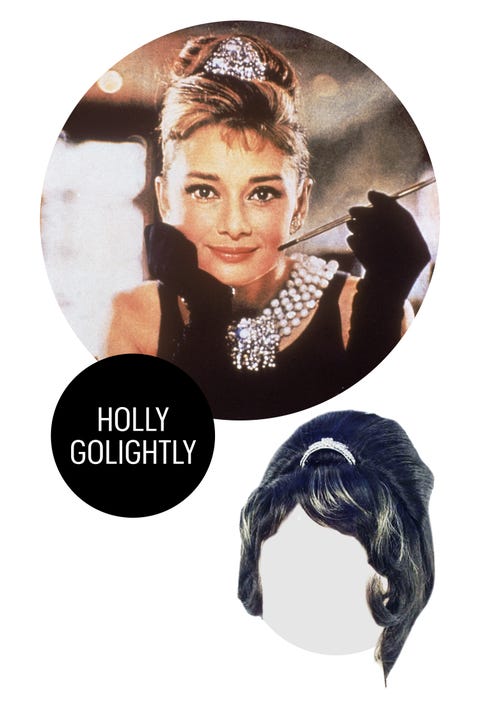 Holly Golightly
Golightly is the ultimate girl about town, so instead of spending hours in the salon getting her signature blonde highlights and perfectly-coiffed bouffant, throw this little number on with an LBD and a string of pearls.
Holly GolightlyBreakfast at Tiffany's Wig, $31; mycostumewigs.com.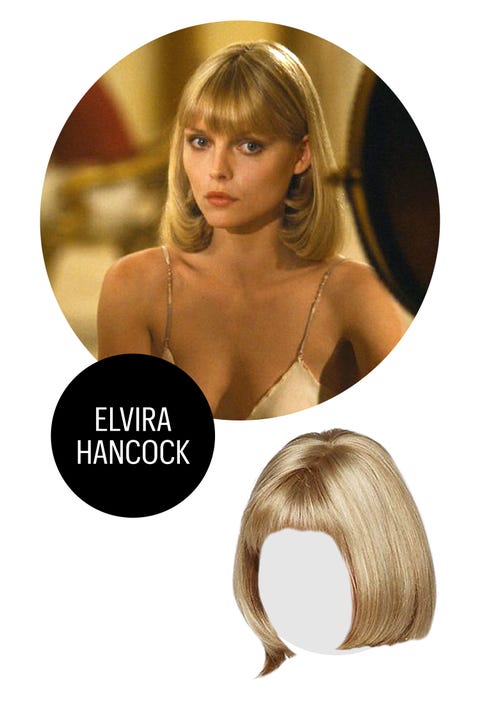 Elvira Hancock from Scarface
Whether or not you want to get mixed up with a Tony Montana type, you're going to invite attention channeling Hancock's OG glamour. Once you're working her shoulder-length, dirty blonde fringed bob 'do, slip into something ultra-slinky, like a slip dress.
Elvira Hancock, $29.99; lightinthebox.com.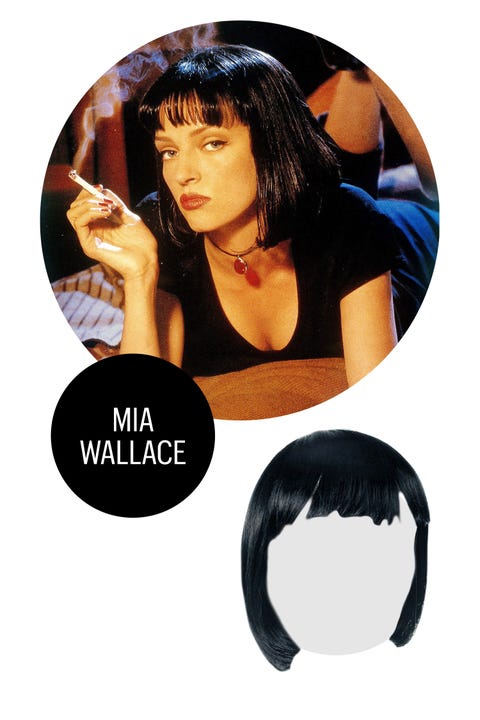 Mia Wallace in Pulp Fiction Wig
It's not absolutely necessary, but if you're going to pull of Wallace's jet black bob you should probably know how to twist. Other than that, all you need is white button-up, black bottoms, and a date who can cut a rug.
Mia Wallace in Pulp Fiction Wig, $28.47; citycostumewigs.com.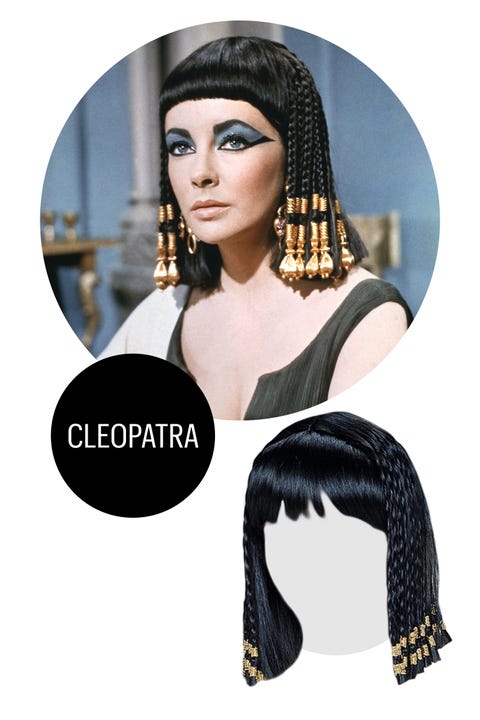 Elizabeth as Taylor as Cleopatra
Fiiiiierce doesn't even begin to cover it. This hair is so unmistakeable you can pretty much wear it with anything (so long as you've got cat eyes, of course), but we suggest something luxe and form-fitting—AKA anything bodycon that Kim K has been wearing as of late.
Queen of the Nile Cleopatra Wig, $12.99; officialcostumes.com.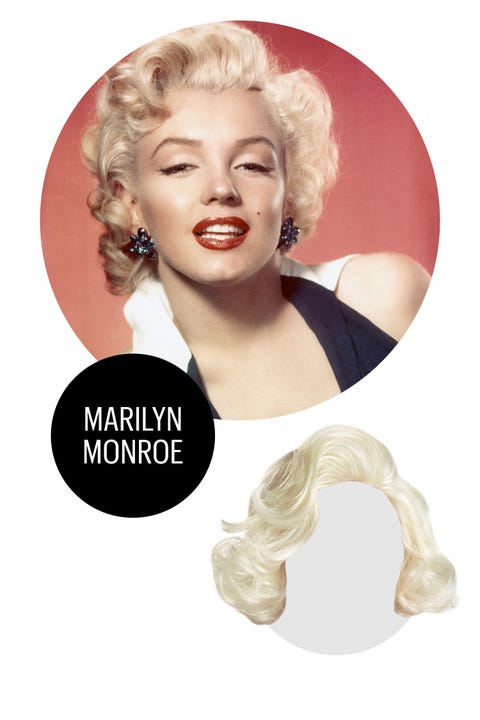 Marilyn Monroe
You can have blonde ambition without hitting the peroxide and once you have the wig, all you have to do is paint on a bright red pout. Whether you opt for a classic dress or a gitted sweater and slim-fit pants, you'll be a bombshell.
Marilyn Monroe Wig, $19.99; spirithalloween.com.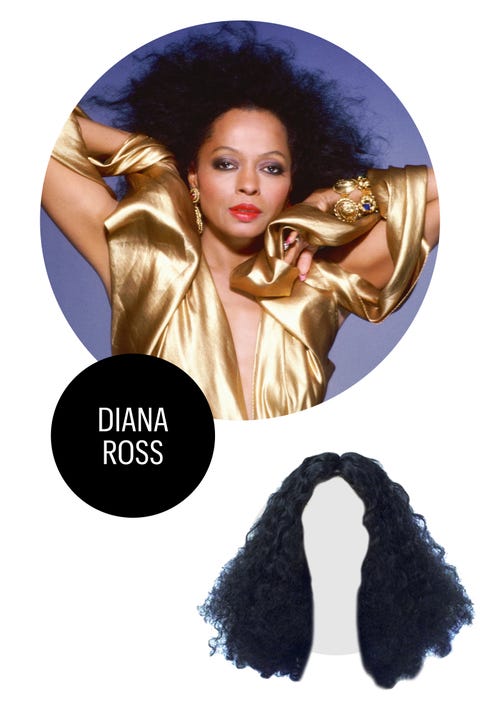 Diana Ross
Honey, if you're coming out—you better be doing it with fluffy, disco-worthy curls à la Ross. For some extra flair, pair your diva mane with your favorite going out dress and fringy false lashes.
Diana Ross Supremes Wig; $32.63; magwigs.com.

This content is created and maintained by a third party, and imported onto this page to help users provide their email addresses. You may be able to find more information about this and similar content at piano.io