Editors handpick every product that we feature. We may earn commission from the links on this page.
The Coolest New Beauty Products to Have on Your Radar This Year
#Maskselfies and #NoMakeupMakeup galore.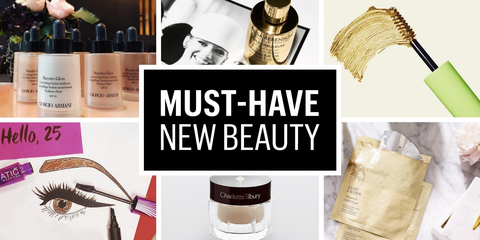 With resolutions anew and leftover Christmas money to blow, there's no time like the beginning of the year to give your beauty stash a major refresh. From the highlighting kit that will give you Kardashian-worthy "snow-princess vibes" to the hotly-anticipated product providing yet another excuse *not* to wash your hair, here are ten items you'll want to swipe up immediately.
1
Estée Lauder Advanced Night Repair Concentrated Recovery Power Foil Mask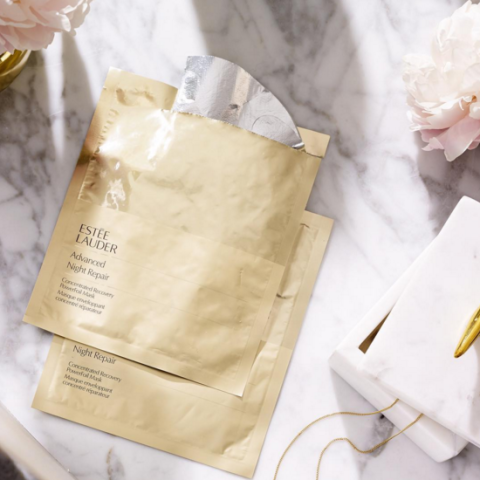 No offense to the rest of the world, but one thing is abundantly clear: Korean women have the beauty game on lock. Recognizing this, heritage beauty brand Estée Lauder is unleashing its shiny new "Iron Man" mask in Korea a month early as a market test drive.
The metallic, mask-selfie-worthy foil mask—which boasts a dual matrix (yes, MATRIX) technology that locks in the brand's beloved Advanced Night Repair super serum—is already receiving rave reviews from discerning K-beauty experts. Let the countdown begin.
Estée Lauder Advanced Night Repair Concentrated Recovery Power Foil Mask launches in February 2016
2
Drybar Detox Dry Conditioner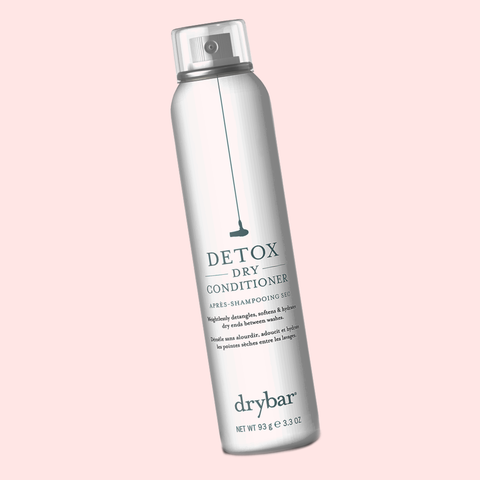 Dry shampoo changed the haircare game forever and it now has an après-poo counterpart: dry conditioner. Similar to the OG, blowout-saving stuff, it gives unwashed hair love by softening and nourishing (yes, hydrating those ends) and providing a lovely scent. The big difference? You don't apply it to your roots.
Drybar Detox Dry Conditioner, Coming in March 2016.

3
Wet n Wild Max Fanatic Cat Eye Mascara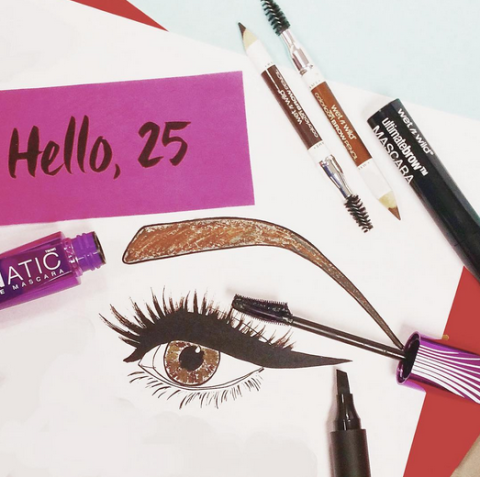 If you don't know, now you know: applying a cat eye without swiping on mascara to finish the look is a cardinal makeup sin. Now, Wet n Wild is incentivizing you to do the latter with its new first-of-its-kind, cat-eye-specific mascara. Thanks to its tapered fan brush, its perfect for defining the outer lashes adjacent to your precious feline flicks. And at only $5, you can layer and layer this mascara to your heart's desire.
Wet n Wild Max Fanatic Cat Eye Mascara in Black Cat, $4.99; wetnwildbeauty.com.

4
Vaseline Lip Therapy Tin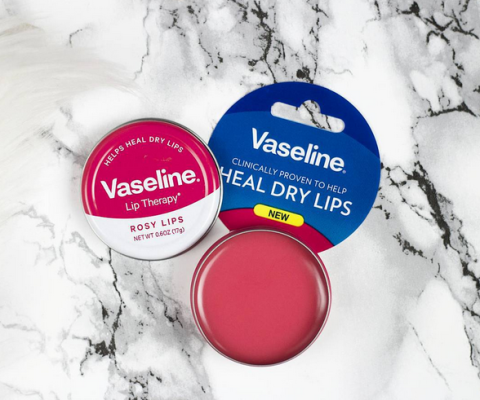 At long last, we no longer have to smuggle these bad boys from across the pond. Previously only available in the U.K., these delightful-looking little tins hold the same dry-lip-fighting non-greasy balm you keep in a tub by your bedside, but in bag-friendly pods you can nab at any drugstore. What's more is that they comes in four different formulas: original, rosy, cocoa butter, and our personal favorite, aloe.
Vaseline Lip Therapy Tins, $4.99; vaseline.us.com.

5
Pixi Golden Glaze Brow Brightener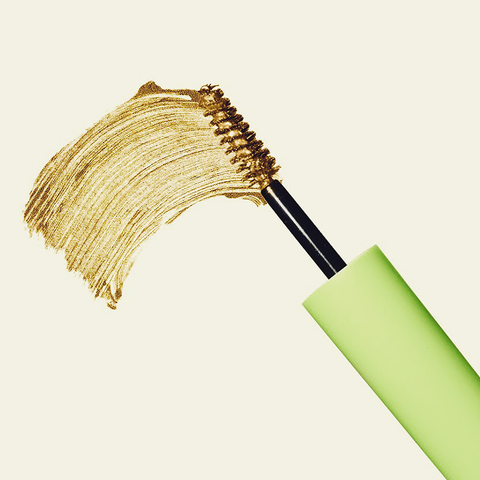 From the runways to Instagram, brows are primed to get just as much of the embellishment treatment in 2016 as they have over the past year. If you're still a bit shimmer-shy when it comes to your arches, we suggest reaching for Pixi's new Brow Brightener in Golden Glazer, which is an aloe vera-infused brow gel with the *slightest* bit of aureate luster. Baby steps...
Pixi Golden Glaze Brow Brightener in Golden Glaze, $12; pixibeauty.com.

6
Giorgio Armani Maestro Glow Nourishing Fusion Makeup Bi-Phase Elixir SPF 30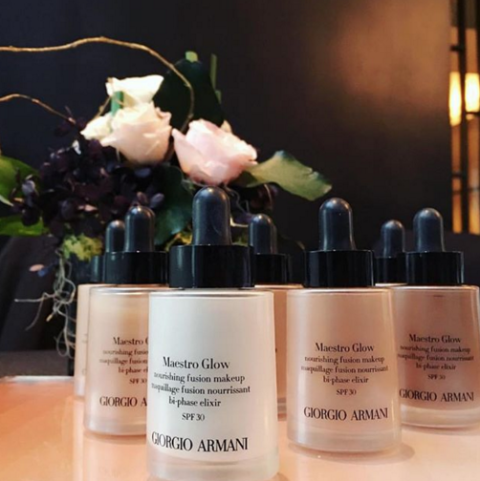 If you became addicted to Giorgio Armani's original Maestro Glow foundation for glowy, no-makeup makeup coverage, but were itching for more sun protection, Mr. Armani has got you. The latest edition of the formula boasts the same ultra light texture with a high concentration of nourishing oils, but now has *double* the SPF for a solid, daily shield. It's magic, we tell you.
Giorgio Armani Maestro Glow Nourishing Fusion Makeup Bi-Phase Elixir SPF 30, $64; nordstrom.com.

7
Charlotte Tilbury Charlotte's Magic Cream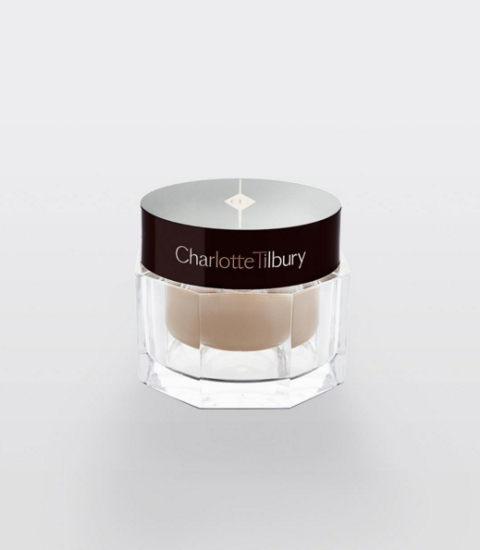 There's a million on the market, but if we're going to trust the hydration of our skin in any hands, they're going to be Charlotte Tilbury's.
Over the past 20 years, the celebrity makeup artist has worked on her "magic cream" moisturizer to get it just right. And having only graced the faces of models backstage and her celebrity clientele, it's finally available to the masses. Tilbury's secret ingredient is the BioNYmph Peptide Complex, which stimulates collagen production, fights free radicals, smooths wrinkles, and plumps up the skin while soaking the skin in moisture with its hyaluronic acid booster shield.
Charlotte Tilbury Charlotte's Magic Cream, $100; charlottetilbury.com.

8
Anastasia Beverly Hills Glow Kit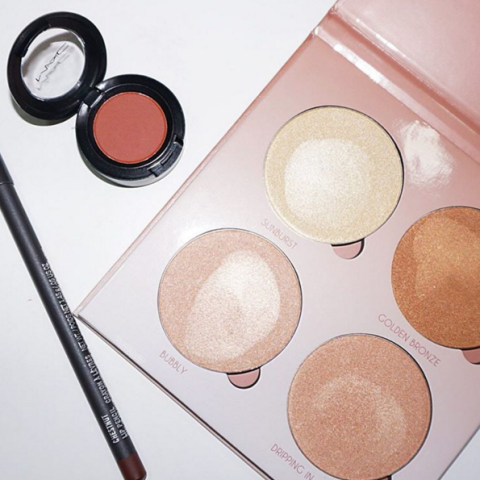 In honor of founder Anastasia Soare's birthday, the Kardashian-beloved beauty brand had its 7.7 million Instagram followers in a tizzy when it unveiled two new Glow Kits.
Designed for achieving a "snow-princess vibe" in Soare's own words, the palettes work well on all skin tones, but were designed with ultra-fair customers in mind for whom gold and peach highlighters can be tricky. Each kit comes with four soft, shimmery highlighter shades that can be used for strobing, as blush, or even as eyeshadow.
Consider this your winter contour kit.
Anastasia Beverly Hills Glow Kit, $40; anastasiabeverlyhills.com.

9
Marisa Berenson Huil Fabuleuse (Fabulous Oil)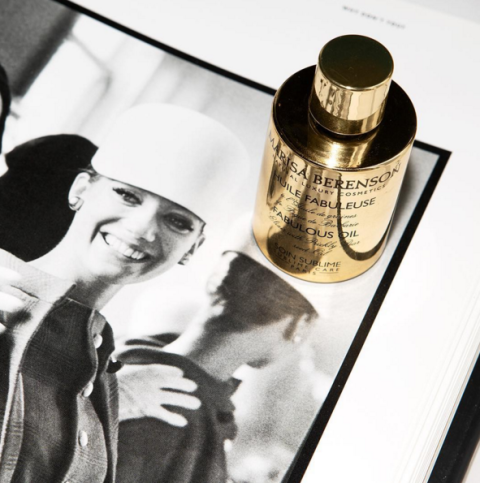 Okay so it technically launched last year, but we have an inkling that 2016 (the unofficial year of natural beauty) will be the year every dewy complexion is dripping in Marisa Berenson's Fabulous Oil.
The ageless, boho-glam supermodel teamed up with a spa in Marrakech (naturally) to formulate the most luxurious of daily face oils, marrying antioxidant-rich prickly pear oil with a slew of other glorious, anti-aging essential/vegetable oils and capping the luxe elixir in a retro gold bottle begging for real estate on Dita Von Teese's vanity.
Marisa Berenson's Fabulous Oil, $100-$173; marisaberenson.com.

10
Kleenex Exfoliating Cushions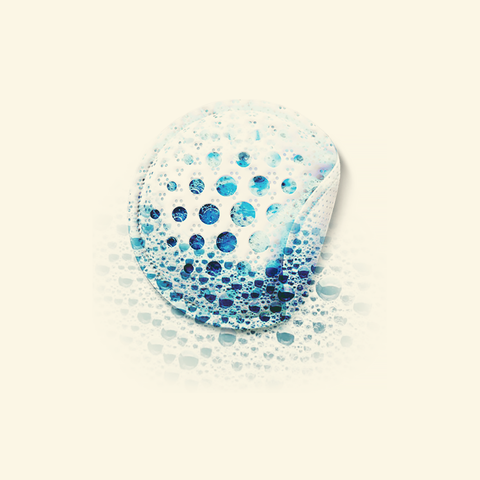 Kleenex, yes as in the tissue brand, is looking to tend to your face beyond your sniffly nose with a new facial cleansing line. The item we can't wait to get out hands on? The exfoliating cushions, which in our minds are as lazy-girl-friendly as makeup wipes. With their dual-sided cushions, the sizable rounds gently buff away dead skin and debris, leaving skin smooth, polished, and squeaky clean in the process.
Kleenex Exfoliating Cushions are coming soon in 2016.

This content is created and maintained by a third party, and imported onto this page to help users provide their email addresses. You may be able to find more information about this and similar content at piano.io