New York vs. London: A Fashion Week Beauty Look Face-Off
Two cities, two *very* different aesthetics.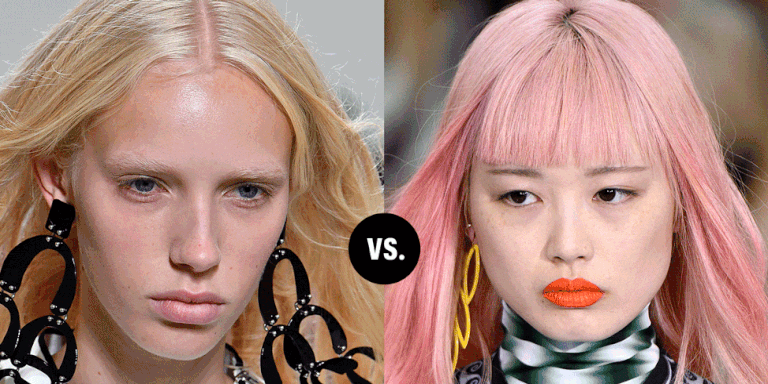 Getty, design by Betsy Farrell
Our loyalty will always lie with the home team, but ::sotto voce:: London Spring 2017 was...really good. So good, in fact, that together, the shows' beauty looks formed a strong aesthetic that contrasted deeply with that of New York (which was just as cohesive). You'll see what we mean ahead, with 10 of each capital's best of the best.
This content is created and maintained by a third party, and imported onto this page to help users provide their email addresses. You may be able to find more information about this and similar content at piano.io