14 Celebrities Who Look Totally Different with Bleached Brows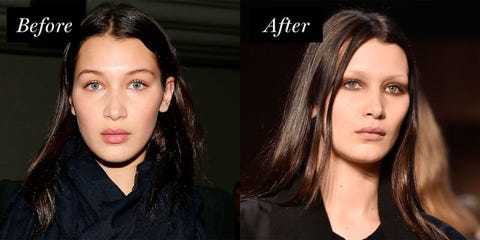 If dyeing your hair platinum blonde is brave, bleaching your brows is downright intrepid. The stars that have taken the peroxide plunge are proof enough it's a game-changer. From Kendall Jenner to Katy Perry, see all the million dollar faces who threw caution to the wind and made their arches invisible.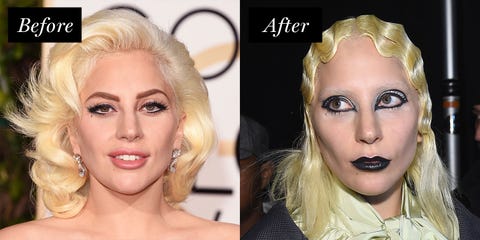 Lady Gaga
It's not uncommon to find Gaga with washed-out brows, but for Marc Jacob's Fall 2016 show, she took the look next level with a decidedly gothic face beat.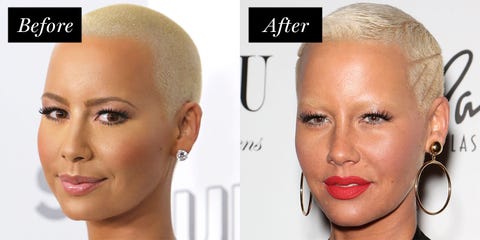 Amber Rose
Not usually one to GAF, Rose lightened her arches to match her blonde buzz cut. Just when we thought her skin couldn't get any glowier...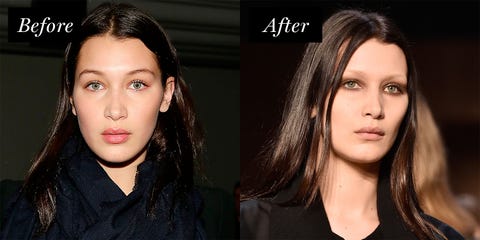 Bella Hadid
At Givenchy's Fall 2016 show, Hadid looked hauntingly beautiful donning a fresh glow and barely-there brows.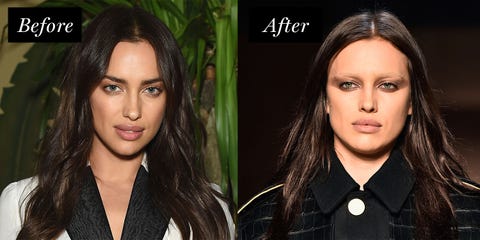 Irina Shayk
Bleach brows aren't usually synonymous with the bombshell look, but leave it to Shayk, who was also part of Givenchy's Fall 2016 show, to make 'em look sexy.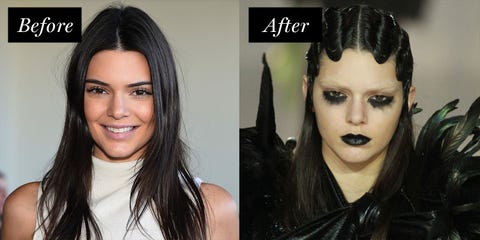 Kendall Jenner
Also a member of Marc Jacobs' Fall 2016 troop, this wasn't the first time Jenner took the peroxide gamble for the runway.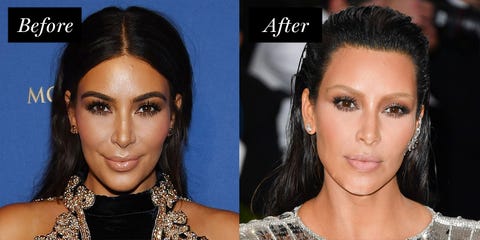 Kim Kardashian
Kardashian decided to bleach her pronounced dark arches for the 2016 Met Gala and her newly-lightened brows made her—arguably the most famous woman in the world—unrecognizable.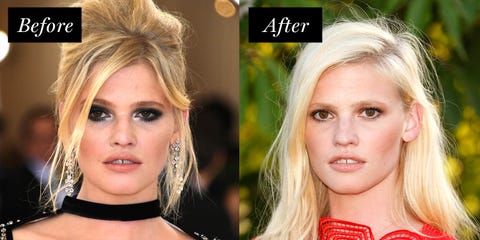 Lara Stone
The supermodel is such a bleached-brows devotee, it's more out of the ordinary to catch her with them darker and filled in.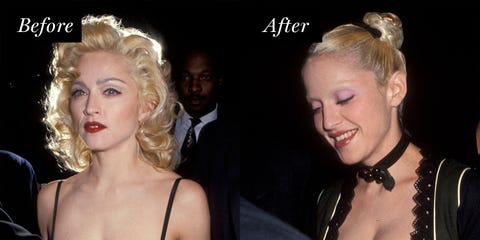 Madonna
Never one to shy away from bringing the drama, it's no surprise that Madge strayed from her signature light-haired-dark-brow look to take on this unorthodox trend.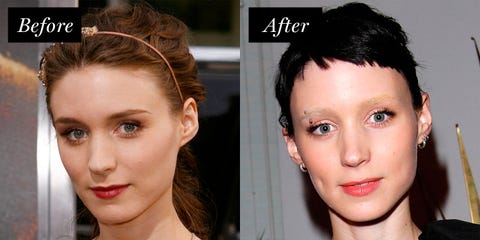 Rooney Mara
For her role in The Girl with the Dragon Tattoo, Mara underwent an extreme makeover and her canceled-out arches were the icing on the cake.
Chloë Sevigny
Because she's a badass, Sevigny casually hit the Seabiscuit premiere with invisible brows in the early aughts. Oh what a time to be alive.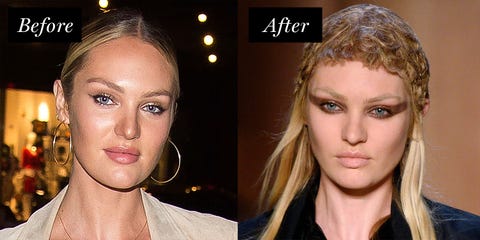 Candice Swanepoel
One more member of Givenchy's fall army, Swanepoel's brows, or rather her lack thereof, is what really made the graphic statement eyes pop.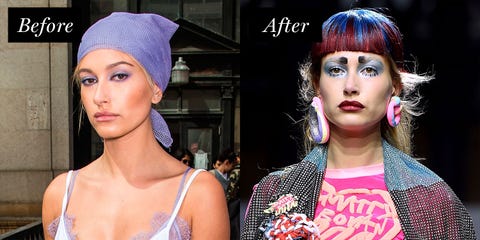 Hailey Baldwin
She may have dyed her brows back to their normal color just hours later, but there's no doubt Baldwin was pulling off her bleached arches during London Fashion Week.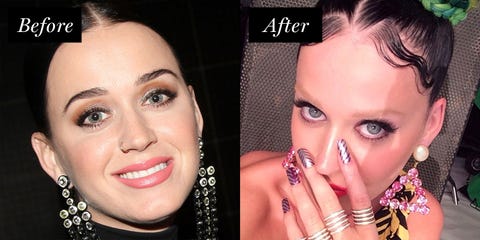 Katy Perry
While Perry changes her hair like a girl changes clothes, the same can't exactly be said for her brows. So when she donned transparent arches for the first time, it was an unforgettable moment...even by her standards.
Miley Cyrus
Set against her oft-bleached coifs, Cyrus' dark brows have become one of her most notorious signatures. So when they disappeared on her Instagram, it sent her rabid fanbase into a tizzy.
This content is created and maintained by a third party, and imported onto this page to help users provide their email addresses. You may be able to find more information about this and similar content at piano.io