The Best Beauty Looks from the 2017 VMAs
We seriously can't stop staring.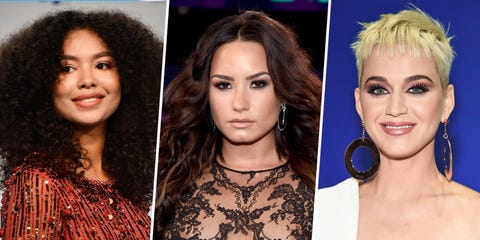 The 2017 MTV Video Music Awards are underway tonight, and the red (or, okay, blue) carpet beauty looks this year are already killer: Demi Lovato arrived with a set of dark and smudgy smokey eyes, Lorde showed off a wavy topknot and soft fuchsia eyeshadow, and Jessica Sula wore her curls in a full, voluminous cloud. Check out the rest of the screenshot-worthy beauty looks, ahead.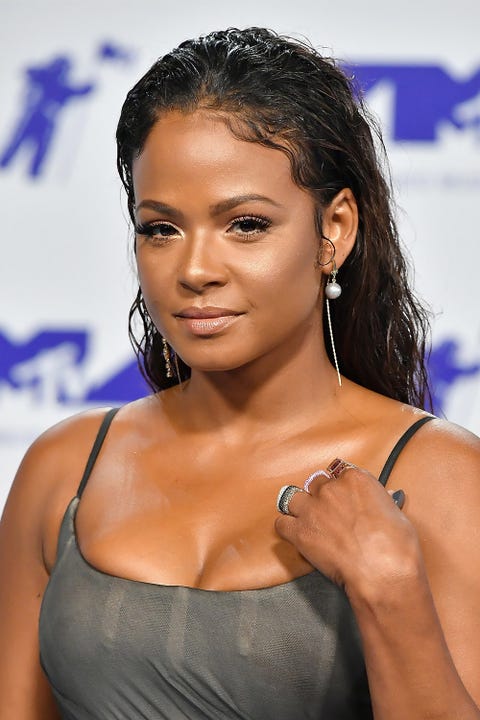 Christina Milian
Milian went for the just-napped-on-the-beaches-of-Ibiza look, with slick, wavy hair, and golden-bronzed skin.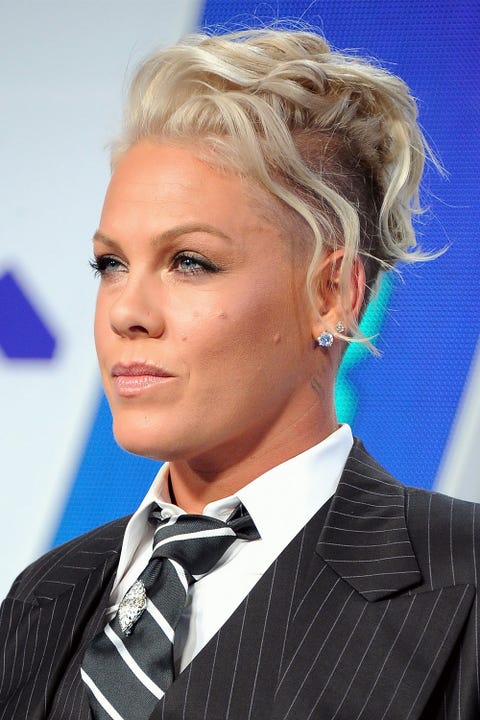 Pink
Pink's loose, wavy mohawk is a thing of sculpturesque dreams.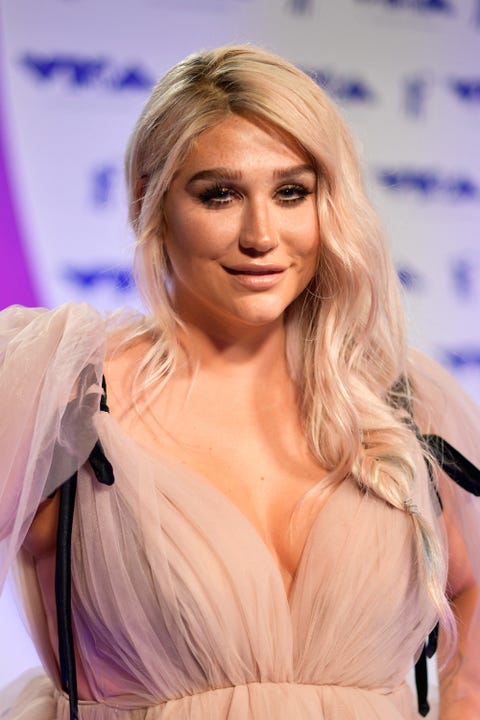 Kesha
Kesha kept her waves side-swept and loose, and her makeup lowkey, with a dusting of bronzer and a few layers of mascara.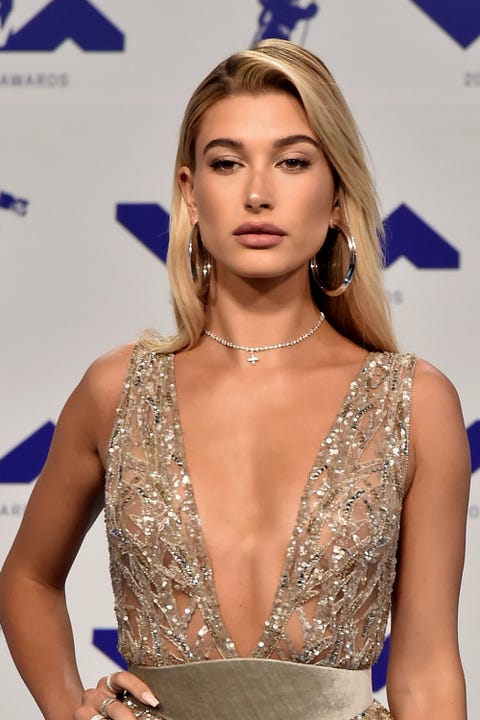 Hailey Baldwin
Baldwin's airbrushed-looking skin was left matte and contoured, with only a dab of highlighter on the tip of her nose.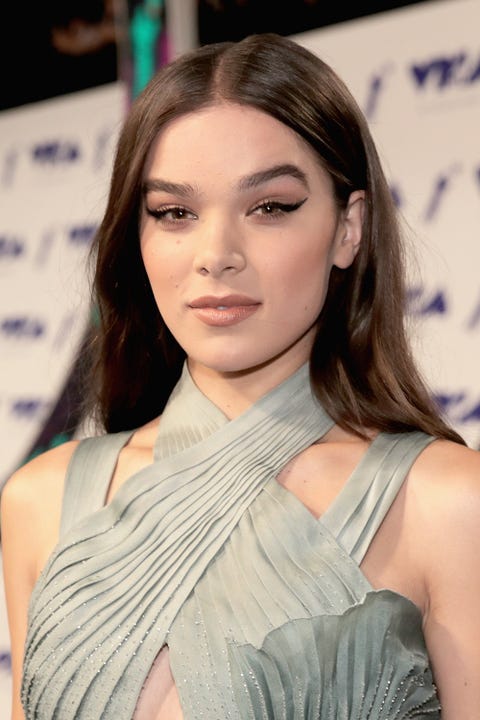 Hailee Steinfeld
Steinfeld's insanely perfect liquid-liner wing is so thick, we could ride it to the moon and back.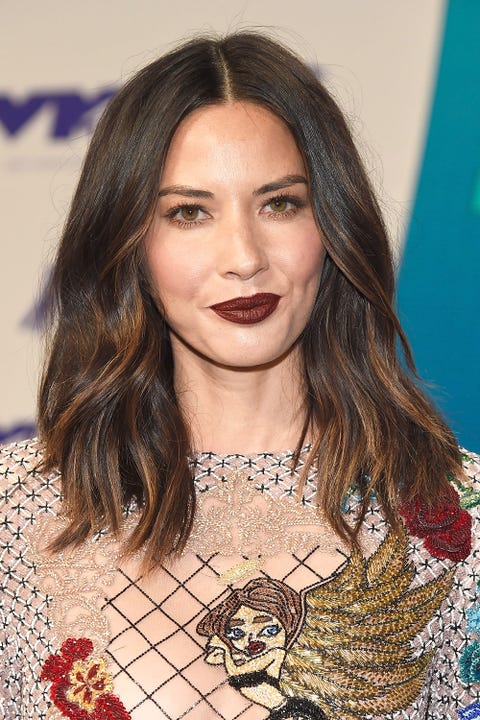 Olivia Munn
With face-framing caramel highlights and semi-matte burgundy lips, Munn's entire look is giving us major autumn vibes.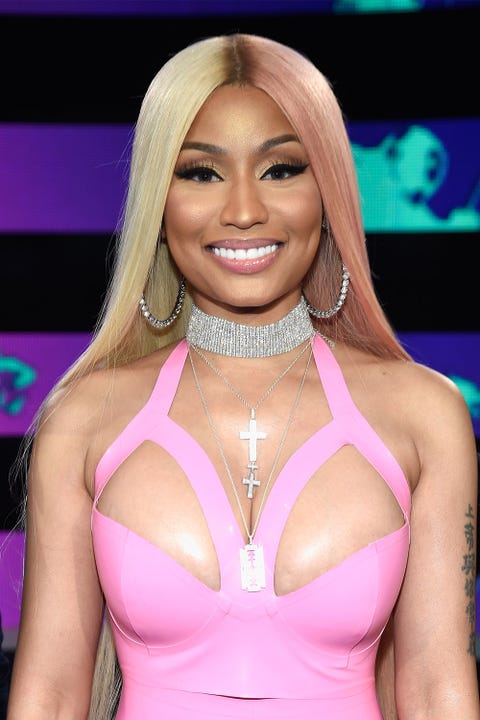 Nicki Minaj
Minaj offset her two-toned hair (yes, that's rose-gold on the right and platinum-blonde on the left) with a coat of lipgloss and a thick row of lashes.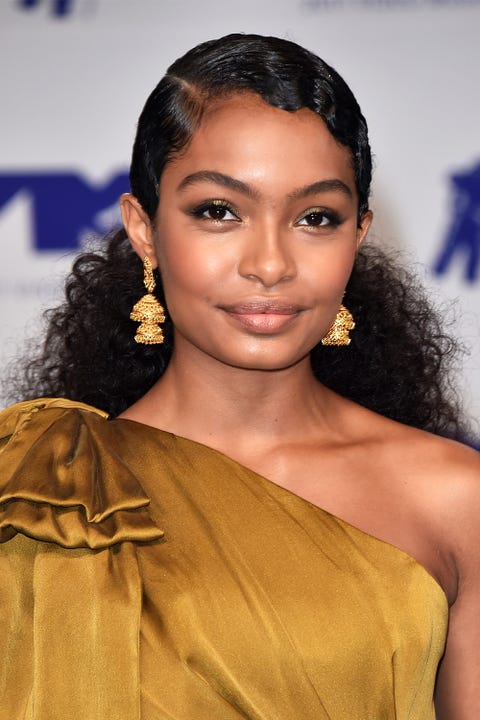 Yara Shahidi
Part-finger waves and part-picked-out curls, Shahidi's slicked-back low ponytail is perfection.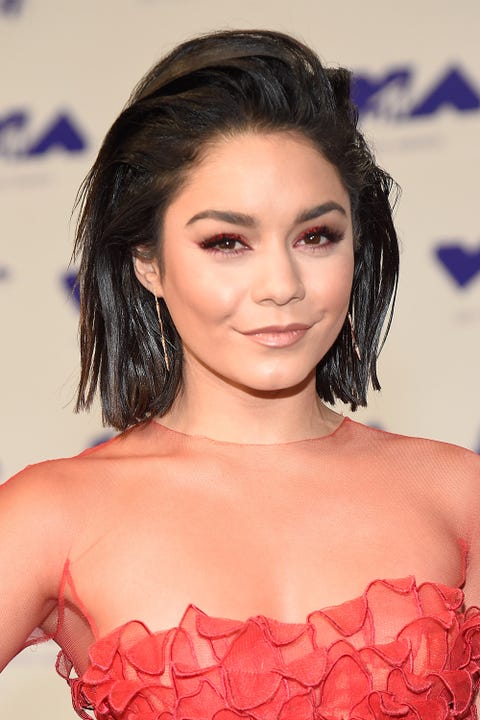 Vanessa Hudgens
Yes, that is red, glitter-flecked eyeliner, and yes, it's paired with a slicked-back, wet-look bob.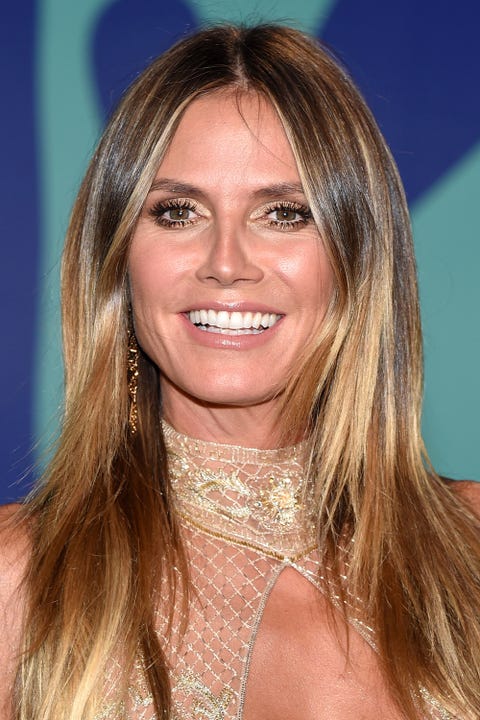 Heidi Klum
Klum played up her insanely glossy hair with dewy skin, nude lips, and gold eyeshadow.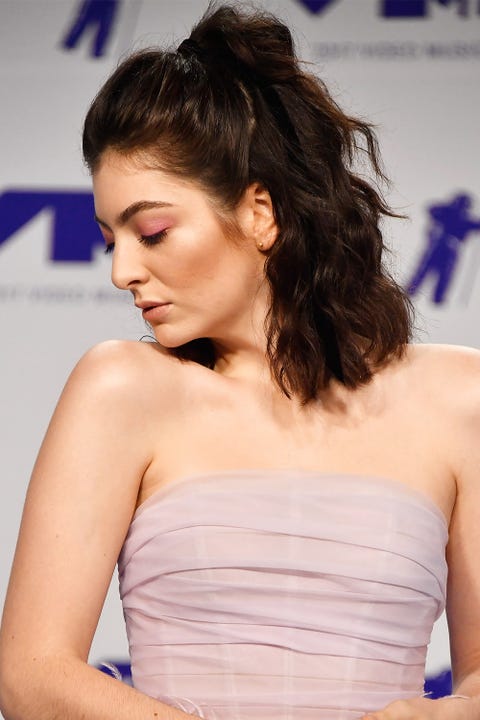 Lorde
Hazy pink eyeshadow and a wavy half-up ponytail keep Lorde's tulle dress from feeling overly done.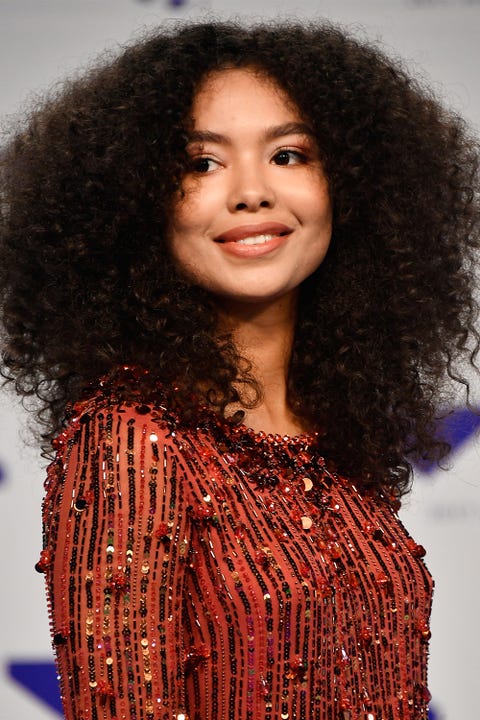 Jessica Sula
Sula framed her terracotta lips and eyeshadow with layers of ultra-voluminous curls.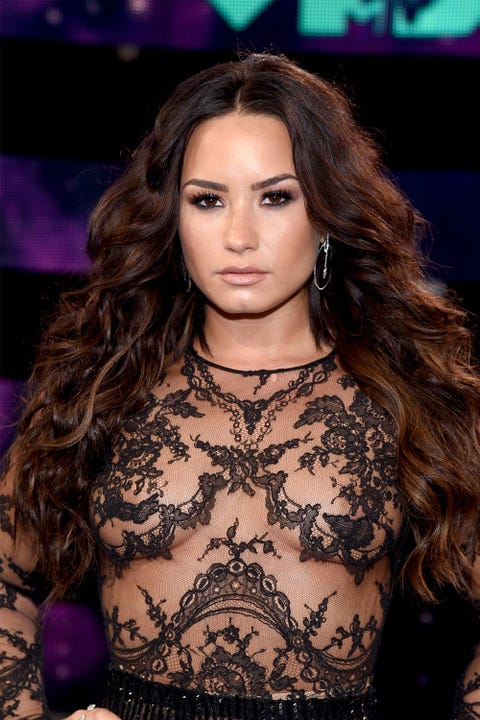 Demi Lovato
Lovato just resurrected the word "fierce" with long, cascading waves and smokey chocolate-brown eyes.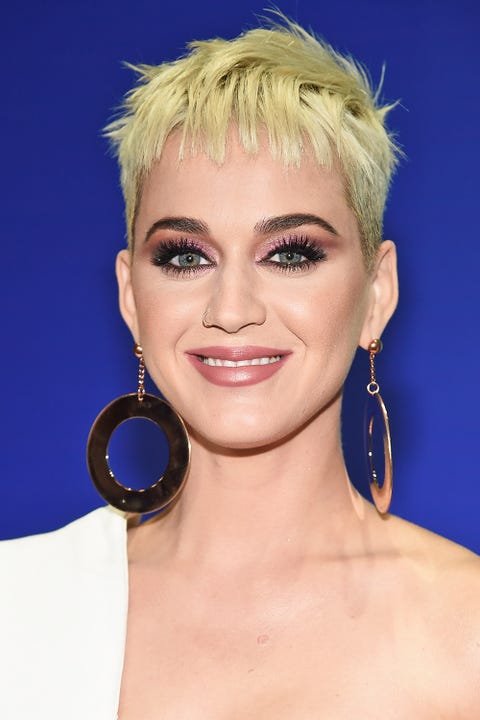 Katy Perry
Perry's textured, choppy blonde bob is rivaled only by her kohl-lined eyes and five-foot-long lashes.
This content is created and maintained by a third party, and imported onto this page to help users provide their email addresses. You may be able to find more information about this and similar content at piano.io