Watch the Friends Reunion We've All Been Waiting For
Well, kind of.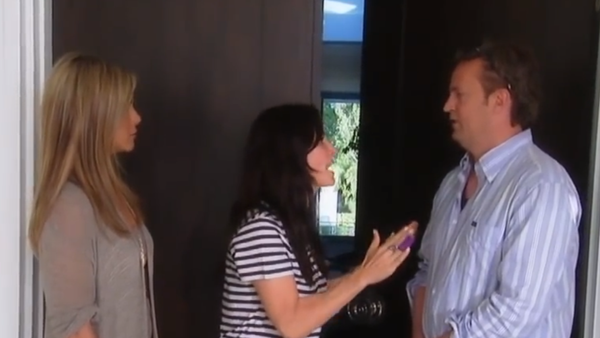 (Image credit: Archive)
As part of her co-hosting gig on Ellen, Jennifer Aniston has answered our prayers, and by that we mean she's reunited the cast of Friends (well, kind of). A short finds Aniston, Courteny Cox, and Matthew Perry chitchatting and being quick-witted as only they can. While it's not exactly the gang engaging in their famous coffee talk at Central Perk, we'll take it.
But things got even better last night on Jimmy Kimmel, when the night's guest, Jennifer Aniston, was joined by Lisa Kudrow and Courtney Cox in—get this—a replica of Monica's iconic kitchen. Watch below:
Related Links:
6 Things We Learned About Sex from Friends
9 Reasons We Miss Friends in GIFS