Ian Somerhalder Defends Nikki Reed Against Internet Haters
And it's the cutest thing ever.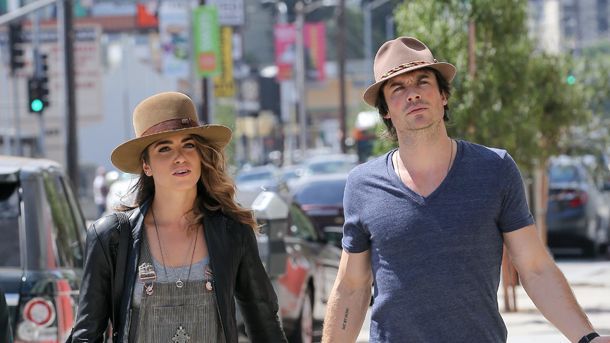 (Image credit: Archives)
We all have plenty of reasons to swoon over the always-dreamy Ian Somerhalder. His tousled mop of hair, his ice blue eyes, his toned physique, to start. But his response to jealous fans over the hateful comments that have littered his Instagram feed about his new girlfriend, Nikki Reed will make your love for the Vampire Diaries star even deeper. Outraged by the jealous hate Reed was getting on his feed, he responded to the 'fans' with a comment of his own: "You HATE NIKKI REED?" he added to the conversation. "Really? Do you know her? Hmmmm, I'm not sure that you do. Look on her Instagram feed or Twitter and all you will see is a compassionate and beautiful human being. Please put your negative energy elsewhere. You don't even know the person you're talking about.
Like a knight on a shining Instagram, Somerhalder called out the haters and shut down the ignorant comments. So even if your jealousy over the budding couple's super sweet (and sometimes kinky) relationship may make you see red from time to time, hold off before heading to his Instagram to vent your frustration. Despite how envious Somerhalder's chivalrous response will make you feel, it's clear that if you want to stay in his good graces, keep any biting words about Nikki to yourself.
Related:

Ian Somerhalder and Nikki Reed Spend $1000 at a Sex Shop


Nikki Reed and Ian Somerhalder Continue To Be Adorable

Image via Getty Images