Lili Reinhart Got Super Real About Intimate Scenes with Cole Sprouse
Prepare yourselves, Jughead enthusiasts.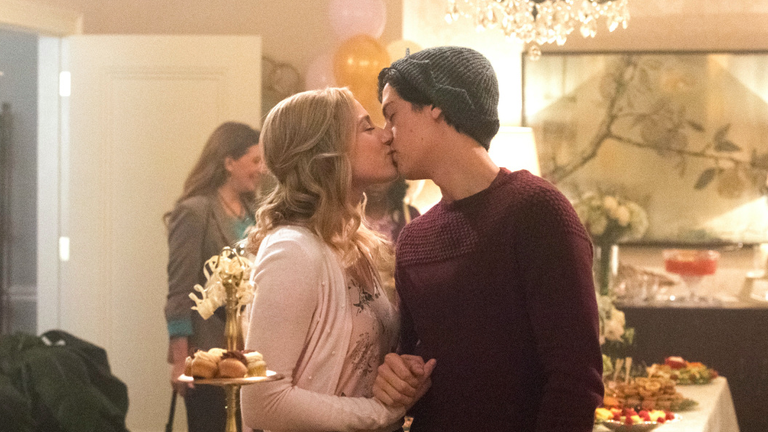 (Image credit: The CW)
As you may or may not be aware, Lili Reinhart and her Riverdale costar Cole Sprouse are dating. No, they aren't official, and yeah, they basically refuse to talk about it—but the evidence speaks for itself:
And while Reinhart is staying zipped about her off-screen relationship with Sprouse, she recently opened up about filming intimate scenes with him on-camera, saying it's truly no big deal.
"I feel like it's very comfortable at this point. I mean, it's The CW you're not going to get too crazy. It's just like kissing and hugging," she told ET. "I think we're all so comfortable with one another that it's not even really a thing.... If we have a kissing scene, it's fine. We don't really think twice about it. When new characters have to kiss, it's a little different and you're like, 'Oh, okay! What this?'"
She continued by saying that kissing her costar is easy because they're friends in real life: "It would be more nerve-wracking if you had to make out with someone that you didn't know. So if by chance we do end up having to kiss each other, it's fine and it doesn't feel weird."
And yes, Reinhart was asked about her off-screen relationship with Sprouse, to which she said: "We get along quite well...We're doing good." Mmmm-hmmm.
RELATED STORIES
Mehera Bonner is a news writer who focuses on celebrities and royals.