Alec Baldwin Admits He Has "Bullied" and Treated Women "in a Very Sexist Way"
"I've bullied women. I've overlooked women. I've underestimated women."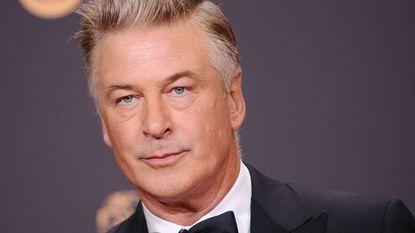 (Image credit: Archives)
Alec Baldwin has confronted the current allegations of sexual misconduct and assault in Hollywood, admitting that he's "bullied" women during his career in the film industry.
The Emmy Award-winning actor was being honored at the Paley Centre for Media on Thursday as he called for a change in the way women are treated not just in the TV and film industry, but every workplace.
"I certainly have treated women in a very sexist way. I've bullied women. I've overlooked women. I've underestimated women. Not as a rule," the 30 Rock star told the audience. "From time to time, I've done what a lot of men do, which is…when you don't treat women the same way you treat men. You don't. I'm from a generation where you really don't and I'd like that to change. I really would like that to change."
Baldwin also revealed he was aware of certain rumors about people in Hollywood who have been accused of misconduct, although not "the full scope," and stressed the importance of remaining "vigilant" so it isn't able to happen again in the future.
"I knew of certain things, that there were rumors of things happening to people, but I didn't necessarily know the scope, when you hear the hundreds and hundreds of women who are complaining about this," he continued. "It's been a very eye-opening experience for me personally. We've got to be vigilant in a new way to make sure that everybody is comfortable and that we get the job done together that we're there to do."
Moving forward, he added: "I think it's important for us to try to make the workplace and beyond not only comfortable and right and fair and appropriate but as productive, as well."
"I think a lot of what we're dealing with within this issue is hurting our business. It's making it less productive," he concluded.
Meanwhile, actor Kevin Spacey and director Brett Ratner are the latest high-profile figures in Hollywood to be accused of sexual misconduct.
Naomi Gordon is news writer mainly covering entertainment news with a focus on celebrity interviews and television.