Ben Affleck Wants to Be "Part of the Solution" When It Comes to Sexual Harassment in Hollywood
The actor says he's been "addressing" his own behavior in the wake of sexual misconduct claims in the industry.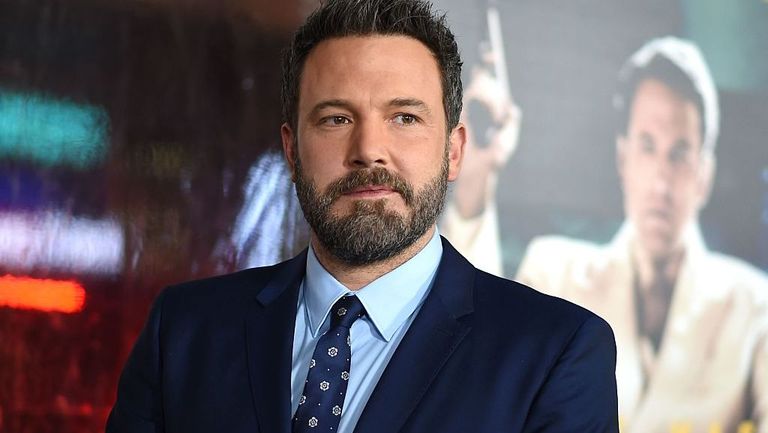 (Image credit: Archives)
Ben Affleck has said he's been evaluating his own behavior in the wake of the ongoing claims of sexual misconduct in Hollywood.
While promoting his superhero movie Justice League, the actor told the Associated Press that he's "looking at my own behavior and addressing that and making sure I'm part of the solution."
The Argo star suggested that two things need to happen to prevent harassment from happening in the industry: Firstly, that "more women need to be pushed to power," and secondly, that sexual harassment has to be acknowledged as "a men's issue" where men call out inappropriate behavior.
Affleck was forced to apologize for his own conduct after initially condemning U.S. producer Harvey Weinstein in the wake of the sexual harassment allegations being made against Weinstein.
RELATED STORY
He apologized after actress Hilarie Burton accused him of groping her in 2003 when she hosted MTV's Total Request Live.
"I acted inappropriately toward Ms. Burton and I sincerely apologize," he tweeted in response last month.
I acted inappropriately toward Ms. Burton and I sincerely apologizeOctober 11, 2017
See more
Speaking out against Weinstein, Affleck posted the following statement on Facebook which he later shared on Twitter: "I am saddened and angry that a man who I worked with used his position of power to intimidate, sexually harass and manipulate many women over decades."
"The additional allegations of assault that I read this morning made me sick. This is completely unacceptable, and I find myself asking what I can do to make sure this doesn't happen to others."
Meanwhile, Matt Damon recently revealed that both he and Affleck knew about Weinstein's alleged sexual harassment of Gwyneth Paltrow.
"I knew the story about Gwyneth from Ben because he was with her after Brad [Pitt]," Damon said during an interview with Good Morning America's Michael Strahan in October.
"He didn't do it out in the open." - Matt Damon on Harvey Weinstein: https://t.co/fBSMwurc1A pic.twitter.com/oj1xEPTapzOctober 23, 2017
See more
"But I was working with Gwyneth and Harvey on [The Talented Mr] Ripley."

Damon added that he never spoke to Paltrow himself about the alleged incident. "Ben told me, but I knew that they had come to whatever agreement or understanding they had come to," he explained. "She had handled it and she was the first lady of Miramax and he treated her incredibly respectfully always."
Weinstein has denied all allegations of non-consensual sex made against him.
Naomi Gordon is news writer mainly covering entertainment news with a focus on celebrity interviews and television.