Watch Pink Beautifully Perform the National Anthem at Super Bowl 52
The flu couldn't stop her.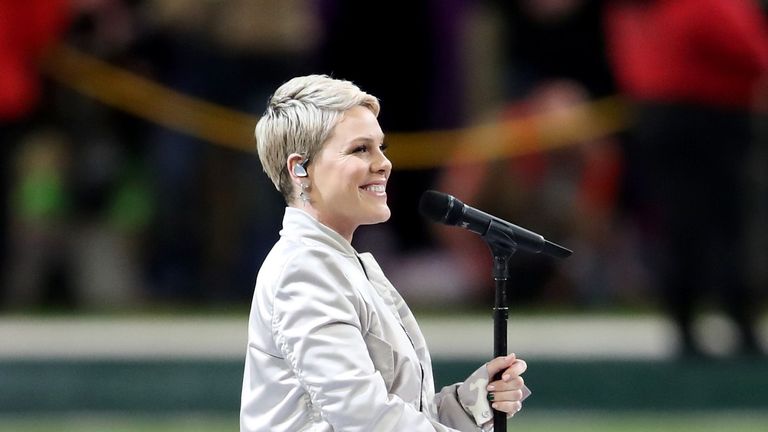 (Image credit: Getty Images)
Despite rumors of the flu keeping her down, Pink came through with her performance of the national anthem at Super Bowl 52. A Pennsylvania native, Pink showed off her vocals in a heartfelt rendition.
Her daughter, Willow, got to share some field time with mom as well.
And just in case you were wondering where her loyalties lie:
Too cute.