Watching Elton John Mispronounce Ed Sheeran's Name Is the Best Part of This Week
That's not it, Elton.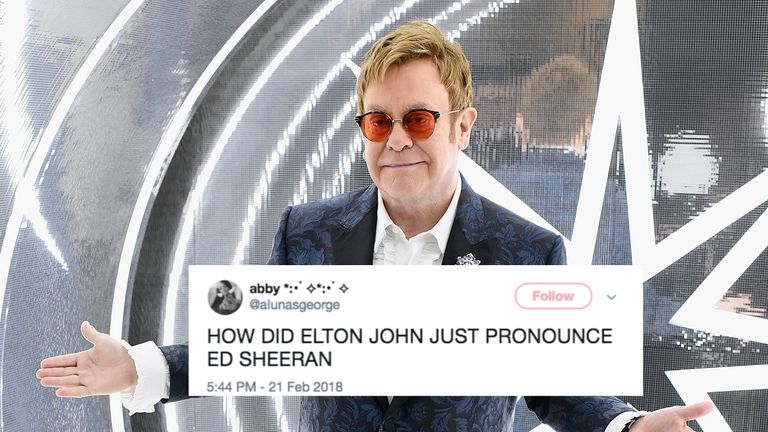 (Image credit: Getty Images)
Ed Sheeran is arguably a very famous person with a name that most humans are able to pronounce. But Elton John is an even more famous person and he has no time for pronouncing Ed Sheeran's name correctly. No time at all.
This was made abundantly clear when Elton hopped on stage at the Brit Awards to present Ed with the Global Success Award, and pronounced his name as some combination of Ed Shrun and Ed Sheerauhn.
Obviously, the internet simply couldn't handle this moment and did what it does best:
Elton john calling ed sheeran his friend and then pronouncing his name wrong is honestly the best thing that happened all night #BRITsFebruary 21, 2018
See more
Elton John just called Ed Sheeran "Ed Sheer-ahn" so he should accept it as his given name #BRITs2018February 21, 2018
See more
I LIVE for the fact Elton John mispronounces Ed Sheeran EVERY time with no intention of correcting it. I wish I could give that few fucks #BRITsFebruary 21, 2018
See more
Bless this day.
RELATED STORY