Chloë Grace Moretz and Brooklyn Beckham Have Reportedly Broken Up
Brooklyn's returned to London after a romantic summer in LA with Chloe.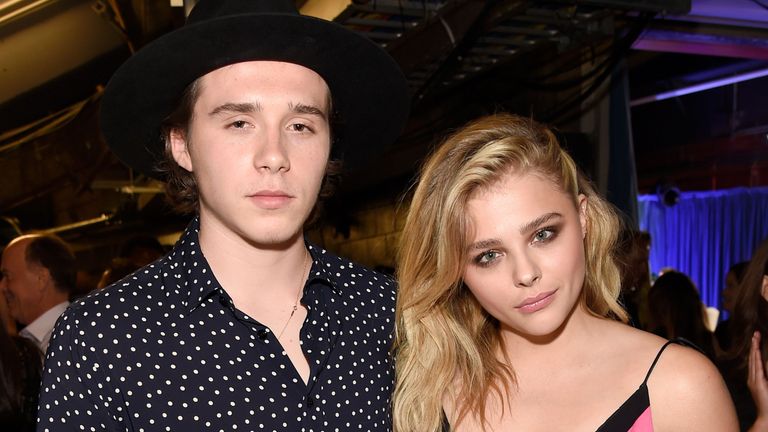 (Image credit: Getty Images)
Ah man. It looks like one of our favorite celebrity couples have split. Sad times.
According to (opens in new tab)New York Post's Page Six (opens in new tab), Brooklyn Beckham and Chloë Moretz have called time on their relationship. Apparently they split quietly a couple of weeks ago.
Brooklyn, 17, was spotted flying back to London with his mom and dad, Victoria and David Beckham, two days ago after spending a romantic summer with 19-year-old Chloë in LA.
Photographer Brooklyn and his Kick-Ass girlfriend made their relationship official (opens in new tab) earlier this year after dating briefly in 2014.
Fans were convinced these guys would be an item for a while because recent reports suggested that they were talking about moving in together.
"They've found a four-bedroom house in Venice Beach for £6 million," an insider claimed to Reveal magazine.
"They have hired a decorator who previously worked for Jennifer Aniston. Chloë already has her own digs, but she believes it's time to get a place both she and Brooklyn can call their own."
But before anyone could start shopping for a house-warming gifts, reports started flying that the couple's relationship was indeed on the rocks.
According to heat magazine the pair were spotted in a heated fight during a recent Coldplay concert—which ended with Chloë "dumping" Brooklyn at one point.
"These two have made and split up so many times. No one expects this to last forever," said an insider.
Ah well. Thanks for the memories, Chlooklyn.
Follow Marie Claire on Facebook (opens in new tab) for the latest celeb news, beauty tips, fascinating reads, livestream video, and more.
Anna Lewis is the News Editor at Delish UK, which means she's always either writing about food, cooking food or eating food. Anna is in charge of Delish UK's epic food news output, ensuring you're always up-to-date with the latest product launches, food trends, and restaurant news. She specialises in Slimming World recipes, but she'll eat just about anything – ideally gherkins or ice-cream sandwiches (but not together).