Behind the Scenes at Countess LuAnn's "Chic C'est La Vie" Launch Party
Last night I attended a mini New York Housewives reunion. My favorite castmember, Jill Zarin, invited me to attend a Life & Style Weekly party for Counte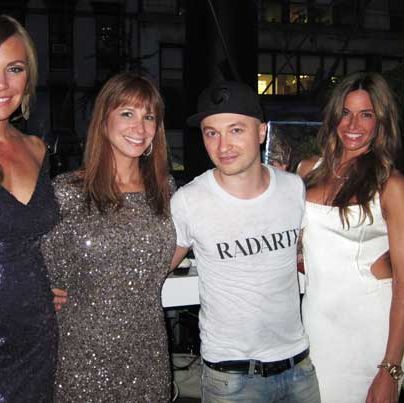 (Image credit: Archive)
Last night I attended a mini New York Housewives reunion. My favorite castmember,Jill Zarin, invited me to attend a Life & Style Weekly party for Countess LuAnn de Lesseps who was debuting her new single and video, "Chic C'est La Vie."
The drama-free celebration was held at Bar Basque in New York City and was attended by the non-blonde cast members: Jill and Bobby Zarin, Kelly Killoren Bensimon, Cindy Barshop and the evening's guest of honor, LuAnn and her boyfriend Jacques Azoulay. For one reason or another Ramona, Alix and Sonja were missing — or maybe they were just left off the guest list.
The party wrapped up with a few shirtless gents with "Chic C'est La Vie" written on their buff bodies, who brought out cupcakes and champagne to help the ladies celebrate. The countess's new single is out on iTunes. Plus, check out the video below — it features her two BFFs, Jill and Kelly, as the girls party it up in Atlantic City.
All of the ladies looked stunning. Luann debuted a new blond-ish do, making her look like a 40's pin-up.