Behind the Scenes of Miley's Cover Shoot
Get an exclusive peek inside the California set, where the former Hannah Montana star was eager to play dress-up.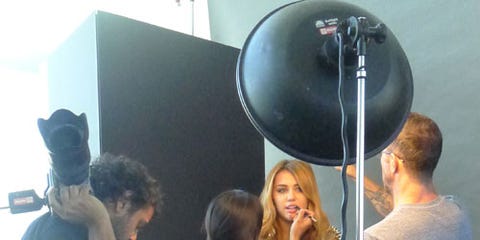 Get an exclusive peek inside the California set, where the former Hannah Montana star was eager to play dress-up.Plus, check out Miley's cover look and shop the clothes from her shoot, and read her cover story!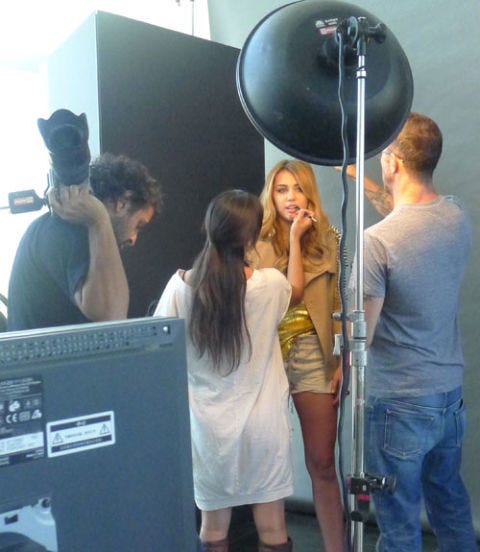 Ready to Roll
Best friend in tow and eager to play dress up, Miley arrived at the Agoura Hills, California, set of our cover shoot clad in skinny black J Brand jeans, studded Zadig & Voltaire boots, and a shredded vintage tee.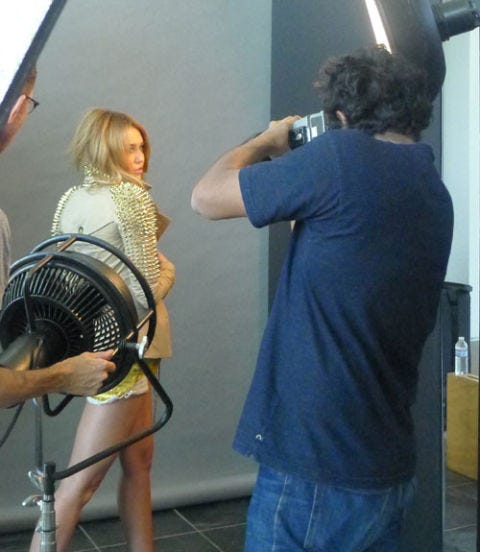 Star-Studded
Despite having posed in more photographs than the pope, the 18-year-old delighted in trying on racks of crystal-embellished looks — including this severely studded Burberry Prorsum jacket — as if it were her first time in front of the camera.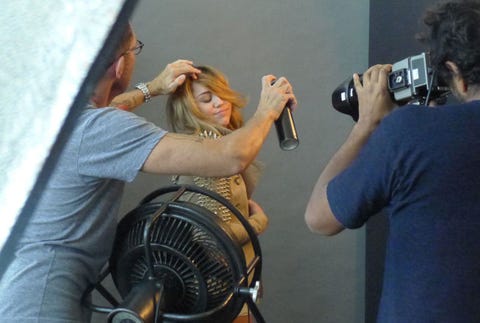 Sprayed Silly
And those perfect tresses? They're styled with John Frieda Frizz-Ease Dream Curls Curl Perfecting Spray.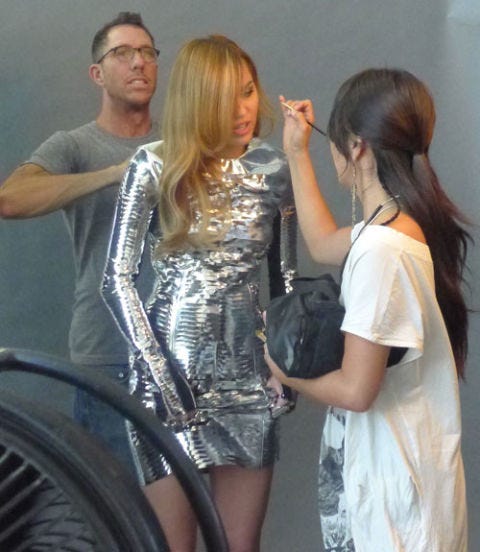 The Silver Lining
Next, Miley geared up for Outfit No. 2 — a nearly $2,000 metallic-chic Gareth Pugh dress, accented with amazing rings from LowLuv by Erin Wasson, Nicky Hilton, and Atelier Swarovski by Prabal Gurung.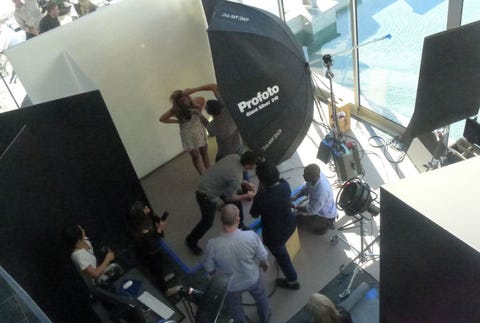 Bird's Eye View
Behind the scenes is always crazed — even at the gorgeous southern Cali set (complete with swimming pool!)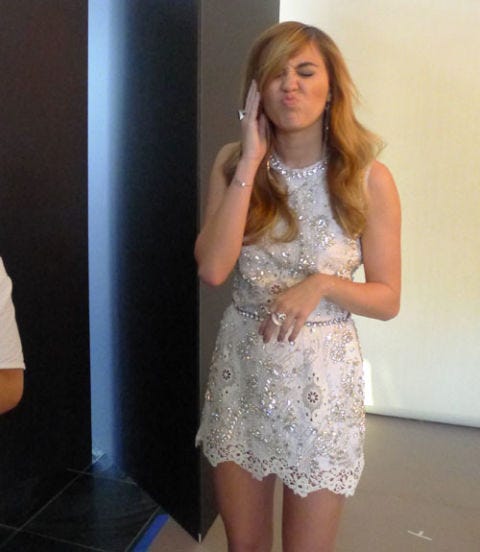 Funny Girl
Legally, the former Disney darling is an adult — but on set? Still as playful and silly as she was as a kid. Case in point: In between shots, she'd mouth "I love you" to her mom, Tish.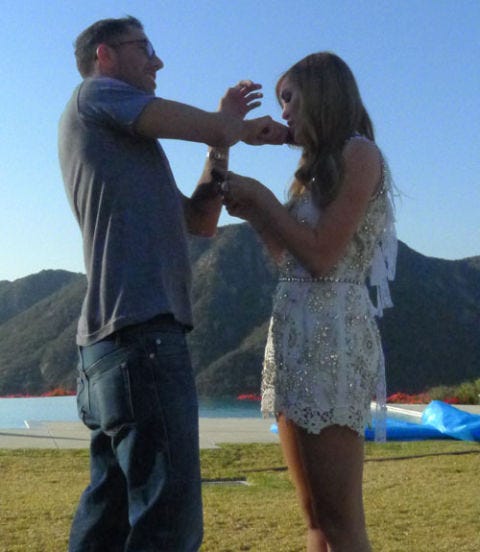 Take it Outside
Miley gets some fresh air — and checks her favorite accessory, her phone, diligently — in a beautifully embellished white Dolce & Gabbana cocktail dress.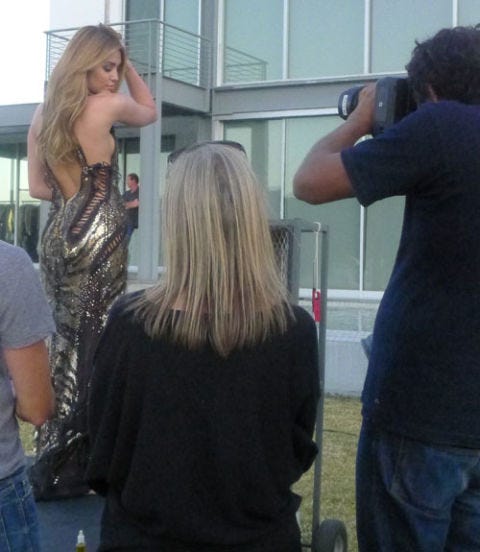 Dressed to Kill
The star loved this daring lace-up Roberto Cavalli gown so much, she came this close to wearing it to the American Music Awards!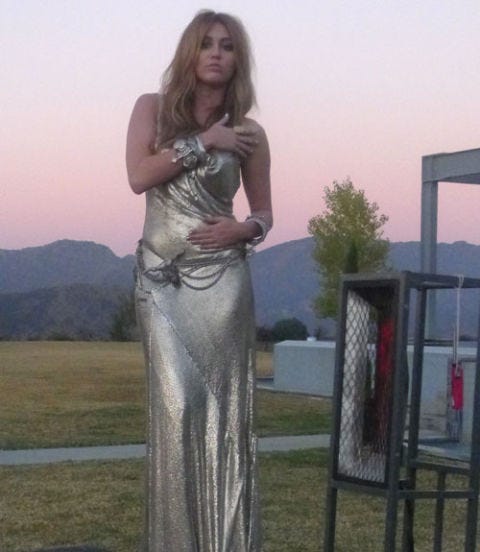 Sultry at Sunset
As the sun went down, Miley looked spectacular in an AF Vandevorst chain-mail frock, topped off with jewels by Gem Kingdom, Haute Hippie, Janis by Janis Savitt, Jen Kao, Carol Marie, and Assad Mounser.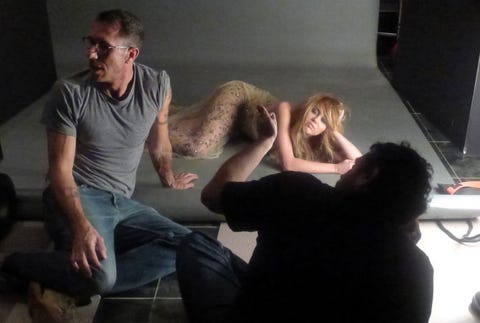 Picture Perfect
Back inside, the Nashville native rocked the shoot long after dark.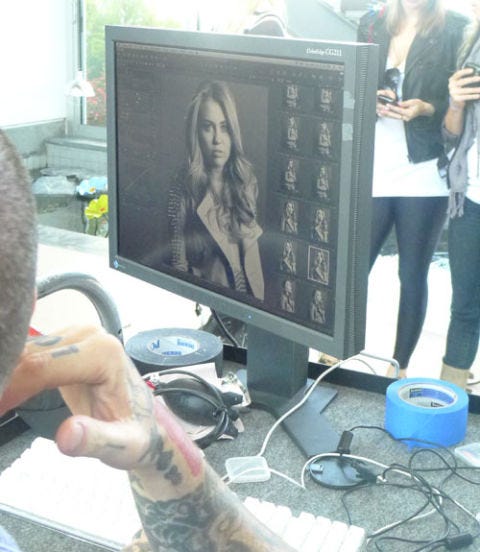 The Perfect Shot
Marie Claire's photo team sifts through hundreds of images of the teen sensation before selecting the perfect few for the print edition — and its four different covers!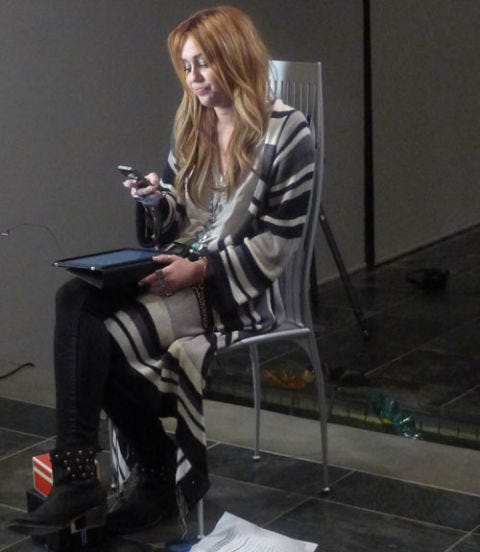 Teen Techie
Back in her studded boots and pashmina, the devoted Mac fan capped off the day by checking in with her iPhone and spiffy new iPad.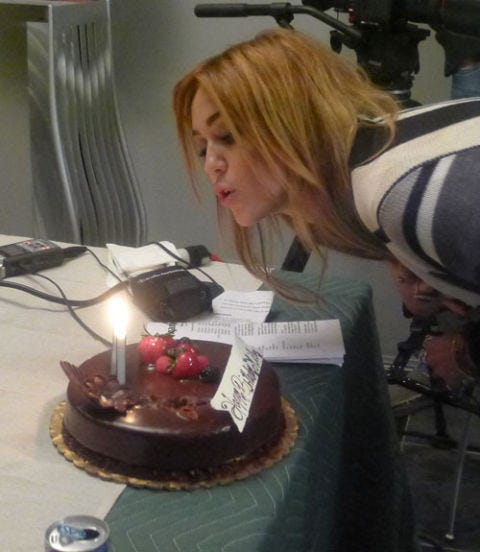 Party in the U.S.A.
Before calling it a night, our cover girl — who gave Marie Claire her first interview as a full-fledged adult — made a belated birthday wish (her real birthday is Nov. 23) over a sinful dark chocolate cake.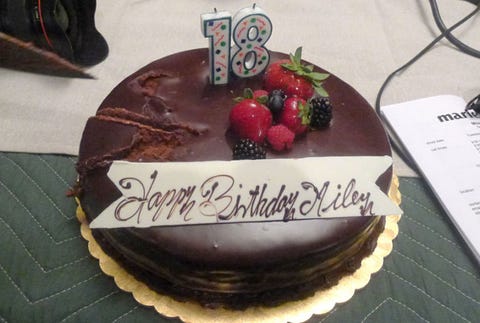 Make a Wish
Happy 18th birthday, Miley!
This content is created and maintained by a third party, and imported onto this page to help users provide their email addresses. You may be able to find more information about this and similar content at piano.io