Bradley and Abbie's Famous On-Screen Romances
Who else steamed up the screen with Bradley and Abbie over the years? Check out their famous movie couplings.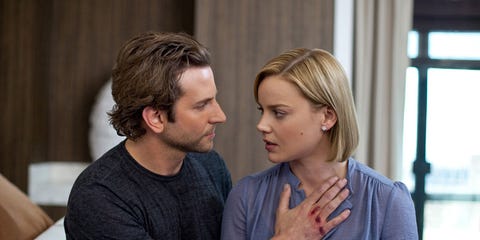 Who else steamed up the screen with Bradley and Abbie over the years? Check out their famous movie couplings.Plus, check out photos from Bradley and Abbie's cover shoot, and read their exclusive interview!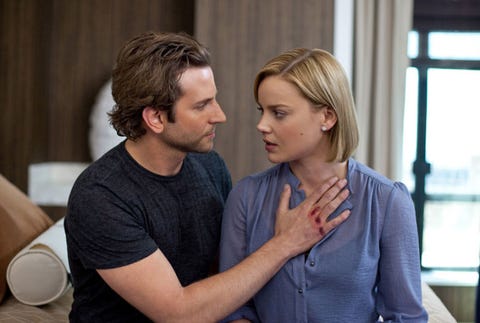 Limitless
It's every girl's dream to have our deadbeat, shampoo-challenged "writer" boyfriend all of a sudden transform into the smartest, most motivated guy around. So what if he has to take a top-secret drug to make it happen? When Cooper pops the pill, he discovers fashion, has a new appreciation for the finer things in life, and, um, speaks Italian. Cornish is one lucky lady.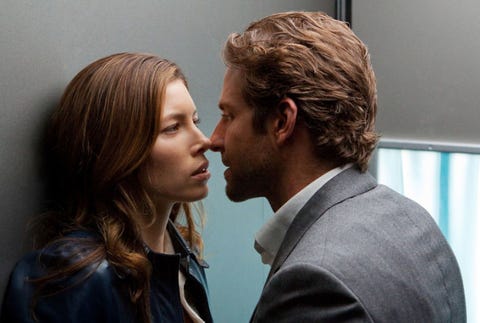 The A-Team
Nothing's more thrilling than the chase, and Jessica Biel and Cooper give each other a good run in this fun action flick. We love how Biel's character was evenly matched with Cooper's cocky Faceman — and their great makeout scene, of course!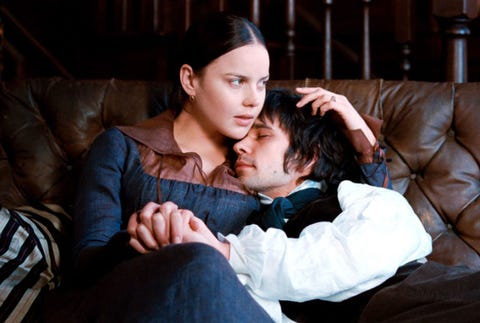 Bright Star
Watching Ben Whishaw charm Cornish in this film about the passionate relationship between John Keats and his lover Fanny Brawne suddenly gave us an interest in Romanticism — the literary kind. And course, the British accents help.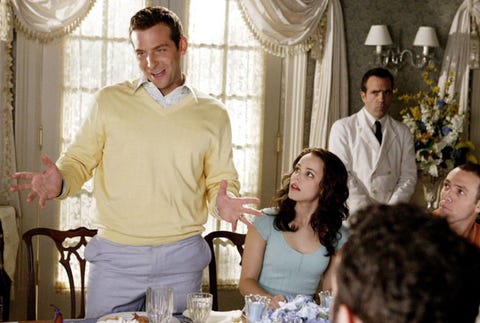 Wedding Crashers
Alright, so douchey Sack Lodge (yes, that's his name) wasn't a great match for Rachel McAdam's Claire Cleary… or pretty much anyone, for that matter. But that doesn't change the fact that Cooper, in his 2005 breakout role, still looked super-hot in a rugby shirt. Even his crazy eyes had us salivating.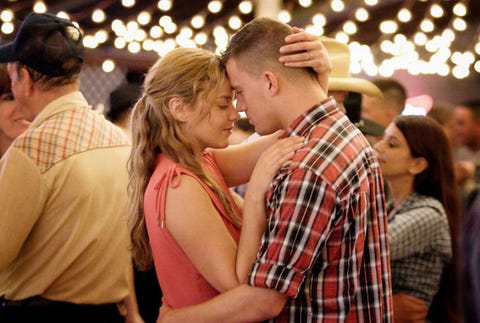 Stop-Loss
Wartime dramas aren't necessarily the most romantic of films. And watching a relationship dissolve after a soldier returns from his tour of duty in Iraq a very changed man isn't the most romantic of plotlines. But! Channing Tatum is super-buff… so you can at least enjoy the man-candy, right?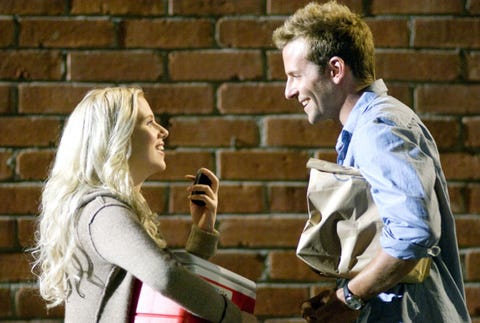 He's Just Not that Into You
Cooper once again plays the dog in this romantic drama, but this time, he's torn between two ladies: the stunning Jennifer Connelly (his wife) and the super-sexy Scarlett Johansson (his not-wife). It's hard to feel bad for a man in such a precarious position, but Cooper does depict the breakdown of a marriage accurately and sensitively — aside from him being a cheater and all.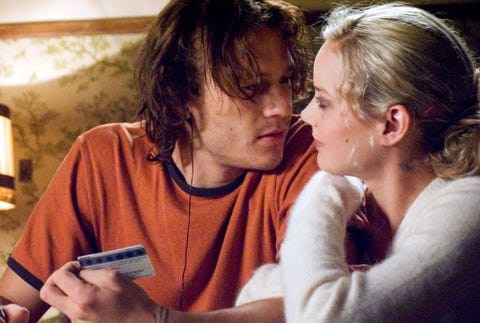 Candy
Don't let the title of this 2006 flick fool you. It's nowhere near sugary sweet. Cornish plays a drug addict who falls in love with another junkie, played by the late Heath Ledger. Watching their passionate, heroin-fueled relationship crash and burn is a bit depressing, but the love scenes are pretty fantastic.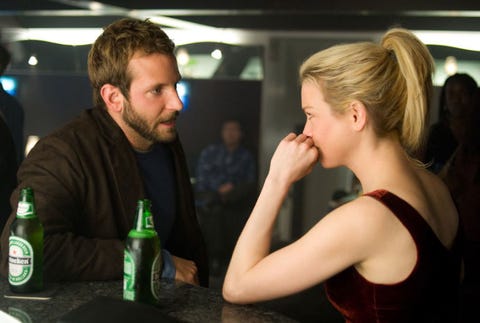 Case 39
True, the trailer alone for this 2009 horror flick is one of the creepiest things we've seen in a long time. But it casts Cooper alongside his one-time real-life leading lady, Renée Zellweger. So, while it's not super-romantic in the context of the film, we're pretty sure sparks were flying off-screen.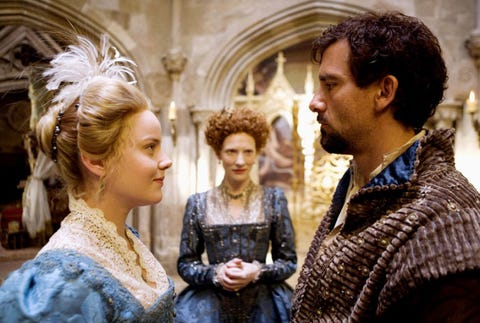 Elizabeth: The Golden Age
In this period piece, Cornish finds herself choosing between her loyalty to the Queen and romance with the hottie the Queen has a thing for, too. Loyalty loses, and Cornish's character winds up arrested for her betrayal. But we're guessing Clive Owen was probably worth it.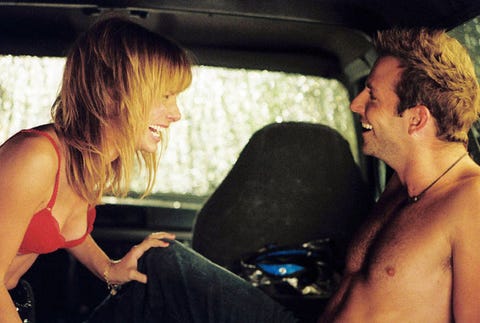 All About Steve
It's hard to imagine Sandra Bullock being desperate, but she plays a girl so obsessed with Cooper's character that she follows him all across the country — even though the feelings aren't mutual. This one wins the award for "cutest stalking." (Fair warning: It also won a few Razzies.)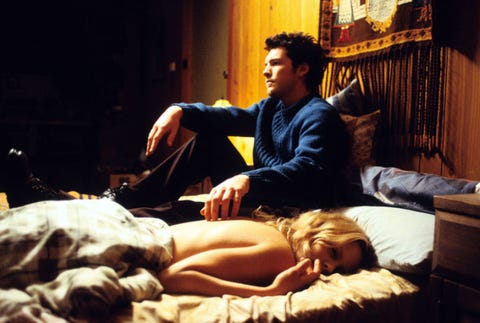 Somersault
In Cornish's breakout role, she winds up falling for a boy — played by Sam Worthington — who is struggling with his sexuality. Whoops. But, really, just look at him! We probably would have made that mistake, too.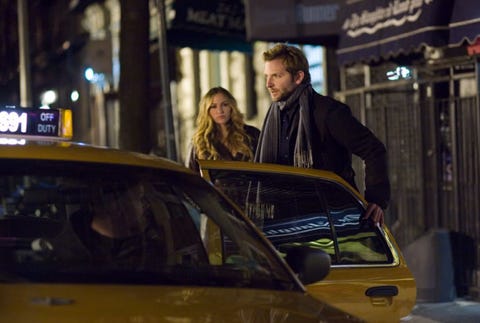 New York, I Love You
The super-awkward aftermath of a one-night stand is front-and-center in this vignette-style film starring Cooper and Drea de Matteo. But the back-seat hookup session makes it all worth it.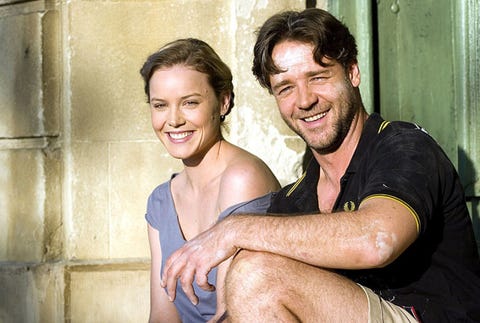 A Good Year
ornish is the queen of playing star-crossed lovers, so it's nice to see her do a light-hearted rom-com now and then. Okay, so she and Russell Crowe aren't technically a couple in this film, but you just know he couldn't help but sneak a peek during that scene where she walks around the house stark naked.
This content is created and maintained by a third party, and imported onto this page to help users provide their email addresses. You may be able to find more information about this and similar content at piano.io