Just 19 Insanely Luxurious Behind-the-Scenes Pictures from 'The Crown'
We want everything in Claire Foy's wardrobe.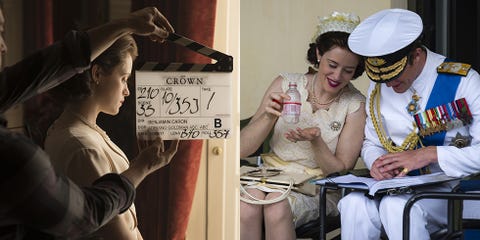 The Crown is returning for Season 2 and maybe the only thing more luxurious than the show itself are the behind-the-scenes pictures that show the opulence of the show next to the drab reality of the real world. Here are 19 pictures from behind-the-scenes of the show that will captivate you.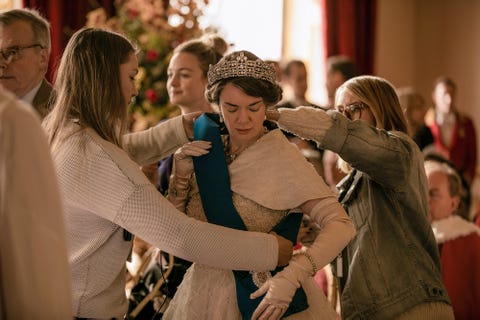 Victoria Hamilton, who plays the Queen Mother, getting the final touches put on her decadent gown.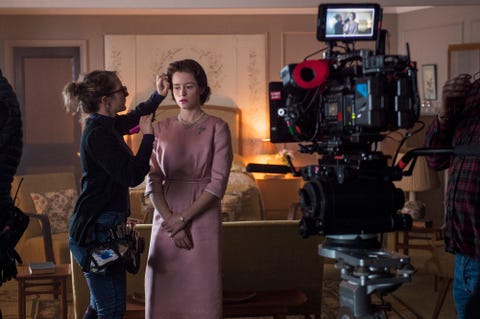 Claire Foy getting touched up before filming a scene as Queen Elizabeth II. Can't decide what's more eye-catching, her gorgeous pink dress, her perfect pearls, or the beautiful set behind her.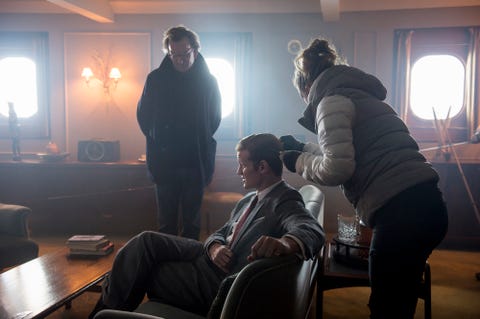 Matt Smith, who plays Prince Philip, chatting with director Philip Martin and looking beyond debonair doing so.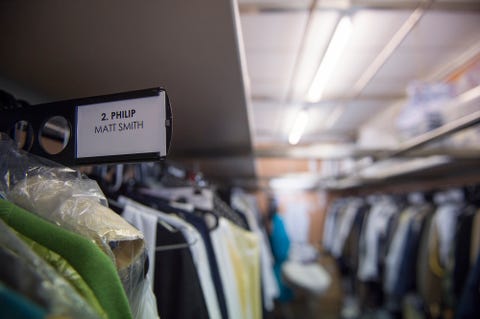 Racks and racks of clothes that will, devastatingly, never live in our closets.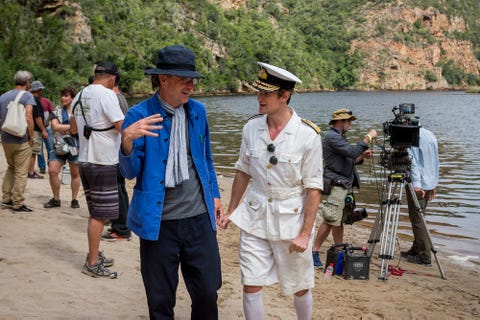 Director Philip Martin and Matt Smith filming on location in South Africa, because The Crown is committed to accuracy.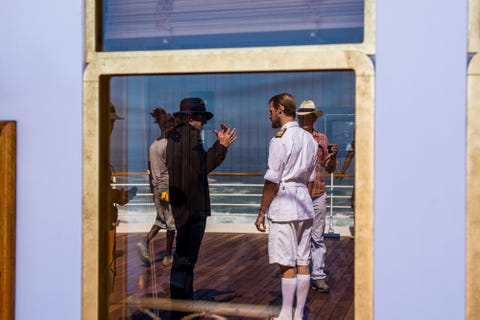 Director Philip Martin and Matt Smith chat on the deck of Britannia, making us all jealous of people who travel by boat.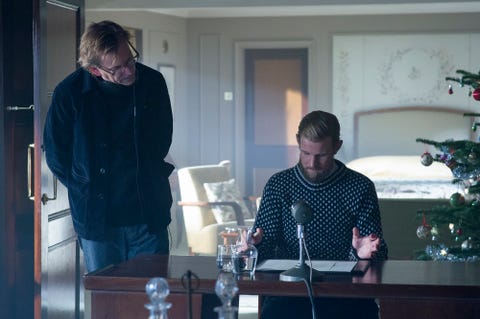 Philip Martin and Matt Smith discussing Philip's Christmas speech. That outfit on Matt Smith though.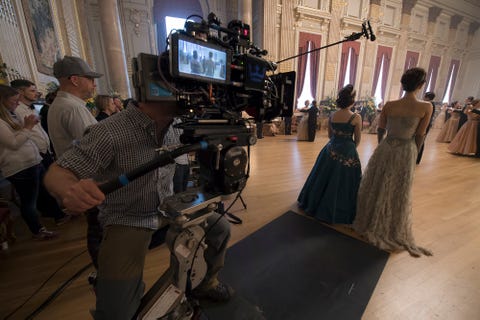 Claire Foy and Vanessa Kirby (Princess Margaret) ready to shoot a scene in a beautiful ballroom, wearing even more beautiful ballgowns.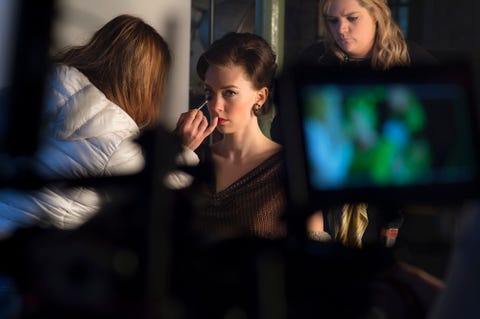 The makeup team doing final checks on Vanessa Kirby, who already looks like a princess, TBH.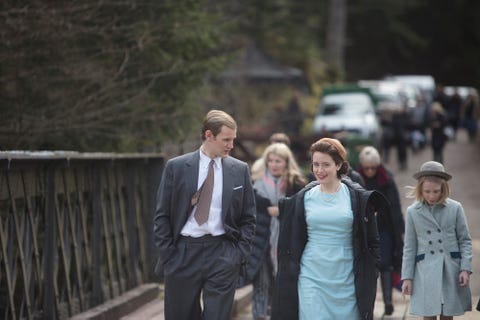 Matt Smith, Claire Foy, and Lyla Barret-Rye arriving for their scene at Balmoral and looking like actual royals, caught on camera by the paparazzi.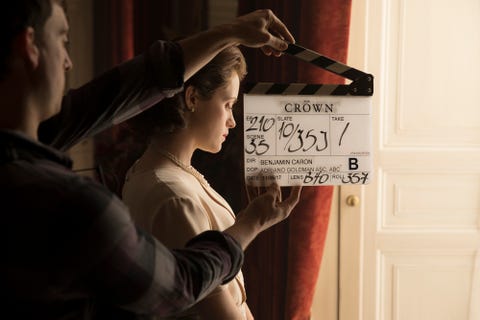 Claire Foy preparing for a scene and looking absolutely regal.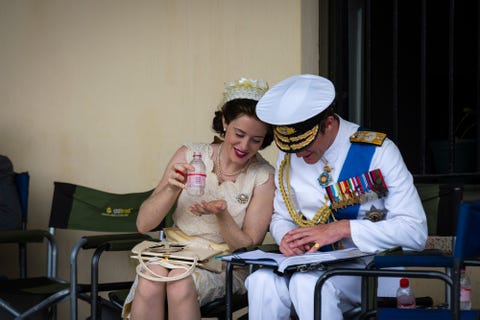 Claire Foy and Matt Smith reading over a script in full costume, with Matt in military uniform and Claire looking like a literal queen.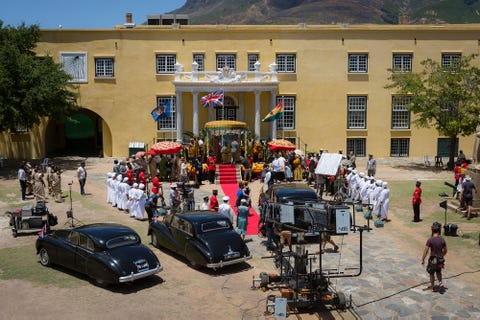 Where did The Crown film this and can we move there?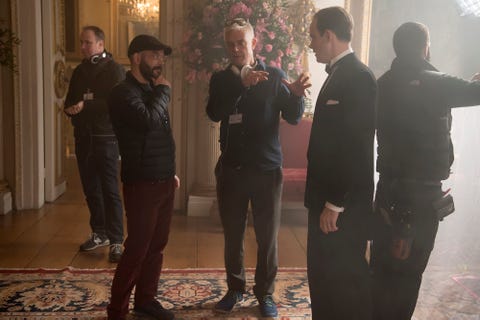 A lot of important TV-making work is clearly going on in this picture, but we can't focus on anything but the luxurious carpet and over-the-top floral display.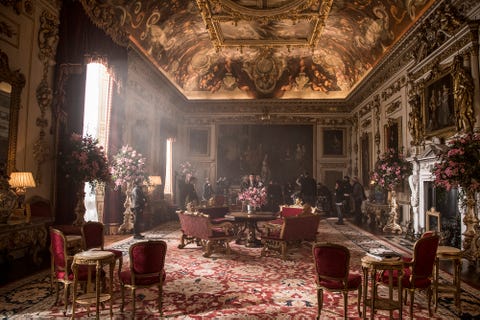 Moving in. Moving into this incredible room right now and never leaving.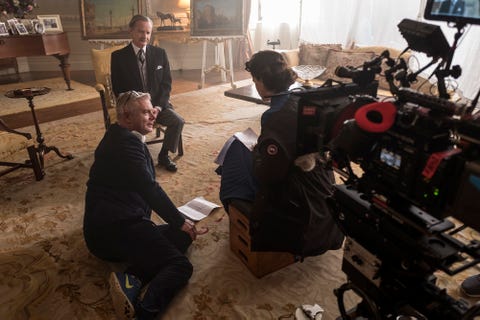 Stephen Daldry discussing a scene with Anton Lesser (Macmillan) and Claire Foy, sprawling on this gorgeous carpeted floor like it's no big deal.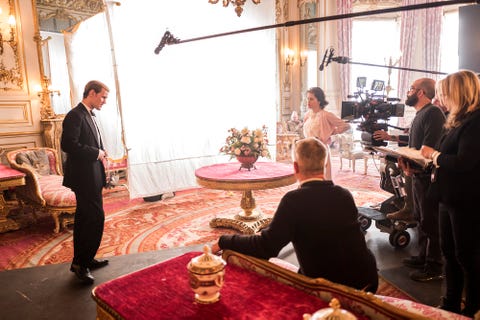 Matt Smith and Claire Foy filming with director Stephen Daldry at Belvoir Castle (Windsor Castle). Yes, that Windsor Castle.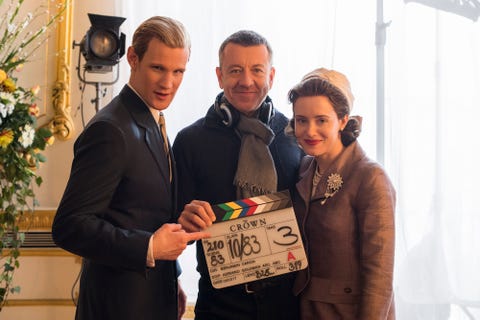 Writer/Creator Peter Morgan with Matt Smith and Claire Foy posing like a happy family in the best clothes ever.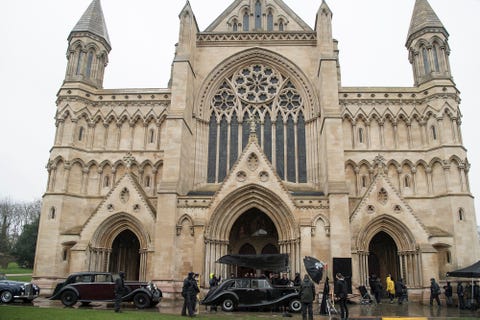 This content is created and maintained by a third party, and imported onto this page to help users provide their email addresses. You may be able to find more information about this and similar content at piano.io