Meghan Markle's 9 Sexiest On-Screen Moments
Like the time with the oral sex.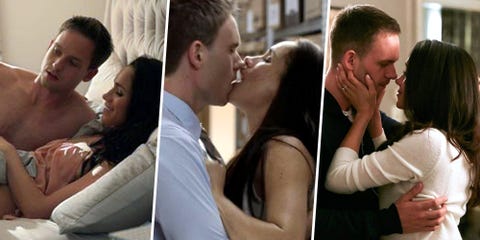 Soon, Meghan Markle will be HRH status—but before she was having tea with the Queen and frolicking gleefully with a bunch of corgis, she was an actress. Meghan Markle's resume is full of bit parts in random TV shows, Hallmark movies, and—of course—a leading role in Suits. And because sex is normal and showing it on screen is also normal, she inevitably had to do several love scenes. Which brings us to the steamiest, sexiest, and most "how has the Queen not deleted this from the internet"-inspiring moments from Meghan Markle's career.
This content is created and maintained by a third party, and imported onto this page to help users provide their email addresses. You may be able to find more information about this and similar content at piano.io