The Most Awkward Moments from the 2018 Oscars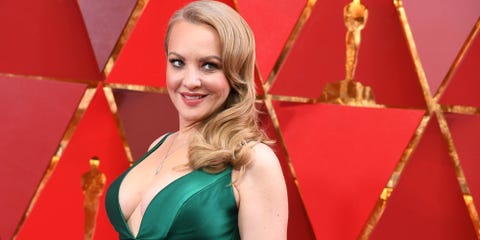 Gathering all of Hollywood's biggest stars in one room is bound to bring out some uncomfortable moments. Think: That time they announced the wrong winner for "Best Picture" at last year's Oscars. Bookmark this page to see every awkward thing that happened during the 2018 Academy Awards, updated as they happen.
When Jimmy Kimmel said Guillermo del Toro was everyone's heart.
When Jimmy Kimmel's 9-year-old self came on stage.
When Ansel Elgort and Eiza González presented an Oscar.
When Dave Karger took a selfie, but it was the camera man.
When Mary J. Blige couldn't remember the name of Ryan Seacrest's show.
When E! talked about Casey Affleck not presenting "Best Actor."
When Giuliana Rancic dropped food down her dress.
When Wendi McLendon-Covey was "Zoolandering it."
When Giuliana called Doug Jones "the sexiest fish alive."
This content is created and maintained by a third party, and imported onto this page to help users provide their email addresses. You may be able to find more information about this and similar content at piano.io