The Style Evolution of How I Met Your Mother's Robin Scherbatsky
She's gone from sparkles to sophisticated.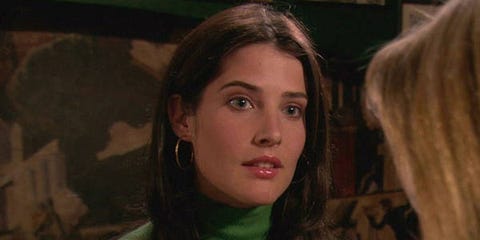 Over the course of nine seasons, How I Met Your Mother's Robin Scherbatsky (a.k.a. Cobie Smulders) has reinvented herself many times over. Here, we're looking back on how how her wardrobe has evolved, from sparkly Canadian pop star to blithely chic New Yorker.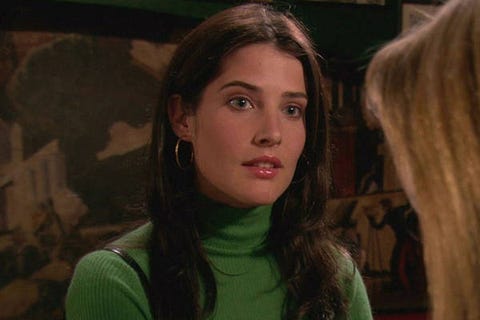 Season 1, Episode 1
She meets the gang wearing a green sweater and silver hoops.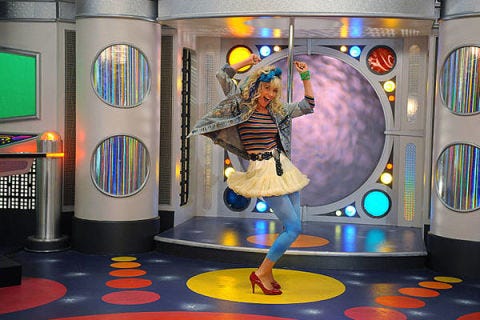 Season 6, Episode 9
Once upon a time she was Canadian pop star Robin Sparkles, who had an affinity for denim jackets, mini-skirts, colorful tights, oversized hair bows, jelly bracelets, and going to the mall.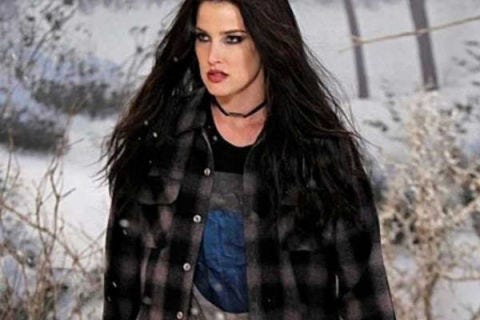 Season 8, Episode 15
Following her first brush with heartbreak, she becomes Robin Daggers. She embraced gothic teenage angst with flannels, chokers, and a Lorde-esque pout.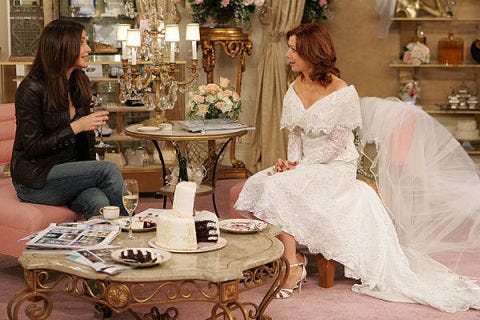 Season 1, Episode 16
She goes wedding dress shopping with Lily in a black blazer and jeans.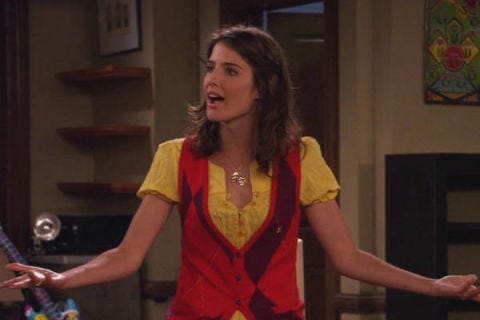 Season 4, Episode 4
Here, she practically becomes the bane of Barney Stinson's existence in a red sweater vest paired with a yellow button-up.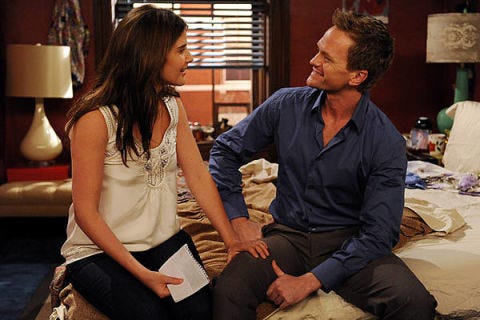 Season 5, Episode 1
While taking her first stab at a relationship with Barney, she wears denim with a tank top.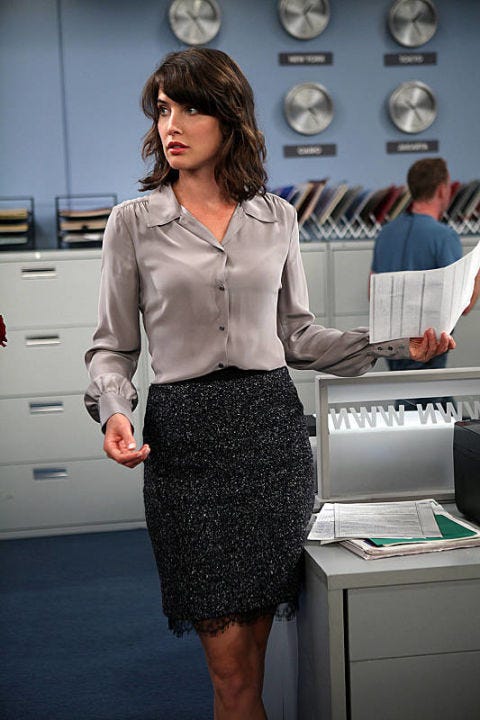 Season 7, Episode 4
Did Robin start going to Barney Stinson's tailor (Tim Gunn)? She looks immaculate in a grey silk blouse and scalloped pencil skirt.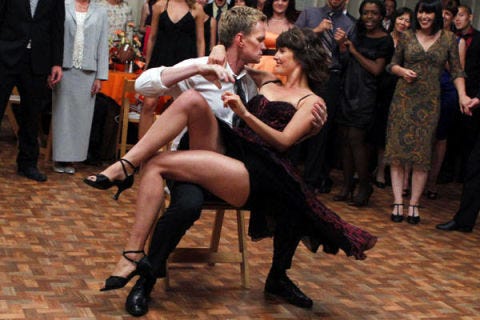 Season 7, Episode 1
She wears a leopard print Dolce & Gabbana bustier dress while getting down with Barney to "Groove Is in the Heart" by Deee-Lite.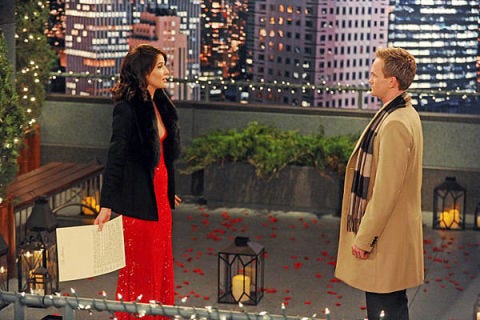 Season 8, Episode 12
Robin wears an elegant black fur coat and slinky red gown while Barney proposes.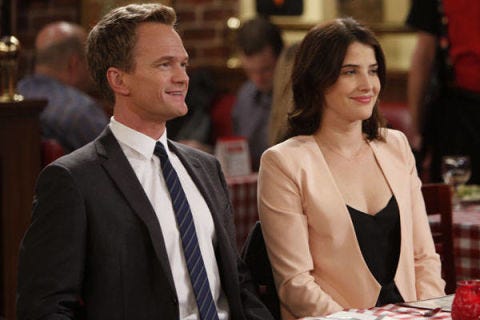 Season 8, Episode 13
She wears a peach cropped blazer by Mason by Michelle Mason that complements her alabaster complexion.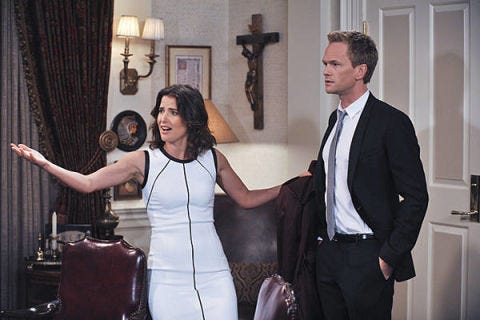 Season 9, Episode 4
She hits her style stride in this white leather trim dress by Yigal Azrouel.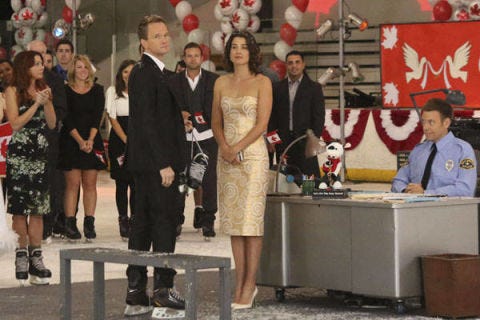 Season 9, Episode 12
She accentuates her physique in a form-fitting strapless dress by L'Wren Scott.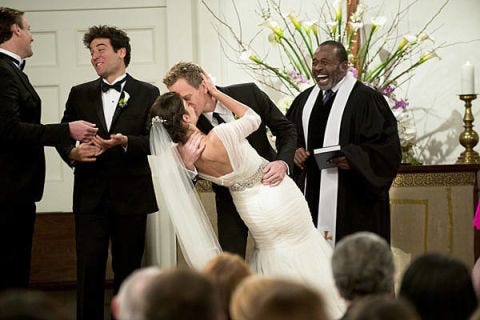 Season 9, Episode 22
She's a breathtakingly beautiful bride in the Monique Lhuillier's 'Addie' wedding dress.
This content is created and maintained by a third party, and imported onto this page to help users provide their email addresses. You may be able to find more information about this and similar content at piano.io