Look Inside the Marie Claire Change Makers Party in Los Angeles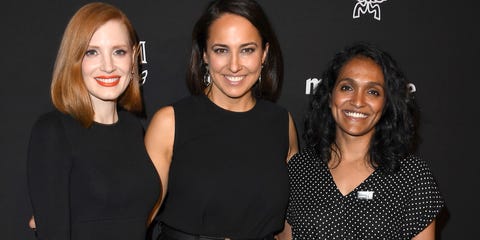 Last night, some of the biggest stars and most outspoken activists gathered in Los Angeles as Marie Claire and MCM honored Hollywood's biggest change makers—the people who push movements like Time's Up forward. Attendees talked about what being a change maker means to them and the ways Hollywood still needs to evolve in 2019. Ahead, a peek inside the intimate cocktail party and the 2019's change makers' vision for the future.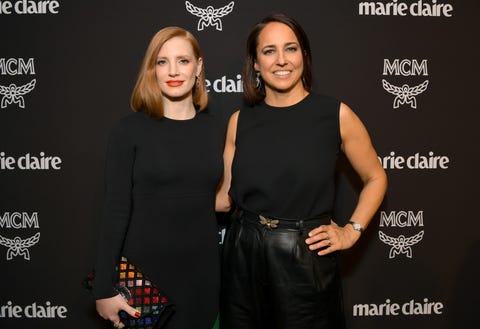 Change Maker honoree Jessica Chastain and Marie Claire editor-in-chief Anne Fulenwider on the Change Makers red carpet.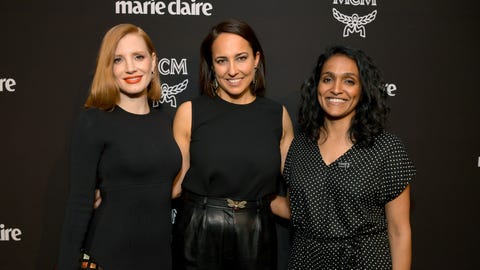 Jessica Chastain, Anne Fulenwider, and Time's Up Executive Director Nithya Raman.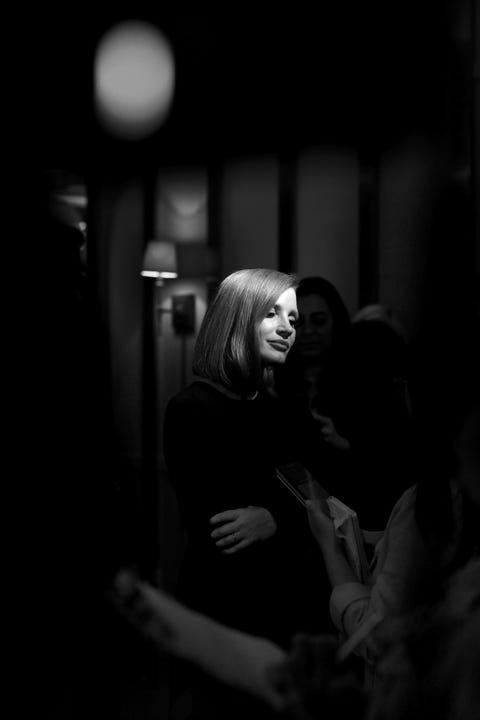 "I'm really inspired to be here," Chastain told MarieClaire.com on her way into the event. "I'm really excited to see who's going to be on the cover next year, who's going to be at the event. I'm so moved that Marie Claire decided to publish this portfolio of social activists—these women who are working every day to promote inclusivity and diversity and use their platform to help others. I'm so honored to be here."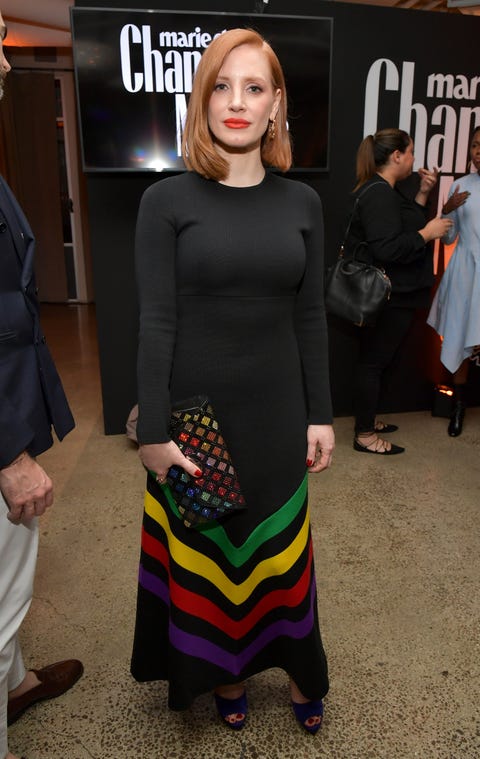 "Now [fighting for pay equality is] actually coming back in the opposite effect because I've had actors who didn't have a quote as high as I had and they've contacted my lawyer and say, 'Since Jessica believes in pay equality, can we get paid the same? We have the same amount of work,'" Chastain told MarieClaire.com of the impact of her public fight for pay equality. "And I've actually responded, 'Absolutely.' For me, I don't mind if it means I'm getting paid less. I truly believe if you do the same amount of work, you should get paid equally."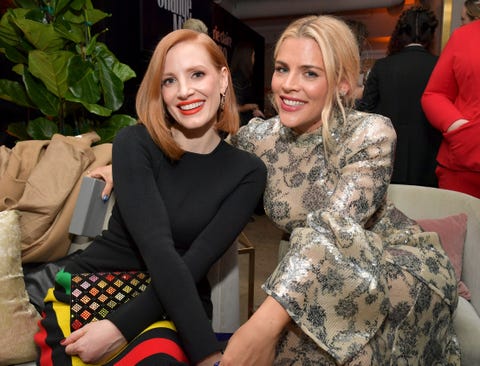 "What I would love to see change in 2019 is for women to continue to talk to each other and maybe discuss issues that in the past have felt taboo," Chastain, seen here with Busy Philipps, told us at the Change Makers event in Los Angeles. "Discuss their salaries. Discuss their coworkers. Maybe discuss a history of abuse or unfair work conditions that they've experienced. Because the one thing that we've really discovered is that the more that we come together and share these stories, the more we can lean on each other and move forward to change the society for everyone."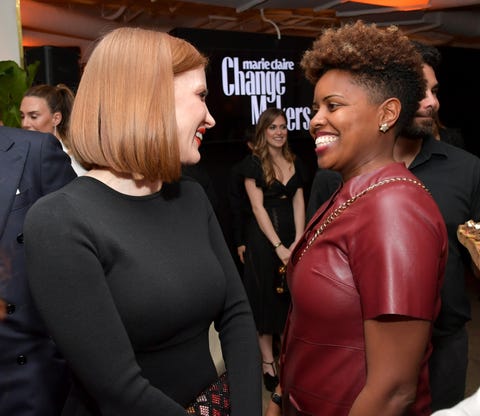 "I don't necessarily see myself as a change maker," Chastain, chatting here with another attendee, said. "But it means a lot to me to be here in this group of women and to be on this cover with Ava [DuVernay] and Constance [Wu] and to be working alongside Time's Up, which is working so hard to change our society for the betterment of women."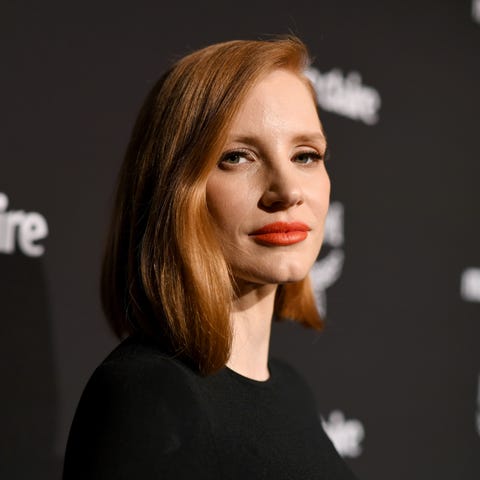 "This started with that beautiful letter that the farmworkers wrote to the actresses and our response to them, and it really is women of all industries linking arms and supporting each other," Chastain said of the evolution of the Time's Up movement. "I think the more we talk and the more we share our stories, the stronger we are."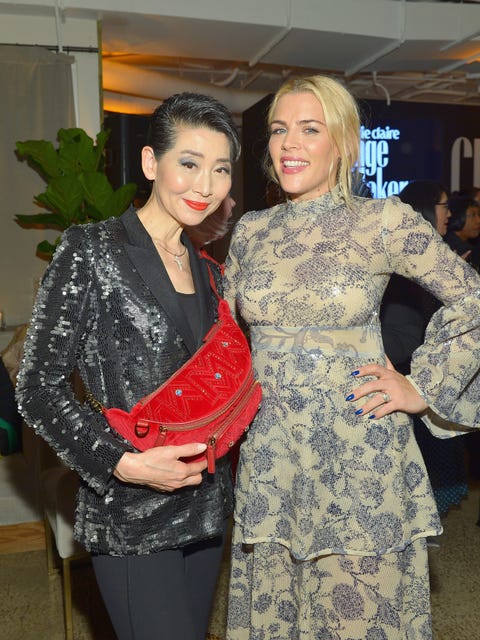 "I think it's an ongoing conversation and I think that we all are aware and we can see the dramatic impact that diversity has when it is represented in our art," Busy Philipps, posing with MCM chief visionary Kim Sung-joo, told MarieClaire.com at the event. "Culturally, we look to the art to reflect our society back to us and figure things out and answer the big questions. So obviously it makes sense that that should be a true reflection of the world we're living in. So that's why I think change makers are so important."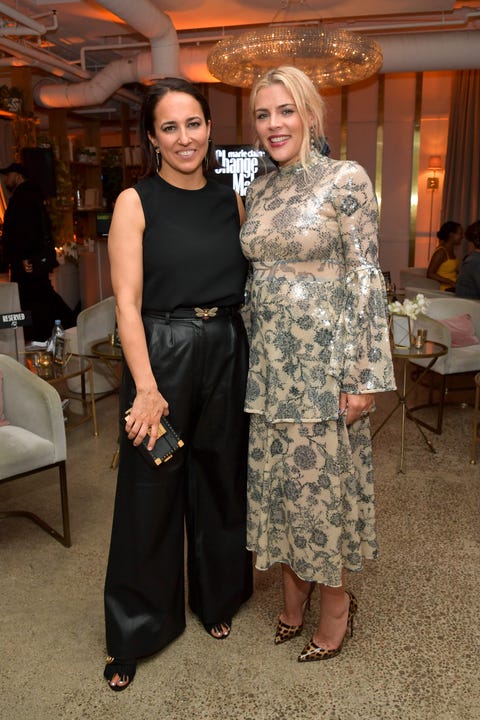 "I think we're going in a really incredible direction in terms of representation and I feel like the movie studios are really getting the gist of it," said Phillips, seen here with Anne Fulenwider. "I think more women and more humans of color behind the camera and in positions of power in studios and networks are going to be instrumental in green-lighting these projects."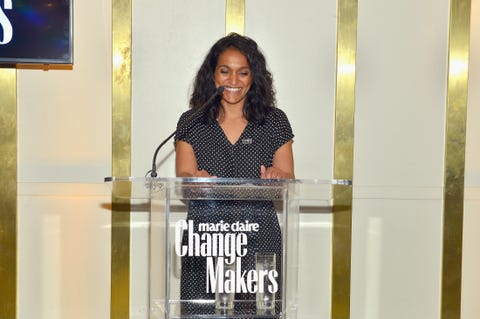 "This year, I'm really excited to see a doubling of the numbers of women across the entertainment industry, starting with directors," Nithya Raman told us at the event. "Everywhere on sets, everywhere in companies, everywhere in positions of leadership."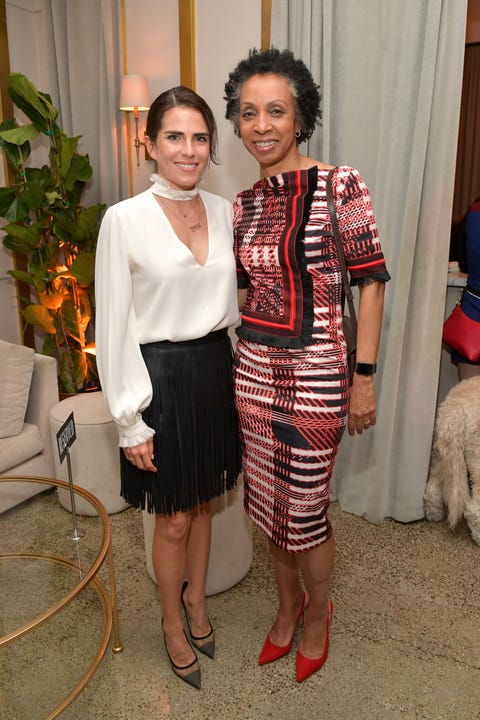 "I feel like history is made on the shoulders of change makers and people who didn't play it safe and who always tried to better the human experience in some way and it was serving others, not themselves," actress Karla Souza, pictured here (left) with Nina Shaw, told us at the Change Makers event in Los Angeles. "So, for me to be invited into this edition of change makers is very humbling and also motivating to keep being part of that history of people who impact society in that way."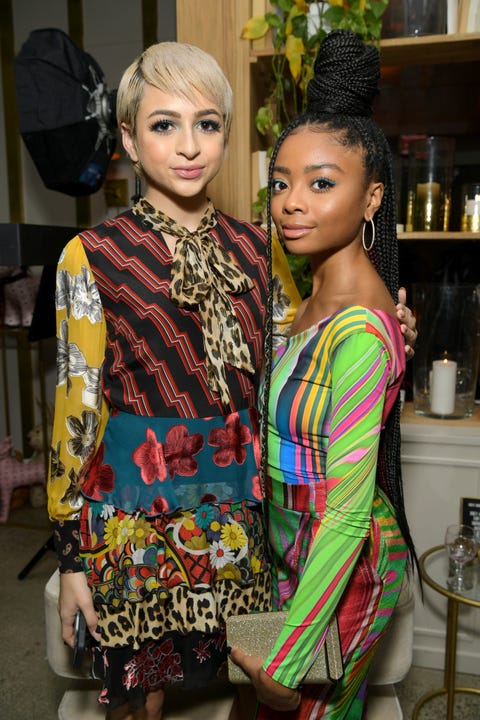 Josie Jay Totah and Skai Jackson at the Change Maker event in Los Angeles.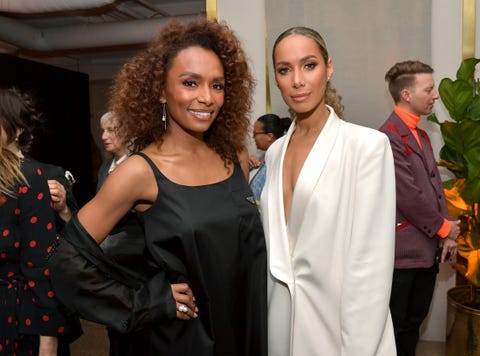 Janet Mock and Leona Lewis.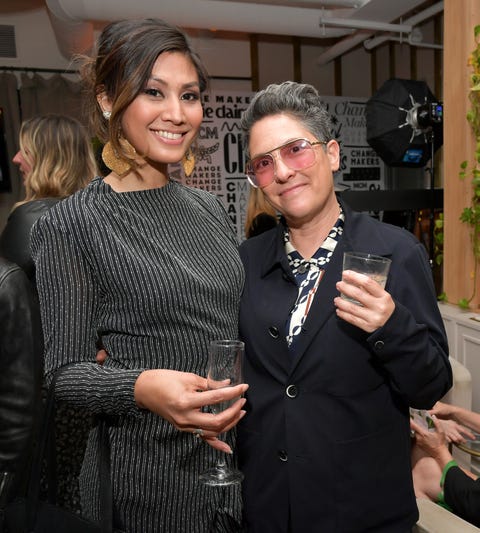 Rain Valdez and Jill Soloway.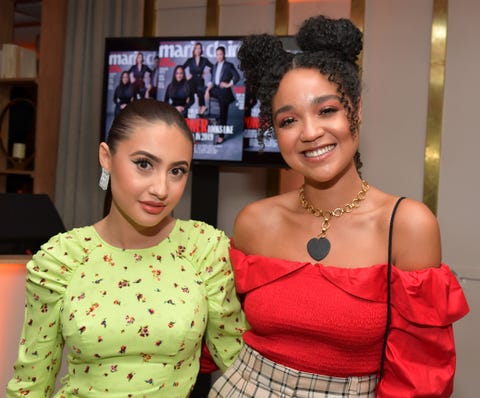 Francia Raisa and Aisha Dee.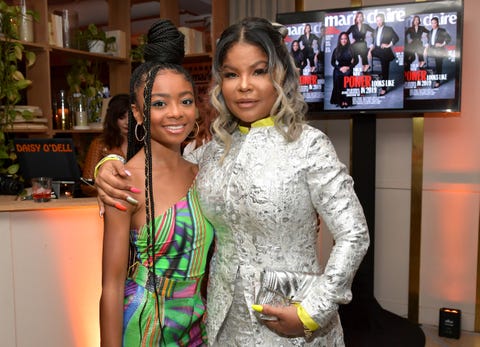 Skai Jackson and MCM global creative partner Misa Hylton Brim.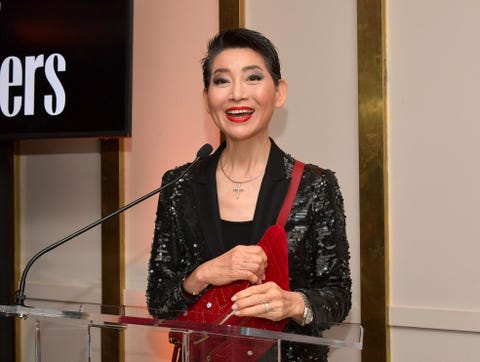 MCM chief visionary officer Kim Sung-joo.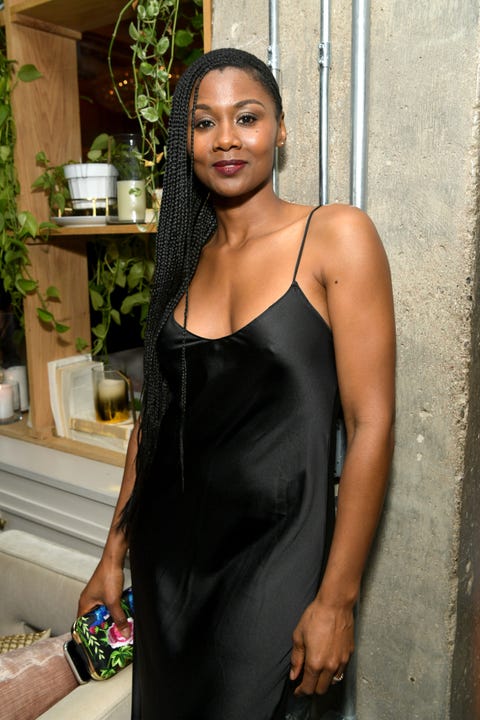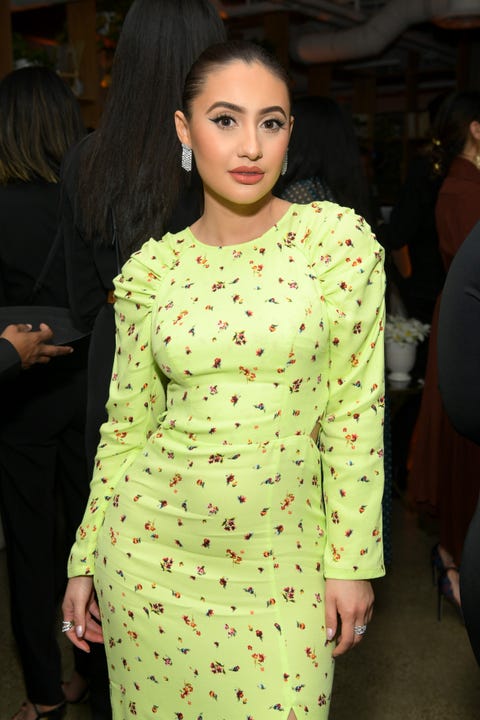 Francia Raisa at the Change Maker event in Los Angeles.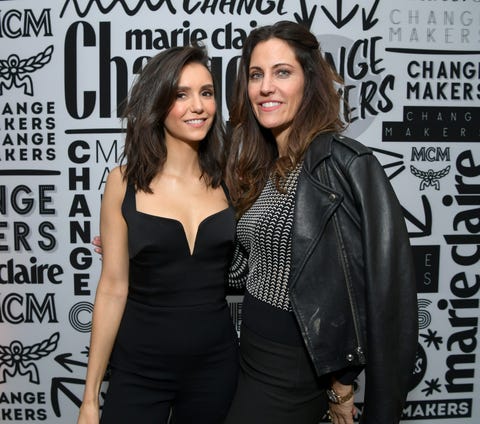 Nina Dobrev and Tracy Brennan.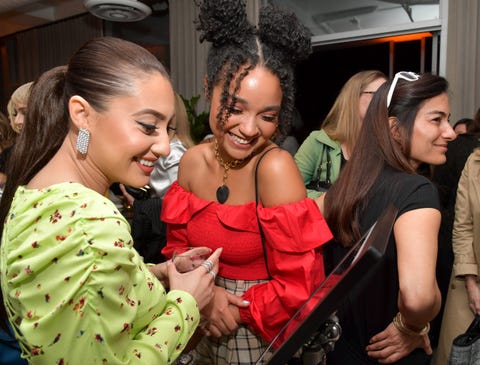 Francia Raisa and Aisha Dee.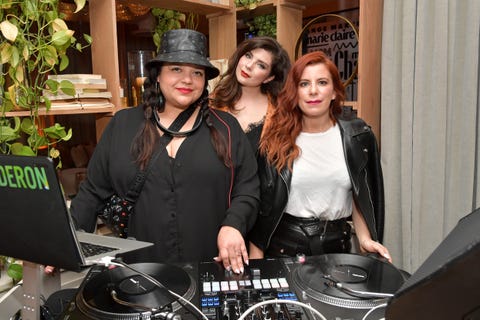 DJs Ana Calderon, Daisy O'Dell, and Michelle Pesce.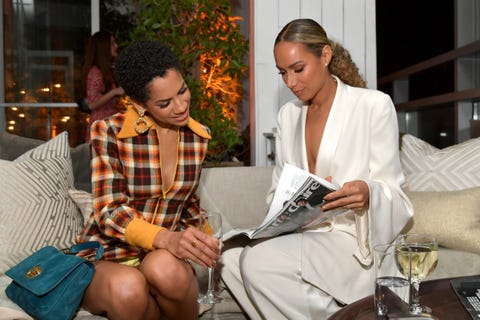 Dominique Tipper and Leona Lewis.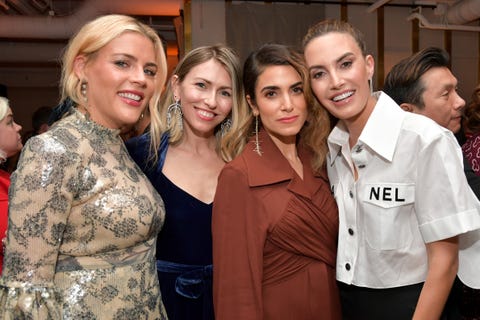 Busy Philipps and a fellow Change Makers party guest are seen with Nikki Reed and Elizabeth Chambers.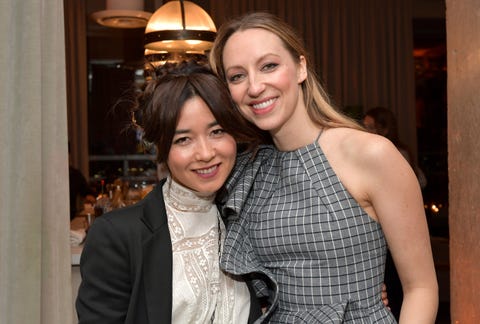 Maya Erskine and Anna Konkle of PEN15.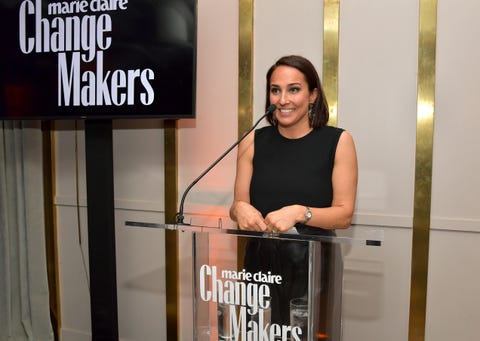 Marie Claire editor-in-chief Anne Fulenwider addressing the audience at the Change Maker event in Los Angeles.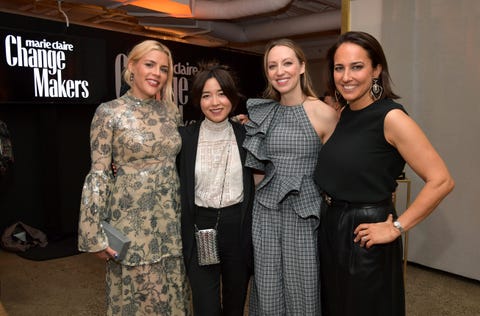 Busy Philipps, Maya Erskine, Anna Konkle, and Anne Fulenwider.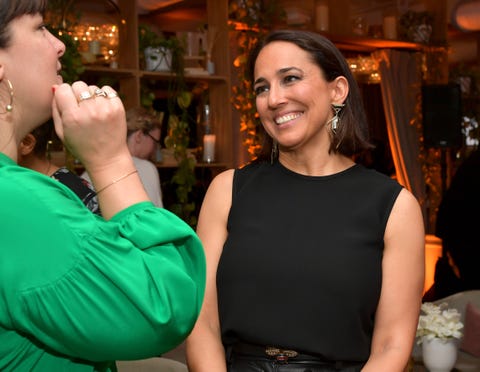 Marie Claire editor-in-chief Anne Fulenwider.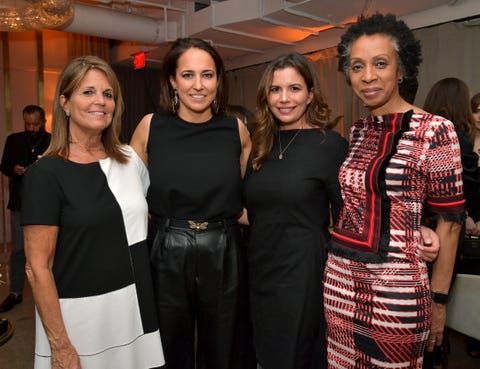 Sara Fischer, Anne Fulenwider, Keleigh Thomas Morgan, and Nina Shaw.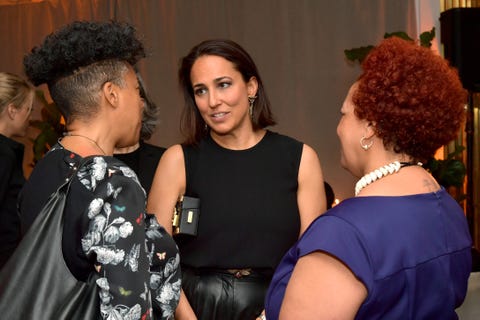 Anne Fulenwider speaking to guests at the Change Makers event in Los Angeles.
This content is created and maintained by a third party, and imported onto this page to help users provide their email addresses. You may be able to find more information about this and similar content at piano.io