Here's What 57 Celebrities Wore to Their First-Ever Emmy Red Carpets
The early 2000s were a very different time.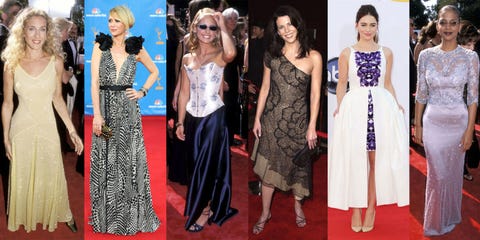 The 68th Primetime Emmy Awards are this Sunday, so we're looking back at what our favorite stars wore their very first time out. Prepare for some funny, impressive, oh-that's-so-her stuff.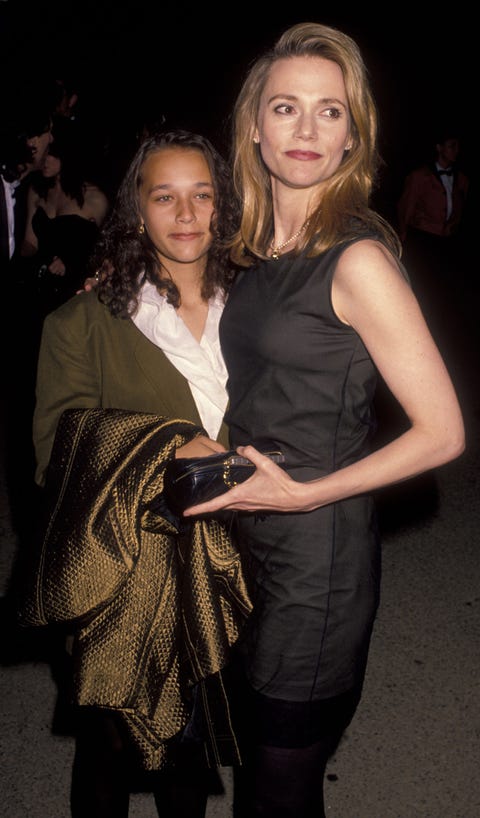 Rashida Jones
Jones attended the Emmy Awards for the first time in 1990 when she was just 24, with her mom, Peggy Lipton. She wore an oversized brown suit and a criss-crossed white blouse...which it's fair to say we'll never see the likes of on a red carpet again.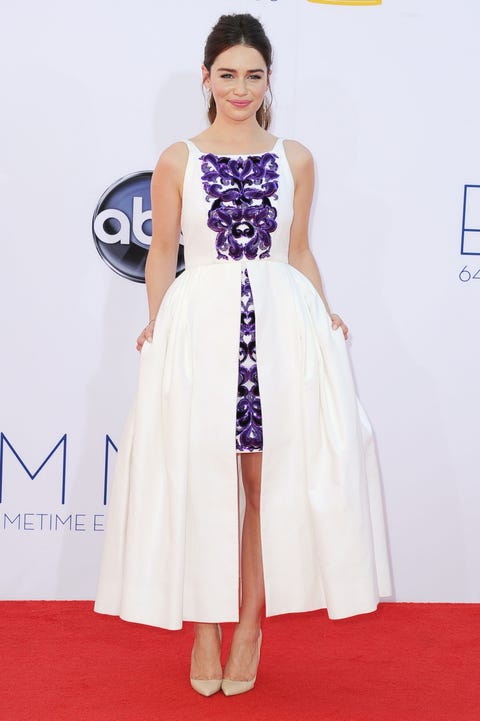 Emilia Clarke
Clarke (AKA Khaleesi) walked the Emmy Awards red carpet in this purple and white dress in 2012.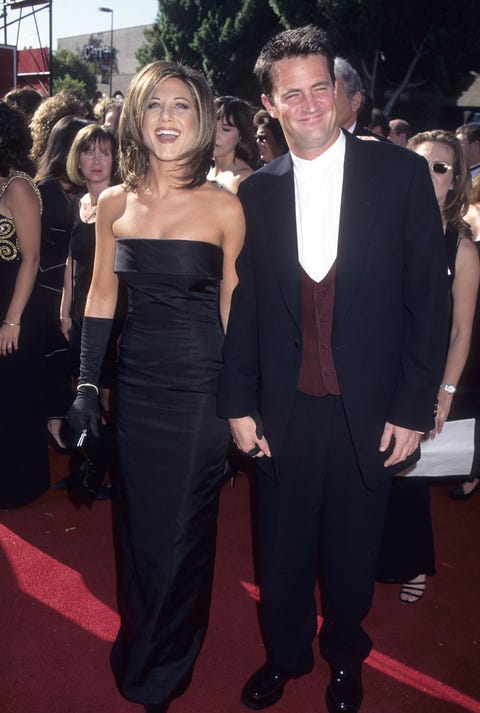 Jennifer Aniston
Jennifer Aniston wore a classic black dress when she walked the Emmys red carpet with her Friends costar, Matthew Perry, in 1995.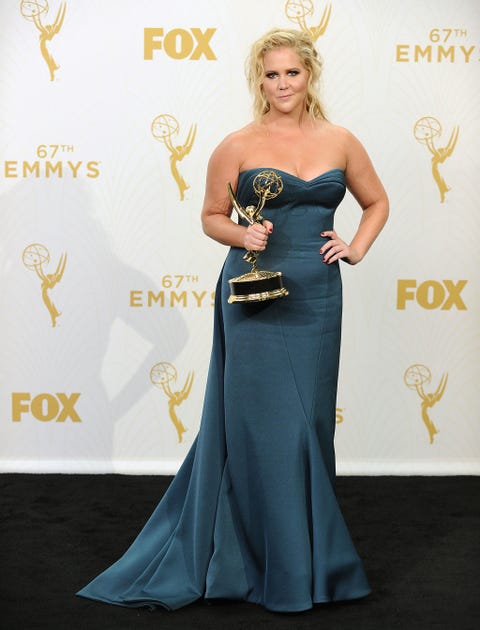 Amy Schumer
Schumer wore this dark teal dress when she won an Emmy in 2015 for Outstanding Variety Sketch Series for Inside Amy Schumer.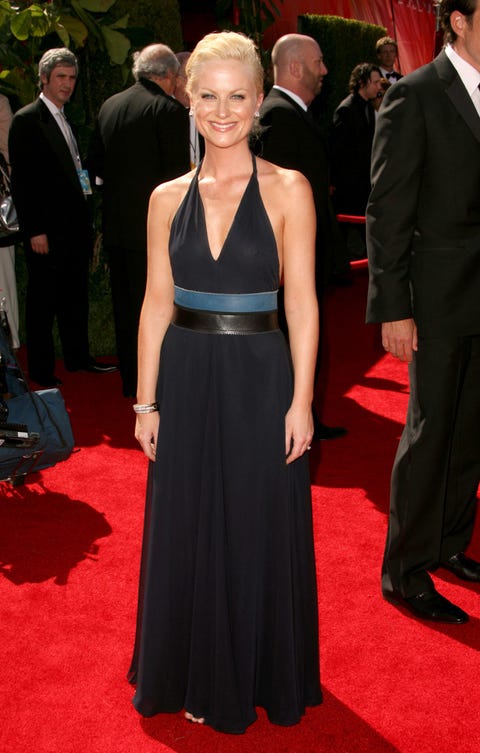 Amy Poehler
Poehler looked very 2006 at her first Emmys red carpet.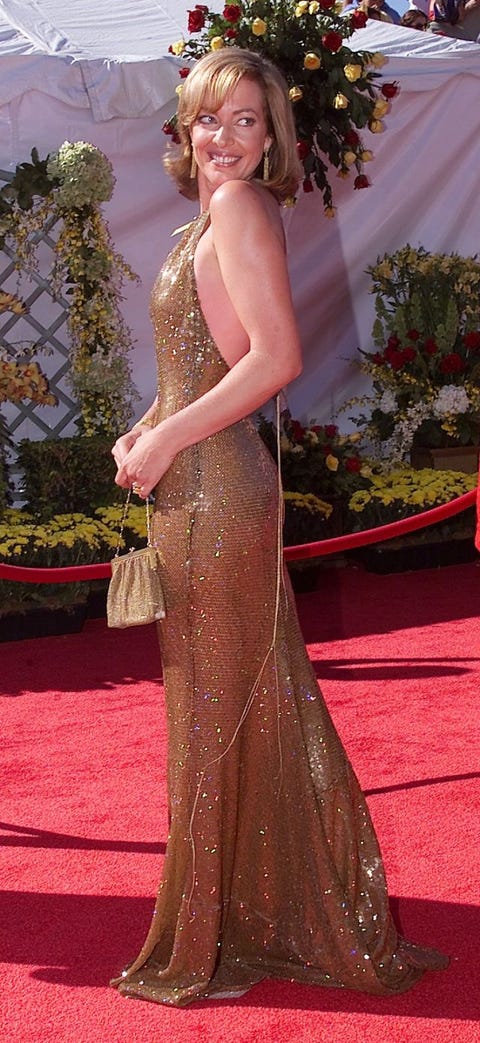 Allison Janney
Janney wore a knockout gold dress when she won the Emmy for Outstanding Supporting Actress in a Drama Series for her role on The West Wing in 2000.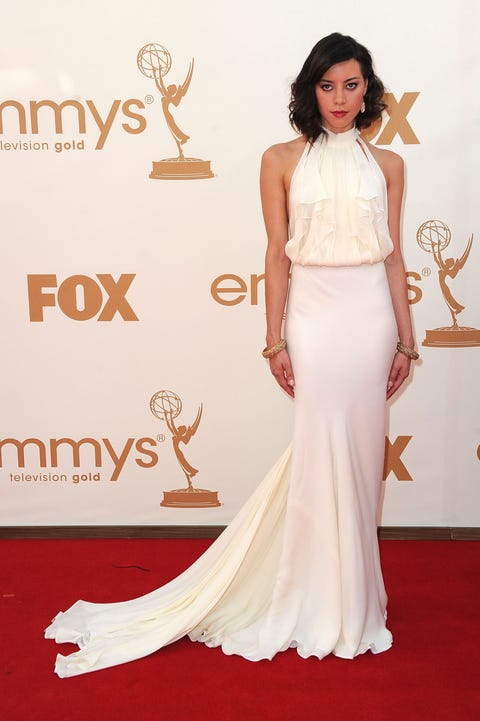 Aubrey Plaza
Plaza walked the Emmy red carpet in a beautiful white gown in 2011.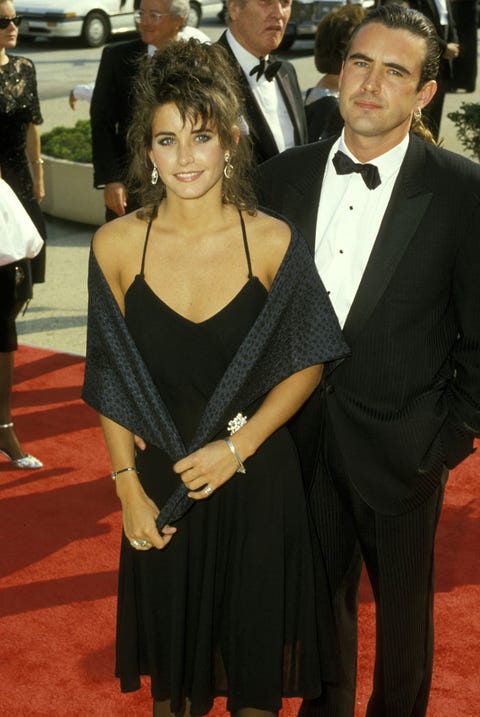 Courteney Cox
Cox walked the Emmy red carpet with her then-boyfriend Paul Brown (and a shawl) in 1987.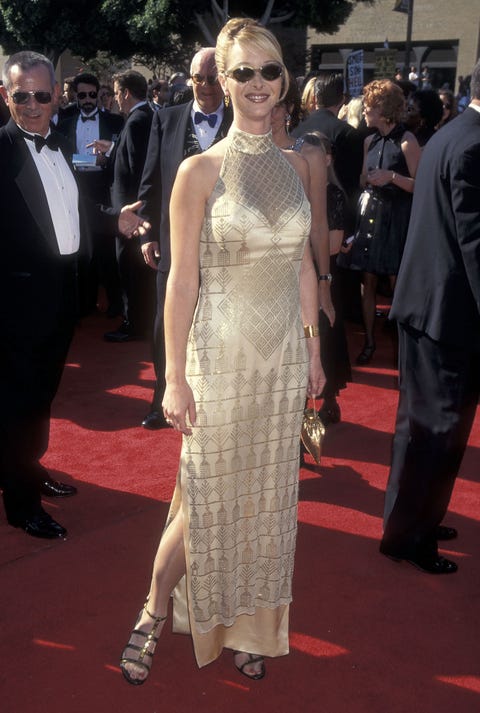 Lisa Kudrow
Kudrow wore shades and a gold dress to the Emmy Awards in 1995.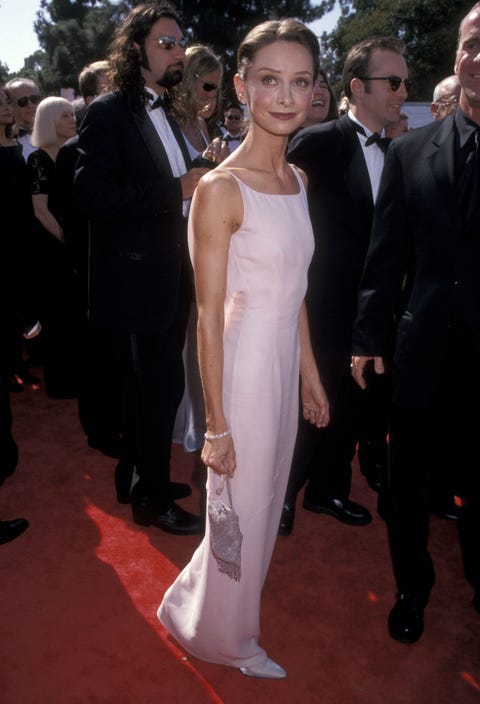 Calista Flockhart
Flockhart was pretty in pink on the Emmy carpet in 1998.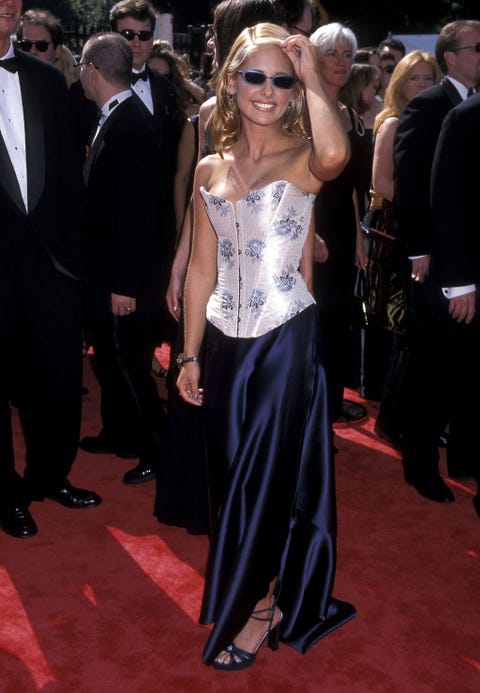 Sarah Michelle Gellar
Buffy herself was the epitome of cool at the Emmy Awards in 1998. Also: shades, man.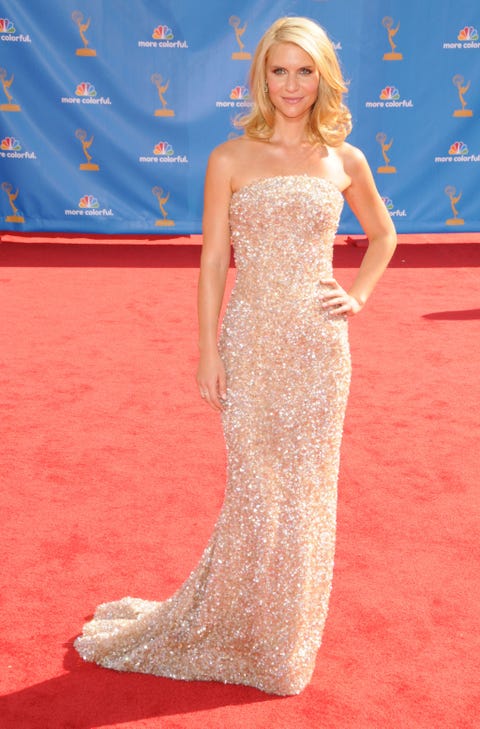 Claire Danes
Danes absolutely glistened at the 2010 Emmy Awards.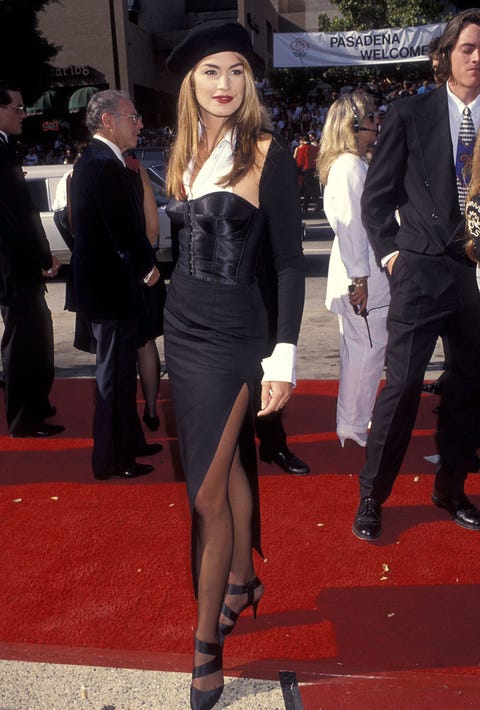 Cindy Crawford
Crawford attended the Emmy Awards with Jason Priestley in 1992, when hats and bustiers were all the rage.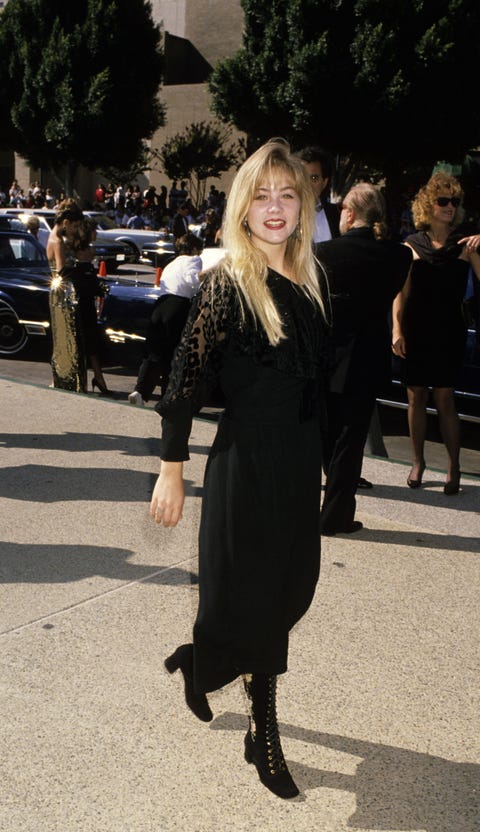 Christina Applegate
Applegate wore all-black and big bangs to the Emmy Awards in 1989.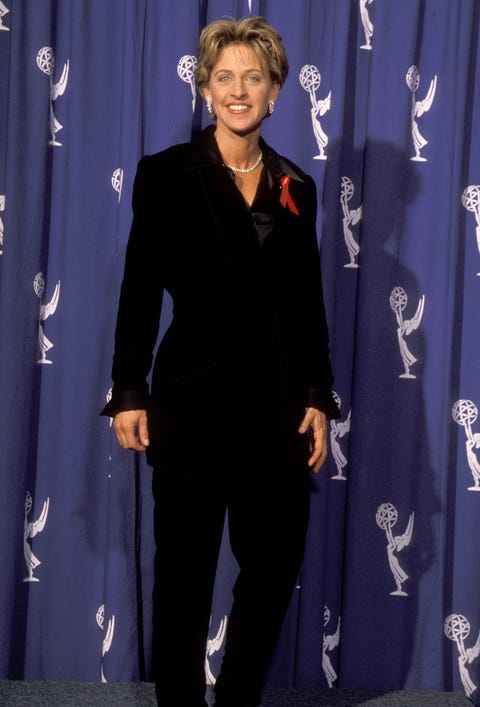 Ellen DeGeneres
DeGeneres wore a simple pantsuit to the Emmy Awards in 1994.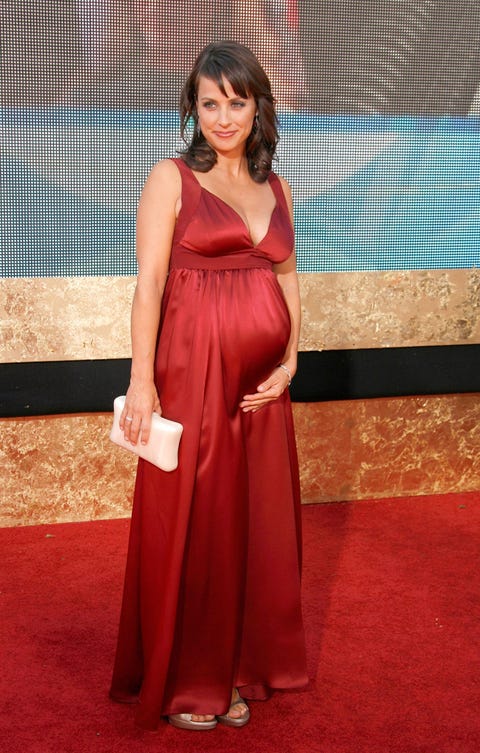 Constance Zimmer
Zimmer glowed with a full baby bump and a red satin dress at the Emmy Awards in 2007.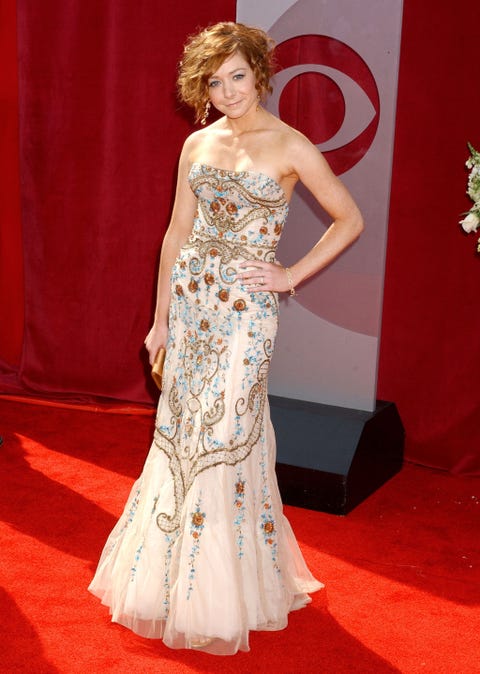 Alyson Hannigan
Hannigan wore this pretty beaded number to the Emmy Awards in 2005.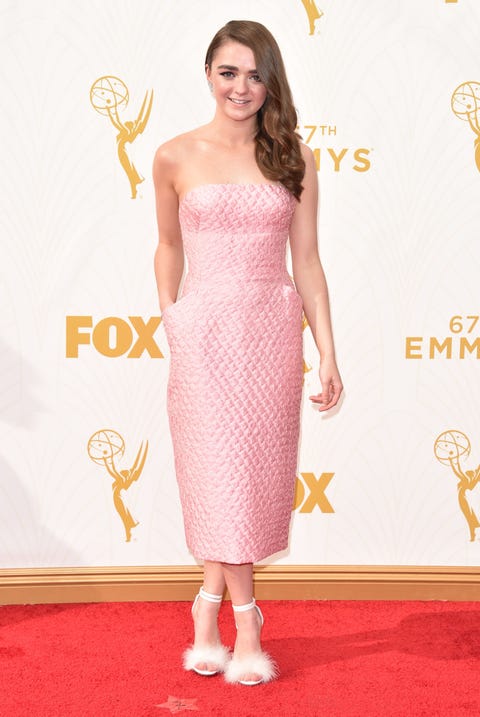 Maisie Williams
Williams looked adorable in this pink gown at the 2015 Emmy Awards.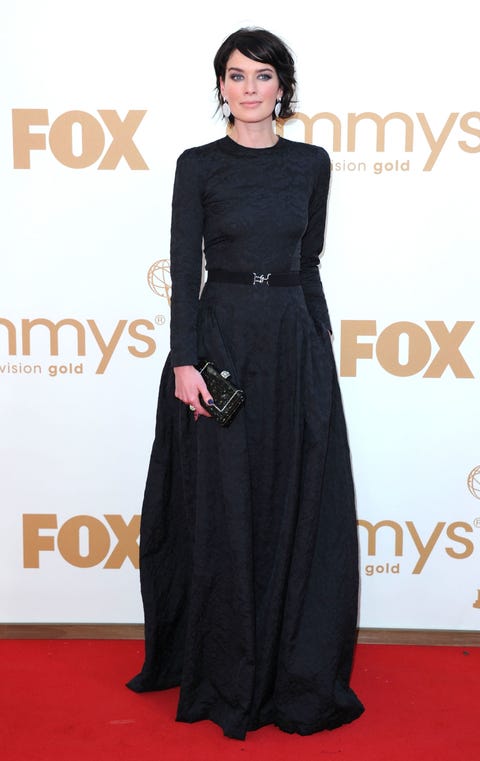 Lena Headey
Cersei Lannister would approve of this beautiful black gown Headey wore to the 2011 Emmy Awards.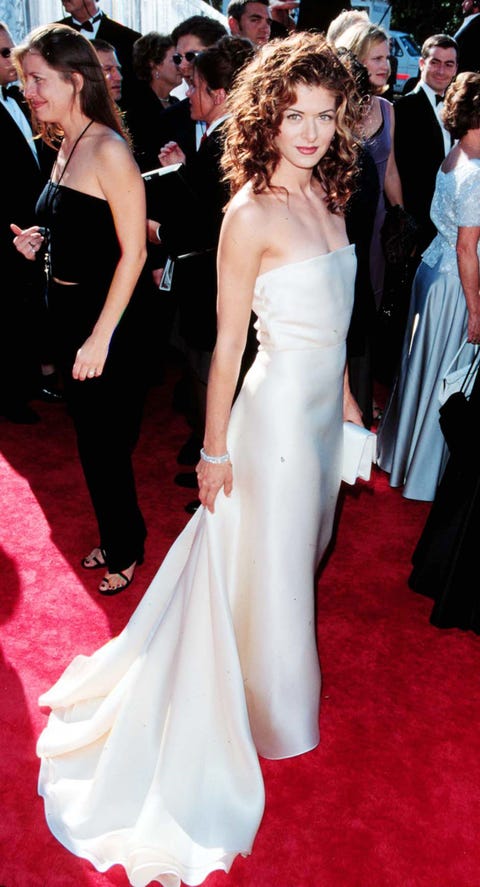 Debra Messing
Messing looked elegant on the red carpet for the Emmy Awards in 1999.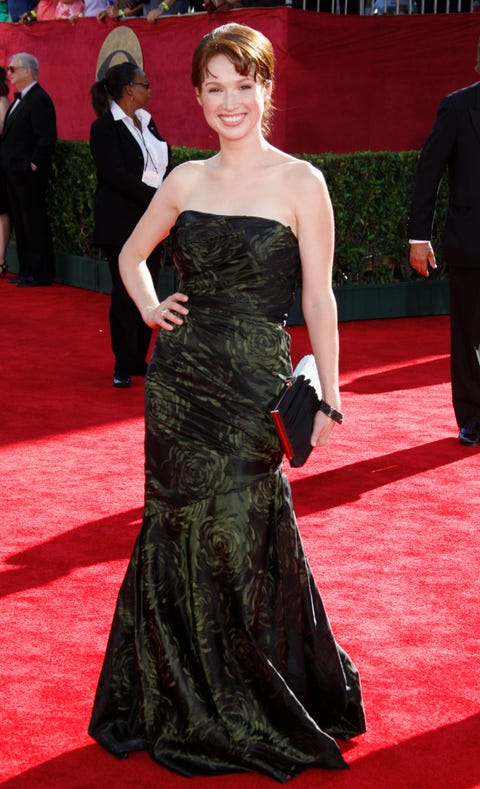 Ellie Kemper
Kemper wore this green, rose-patterned gown to the Emmy Awards in 2009.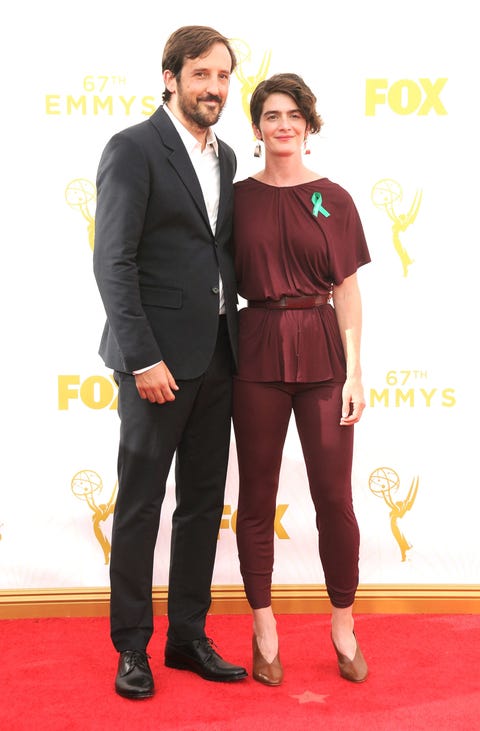 Gaby Hoffmann
Hoffmann looked stunning in a burgundy ensemble at the 2015 Emmy Awards.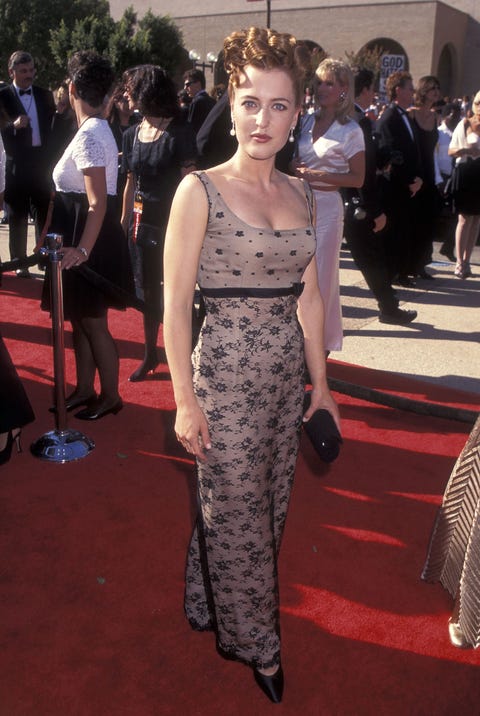 Gillian Anderson
From her embellished dress to her curly updo, everything about Anderson's 1996 Emmy look screamed "the '90s."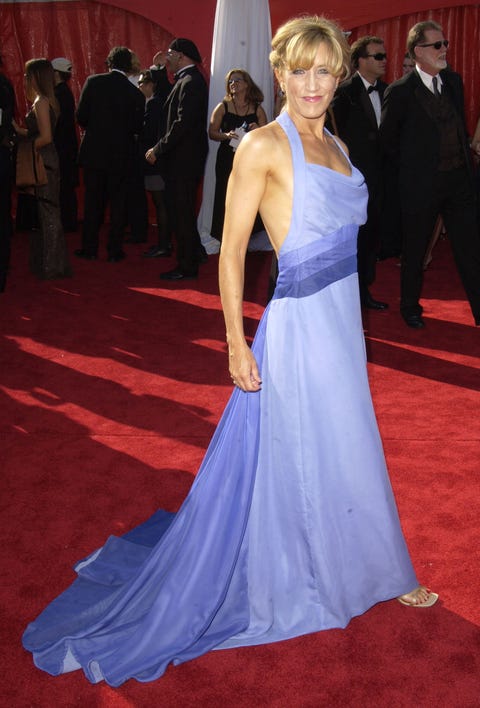 Felicity Huffman
Huffman showed off her impressively-toned arms at the 2003 Emmy Awards red carpet.
Jane Krakowski
Krakowski wore this very fitted (and very shiny) blue gown to the Emmy Awards in 1999.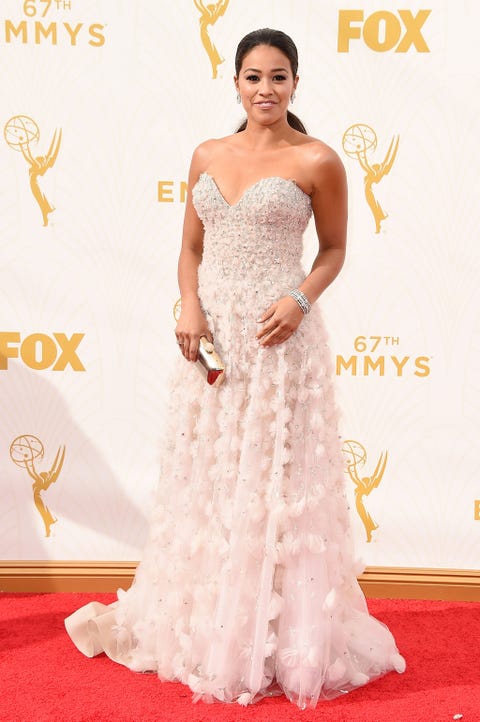 Gina Rodriguez
Rodriguez did not look like an Emmy carpet virgin when she wore this stunning gown in 2015.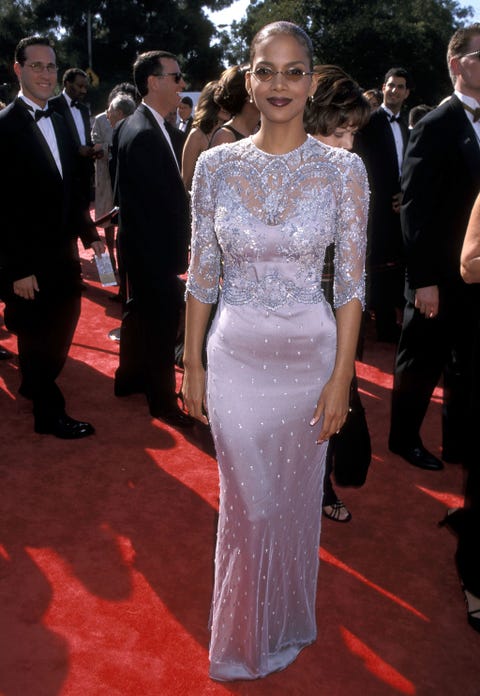 Halle Berry
Berry made a statement with this detailed dress at the Emmy Awards in 1998.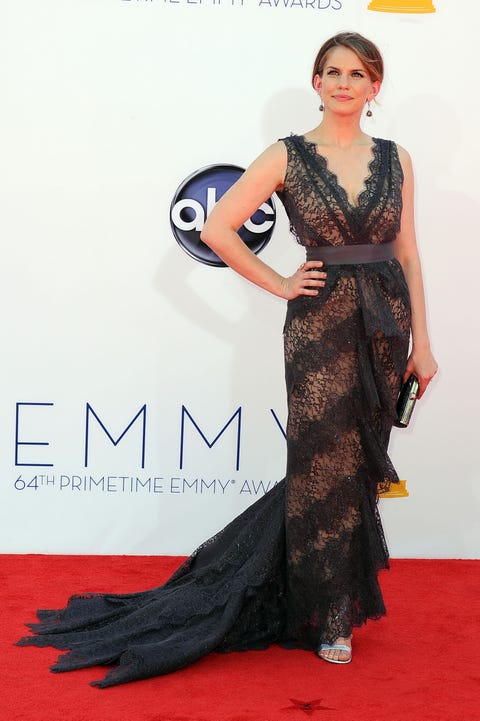 Anna Chlumsky
Chlumsky has been nominated four times for her hilarious role on Veep, and she looked like a true winner on the Emmy carpet in 2012.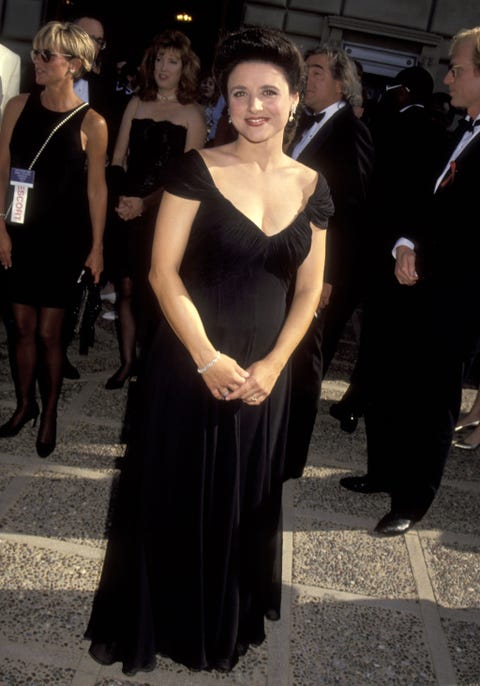 Julia Louis-Dreyfus
The Veep star wore this black dress to the Emmy Awards in 1992 when she was nominated for Seinfeld.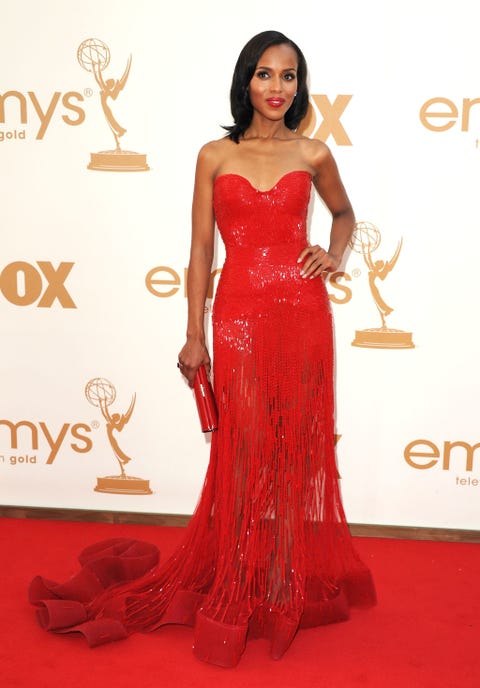 Kerry Washington
Washington wowed in this red dress at the 2011 Emmy Awards.
This content is created and maintained by a third party, and imported onto this page to help users provide their email addresses. You may be able to find more information about this and similar content at piano.io