12 Stars on How Women Can Make Sure Our Voices Get Heard
Our Young Women's Honors event, airing December 19 on the CW, brought *all* the feminist inspo.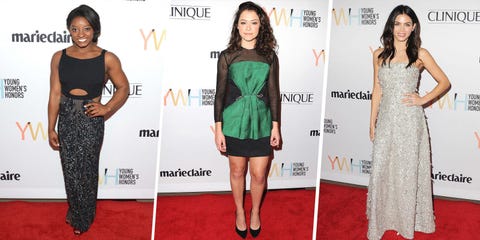 It feels like a precarious time for women in this country, which is all the more reason we need to speak up—and be listened to—on a daily basis. At Marie Claire's first annual Young Women's Honors event, airing December 19 on the CW, we asked some inspiring stars for their advice.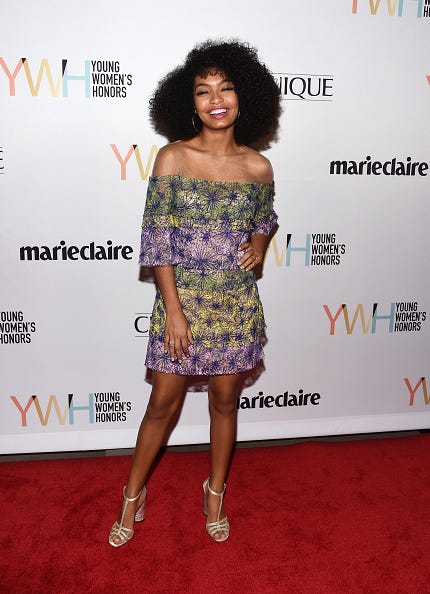 Yara Shahidi
"There are so many options. Be vocal via social media. And there are a lot of local organizations that need our help. Donate time or money or your energy. It's all useful. Get involved locally. It helps you learn how to verbalize your opinions and it normalizes the idea of giving back."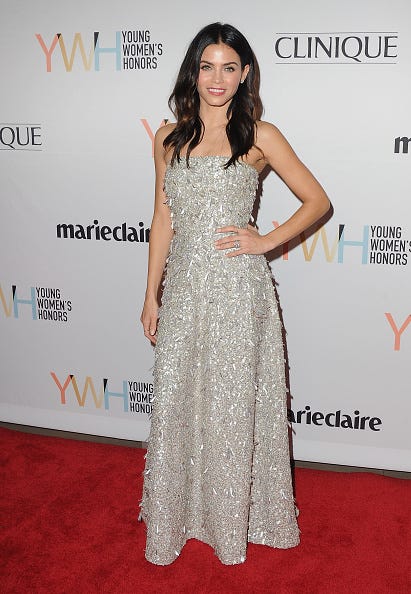 Jenna Dewan Tatum
"Journal. I do that as of late. A lot of times women get so caught in our heads about everything we're feeling and journaling is something that helps you get it out. It's nice to do. I just found my grandmother's journal from years ago and it was so nice to hear her thoughts and her truths."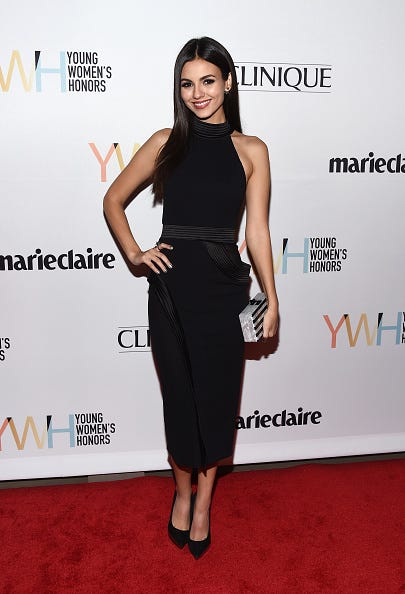 Victoria Justice
"Social media is a great way to do that. Use Twitter and Instragram and post things you're passionate about and that you want to spread the word about. I do that a lot and it works. You can reach a lot of people and start a conversation. It's great."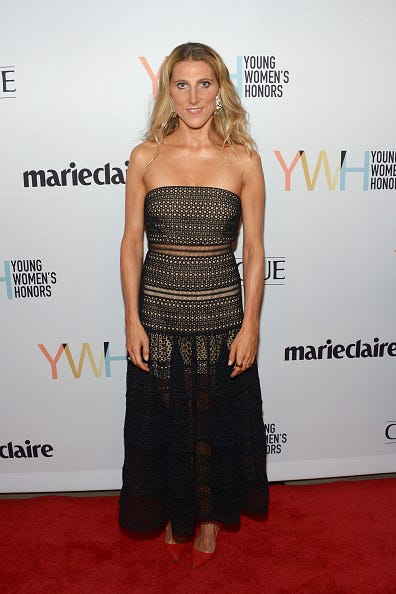 Dr. Vanessa Kerry
"Women can have a conversation with their neighbors or anyone they interact about things that are important. Continue to practice having a voice and using it and to know it can have an effect of change. I believe in the theory of chaos—a butterfly flaps its wings and that becomes a hurricane halfway across the world. I think everybody's voice can be that too."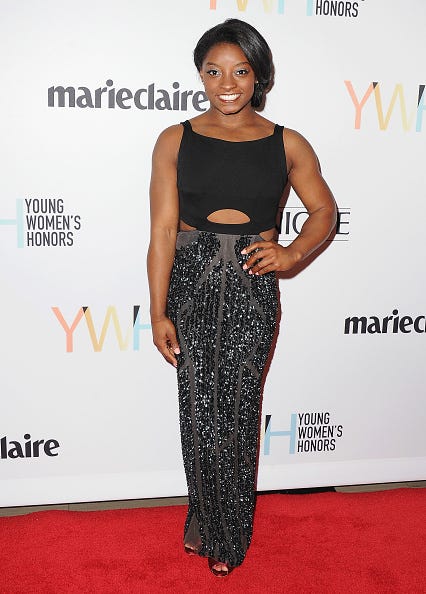 Simone Biles
"Use your social media platforms. It can definitely help. If you use your social media it gets out there more. I haven't actually tweeted in a while, but I retweet a lot of stuff."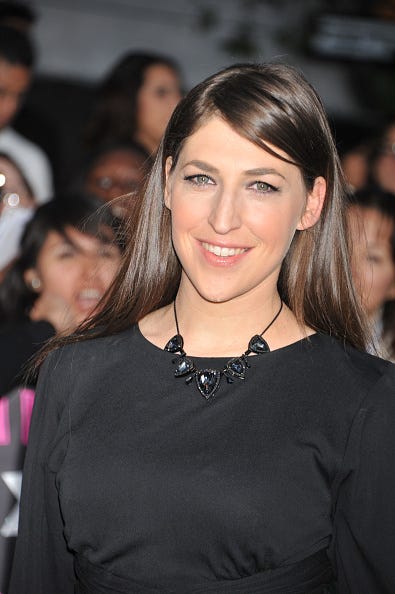 Miyam Bialik
"Fortunately we are given opportunities all the time. I was recently talking about someone I know who refers to women as 'Honey' and 'Girl' and two male friends of mine said, 'You have to shut that down in a gentle and appropriate way.' I thought, 'Wow, the world constantly gives us opportunities to redefine what it means to be female.' I'm not your sweetie or your baby doll. You can speak up for yourself."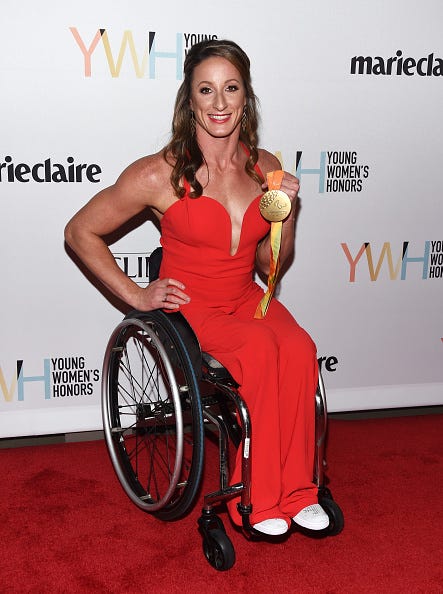 Parathlete Tatyana McFadden
"I encourage women to just speak up, period. Being a woman you have a lot of power right there. You're not alone. It's not about what you look like on the outside, it's about what's on the inside and what you believe in and how you express it."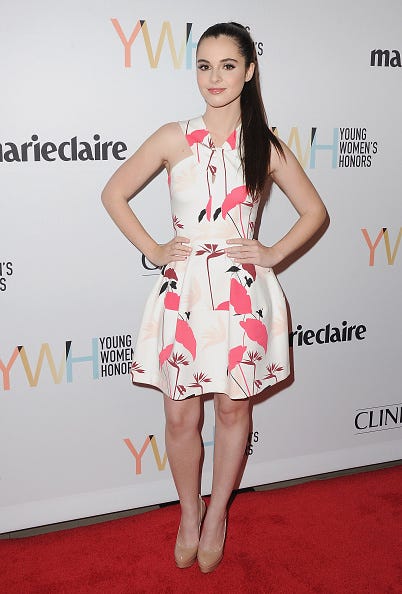 Vanessa Marano
"Support each other. I think there's an issue that lies with women. It's a socio-psychological thing where, for whatever reason, we always feel like we're against each other and we compete with each other. It starts in middle school. We all start turning on each other. We're so much stronger together. If women actually did celebrate other women and celebrate their accomplishments and not feel the jealousy and push each other forward to make each other better I think we'd be unstoppable."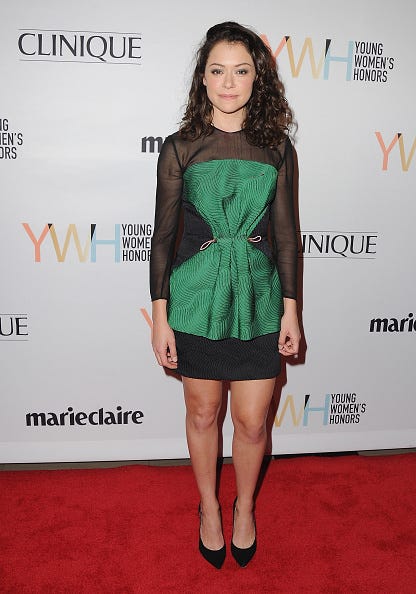 Tatiana Maslany
"Listening to each other and discussing. I've been listening to the people in my life who have strong opinions who have been through things I haven't been through or who have a history of rallying and marching. I've been learning from them. That's an important thing—reading, learning, asking questions."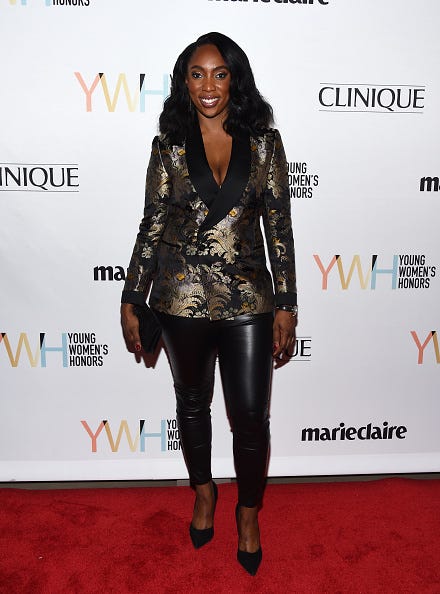 Uncharted Play founder Jessica Matthews
"The first thing is to speak. Actually having the courage to say something is the first step to being heard. And then I think persistence is really key. Making sure you have the courage to keep pushing your point until it's acknowledged. It's really hard, but you can't get around it. I don't think anyone's going to hand a microphone to you. You have to get up and grab it yourself."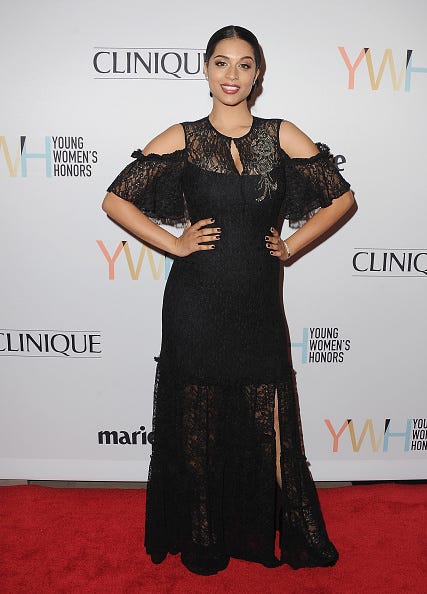 Lilly Singh
"Say what you mean, but don't say it mean. That's one of my favorite quotes. Stick up for yourself, let your voice be heard, but you don't have to be aggressive. You don't have to think that speaking up is associated with aggression. I think a lot of times we hold back because we think about how we're going to be perceived and think about 'Am I going to come across catty?' You don't have to do that. You can be nice and voice yourself."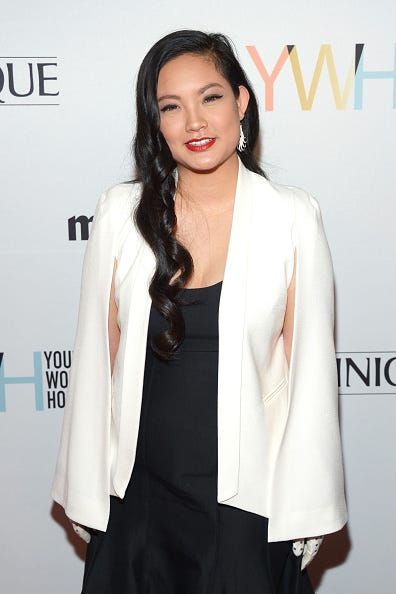 Rise founder Amanda Nguyen
"If you want to get involved in local legislation, call your member of Congress. One call actually matters a lot. They pay attention to it."
This content is created and maintained by a third party, and imported onto this page to help users provide their email addresses. You may be able to find more information about this and similar content at piano.io