Watch Keira Knightley in Chanel's New Fashion Film
Check out the new Chanel fashion film starring Keira Knightley.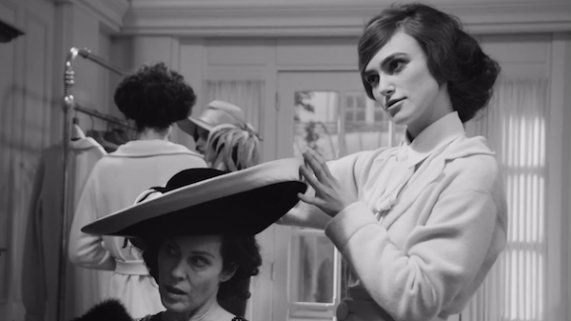 (Image credit: Archive)
Have 15 minutes to kill this afternoon? We suggest you spend it watching Karl Lagerfeld's delightful new film "Once Upon A Time..." that coincides with the label's upcoming resort collection. Starring our March 2013 cover girl Keira Knightley — who just so happened to get married wearing a Chanel couture dress last weekend — the short film follows Gabrielle "Coco" Chanel in the very early days of her career, and begins with the opening of the designer's first store in France in 1913. A true entrepreneur, Coco took inspiration from her chic customers, namely long strands of pearls and menswear-inspired tweed jackets, that remain classic Chanel staples to this day.
The film is especially inspirational because Lagerfeld illustrates the rocky road to Chanel's success. At the beginning of the film she's referred to as a "mad woman who makes hats" whose design business "will never work." But by the end, her town's most fashionable shoppers are crowded around her store, praising her style and wondering where the brand will be in another hundred years.
Watch the full film, featuring Lindsey Wixson, Stella Tenant, Saskia de Brauw and more, below!