10 Celebrities Who Are Just as Injury-Prone as We Are
Thank GOODNESS.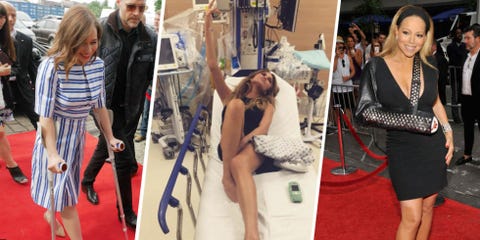 Taylor Swift's
mighty expensive leg scratch
might have come courtesy of one Meredith Grey, but plenty of celebrities have gotten bumps and bruises and medical treatment because of their own clumsiness—just like us! In any other context it would be rude to feel happy because of someone else's misfortune, but just think—we've now got novelty Band-aids in common with Alexa Chung.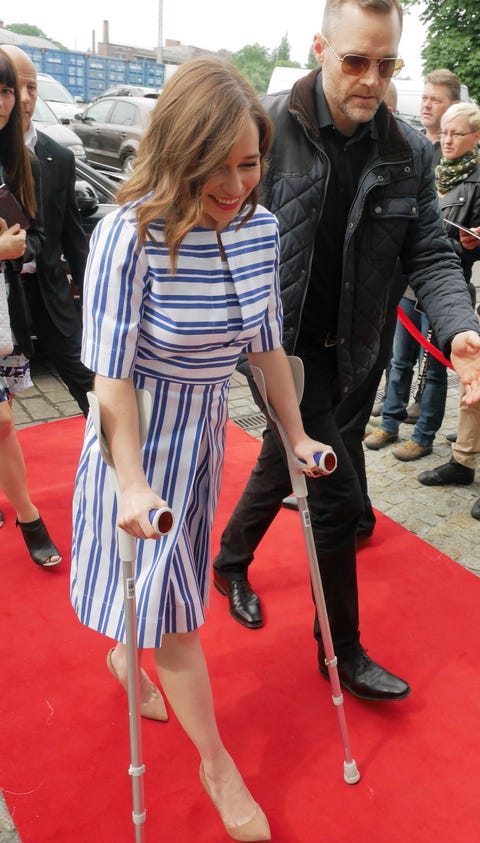 Emilia Clarke
How did the
Jon Snow conspiracy theorist
get Bill and Ben, AKA her crutches? "I want to say it's for doing parkour or something—something really brilliant, like I was trying to vault a wall," she
told Nick Grimshaw on BBC Radio 1
. "But in reality I just slipped. It's really boring." Not if you lie and say you fell trying to board a dragon and it breathed fire at you!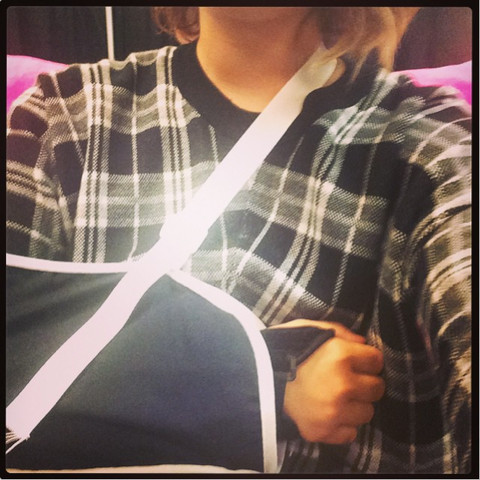 Demi Lovato
Her: "Welp. Looks like I won't be playing guitar, piano OR drums tonight. San Antonio... Why did you have to go and make me fall so hard for you?!! #demiworldtour" Us: Same. Minus the guitar. And the drums. And the world tour. And any excuse at all.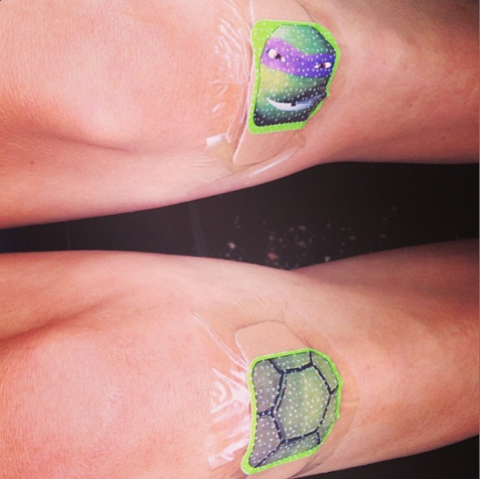 Alexa Chung
She might not be very good at hiking, but at least she's got excellent taste in bandages.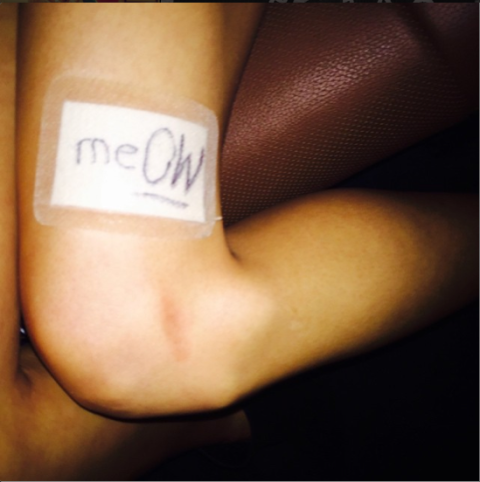 Taylor Swift
As does Taylor Swift. #custom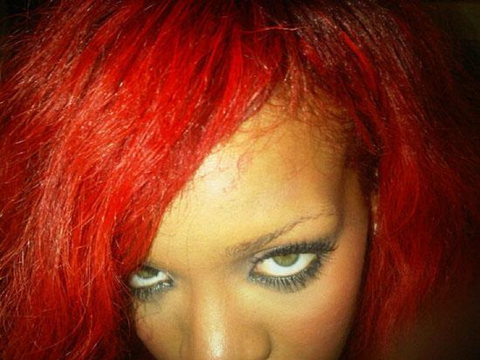 Rihanna
I identify with Rihanna! Look what she wrote: "New hair...new curling iron BURN...damn 5head always in the way."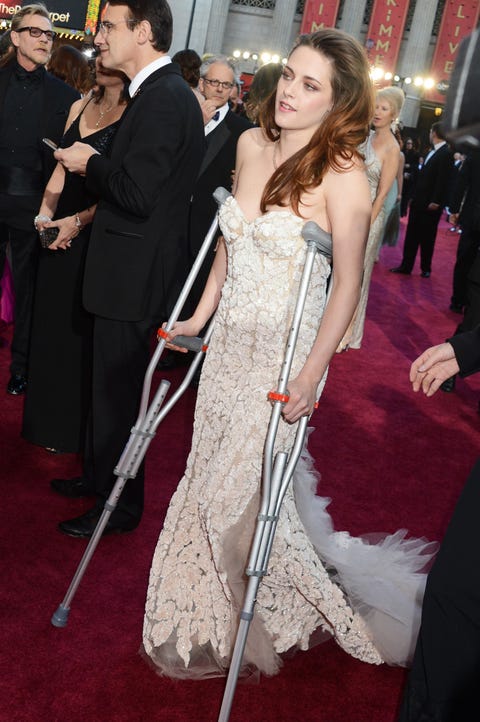 Kristen Stewart
K-Stew didn't offer up any explanation for her 2013 Oscars crutches other than "
I'm an idiot
," which is good enough for me.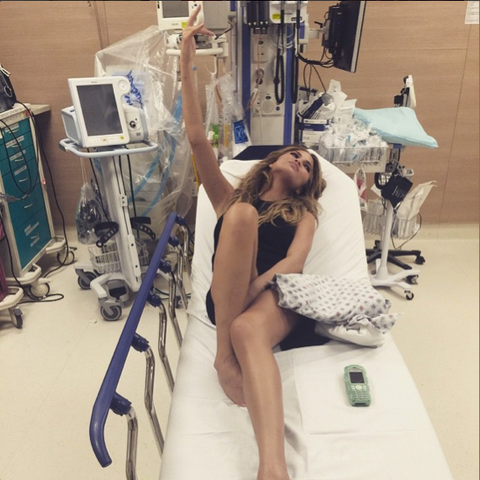 Chrissy Teigen
Two things to mention about this shot of Teigen dealing with a broken foot bone: 1) The Insta preceding this one is
a video
of her and John Legend having a lip-sync battle. (#RelationshipGoals, BTW.) 2) She had no regrets.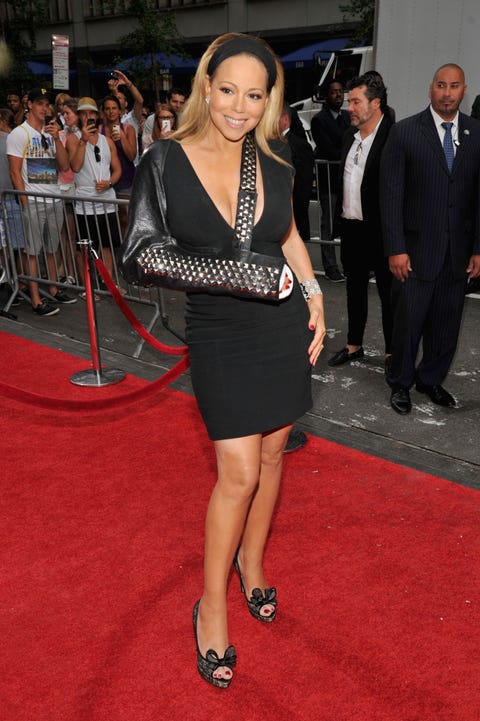 Mariah Carey
Mariah Carey made the best of her dislocated shoulder and used it as an opportunity to experiment with arm slings as red-carpet accessories. She more than pulls it off, naturally.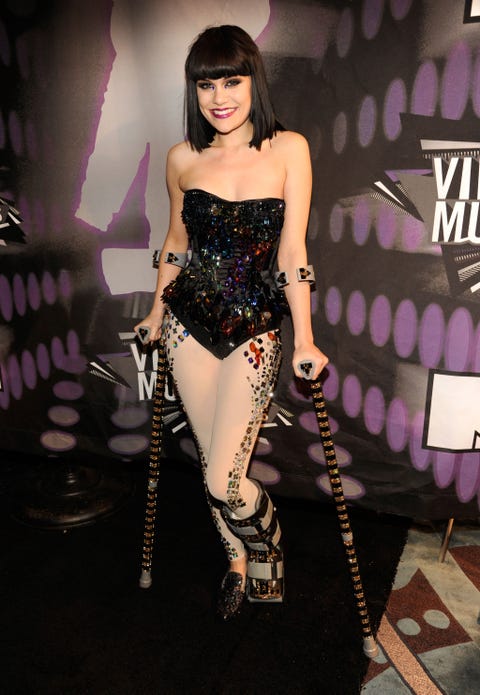 Jessie J
On attending and
performing
at the 2011 VMAs with a broken foot (from falling off a podium): "I'm going to get on a plane and cover my boot in Swarovski crystals and sing my ass off." Good policy.
This content is created and maintained by a third party, and imported onto this page to help users provide their email addresses. You may be able to find more information about this and similar content at piano.io