14 Times Queen Elizabeth Met a Hot Guy and Liked It
Straight cheesin'.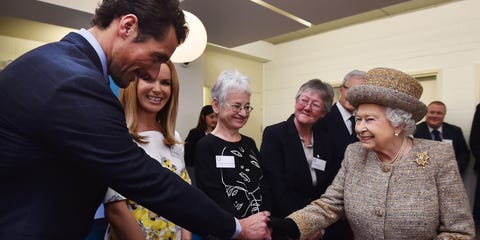 Stiff upper lips and Ps and Qs and all that, but Queen Elizabeth's been at this for 63 years, and by God, she'll grin ear to ear in the presence of an attractive man if she wants to. (She wants to—a lot.) In honor of her recent meeting with David Gandy, male model and
turner-downer of Fifty Shades
, we've put together a little scrapbook you could call The Queen and the Strapping Young Men.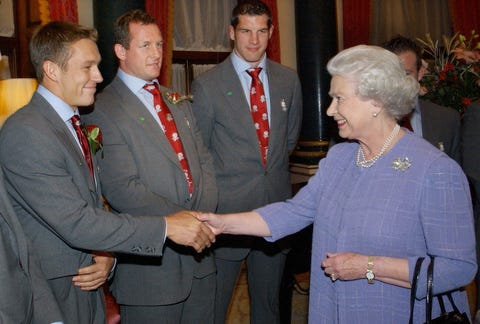 Here she is shaking hands gleefully with some square-jawed rugby players in matching suits.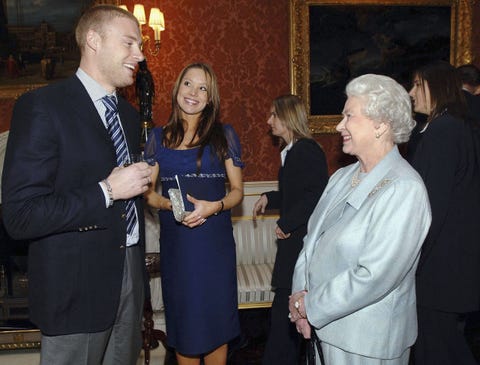 Haha! You're such a tall athlete, and your pregnant wife is standing nearby!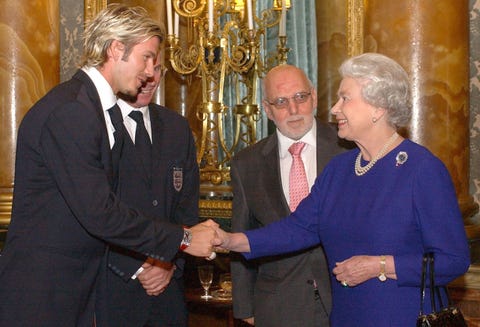 A flaxen David Beckham appears!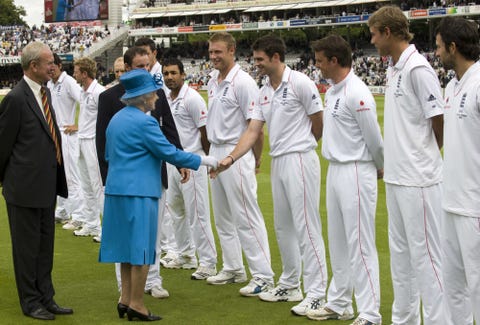 Cricketers as far as the eye can see/Don't you wish your girlfriend was hot like me? (I don't know what just happened, but let's go with it.)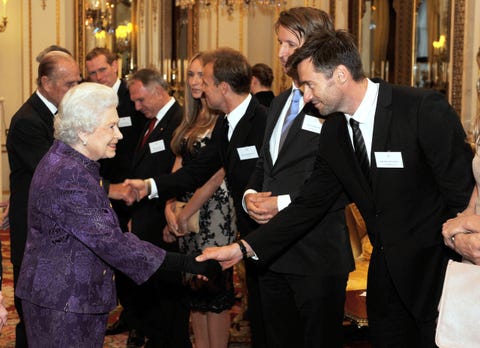 Note: Hugh Jackman is smiling back.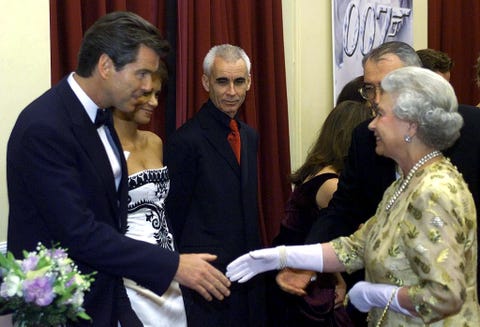 And this is the moment where she vowed that, should Pierce Brosnan or any future 007s ask it of her, she would
parachute out of a helicopter
willingly.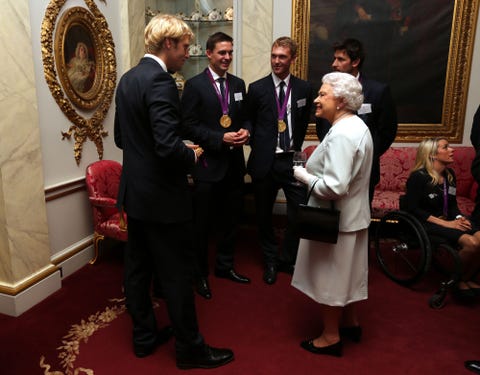 The dudes: rowers. The smile: toothy.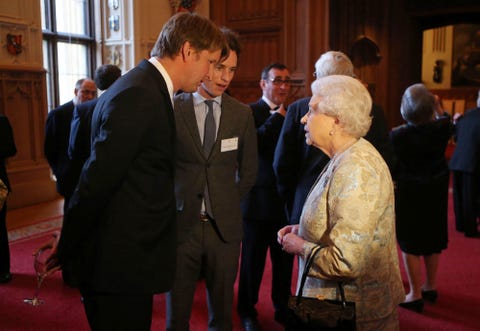 Sure, she doesn't look terribly pleased here, but that's only because she's telling Tom Hooper to shove off because he's blocking Eddie Redmayne's light.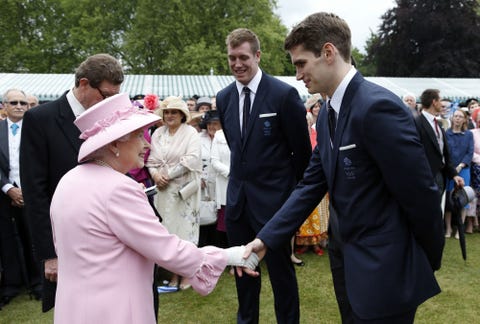 Are water polo players her favorite?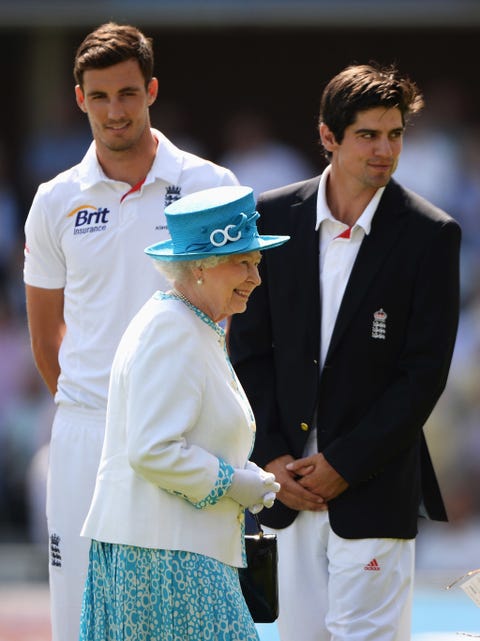 Nah, it's cricketers. (Note to self: Become monarch to meet more boys.)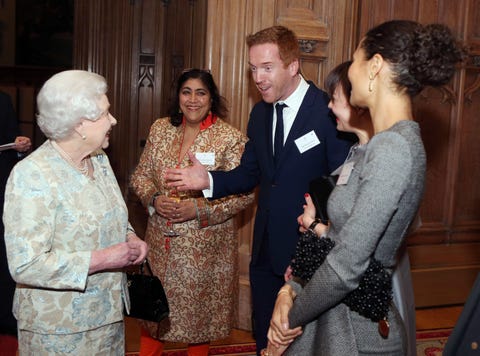 The mutual fangirling between her and Damian Lewis is palpable.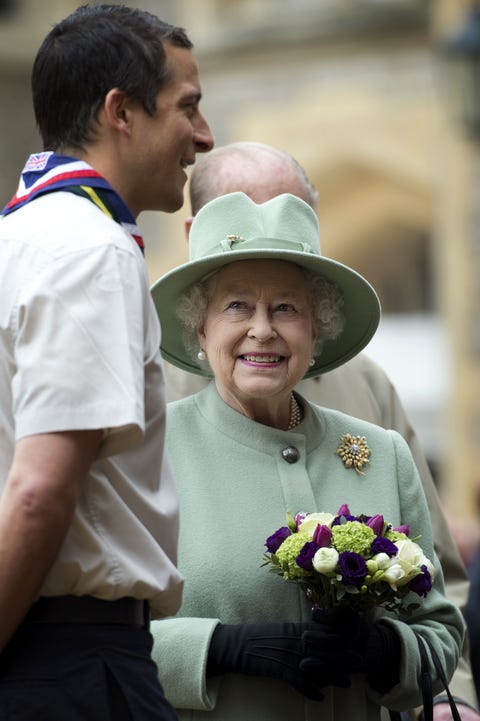 Points of interest: 1) Bear Grylls in an adult-size Boy Scout uniform 2) The look of unadulterated admiration on QE's face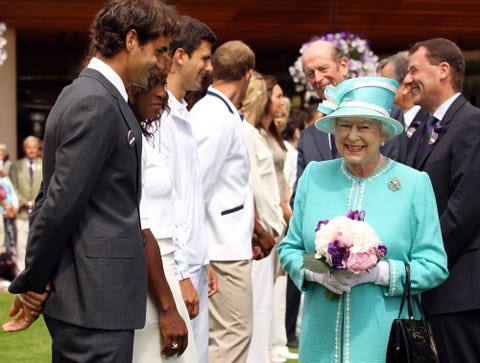 Does she have a raging crush on Roger Federer? Did she tell him a dirty joke? This is so cheeky I HAVE TO KNOOWWW!!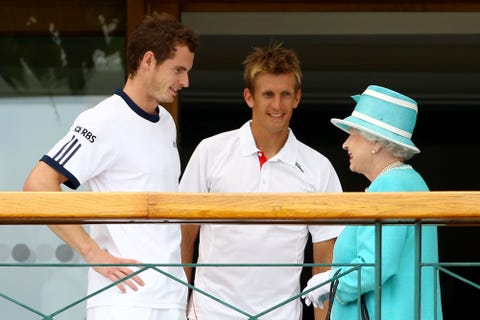 Jarkko Nieminen = total third wheel to Andizabeth/Lizandy.
This content is created and maintained by a third party, and imported onto this page to help users provide their email addresses. You may be able to find more information about this and similar content at piano.io