The 25 Craziest Moments in VMA History
These will never get old.
Every summer we mark our calendars for the MTV Video Music Awards because we know that it will, without a doubt, be the craziest day of the year. As in epic live performances, can't-look-away-awkwardness, inspiring speeches, major riffs, and "Wait, did he/she really just do that?" double-takes. For a nostalgia-filled stroll down memory lane, look back on these 20 unforgettable moments.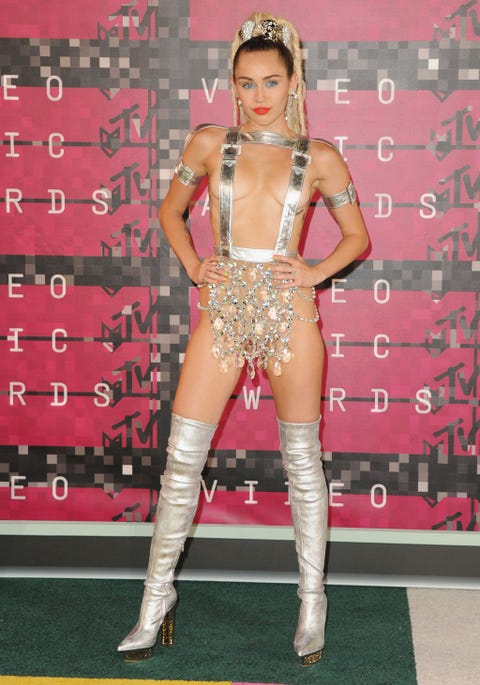 Miley Cyrus, 2015
When Miley showed up in this and every one of her costume changes thereafter.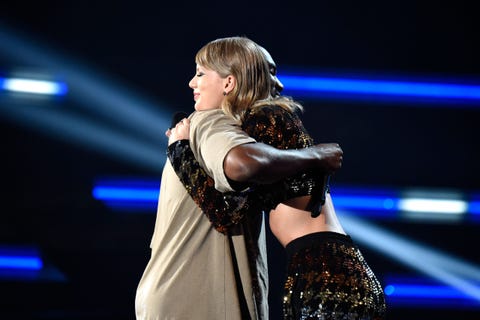 Kanye and Taylor Swift, 2015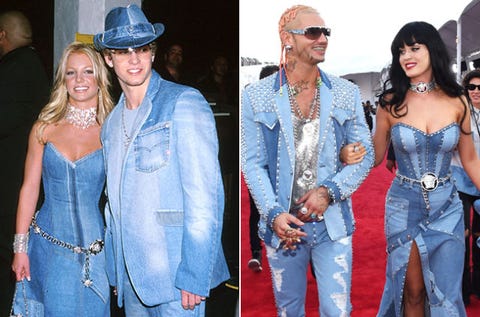 Katy Perry and Riff Raff, 2014
At last year's festivities, Perry and Riff Raff arrived in a double denim look that was totally reminiscent of the matching Canadian tuxedos donned by Britney Spears and Justin Timberlake in 2002.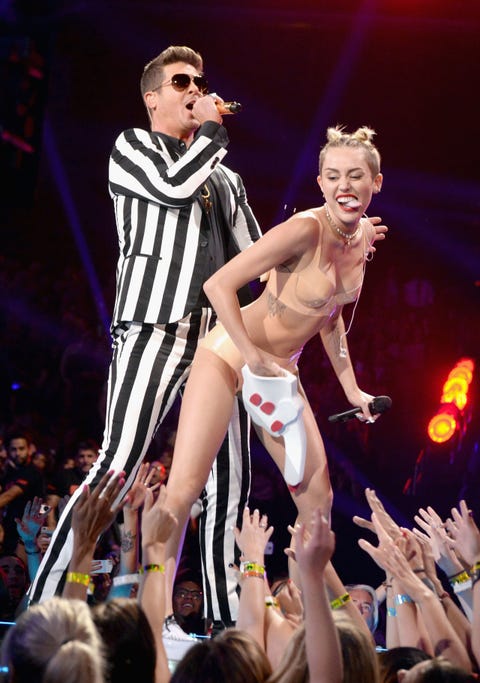 Miley Cyrus and Robin Thicke, 2013
All eyes were on Miley when she joined in on the "Blurred Lines," fun alongside Robin Thicke clad in nude latex lingerie for some decidedly not-safe-for-the-kids twerking.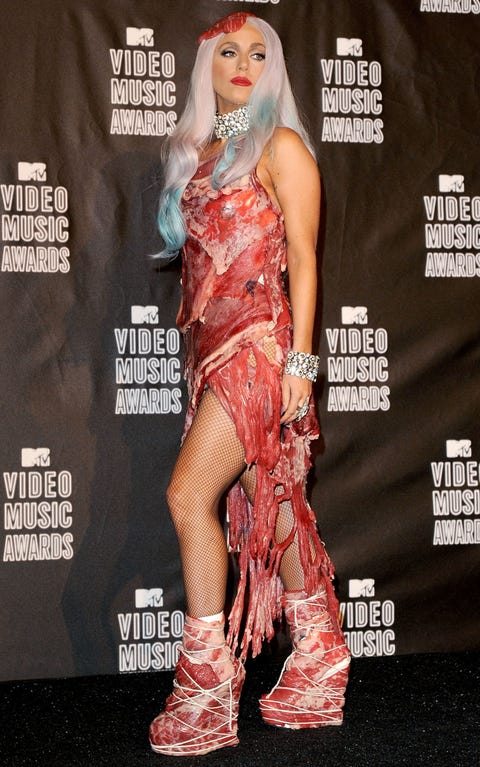 Lady Gaga, 2010
The most extreme of fashion statements, Gaga arrived at the VMAs and accepted the Video of the Year Award for "Bad Romance" wearing a head-to-toe outfit made of raw meat. Yep.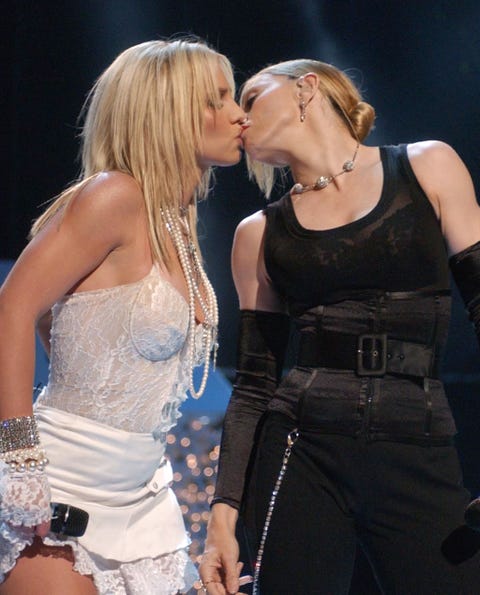 Britney and Madonna, 2003
There may have been three performers on stage, but all eyes were on Britney and Madonna when they shared a steamy kiss during their performance of "Hollywood." Sorry, X-tina!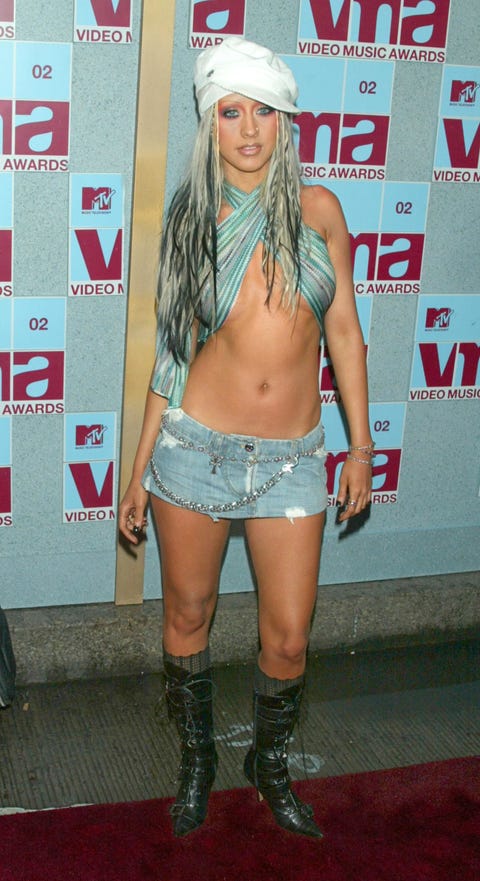 Christina Aguilera, 2002
Aguilera wasn't exactly the girl next store, but we were all saying "whoa" when she debuted her entirely new "Dirrty" look on the VMA red carpet.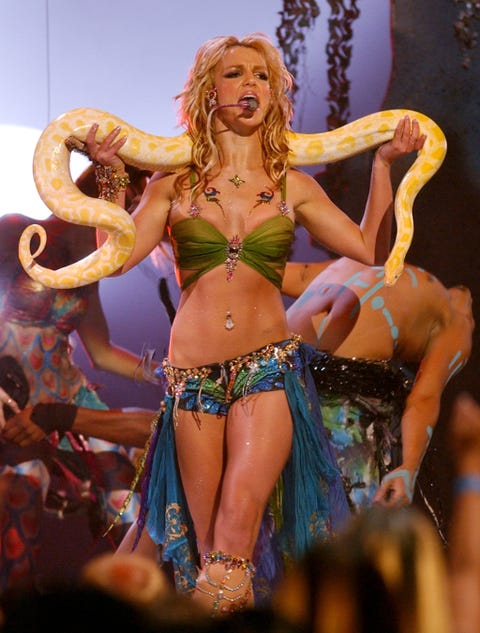 Britney Spears, 2001
During her performance of "I'm a Slave 4 U," Spears brought out an albino Burmese python, wearing it ever-so-seductively on her shoulders. Now that's dedication to your art.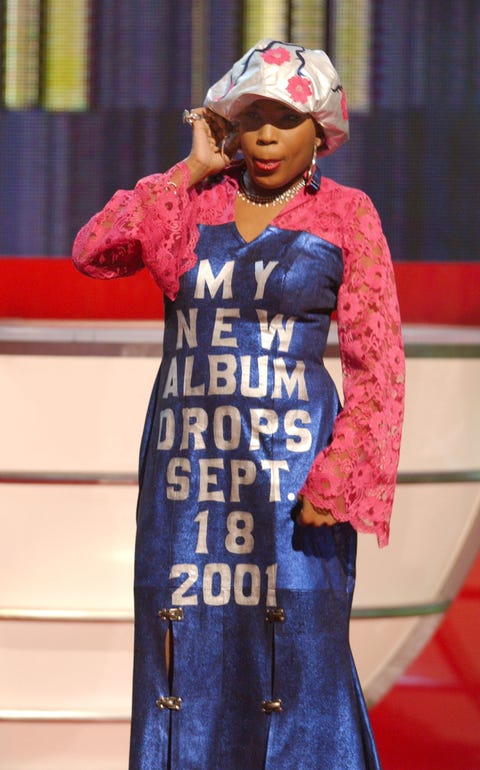 Macy Gray, 2001
Knowing the power of a bold red carpet ensemble, Gray used her VMA outfit as an opportunity to plug her new album. The lacey pink and purple dress was emblazoned with "MY NEW ALBUM DROPS SEPT. 18 2001," and "BUY IT."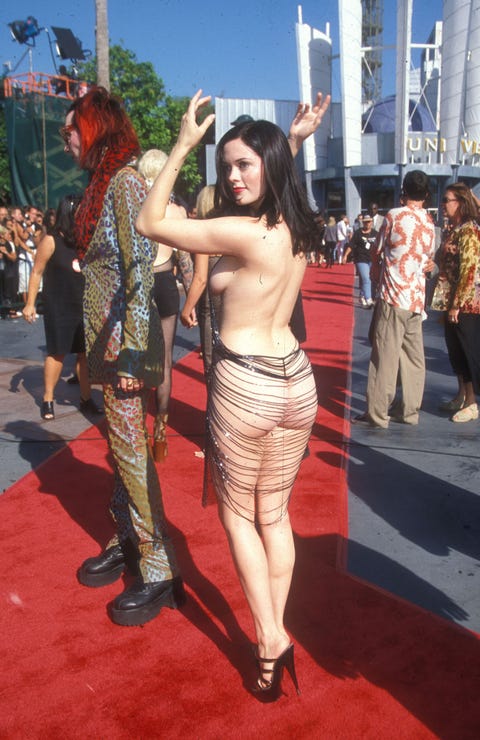 Rose McGowan, 1998
In which McGowan invents what we now call the "Naked Dress."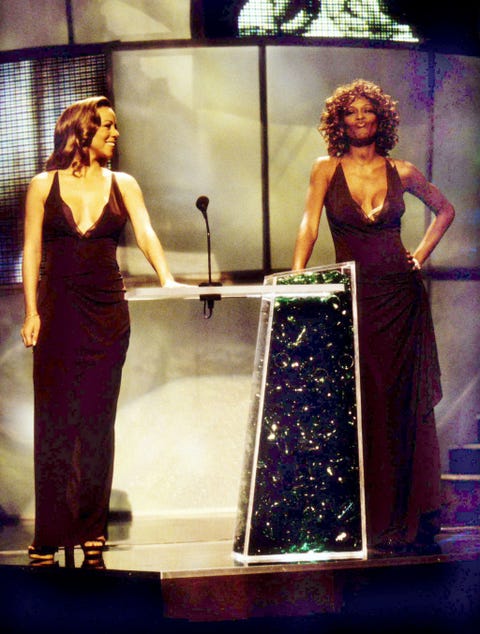 Whitney Houston and Mariah, 1998
The soulful songstresses presented at the award show together, which is a lot of diva-licious energy for one stage. Not to mention, they seemingly wore the same brownish, plunging slip gown.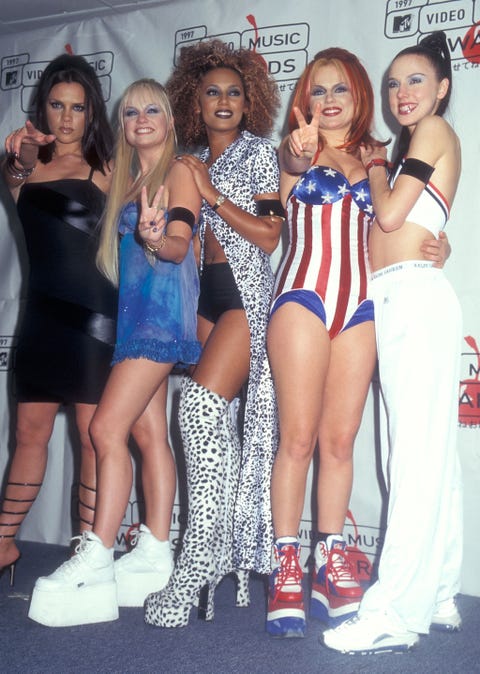 Spice Girls, 1997
They arrived. Enough said.
This content is created and maintained by a third party, and imported onto this page to help users provide their email addresses. You may be able to find more information about this and similar content at piano.io