The 10 Best Dressed Stars at the 2017 Oscars
Standing ovation for Janelle Monáe's dress.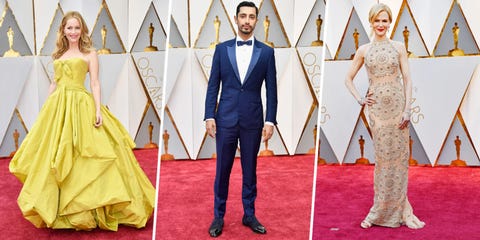 Design by Betsy Farrell
Getty Images
The Oscars are basically an arms race for designers to display their most beautiful couture gowns and suits on the year's most talented actors and actresses, which is why the red carpet always has us perched on the couch early to get a glimpse of all the dreamy fashion moments. Ahead, our ranking of the most swoon-worthy looks of the night that will go down in Oscars history, from Pharrell's head-to-toe Chanel look to Janelle Monáe's feathered masterpiece.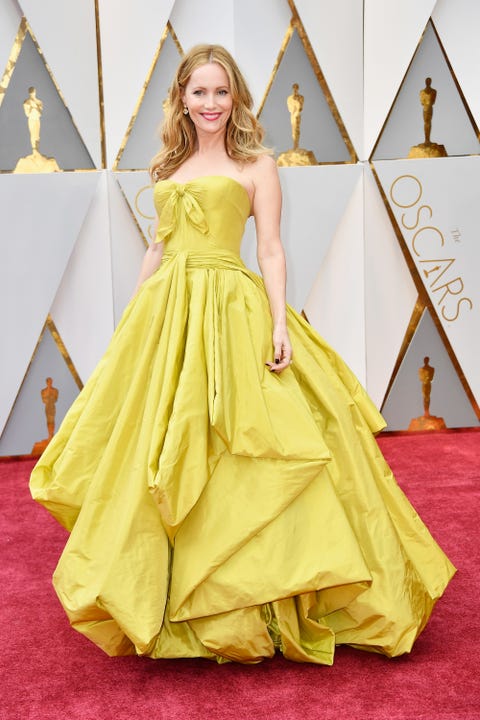 Leslie Mann
Leslie Mann's Zac Posen dress (that we hoped someone would wear this award season) has already made headlines for its similarities to Belle's infamous ballroom gown from Beauty and the Beast, and we're just happy someone is carrying on the lemon meringue color trend from years past.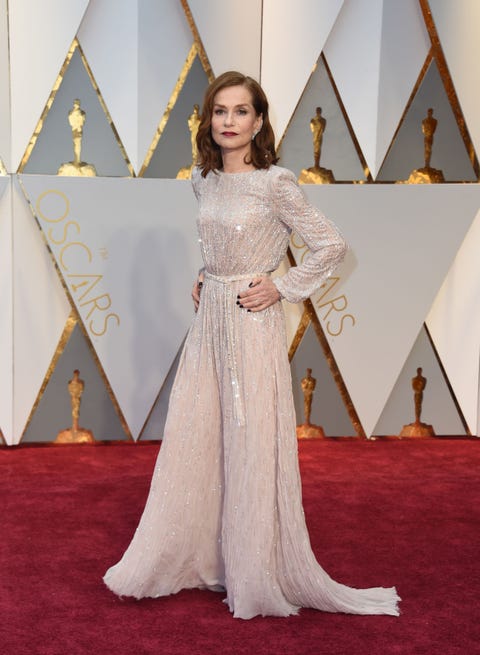 Isabelle Huppert
Maybe it's the innate French fashion sense, but Isabelle Huppert knows how to make a simple white Armani Privé dress look as stunning as her bolder-hued peers.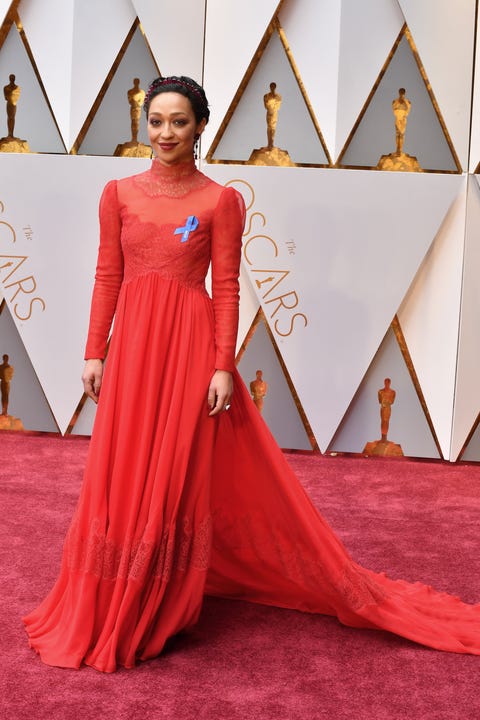 Ruth Negga
Ruth Negga stuns in "the bolder, the better" looks, if her red carpet history is any indication, and this year's scarlet Valentino gown is no exception. She's also wearing one of the evening's strongest accessories, a blue ribbon in support of the ACLU.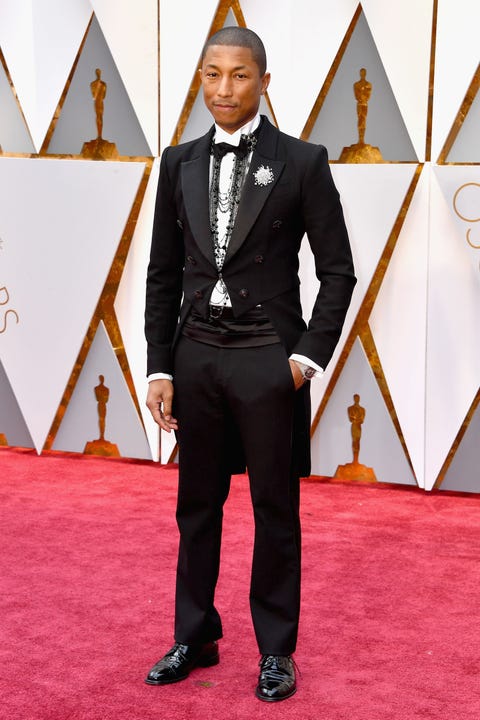 Pharrell Williams
It's basically every girl's dream to be able to say "it's all Chanel" on the red carpet, as Pharrell did, and his head-to-toe black-tie look (complete with Chanel jewels!) is immaculate.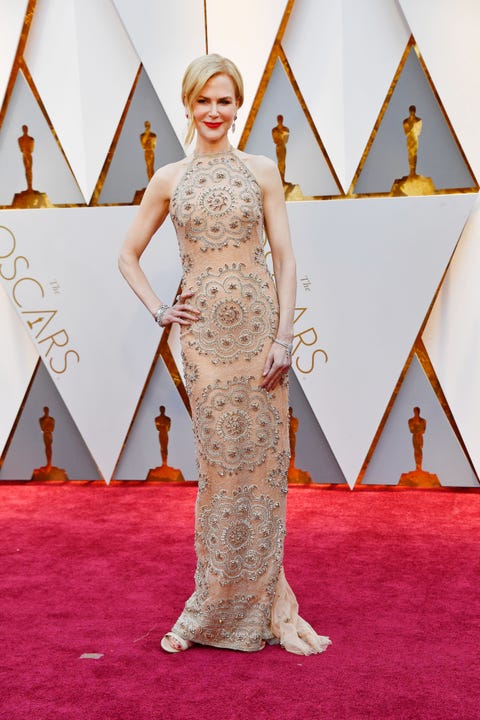 Nicole Kidman
Nicole Kidman is an eternal Oscars red carpet icon and this halter dress from Armani Privé is another knockout look for the books.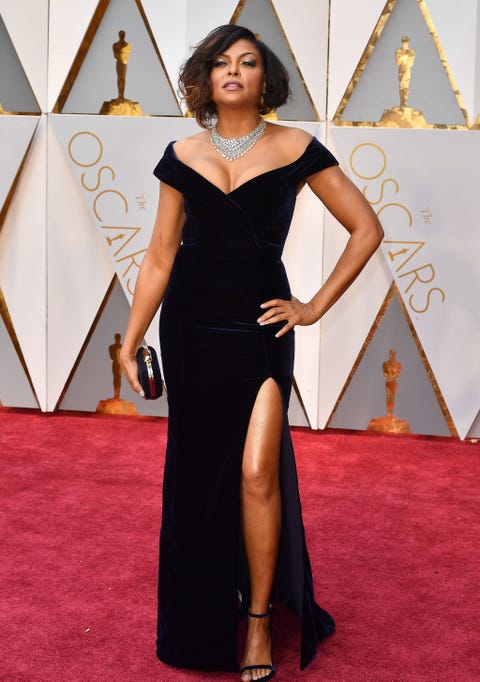 Taraji P. Henson
Never has blue velvet looked as fierce as this curve-hugging Alberta Ferretti gown that Henson wears with utter Cookie confidence.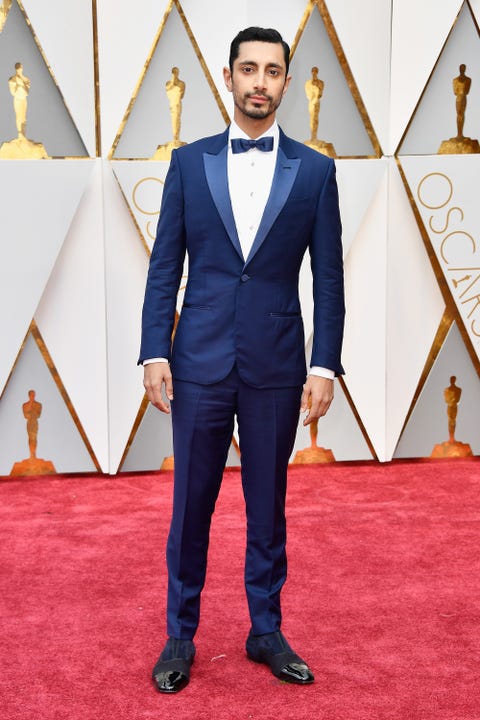 Riz Ahmed
Consider us effectively slayed by Rogue One star Riz Ahmed's perfectly tailored *royal blue* Ermenegildo Zegna Couture suit.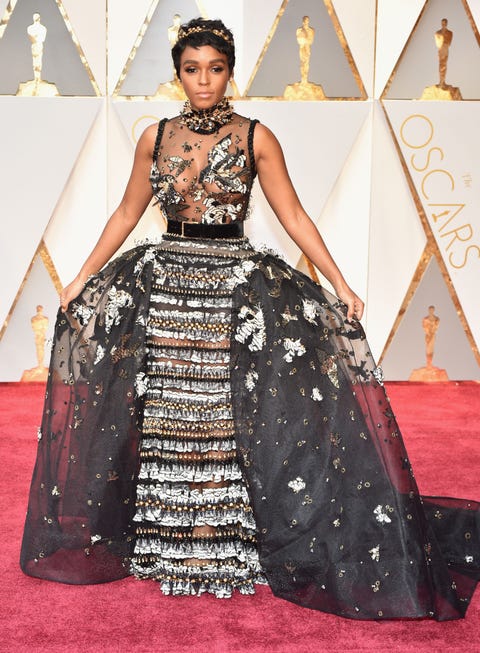 Janelle Monáe
You know if it's Janelle Monáe, you're never gonna see a boring red carpet look, which is why this feathered Elie Saab gown with a detachable train is the stuff of our Pinterest board dreams. Also, peep the gorgeous pixie cut adorned with a gold circlet worthy of a princess.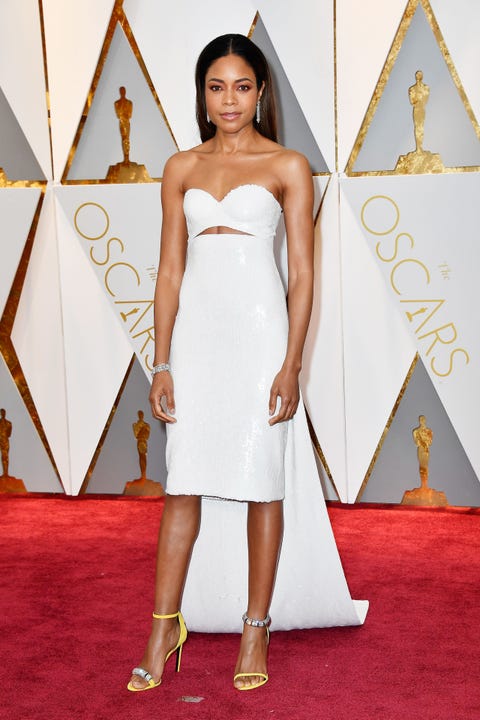 Naomie Harris
Even in clean white, Naomie Harris looks stunning. The bright yellow heels are the perfect accent to this pristine white bandeau-style dress from Calvin Klein By Appointment.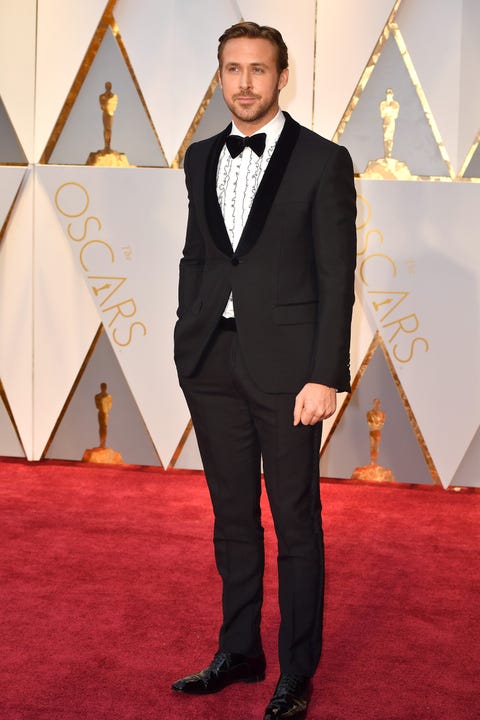 Ryan Gosling
It looks like Gosling's wearing a retro dress shirt and this '80s chic tuxedo look from Gucci is 100 percent squee-worthy.
This content is created and maintained by a third party, and imported onto this page to help users provide their email addresses. You may be able to find more information about this and similar content at piano.io