The 20 Funniest Women On Twitter
Get your follow button ready. Check out these hilarious Twitter feeds from some of our favorite funny women. Don't forget to Tweet @marieclaire to tell us who you'd add to the list!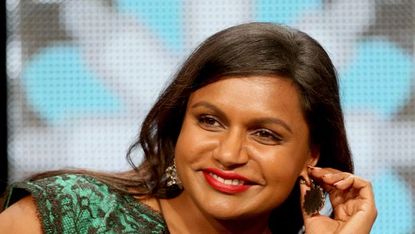 (Image credit: Archive)
Marie Claire newsletter
Celebrity news, beauty, fashion advice, and fascinating features, delivered straight to your inbox!
Thank you for signing up to . You will receive a verification email shortly.
There was a problem. Please refresh the page and try again.
Megan Amram @meganamram (opens in new tab)
This guy I'm dating is basically a prince (he lives with his parents)August 20, 2014
See more
Kristen Bell @IMKristenBell (opens in new tab)
Having a cold while being pregnant is like getting a parking ticket while you're at the dentist.August 7, 2014
See more
Laura Benanti @LauraBenanti (opens in new tab)
"I'm not friends with girls. I just get along better with guys!" TRANSLATION "I will absolutely try to have sex with your boyfriend."August 20, 2014
See more
Ellen DeGeneres @TheEllenShow (opens in new tab)
What did the blanket say when it fell off the bed? Oh sheet. #ClassicJokeWednesdayAugust 21, 2014
See more
Kat Dennings @OfficialKat (opens in new tab)
My weekends are mostly spent being sad the 90s are overAugust 17, 2014
See more
Lena Dunham @lenadunham (opens in new tab)
A TSA worker just growled at me to "turn your necklace onto your back" and it was confusing/felt like an erotic commandAugust 21, 2014
See more
Shelby Fero @shelbyfero (opens in new tab)
Rashida Jones @iamrashidajones (opens in new tab)
Note to ALL people who design cars: STOP IGNORING WOMEN'S PURSES AND GIVE US A PLACE TO PUT THEM THAT'S NOT OUR PASSENGER'S LAP THX #tgifJune 28, 2014
See more
Mindy Kaling @mindykaling (opens in new tab)
I like you if every song is about you even the ones that make no sense like losing my religionAugust 16, 2014
See more
Anna Kendrick @AnnaKendrick47 (opens in new tab)
Sometimes I think "I need to think before I speak" and then other times I think "I shouldn't leave the house or interact with people ever."August 4, 2014
See more
Brit Marling @britmarling (opens in new tab)
Is there anything so dangerous as a person who says "I am a good person" full stop.June 22, 2014
See more
Olivia Munn @oliviamunn (opens in new tab)
They say behind every great man is a great woman... But behind every great woman is Yoda. 🙏July 14, 2014
See more
Kelly Oxford @kellyoxford (opens in new tab)
Paula Pell @perlapell (opens in new tab)
I will never wear a bikini but weirdly will proudly wear a zero-piece swimsuit.August 20, 2014
See more
Chelsea Peretti @ChelseaVPeretti (opens in new tab)
Retta @unfoRETTAble (opens in new tab)
Walked in to find this in my trailer. Uhhhhh #DoMyBreffStank? pic.twitter.com/hBLTkjTN5dAugust 14, 2014
See more
Amy Schumer @amyschumer (opens in new tab)
Sarah Silverman @SarahKSilverma (opens in new tab)
What to do when the sound of silence is a very high-pitched ringAugust 8, 2014
See more
Julieanne Smolinski @BoobsRadley (opens in new tab)
Chrissy Teigen @chrissyteigen (opens in new tab)