The 20 Funniest Women On Twitter
Get your follow button ready. Check out these hilarious Twitter feeds from some of our favorite funny women. Don't forget to Tweet @marieclaire to tell us who you'd add to the list!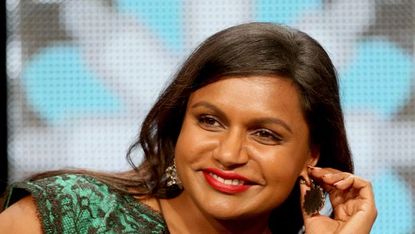 (Image credit: Archive)
This guy I'm dating is basically a prince (he lives with his parents)August 20, 2014
See more
Having a cold while being pregnant is like getting a parking ticket while you're at the dentist.August 7, 2014
See more
"I'm not friends with girls. I just get along better with guys!" TRANSLATION "I will absolutely try to have sex with your boyfriend."August 20, 2014
See more
What did the blanket say when it fell off the bed? Oh sheet. #ClassicJokeWednesdayAugust 21, 2014
See more
My weekends are mostly spent being sad the 90s are overAugust 17, 2014
See more
A TSA worker just growled at me to "turn your necklace onto your back" and it was confusing/felt like an erotic commandAugust 21, 2014
See more
Note to ALL people who design cars: STOP IGNORING WOMEN'S PURSES AND GIVE US A PLACE TO PUT THEM THAT'S NOT OUR PASSENGER'S LAP THX #tgifJune 28, 2014
See more
I like you if every song is about you even the ones that make no sense like losing my religionAugust 16, 2014
See more
Sometimes I think "I need to think before I speak" and then other times I think "I shouldn't leave the house or interact with people ever."August 4, 2014
See more
Is there anything so dangerous as a person who says "I am a good person" full stop.June 22, 2014
See more
They say behind every great man is a great woman... But behind every great woman is Yoda. 🙏July 14, 2014
See more
I will never wear a bikini but weirdly will proudly wear a zero-piece swimsuit.August 20, 2014
See more
Walked in to find this in my trailer. Uhhhhh #DoMyBreffStank? pic.twitter.com/hBLTkjTN5dAugust 14, 2014
See more
What to do when the sound of silence is a very high-pitched ringAugust 8, 2014
See more
Celebrity news, beauty, fashion advice, and fascinating features, delivered straight to your inbox!