How Much Your Favorite TV Apartments Would Rent for Today
Can you afford the "Friends" apartment?
The New York Post reports on how much it would cost to live in some of your favorite iconic TV apartments and houses today. Spoiler alert: You will never be rich enough to live in Monica's apartment. You can kiss that terrace goodbye unless your sitting on a trust fund! (You might, however, be able to save up enough money to buy a Lorelai Gilmore-style house in Connecticut one day.)
Carrie's apartment on "Sex and the City"
Your favorite obsessive shoe collector Carrie Bradshaw allegedly paid just $700/month for her rent-controlled apartment at 245 E. 73rd St in Manhattan. No wonder she never wanted to move! Well, that and Big's commitment problem, but whatevs.
The one-bedroom, one-bathroom with the huge (HUGE!) walk-in closet and giant bathroom would go for between $2,500 and $2,900 today. But honestly, I'm gonna say closer to $3,500 because that closet is basically another room. (Carrie for President!)
"How I Met Your Mother"'s main pad
The two-bedroom, one-bathroom apartment that houses almost the entire cast at one point or another (excluding Barney, natch) is on New York City's Upper West Side. The Post estimates it's at 150 W. 85th St., which is now owned by Manhattan Country School. However, comparable apartments rent in the area for between $2,500-$3,000. Bonus: All the nearby Irish pubs to drink away your problems and never finish telling the story of how you met your wife. (All I'm saying is that should've taken 10 minutes, tops.)
Monica's insanely huge apartment on "Friends"
Across the hall from Chandler and Joey's teeny, tiny apartment is the unfairly and unreasonably enormous two-bedroom, one-bathroom airy AF loft that Monica and Rachel live in. Monica supposedly inherited the ~sPrAwLiNg~ apartment in Manhattan's West Village from her grandmother, and for that reason, she can never, ever move.The address is 90 Bedford St. and the last apartment there was a one-bedroom, one-bathroom place that went for $2,950/month. However, a place more closely approximating Monica and Rachel\'s palatial palace went for $3,400.
Moreover, because of the size and extra amenities (that terrace!), it\'s estimated that they\'d be paying over $4,000/month for Monica and Rachel\'s place, and in the high $3,000s for Joey and Chandler\'s. I\'m gonna go out on a limb and just say that it would be impossible to get that much space in that location without inheriting it from someone or being an actual cast member of Friends.
Well, this one is harder because Stars Hollow doesn't exist, but judging by its distance to other, real towns in the show, it's easy to gauge how much the three-bed, two-bath, gorgeous-porched (I LOVE THAT PORCH) homes go for. For example, in nearby Washington, Conn., listings for similar-sized and located homes go from between $400,000 to about $1 million. That's a lot of coffee from Luke's!
Interestingly, Richard and Emily's place in Hartford, Conn., might not be that much more expensive? I would guess that their sprawling manse with pool house would go for well into the millions, but comparably sized houses are going for about $250,000 in the area. (Unfortunately, pool parties with Logan are not included. Boo!)
Celebrity news, beauty, fashion advice, and fascinating features, delivered straight to your inbox!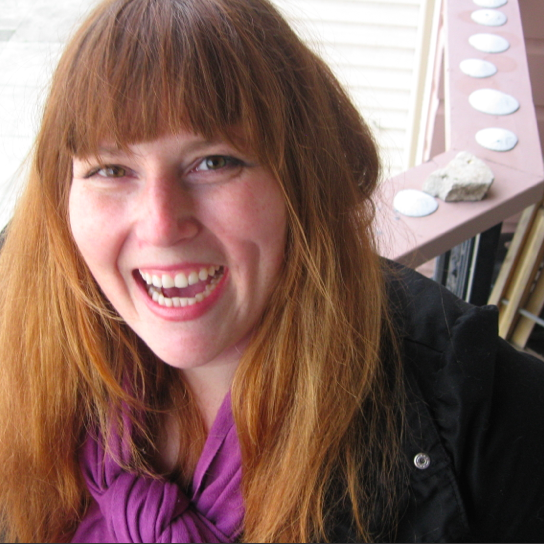 I write on Fox's THE GREAT NORTH. Before that, I wrote and edited for Cosmopolitan magazine and the Jezebel blog. My writing has also appeared in the New York Times, The New Yorker, Esquire, VICE, Marie Claire, McSweeney's, California Sunday, BUST, Elle, Village Voice, Harper's Bazaar, LA Weekly, Eater, Fast Company, Mic, Atlas Obscura, and more. I co-host/co-produce a comedy/storytelling show on the first Friday of every month at Stories in LA. I have a degree in Film and TV from NYU's Tisch School of the Arts.