The New York Terror Attack in Photos
Eight people died and 11 were injured after a truck plowed into a bike path yesterday.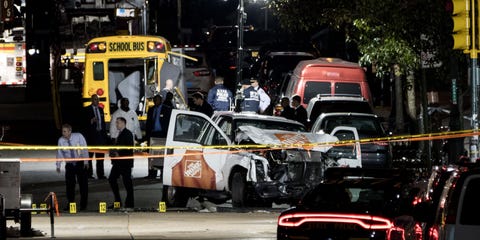 Tragedy struck lower Manhattan yesterday afternoon when—in what New York City Mayor Bill de Blasio is calling "a cowardly act of terror"—a man plowed a rented truck through a popular bike path, killing eight people and injuring 11 more. Here, candid photos of the attack's aftermath.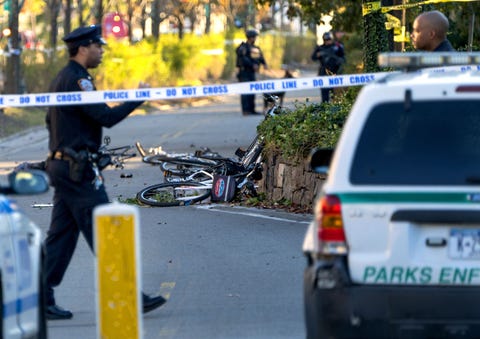 AP/Rex/Shutterstock
Shutterstock
Bicycles and debris lay on a bike path after a motorist drove onto a pedestrian path located near the World Trade Center memorial.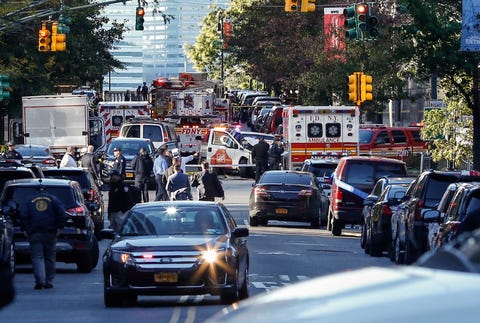 Emergency personnel respond after reports of multiple people hit by the truck.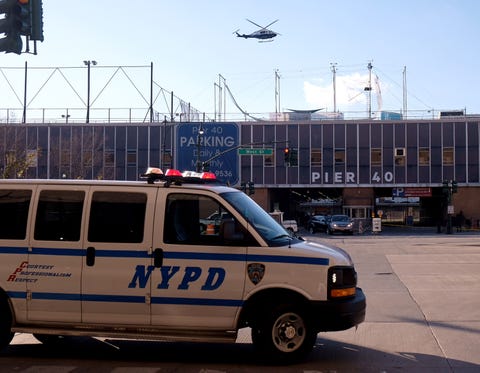 Police gather at the scene of the attack.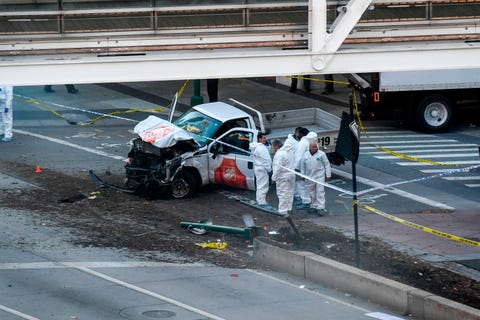 Investigators inspect the truck involved in the terror attack.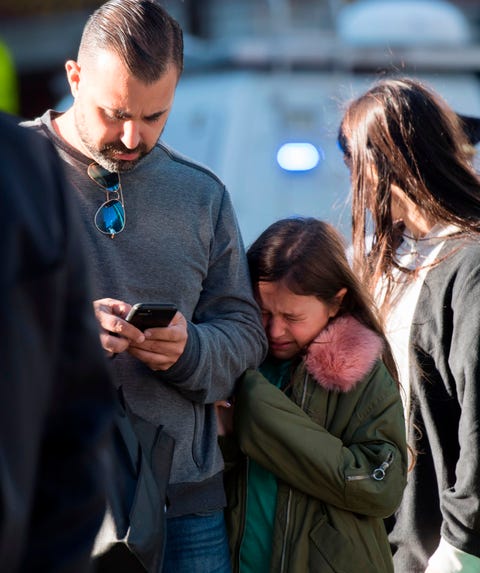 A young girl reacts as police officers block off the scene.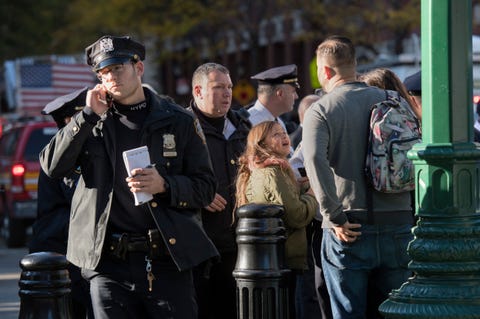 Police manage the crowd of shaken pedestrians.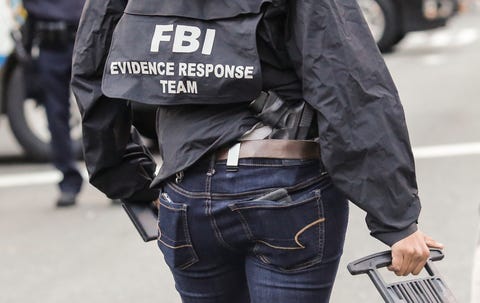 An armed member of the FBI on the scene.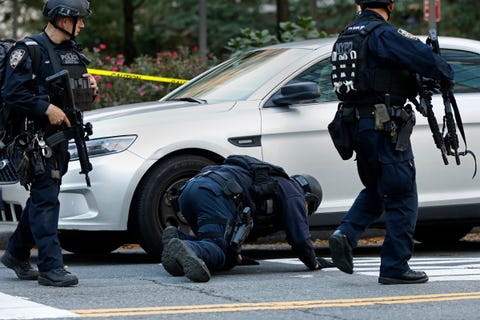 SWAT members check for explosives under a car one block from the site of the attack.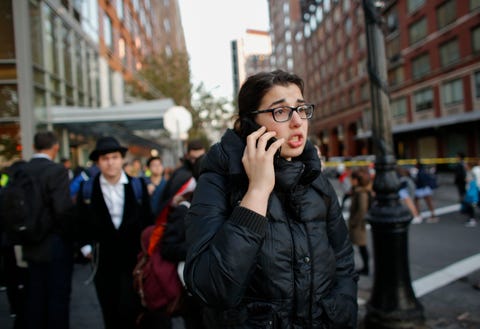 Students from nearby Stuyvesant High School are evacuated.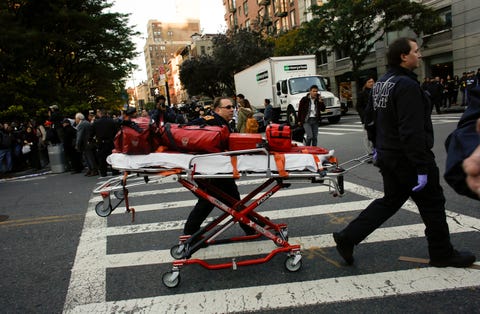 Emergency workers bring a stretcher to the scene of the attack.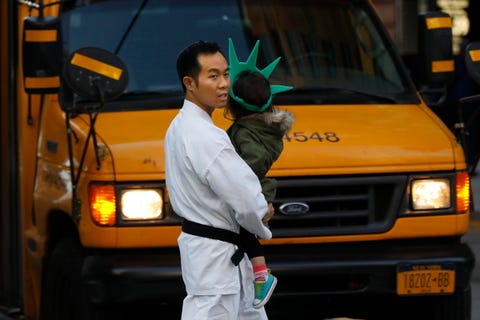 Parents pick up their children from Public School 89, located near the scene.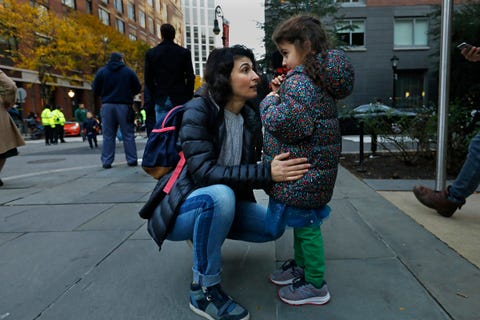 A mom comforts her child after picking her up from Public School 89.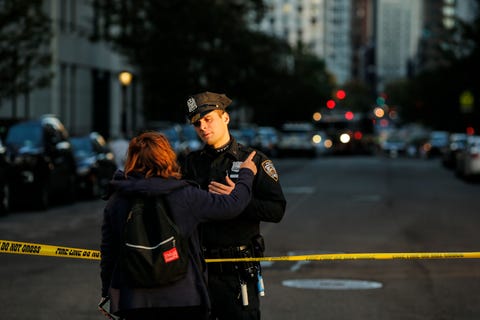 A NYPD officer blocks the entrance to a street while emergency workers respond.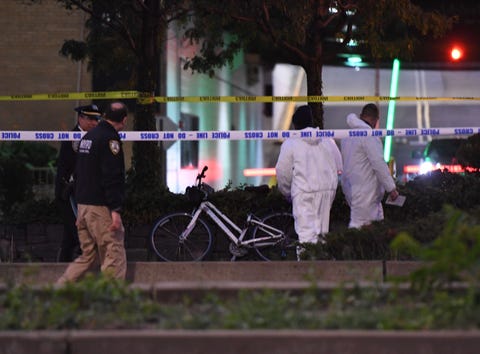 Authorities inspect the scene.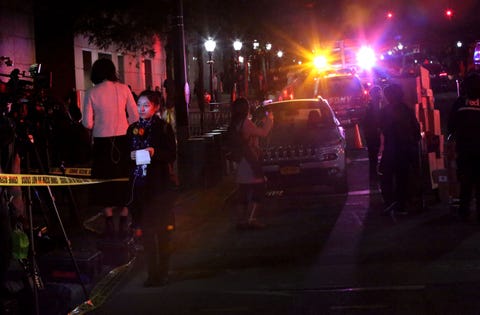 Members of the media gather at West St. and Murray St. in lower Manhattan to report on the attack.
This content is created and maintained by a third party, and imported onto this page to help users provide their email addresses. You may be able to find more information about this and similar content at piano.io