50 Things Only Diehard Destiny's Child Fans Will Know
Like Beyoncé's mom casually designed all of their costumes...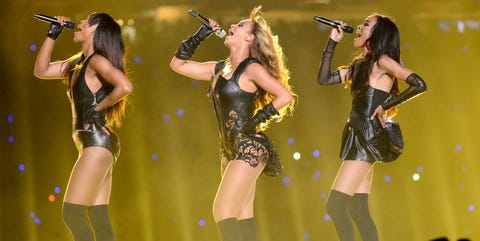 It's been 20 years since Destiny's Child made their *official* debut in 1997 (bet you didn't know they really formed for the first time seven years prior under another name). Besides being named one of the top 10 girl groups of all time and pretty much fostering the birth of Queen Bey, Destiny's Child has been through a lot throughout its tenure. Ahead, 50 things you didn't know about the iconic group. 🎶 Cue the music: "I'm a survivor..." 🎶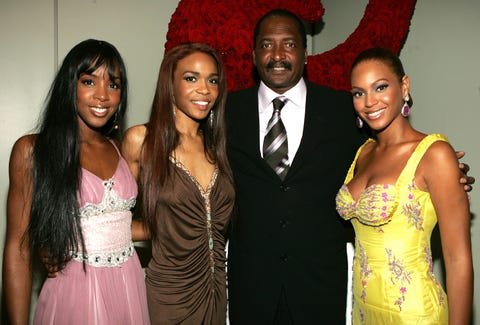 Beyoncé's father was their manager.
His name is Matthew Knowles, and he helped the girls rise to fame.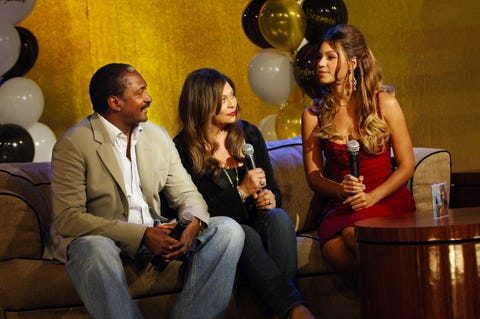 The girls would practice their dance moves and songs...
...in Beyoncé's family garage in Houston, Texas.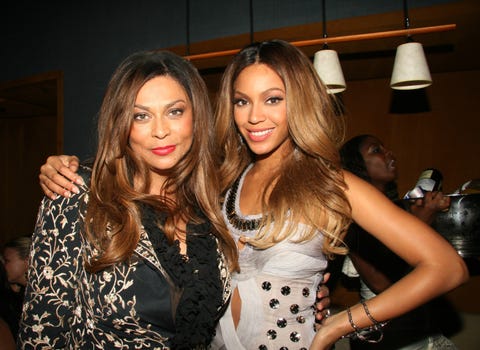 They would also practice at Beyoncé's mom's hair salon...
...called Headliners Salon, owned by Tina Lawson. "I'm not a regular mom, I'm a cool mom."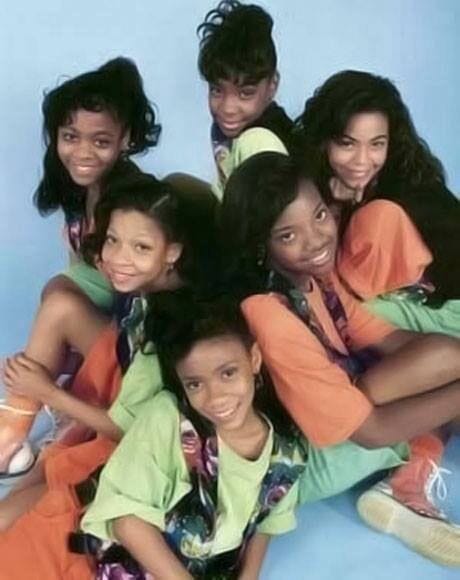 They were originally called 'Girls Tyme'...
...and they formed in 1990—seven years before they *officially* signed to a record label as "Destiny's Child."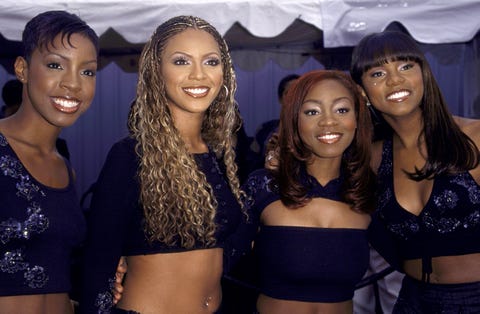 Then they transitioned to a group of four...
...which included Beyoncé, Kelly Rowland, LaTavia Roberson, and LeToya Luckett. (Still no Michelle.)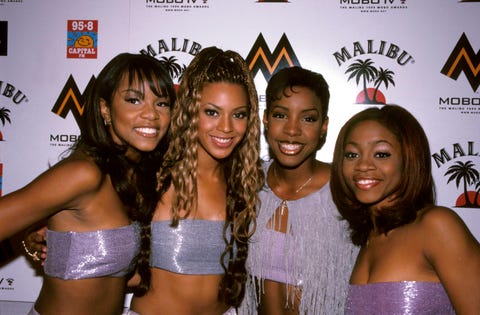 Beyoncé met rapper LaTavia Roberson (far right) while auditioning for a girl group...
...in 1990. Yes, she was a rapper.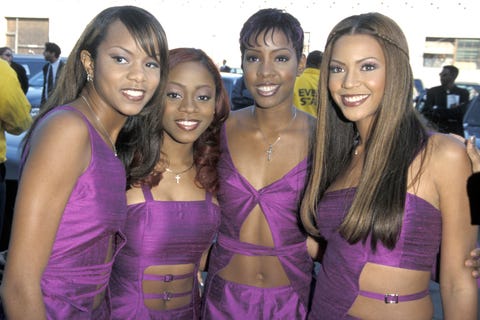 Roberson and Luckett attempted to split from the group.
They claimed their manager, Matthew Knowles, showed favoritism towards Knowles and Rowland. #TheDrama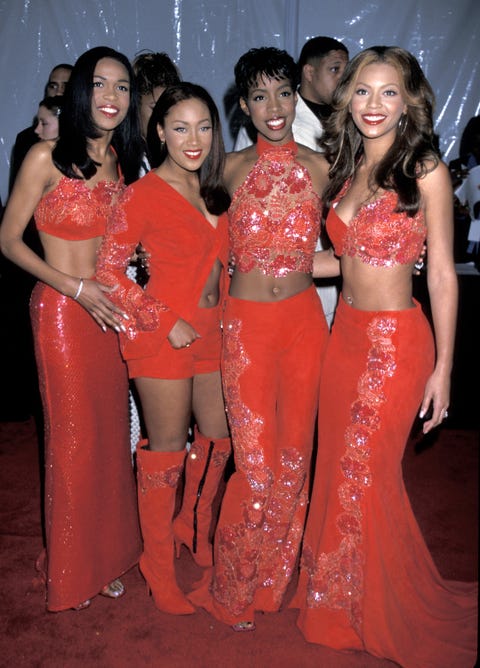 Luckett and Roberson were eventually replaced by Michelle Williams and a woman named Farrah Frankli​n.
But that ended pretty quickly, and soon they became the trio we all know and love: Beyoncé, Michelle Williams, and Kelly Rowland.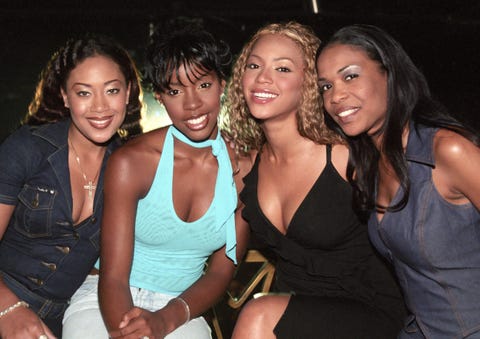 Franklin (far left) was reportedly kicked out of the group...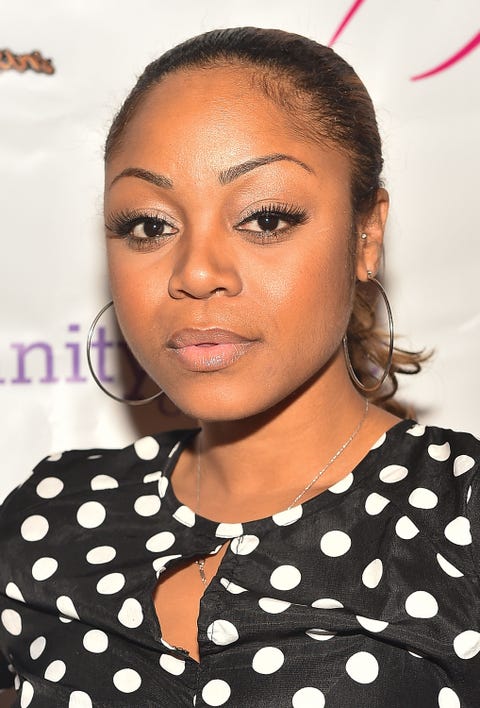 And LaTavia Roberson claimed getting dropped led to depression.
It was during her time as one of the original members with Beyoncé, Kelly Rowland, and LeToya Luckett.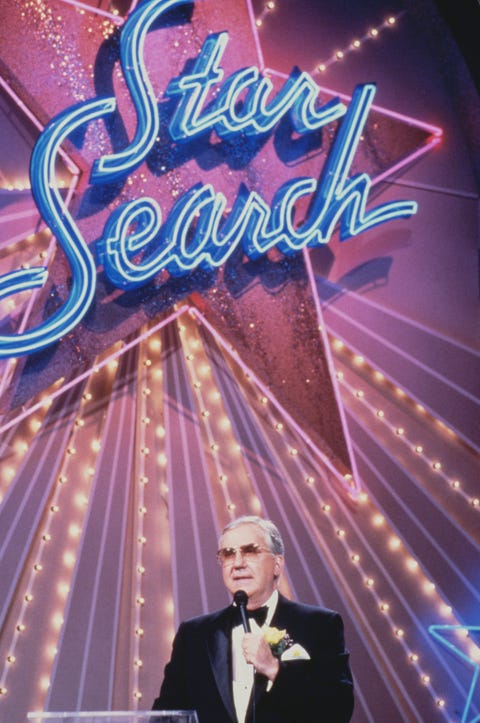 They performed on 'Star Search.'
Yep...remember that show?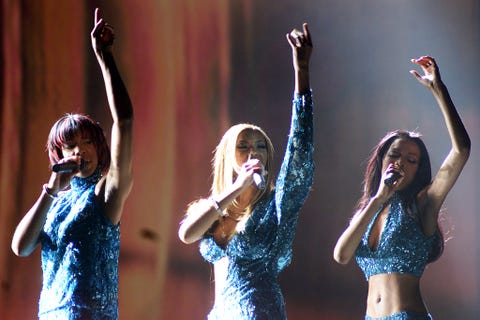 Destiny's Child was the world's top-selling female vocal group...
...between 1997 and 2005.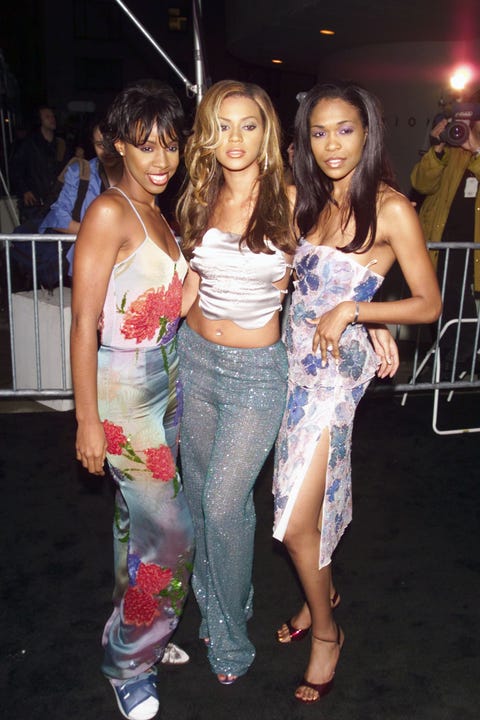 They have sold over 60 million records...
...and have recorded five albums.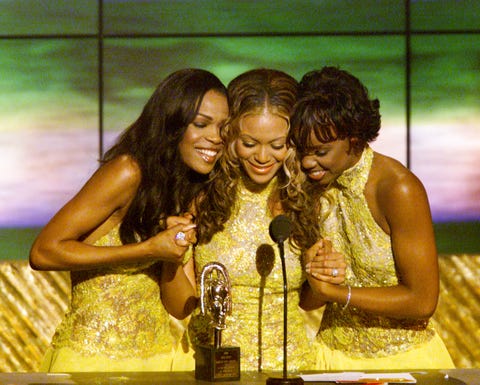 The name "Destiny's Child" is derived from a passage in the Book of Isaiah.
The women are known for their Christian roots.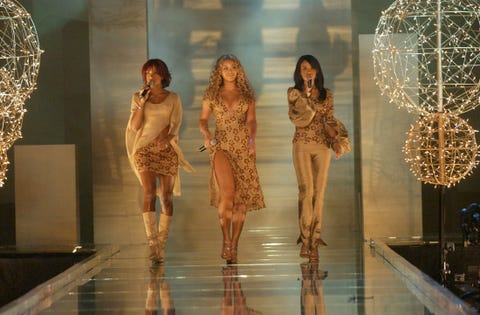 They performed at the Victoria's Secret Fashion Show in 2002.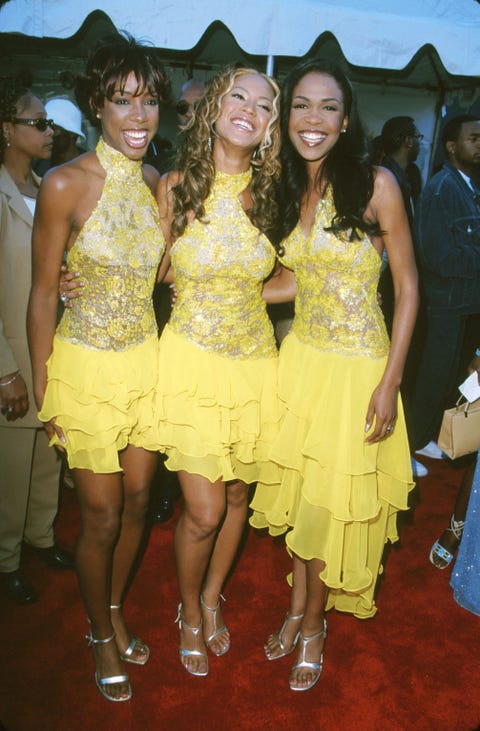 Rowland has a *big* fashion regret during the group.
"One that sticks out, ugh, were these little yellow dresses with feathers at the bottom of it. We look like little chicks on Easter," she admitted. "I remember it didn't even have anything to do with Destiny's Child, but in middle school, I think it was, I remember going through this whole Clueless phase. And it was Clueless goes all wrong. I thought I was Dionne! And it just went all wrong. I had a There's Something About Mary moment, a Clueless moment, and I was like, 'Just chill on movies, Kel.'"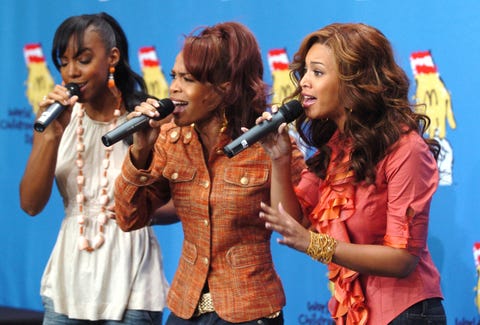 They were sponsored by McDonalds for their 2004 album 'Destiny Fulfilled.'
Their slogan was "Destiny Fulfilled...and Lovin' It."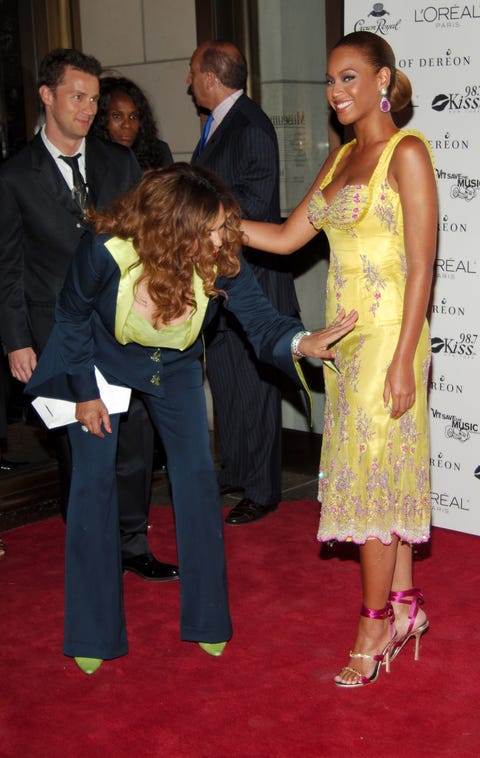 Tina Knowles designed most of Destiny's Child's costumes...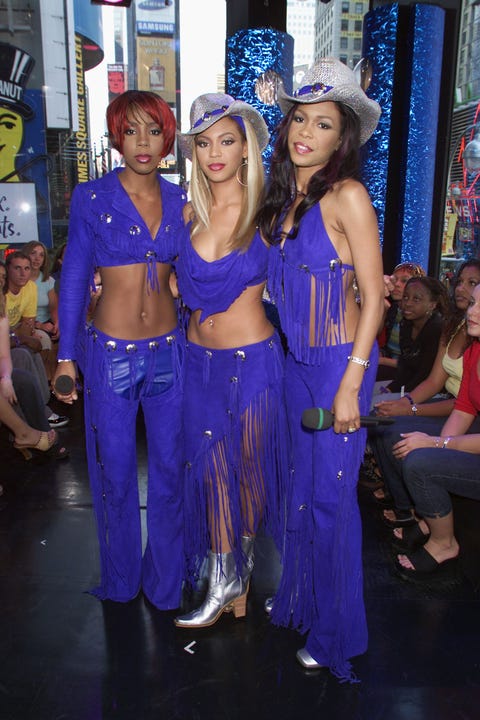 ...And she admitted they looked a little crazy.
"They looked a little crazy sometimes, but people always wondered what they were going to wear next," she told The New York Times.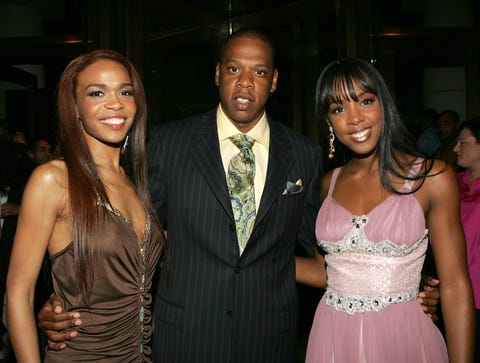 Jay-Z was an OG supporter of the girls...
...way back in the day when him and Beyoncé were first dating.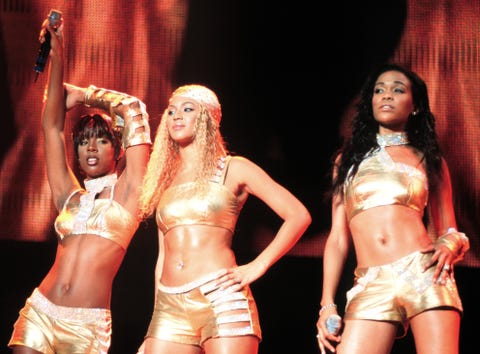 Their major breakthrough was the single, "Say My Name."
In February 2001, Destiny's Child won two Grammy awards for the single.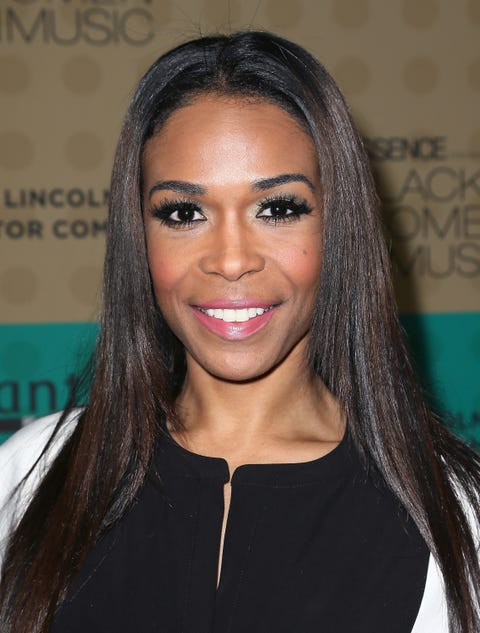 Williams was the first to release a solo album in 2002.
It was called Heart to Yours and it was a gospel album.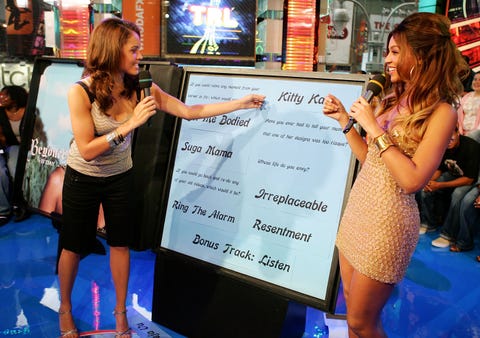 Beyoncé's first solo album 'Dangerously in Love' was considered the most successful of the three ladies' debut album.
It sold 11 million copies.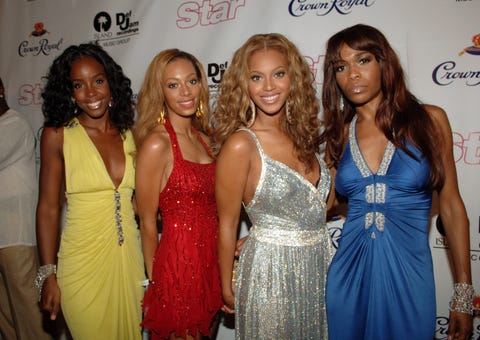 Destiny's Child sang backup vocals for Solange Knowles...
...who was the lead on the theme song for the Disney Channel series The Proud Family. #TBT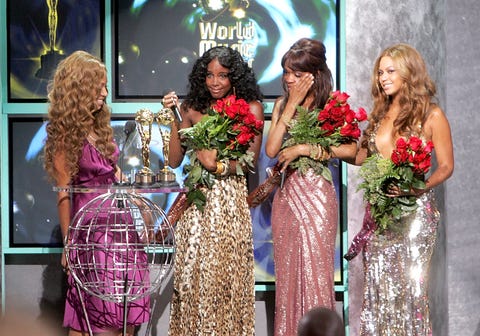 Solange *almost* joined the group as their fourth member.
In June 2003, Matthew Knowles announced that Destiny's Child would expand back to a quartet.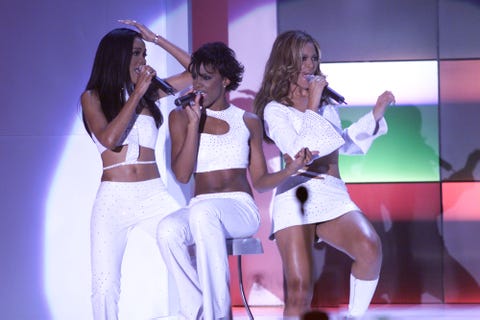 However, Beyoncé confirmed two months later her sister wouldn't be joining.
Solange would instead work on her solo career with the debut of her first album, Solo Star, in 2003.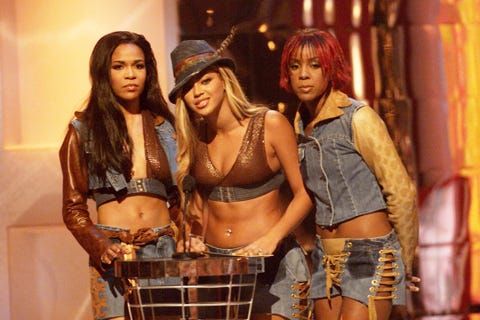 Solange credits the girls for helping "find her voice."
"My sister and Kelly Rowland were the same age, which is like a built-in best friend in the house; they were extremely close," she said. "Writing felt like this insular thing that I could go back in my room and express all that I would observe, all the emotions that would arise. It felt like mine, my little thing."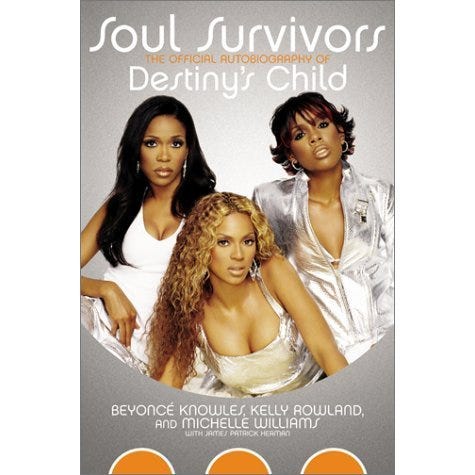 They have an autobiography called 'Soul Survivors'...
...which was released in 2002.
This content is created and maintained by a third party, and imported onto this page to help users provide their email addresses. You may be able to find more information about this and similar content at piano.io