15 Wedding Songs That Aren't Completely Corny
It can't all be the Electric Slide.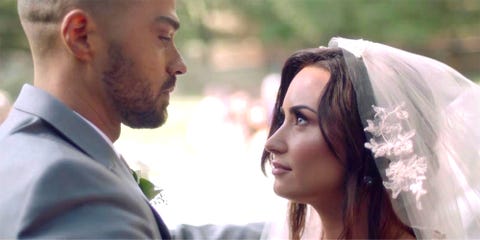 At a wedding, the main reasons you would want people to cry are 1) from Stendhal syndrome, having seen you in your dress; 2) from laughter; or 3) because they all want to marry you but were too chicken to pipe up, even during the "forever hold your peace" part. It should not be because the music was deeply awful. That's why, ahead, we've compiled a mini mix of appropriate love-y songs for first dances, slow dances, group dances, etc., but not such much so that they'd make you puke.
This content is created and maintained by a third party, and imported onto this page to help users provide their email addresses. You may be able to find more information about this and similar content at piano.io