Editors handpick every product that we feature. We may earn commission from the links on this page.
Gifts for Everyone on Your List Under $30
These 10 fabulous finds are all under $30, making your eight-year-old self proud.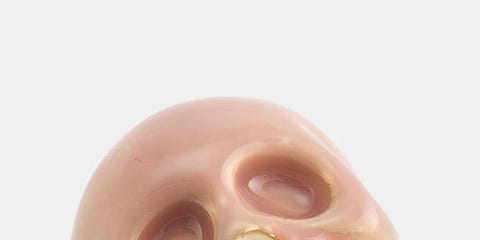 Gone are the days of giving everyone in your classroom a handwritten holiday note attached to a piece of seasonally-appropriate candy. And while there's no good reason to yearn for time travel back to second grade, there's still hope to treat everyone without breaking your budget. These 10 fabulous finds are all under $30, making your eight-year-old self proud.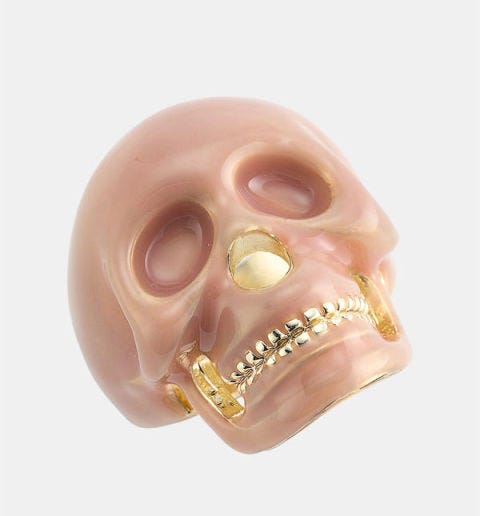 Skull Ring
For the jewelry lovers out there, this gift is sure to stun. This statement ring with gold accents is anything but spooky. $24 at nordstrom.com.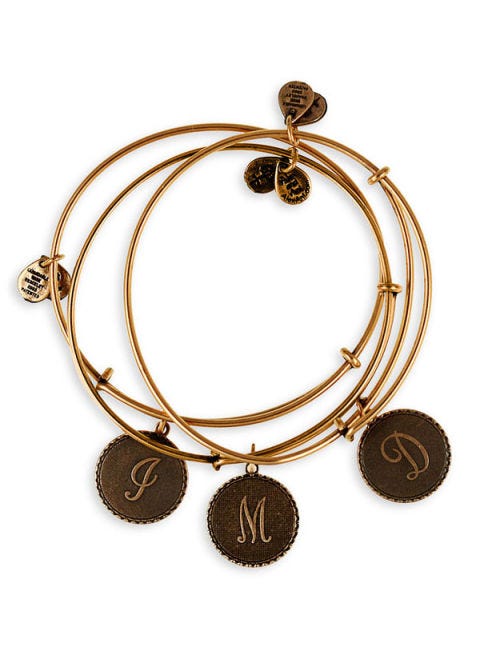 Script Initial Bangle
Gone are the days that you and your best friend wear homemade "BFF" bracelets. This signature charm etched in recycled brass is the perfect grown-up way to show she's still your number one. $24 at nordstrom.com.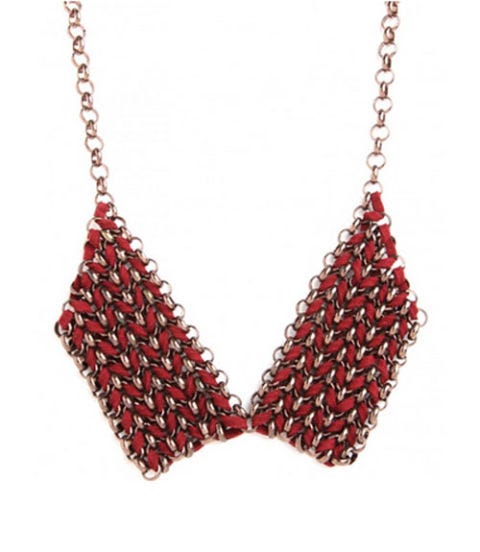 Crimson Mesh Collar
Stand alone collars were all the rage this fall. Keep the fashionista in your life on-trend with this statement mesh collar. $28 at baublebar.com.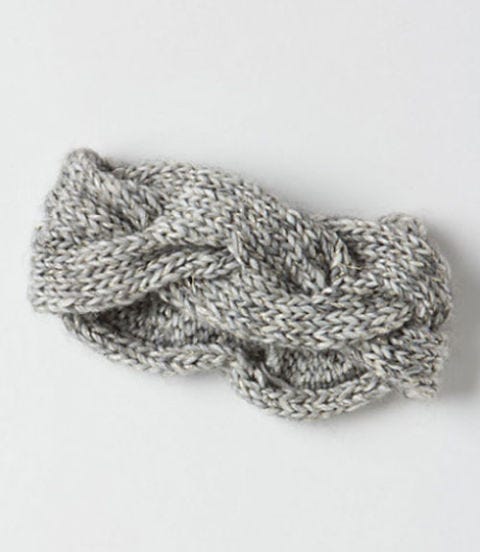 "Courtesy of Anthropologie "
Braided Headwrap
Cold winter months ahead shouldn't mean ugly winter hats. Keep any snow lover on your list warm with this braided headwrap. $28 at anthropologie.com.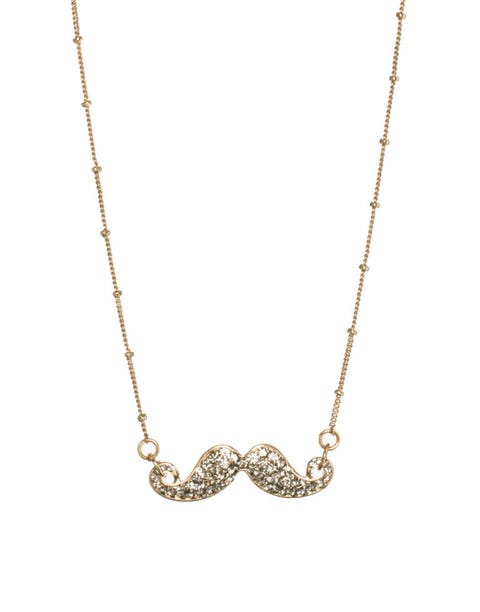 Encrusted Moustache Necklace
Avoid giving a tacky moustache gift with this crystal embellished necklace. It's the perfect gift for the accessory — or moustache — lover in your life. $14 at asos.com.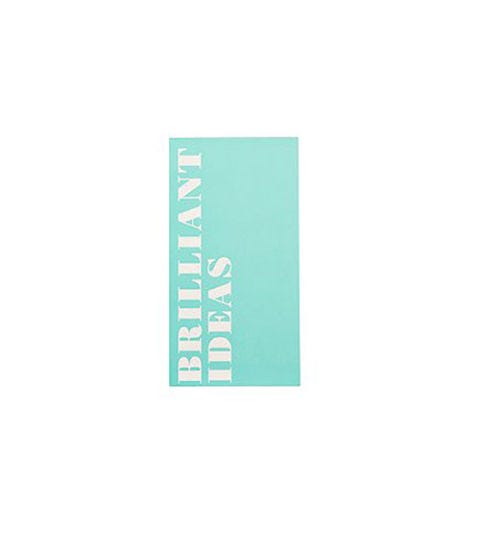 Brilliant Ideas Large Notepad
Paper products are a pretty standard item to gift during the holidays, and for good reason. Everyone is a note-taker to a certain extent, so why not provide someone on your list a space to record all those brilliant ideas for future reference? $10 at katespade.com.
Holiday 4-Bar Collection
Sure, there are some people out there who, for one reason or another, don't enjoy chocolate, but for 99 percent of the population this quartet of festive flavored chocolate bars will definitely put a smile on a friend's face. $16 at theochocolate.com.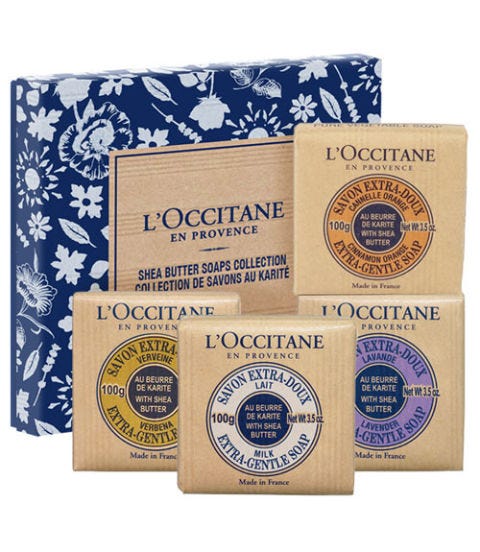 "Courtesy of L\'Occitane"
Shea Butter Soap Collection
Another gift-giving era worth noting: the Bath & Body Works scented lotion, soap, and body spray phenom of the '90s. Take a step far enough away from yesteryear's holiday trend with this luxe soapset containing delectable scents like Cinnamon Orange, Milk, Lavender, and Verbena. $28 at loccitane.com.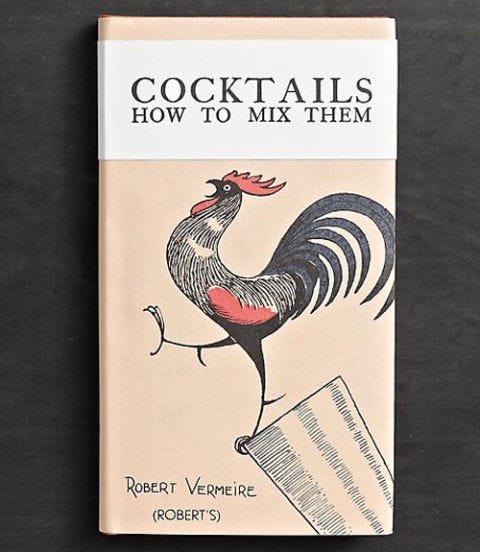 "Courtesy of Restoration Hardware"
Cocktails: How to Mix Them
We highly doubt that even the biggest party animals on your gift list own a cocktail-mixing book as extensive as this. This manual was first published in 1922, so you can consider it the original guide for a first-class cocktail. $19.95 at restorationhardware.com.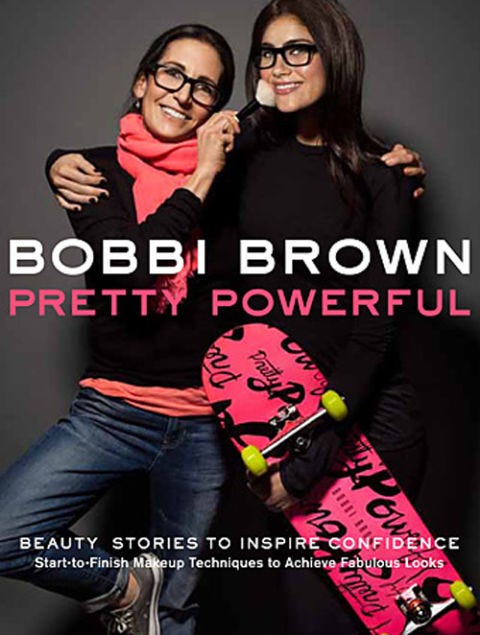 "Courtesy of Bobbi Brown"
Bobbi Brown Pretty Powerful Book
Give the beauty buff on your list the gift that keeps on giving with this beautiful book from one of the industry's best. Leave it to Bobbi Brown to compile a beauty book unlike any we've ever seen before. $29.95 at bobbibrowncosmetics.com.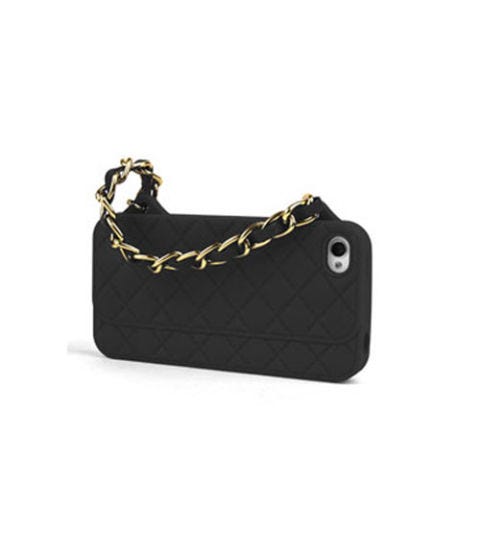 iPurse
We saw this iPurse all over Lincoln Center during Fashion Week, and it's continued to pique our interest since September. If you know an anti-bag lady, give her the gift of consolidation: She can simply slip her ID and credit card between her iPhone and the "purse," and she's ready to go on her way. $15 at kikkerland.com.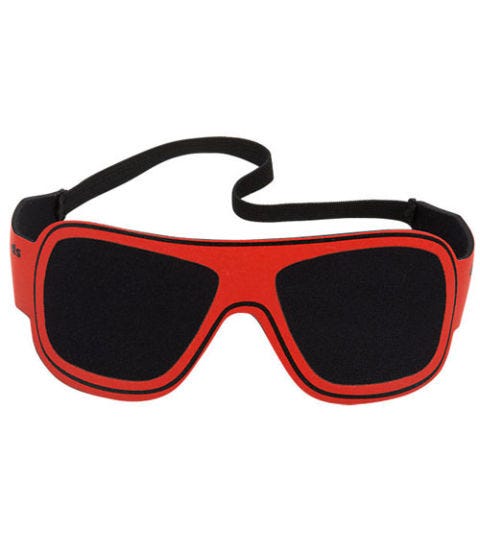 Dream State Eye Mask
For your list's notoriously sleep-deprived workaholic, give him or her this black out light mask for a great snooze — be it for their bed, a long plane ride, or somewhere else that demands some serious shut eye. $18.95 at kikkerland.com.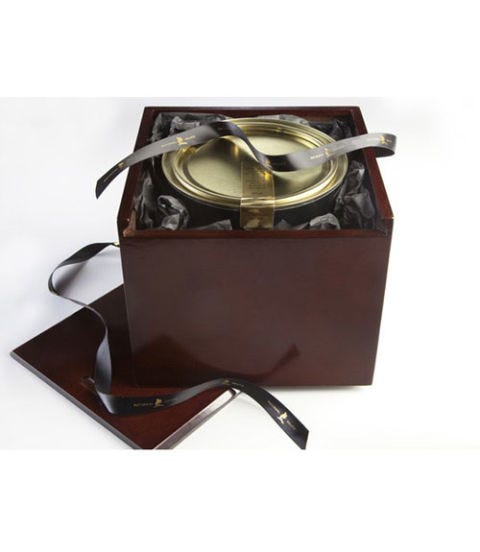 "Courtesy of Squirrel Brand"
Creme Brulee Almonds
Almonds, one of nature's greatest super foods, are only made better with that rich creme brulee flavor we all know and love. $22.99 at squirrelbrand.com.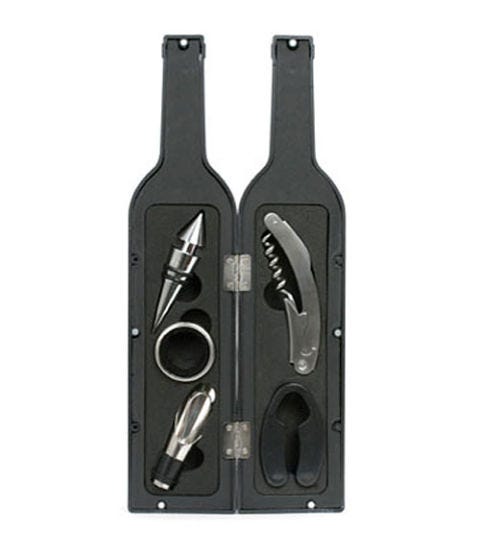 Wine Bottle Five Piece Accessory Set
Whether your friend is a bona fide wino or an occasional enthusiast, there are certain wine-related accessories that can make the experience of pouring a glass that much enjoyable. Here, you'll find a combo corkscrew/bottle opener, drip stop ring, stopper, foil cutter, and combo pourer/stopper. $26.50 at kikkerland.com.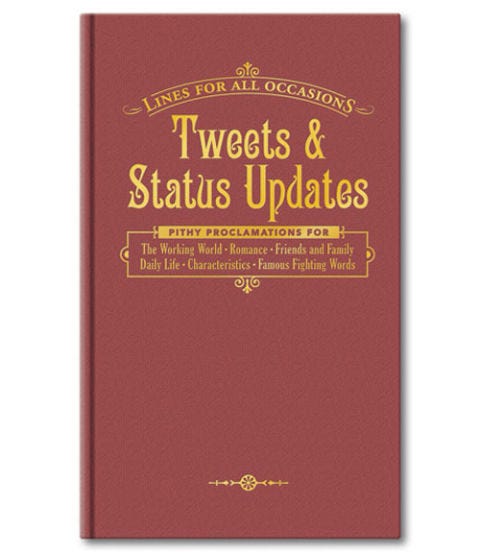 "Courtesy of Knock Knock"
Tweets & Status Updates for All Occasions
For either the social media guru or the technology rookie, this book contains tips and tricks for taking their posts and shares to the next witty level. "Like" and "favorite" away! $9 at knockknockstuff.com.
This content is created and maintained by a third party, and imported onto this page to help users provide their email addresses. You may be able to find more information about this and similar content at piano.io