Balder, Grandson, and More Game-Changing Celebrity Couple Nicknames
The celebrity portmanteau is an art form.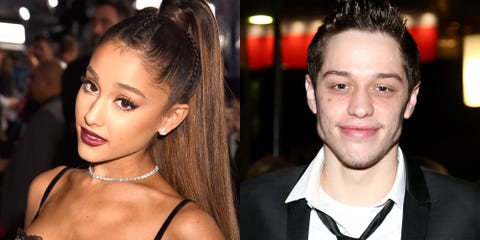 A good supercouple nickname can only exist with a combination of star power, magic, and both parties having the right vowel-to-consonant ratio. For example, "Bennifer"—the celebrity couple portmanteau given to Jennifer Lopez and Ben Affleck's two-year union—rolled perfectly off the tongue. But Garfleck, given to Affleck and his wife of ten years Jennifer Garner, never got off the ground. Not surprising, since they couldn't be Bennifer Two. And no wonder nothing stuck with Justin Theroux and Jennifer Aniston. What would you even do, Jethroux? Aniroux? Therouniston? Maybe he can make it up to us by dubbinghis relationship with Emma Stone "Watch the Therone" or something.
All of this is to say that there are some really great new supercouple nicknames floating around, which means it's a perfect time to list the best of the best. Check them out below.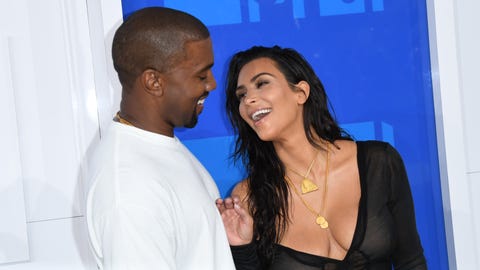 The nickname for our cultural overlords, Kim Kardashian and Kanye West, is so much more than that: Kimye is a brand, a religion even. It's hard to remember a time when Kimye wasn't (even though their relationship became official in 2012).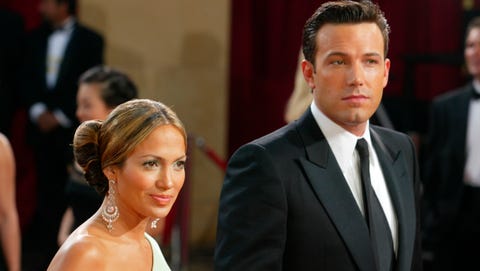 For reasons no one has ever been able to pinpoint, between the years of 2002 and 2004, everyone was obsessed with what was going on inside the relationship of Ben Affleck and Jennifer Lopez. In retrospect, it was probably a harbinger for the horrible surreality of 2018, but back then we just called it Bennifer.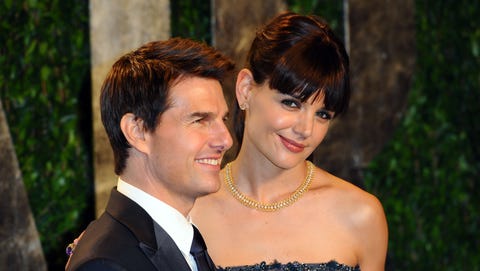 Speaking of horrible surreality, remember when Tom Cruise jumped on Oprah's couch in a really unhinged display of affection for Katie Holmes? Simpler times. Their relationship did three important things: Shed some light on the mysterious world of the Church of Scientology, create the style icon that is Suri Cruise, and introduce one of the better celebrity nicknames in the form of TomKat.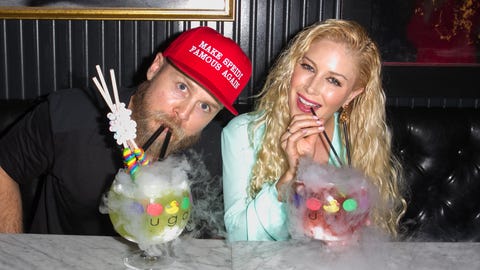 One of the more unlikely celebrity couples to last (but I stan), Spencer Pratt and Heidi Montag debuted their relationship on MTV's The Hills before they became media gadflies. They've been together ever since, and are the rare example of a celeb couple that embraced their joint nickname.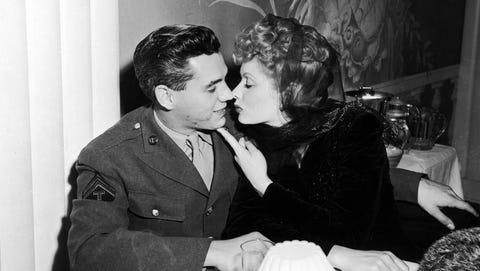 The O.G.s, Lucille Ball and Desi Arnaz (of I Love Lucy fame) had one of the best celeb portmanteaux, and even dubbed their jointly-owned production company Desilu Productions—and that was all the way back in 1950. Owning their couple nickname in this way sort of makes Lucy and Desi the midcentury Spencer and Heidi, don't you think?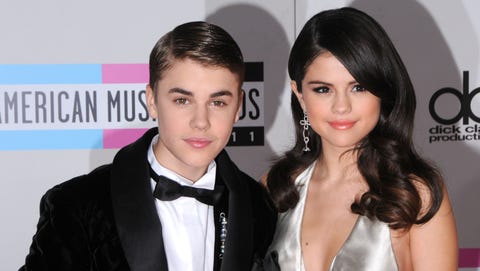 Though Justin is part of Balder now, there was a time not so long ago when he was identified closely as being the other half of a precocious power couple with Selena Gomez, so named Jelena. But it was not meant to be. Plus, her momma don't like him and she likes everyone.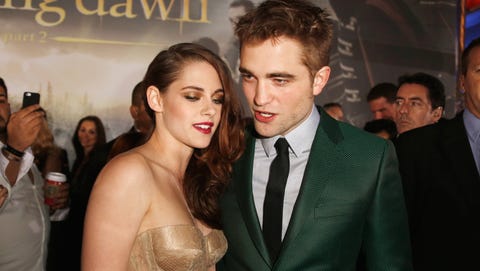 Robert Pattinson and Kristen Stewart are two great tastes that go great together, even if the Twilight franchise in which they met started to visibly wear on them after a few installments. Their relationship ended when Kristen got caught canoodling with a married director, but the two of them immediately went onto awesome other relationships, she with Annie Clark and he with fka twigs.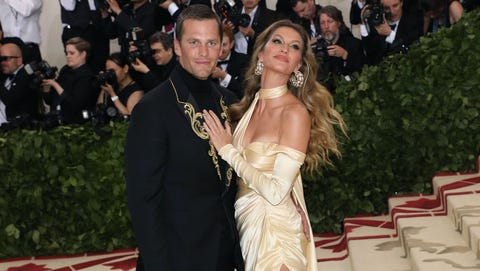 Tom Brady and Gisele Bündchen are probably robots, since they're tall and athletic and sexy and somehow haven't aged over the course of their nine-year marriage. That's why it's cute that some people try to humanize them by calling them The Brady-Bundch. Also a few years ago it came out that they don't eat tomatoes, and for some reason I still think about that a lot.
This content is created and maintained by a third party, and imported onto this page to help users provide their email addresses. You may be able to find more information about this and similar content at piano.io