6 Films Based on Classic Literature
From Clueless to Cruel Intentions.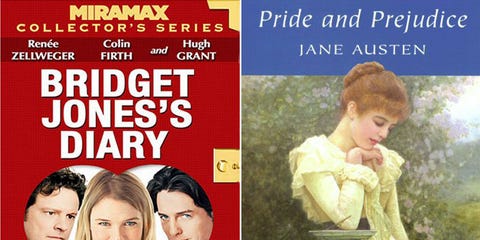 "Courtesy Miramax Films "
You may not realize it, but some of your favorite films dovetail from classic literature of century's past. From Clueless to Cruel Intentions, here are 6 films that echo the syllabus from your high school lit class.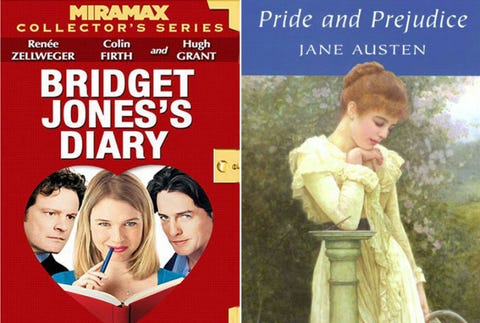 "Courtesy Miramax Films "
Bridget Jones's Diary (2001)
Bridget Jones' Diary is a whimsy interpretation of Jane Austen's Pride & Prejudice. Jones (Renée Zellweger) is the film's female heroine as a contemporary Elizabeth Bennet in search of love. Her love interest, Colin Firth, was cast to play the real Mr. Darcy as he played the character in the BBC adaptation of Austen's tale.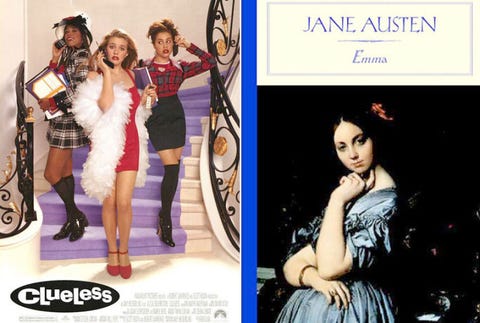 "Courtesy Paramount Pictures"
Clueless (1995)
What could a 19th century aristocrat and Valley Girl have in common? Clueless (1995) addresses this conundrum as it was loosely based on Jane Austen's Emma. For those who've read the classic, you'll soon recognize that Cher is the spoiled yet altruistic Emma. She's always playing matchmaker and eventually finds her own charming suitor, Josh, who's a modern day Mr. Knightley.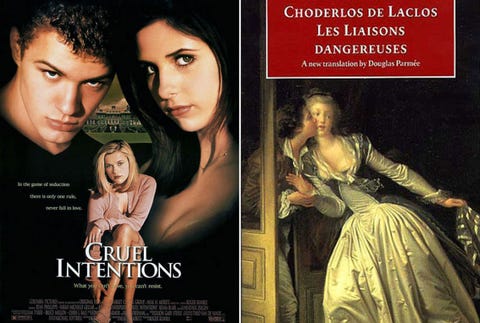 "Courtesy of Columbia Pictures"
Cruel Intentions (1999)
Cruel Intentions takes Pierre Choderlos de Laclos' Les Liasons dangereuses (1792) and adjusts the plot to circle around modern teenagers living in New York City. The French novel was about two rivals (and ex-lovers) who use seduction as means of humiliation — sounds a lot like Kathryn (Sarah Michelle Geller) and Sebastian (Ryan Phillippe), no?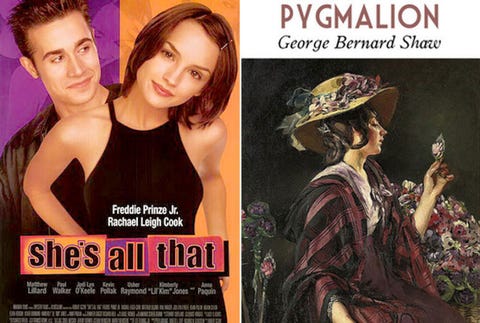 She's All That (1999)
Would Pygmalion be even more of a classic if its characters had a choreographed dance number set to "The Rockafeller Skank"? That is just one of the many questions that its '90s teen adaption, She's All That (1999), had us wondering. The story centers around Laney (Rachel Leigh Cook), a social outcast, who against all odds, becomes the most popular girl in high school while being romanced by Zack (Freddie Prinze Jr.).
This content is created and maintained by a third party, and imported onto this page to help users provide their email addresses. You may be able to find more information about this and similar content at piano.io