5 Old Hollywood Roles That Empower Women
These silver screen stars boast the one thing every woman should have gumption.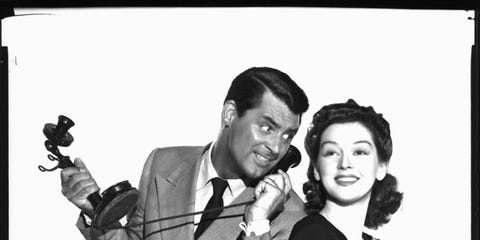 These silver screen stars boast the one thing every woman should have — gumption.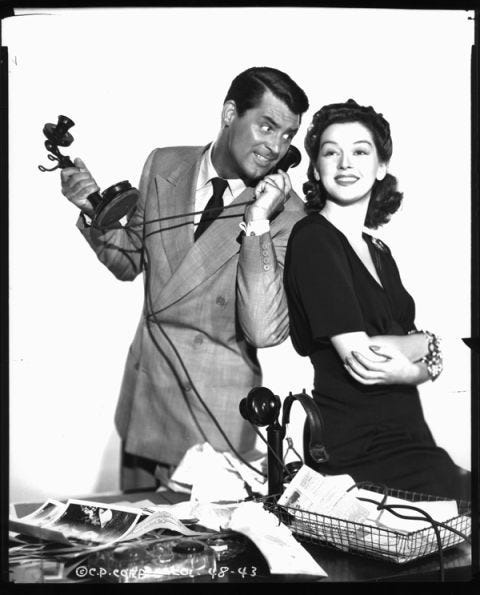 Hildy Johnson in His Girl Friday (1940)
"You have to be the leading lady of your own life," has always been our biggest takeway from the modern rom-com mainstay The Holiday. In the film, Kate Winslet's character Iris Simpkins is advised by storied Hollywood producer Arthur Abbott that it all begins with having gumption. He gives her list of classic films with female characters who have just that. Here, we've rounded up our favorite classic films —two of which were featured in The Holiday — that have fierce female leads.
Back in the day, Rosalind Russell's character Hildy Johnson was one of the most sensational roles written for a women at the time, as it was treated as an equal to the male lead. Johnson portrays a loquacious, whip-smart newspaper reporter, whose editor also happened to be her ex-husband (Carey Grant). She had more smarts and wit than all her male counterparts combined — making her an inspiration to aspiring career women of the time. The rapid-fire dialogue and comic brio between Russell and Grant make this movie an absolute must-see.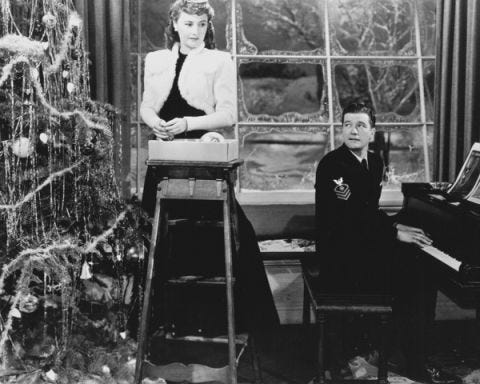 Barbara Stanwyck in Christmas in Connecticut (1945)
Barbara Stanwyck stars as Elizabeth Lane, a famous columnist who writes about her domestic life at her farm in Connecticut for Smart Housekeeping, a magazine for aspiring homemakers. Funny thing is, none of it's true — it's a product of her imagination as a means of forwarding her career. Lane ends up having to put on a charade convincing everyone from her love interest (played by Dennis Morgan) to her boss that she is a domestic goddess, without blowing her cover. You'll fall in love with her quick wit and cunning intelligence.
Katharine Hepburn in Woman of the Year (1942)
Many similarities can be drawn between Katharine Hepburn and her character Tess Harding, a fiercely determined political journalist whose liberated by her feminist ideals. She develops a battle-of-the-sexes dynamic with a male colleague (Spencer Tracy) whom she ends up falling in love and navigating a marriage with. The chemistry between Hepburn and Tracy is palpable throughout the film and marks the beginning of their scandalous 26-year off-screen relationship. They went on to make eight more films together.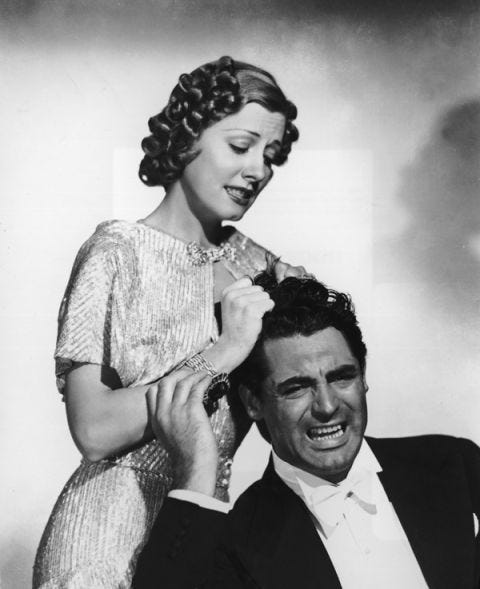 Irene Dunne in The Awful Truth (1937)
Irene Dunne and Carey Grant star as a sophisticated New York city couple who decide to divorce after each accuses the other of having an affair. Despite their separation, they can't seem to stay out of each other's lives. Dunne's character Lucy Warriner is pistol with a penchant for perfectly-timed deliveries, especially when she's hurling eloquent insults.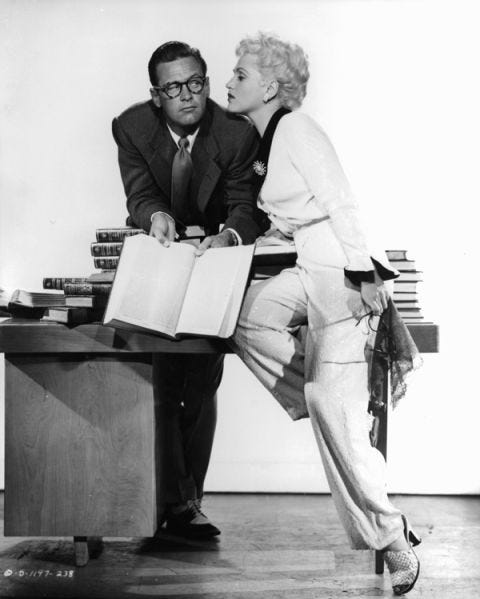 Judy Holliday in Born Yesterday (1950)
Judy Holliday stars as Emma "Billie" Dawn, an ex-showgirl and mistress to crooked junkyard tycoon Harry Brock. She's young and uneducated but is out to prove that she's not as dumb as those around her make her out to be. To prime her for capital society, Brock hires Billie a tutor and she ends up flourishing under her new schooling. Her eyes are opened to not just the literary classics, but her boyfriend's foul business dealings. She leaves Brock in hopes of a new life, one where she's much more than a man's accessory.
This content is created and maintained by a third party, and imported onto this page to help users provide their email addresses. You may be able to find more information about this and similar content at piano.io