The 7 Most Iconic Red Lips On TV
From Lucy to Kelly Bundy.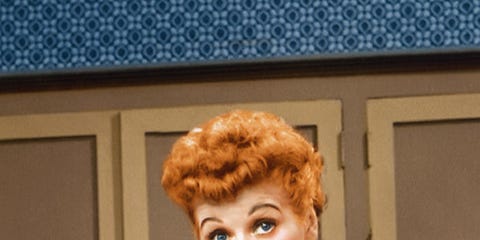 We're not exactly scientists, but we believe there has to be correlation between a red lipstick-wearing TV characters and their subsequent fierceness. Whether it's Lucy Ricardo delivering rollicking one-liners or Joan Harris kicking ass and taking names in the office, these 7 fictional heroines are as red-hot as their pouts.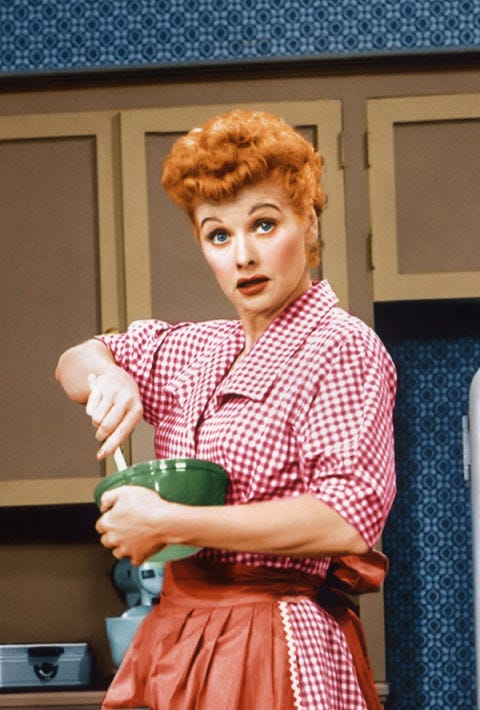 Lucy Ricardo in I Love Lucy (1951-1960)
The slapstick star may not take herself too seriously, but she never messed around when it came to beauty. She accentuated her signature ginger coif with a swipe of bright red lipstick.
Morticia Addams in The Addams Family (1964-966)
Morticia's look is decidedly spooky, but there's something alluring about her blood red pout.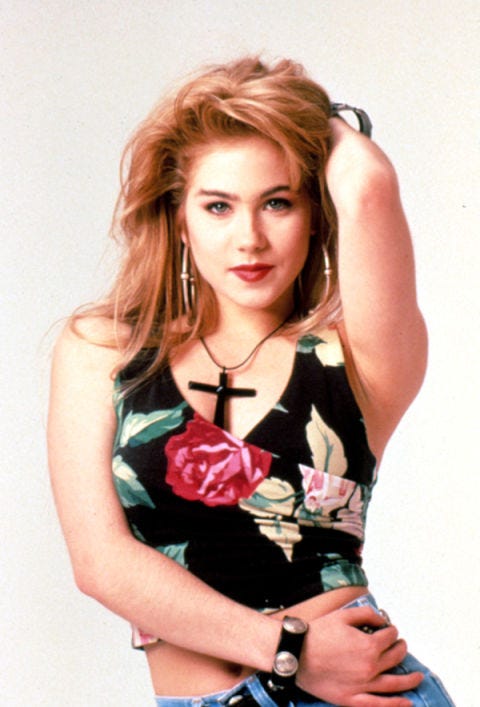 Kelly Bundy in Married... with Children (1987-1997)
Bundy epitomized the '80s girl and her obsession with a more-is-more red lip.
Brenda Walsh in Beverly Hills, 90210 (1990-2000)
You could always find this 90210-er sporting the ultimate '90s beauty trend: brown-red lipstick.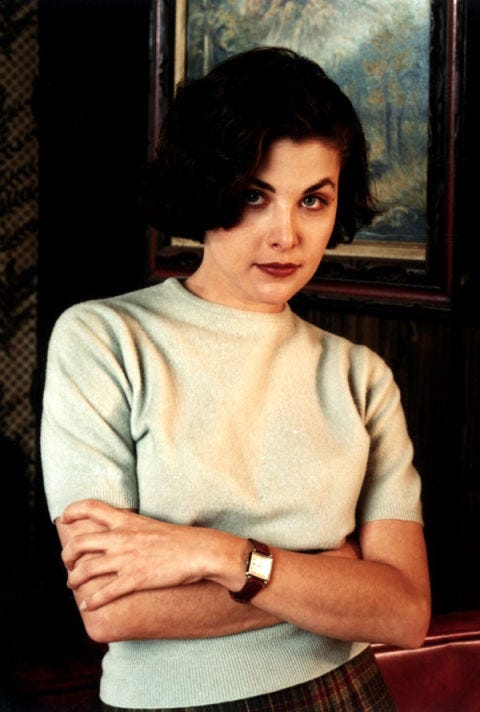 Audrey Horne in Twin Peaks (1990-1991)
If you want to make like Horne, say no to attitude adjustments and top of your look with a broody, deep red lip.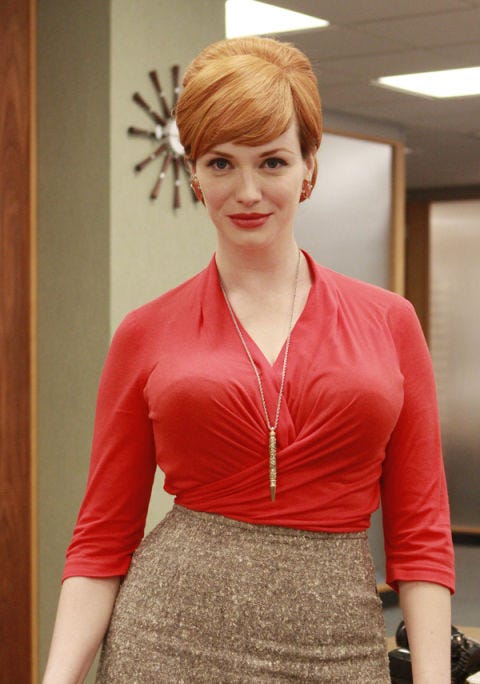 Joan Holloway in Mad Men (2007-Present)
Everything about Holloway screams siren and her immaculate '50s looks are never complete with a scarlet pout to match her red bouffant.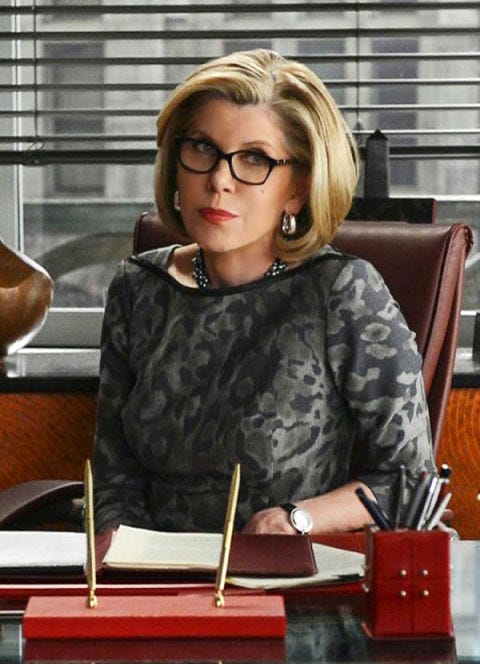 Diane Lockhart in The Good Wife (2009-Present)
Lockhart may be busy laying down the law, but that never stops her from power-dressing and applying a sophisticated red lip.
This content is created and maintained by a third party, and imported onto this page to help users provide their email addresses. You may be able to find more information about this and similar content at piano.io