The 56 Most Powerful Moments for Women in 2018
Thankfully, we had so many to choose from.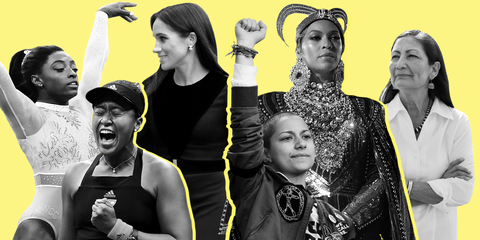 You've heard the adage "Be the change you wish to see in the world?" Well, this year women really took that to heart: A record 257 women won nominations for Congress, female artists topped charts and snagged landmark Emmy nods, and many women spoke out about sexual harassment, gun violence, and injustices—proving time and again that our voices are too strong to be silenced. Ahead, the 56 most inspiring/motivating/pride-inducing female milestones of the last, roughly, 365 days.
A version of this article appeared in the holiday 2018 issue of Marie Claire.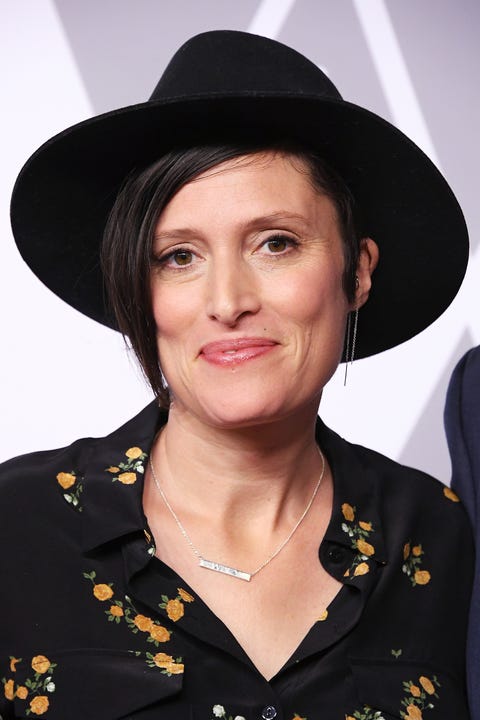 Steve Granitz
Getty Images
January 23
Rachel Morrison, director of photography on 2017's Mudbound, is the first woman to receive an Oscar nomination for Best Cinematography.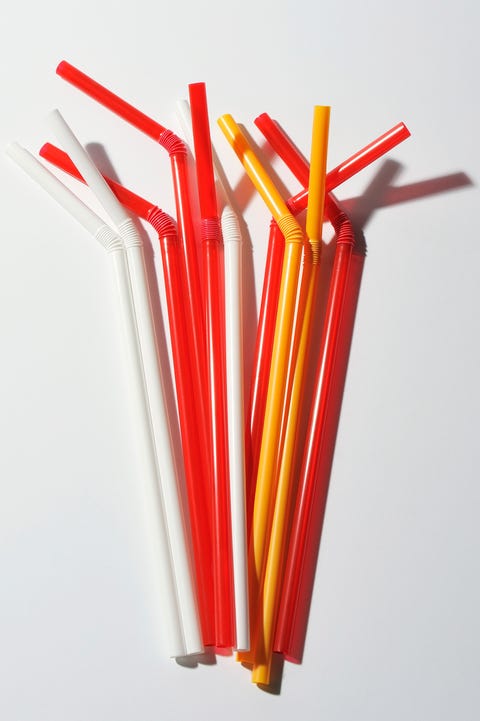 January 25
Pizza Express says it will stop using plastic straws after a five-year-old girl named Ava wrote a letter asking it to do so because straws are "very bad for animals."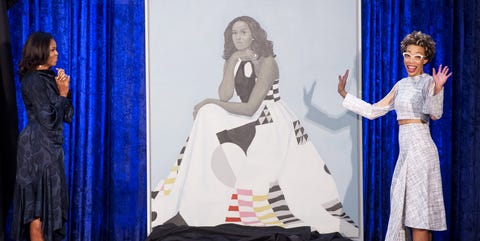 February 12
Amy Sherald's portrait of Michelle Obama is unveiled at the National Portrait Gallery; Sherald and Kehinde Wiley, who painted President Barack Obama's portrait, are the first African-American artists to paint the Smithsonian's official presidential portraits.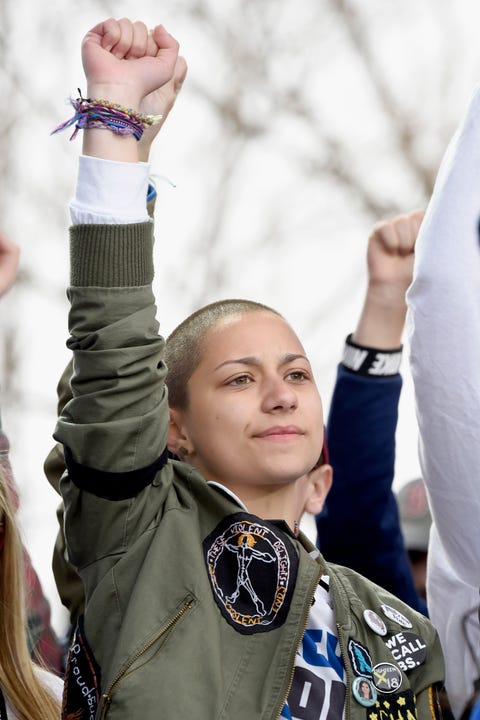 February 17
After 17 of her classmates and teachers were shot dead in Parkland, Florida, Emma González gives a forceful speech at a gun-control rally, galvanizing the March for Our Lives movement. "If all our government and president can do is send thoughts and prayers, then it's time for victims to be the change that we need to see," she says.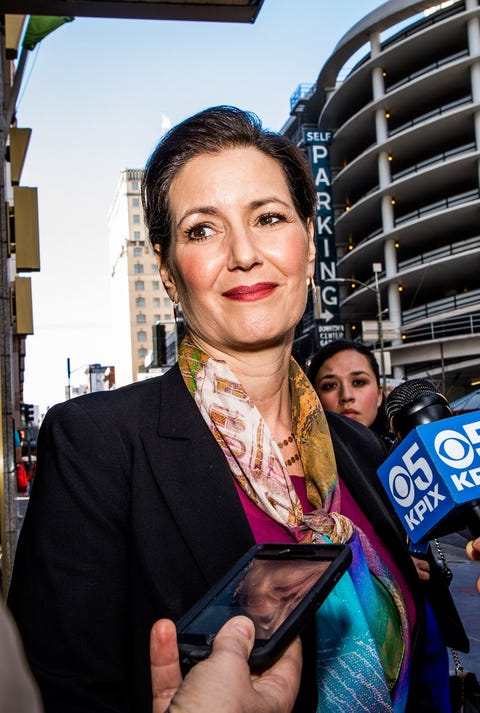 Christie Hemm Klok for The Washington Post
Getty Images
February 24
Oakland mayor Libby Schaaf, thwarting Immigration and Customs Enforcement (ICE), warns of imminent immigration raids, saying it is her moral and ethical duty.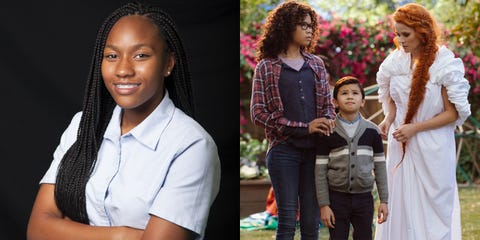 Courtesy Taylor Richardson + Walt Disney
March 14
Taylor Richardson, 14, an aspiring astronaut from Florida, raises more than $100,000 to send girls to see A Wrinkle in Time.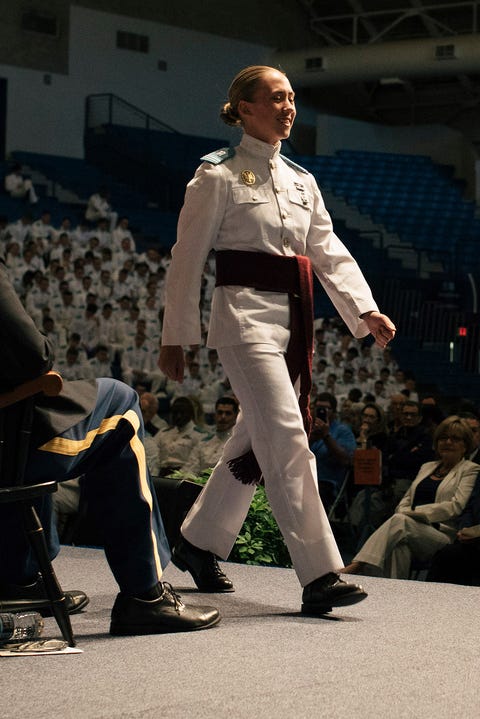 ALYSSA SCHUKAR/The New York Ti​mes/Redux
March 20
The Citadel, the Military College of South Carolina, announces Sarah Zorn as the first woman in its history to serve as regimental commander, the highest-ranking cadet officer, leading the 2,350-student corps.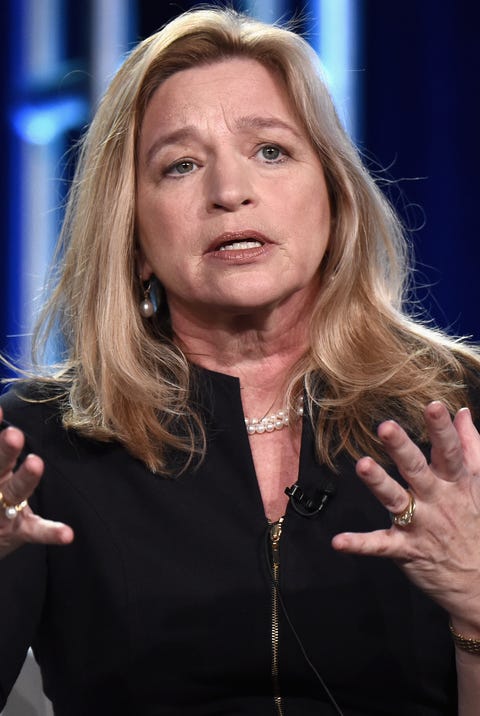 Amanda Edwards
Getty Images
April 5
Ellen Stofan, the former chief scientist at NASA, is named head of the National Air and Space Museum.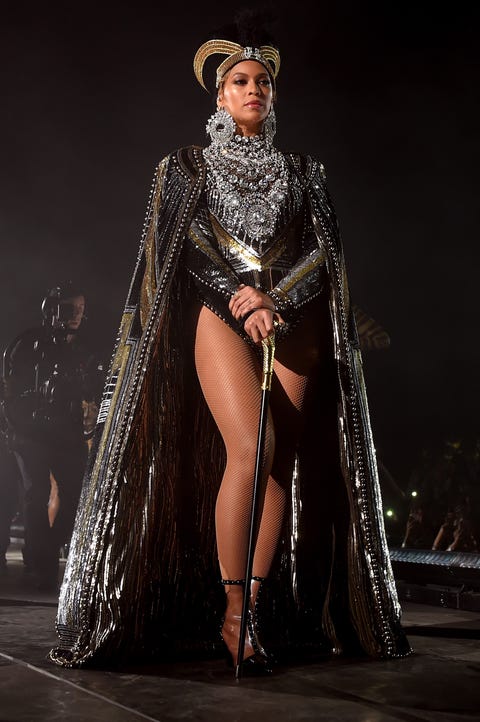 Larry Busacca
Getty Images
April 14
Coachella (er, Beychella) will never be the same. As the first black woman to headline the music festival, Beyoncé plays a 27-song set to 100,000-plus concertgoers that includes five Balmain costumes and more than 100 dancers. It's the most-watched live-streamed performance to date, with 41 million viewers.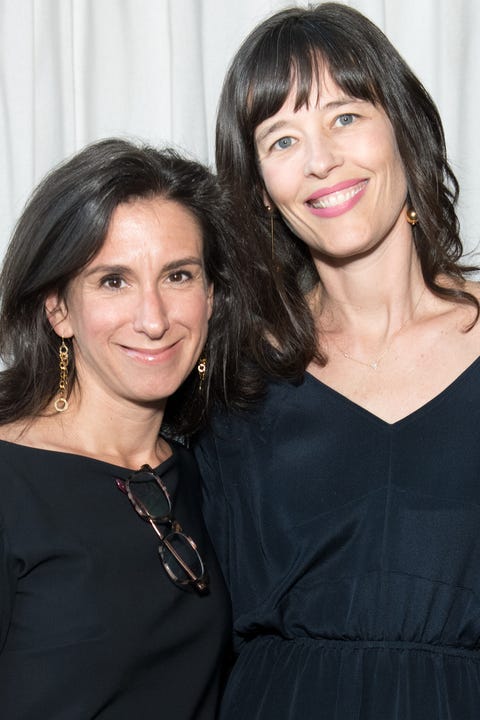 April 16
New York Times reporters Jodi Kantor and Megan Twohey win the Pulitzer Prize for Public Service for exposing Harvey Weinstein's decades of sexual harassment and assault in Hollywood. (The prizes are awarded by Dana Canedy, the first woman and first African-American to administer the prizes.)
Donaldson Collection
Getty Images
April 17
Southwest Airlines pilot Tammie Jo Shults completes an emergency landing after one of the plane's engines explodes and blows a hole in the cabin, saving 148 lives.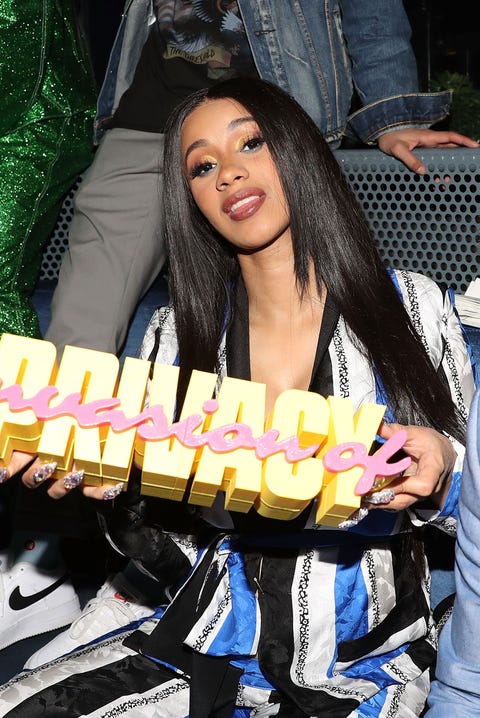 April 19
Cardi B breaks the Guinness World Record for most simultaneous Billboard U.S. Hot 100 entries by a woman by having 13 tracks on the list at once, following the release of her album Invasion of Privacy. The album also debuts at number one, making her the fifth female rapper in history to top the famed chart.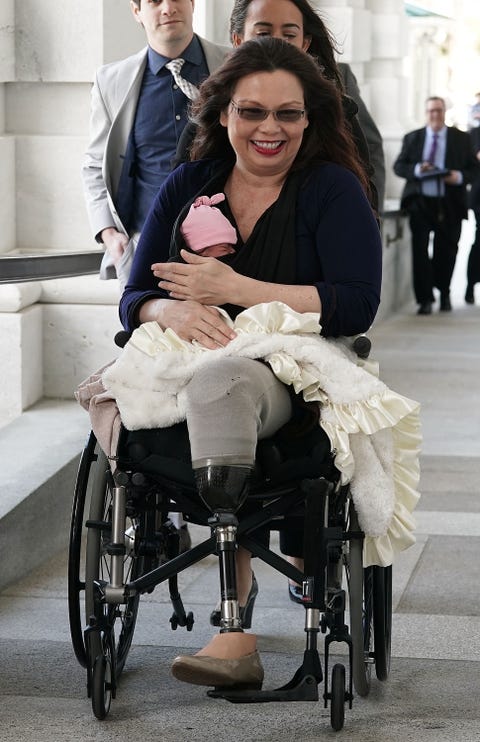 April 19
Illinois senator Tammy Duckworth casts a historic vote with her newborn daughter, Maile, by her side. The Senate had to first change its outdated rules barring members from bringing guests (including newborns) onto the Senate floor.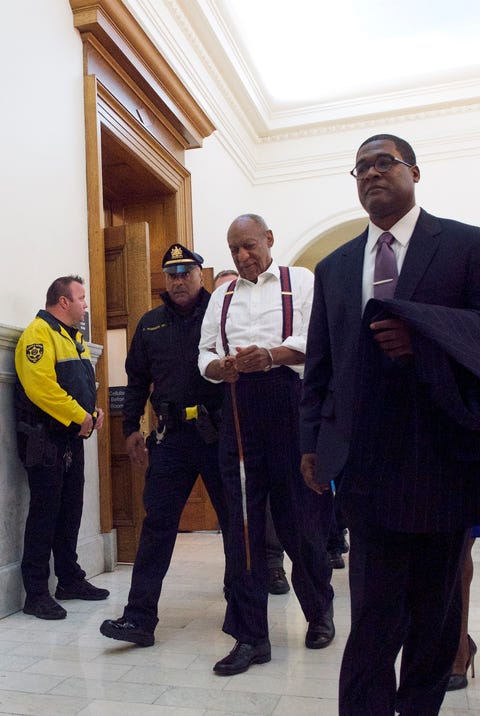 April 26
Bill Cosby is found guilty of drugging and sexually assaulting Andrea Constand in 2004. After the verdict, Constand tweets, "Truth prevails." In September, Cosby is sentenced to 3 to 10 years in prison.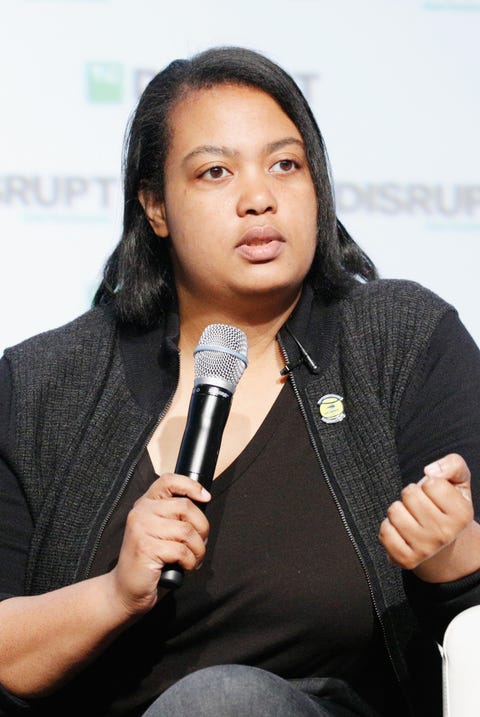 Kimberly White
Getty Images
May 5
Backstage Capital CEO Arlan Hamilton announces a $36 million fund to invest in black female founders; in 2017, just 2.2 percent of $85 billion in VC funds went to women.
The Washington Post
Getty Images
May 7
LaToya Cantrell is sworn in as mayor of New Orleans, the first female mayor in the city's history; now, Louisiana's three largest cities—Nola, Baton Rouge, and Shreveport—are all led by black women.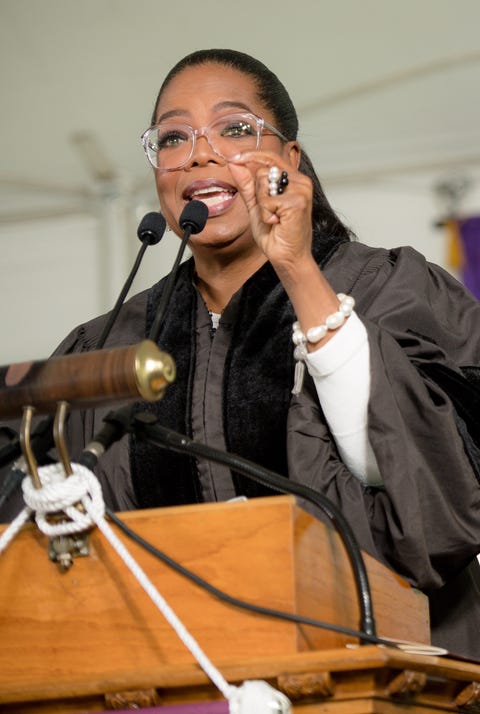 Marcus Ingram
Getty Images
May 9
The Associated Press reports that women make up a majority—60 percent—of commencement speakers at the U.S.'s top colleges for the first time in at least 20 years.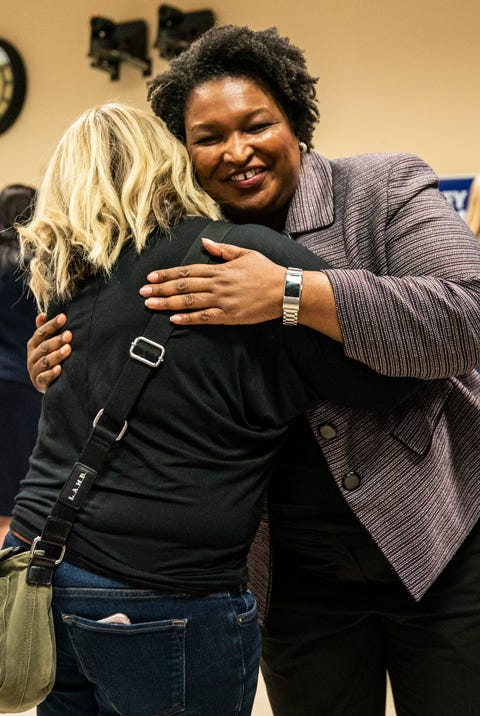 Benjamin Lowy
Getty Images
May 22
Stacey Abrams wins the Democratic primary in Georgia's gubernatorial race, making her the state's first black female nominee for governor. Thus far, no state has elected a black woman governor.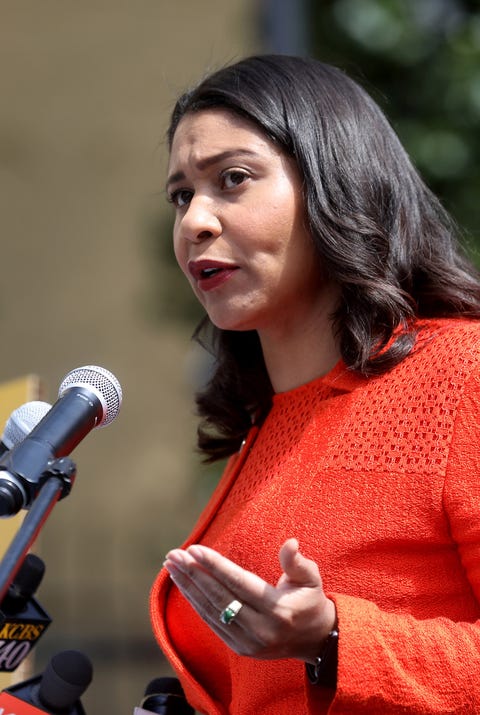 Digital First Media/East Bay Times
Getty Images
June 14
London Breed is elected mayor of San Francisco, a first for an African-American woman.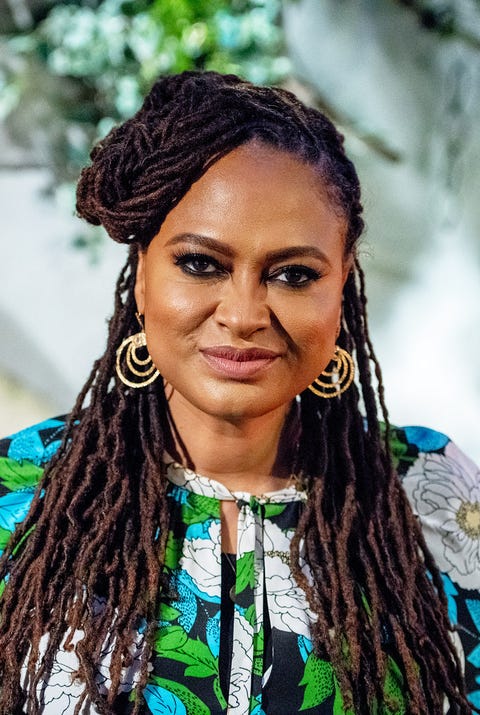 June 18
Ava DuVernay, director of A Wrinkle in Time, joins the "$100 million club" of directors with films surpassing $100 million in earnings; DuVernay, the only black female director to achieve the milestone, tweets, "Lovely room to be in. But can't wait for more sisters to be here."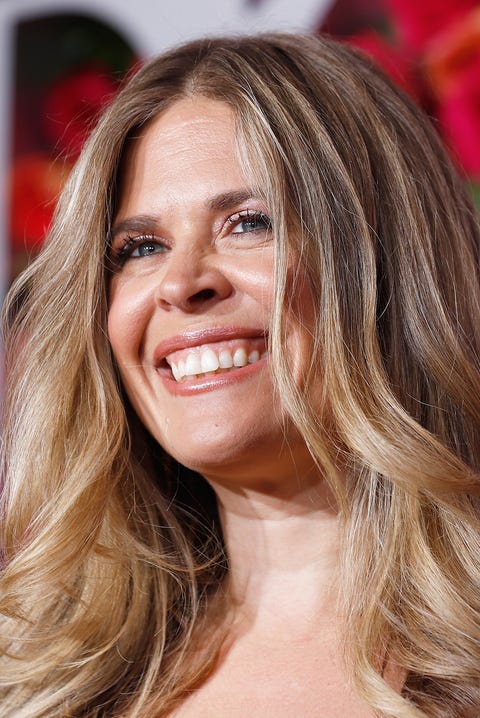 Jemal Countess
Getty Images
June 19
Jennifer Lee, the Oscar-winning screenwriter and codirector of Frozen, is named chief creative officer of Walt Disney Animation Studios. Anna and Elsa would be proud.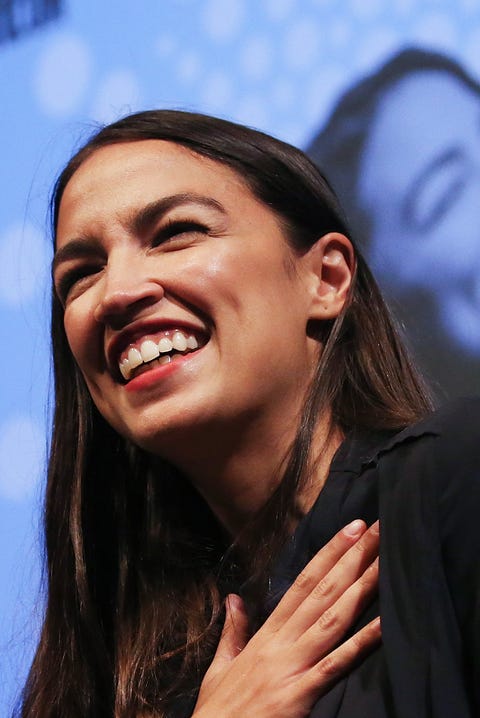 June 26
In a major upset, Alexandria Ocasio-Cortez, a 28-year-old running her first campaign, ousts 10-term incumbent representative Joe Crowley in New York's Democratic primary.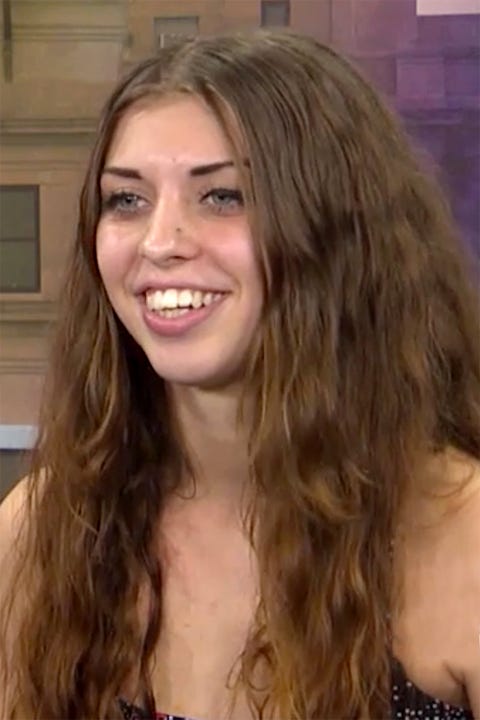 Emelia Holden WTOC Screengrab
June 30
A surveillance video showing Emelia Holden, a waitress at a pizzeria in Savannah, Georgia, slamming to the ground a male customer who touched her butt goes viral, with four million views within days. "You don't touch me," she berated the man, who was arrested and charged with sexual battery.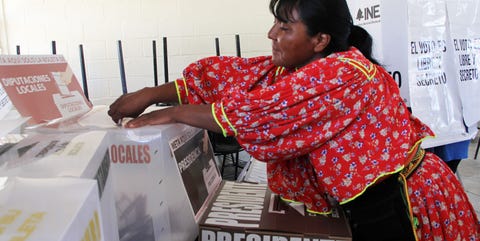 July 1
Women win big in Mexico's elections, taking 51 percent of the senate and 49 percent of the house. Mexico is now ranked fourth globally for gender parity in legislative representation and the only country with an elected senate that is majority female.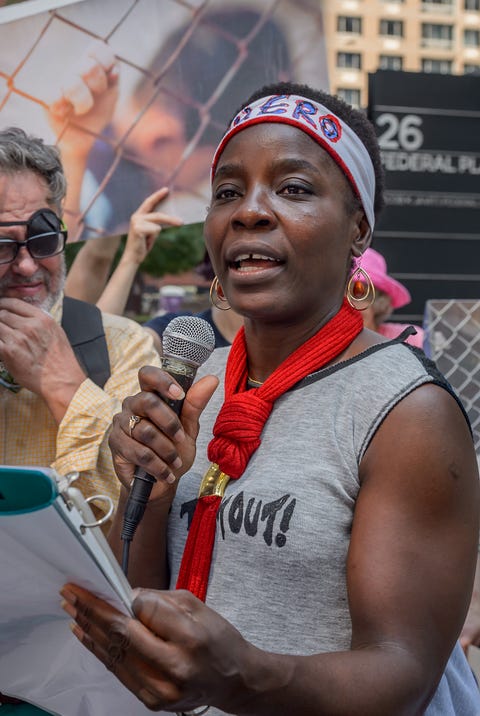 Pacific Press
Getty Images
July 4
Therese Patricia Okoumou protests the separation of migrant families at the U.S.-Mexico border by climbing the Statue of Liberty's base and refusing to leave until "all the children are released."
This content is created and maintained by a third party, and imported onto this page to help users provide their email addresses. You may be able to find more information about this and similar content at piano.io