A Marvel Infinity Saga Timeline to Refresh Your Memory Before 'Endgame'
21 films, three phases, six Infinity Stones, and one mad titan.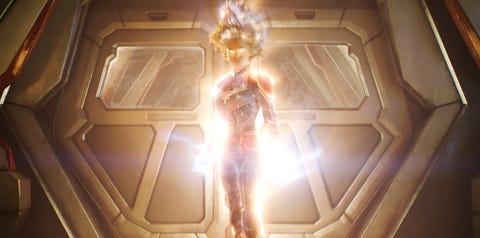 When superhero fans around the globe rushed to theaters to catch the 2008 premiere of Iron Man, many of us had no idea that we would be dedicating millions of dollars and more than 40 hours of our lives over the course of 10 years to the Marvel Cinematic Universe. As time went on, and our favorite superheroes began to cross paths, their respective stories deeply connected. Ultimately Marvel has created a wonderfully complicated ecosystem where all these heroes and villains intermix. I mean, Thor, the hammer-wielding god of thunder (and, after M'baku, the best-looking person in the entire MCU) became besties with Rocket, a gun-toting raccoon—what a world!
As the MCU wraps up the Infinity Saga with the fast-approaching climax, Avengers: Endgame (in a theater near you April 25), it may be difficult to remember all that's transpired in the 21 different feature films over the past decade. Each movie tells an important story in the overall universe, and each character, dusted or otherwise, has a role to play in the fight against Thanos. To refresh your memory, here's a helpful breakdown of the Infinity Saga.
This content is created and maintained by a third party, and imported onto this page to help users provide their email addresses. You may be able to find more information about this and similar content at piano.io