Editors handpick every product that we feature. We may earn commission from the links on this page.
5 Ways to Throw the Ultimate Galentine's Day Party
"It's only the best day of the year!" —Leslie Knope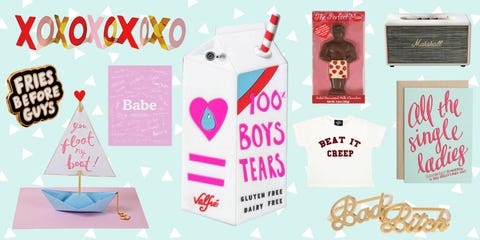 Sure, we get that Valentines day is all about romance, but can we talk about some of the most important loves in our lives AKA our BFFs? Who else is always going to have your back, understand when you DM them ridiculous Instagrams, and, let's be real, listen to you bitch about your on-again, off-again, uh, friend. So in order to celebrate these amazing ladies, we prepped a guide to your ultimate Galentine's Day party—no boys allowed.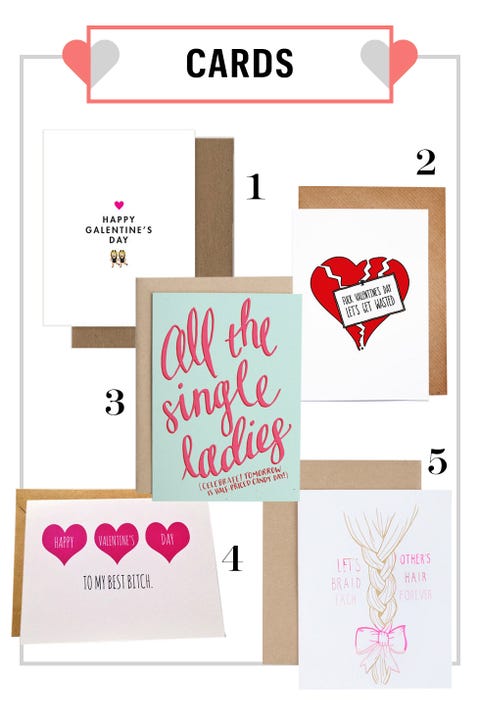 Someone can't make it to the shindig? To make her less devastated that she missed out, send her one of these cheeky cards.
1. Happy Galentine's Day Emoji Card, $4; etsy.com.
2. Rude Valentine Card, $4.13; etsy.com.
3. All The Single Ladies Card, $4.50; etsy.com.
4. Friend Valentine's Day Card, $4; etsy.com.
5. Braid Eachother's Hair Card, $5; catbirdnyc.com.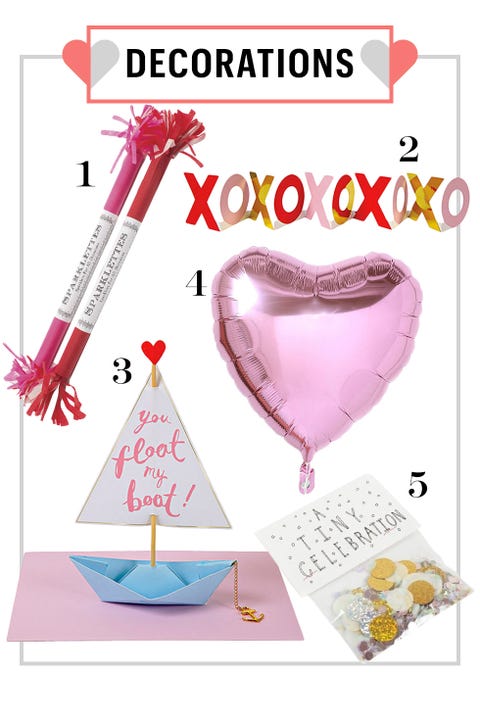 Spruce up your place with V-day themed decorations. Not into that? Sprinkling glitter around your apartment is always an option (though be warned, one of our editors is still finding glitter from her last Galentine's Day celebration).
1. Sparklettes in Romance, $13.50; topsmalibu.com.
2. XOXO Banner, $6.95; shopmerimeri.com.
3. Float My Boat Origami, $6.95; shopmerimeri.com.
4. Foil Heart Party Balloon, $4; urbanoutfitters.com.
5. A Tiny Celebration Glitter Confetti, $8; catbirdnyc.com.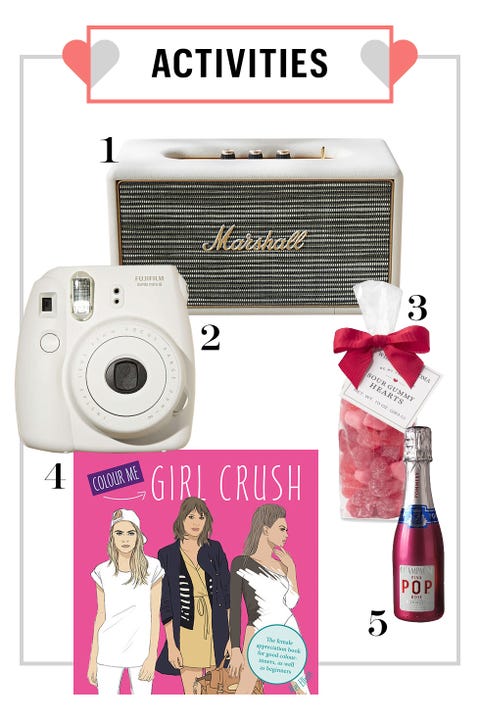 Clearly, you'll need to pop some bubbly (this is a *party*, people), but also blast some music for a dance floor, set up a photo booth, lay out sweets, and have some female-friendly coloring books on hand.
1. Marshall Stanmore Speaker, $400; urbanoutfitters.com.
2. Fujifilm Instamax Mini 8 Camera in White, $79.99 (was $99.99); bestbuy.com.
3. Valentine Sour Gummy Hearts, $12.95; williams-sonoma.com.
4.Colour Me Girl Crush Colouring Book, £ 9.99; ilovemel.me.
5. Pommery Champagne Pops Rose (187 ml), $16.99; bevmo.com.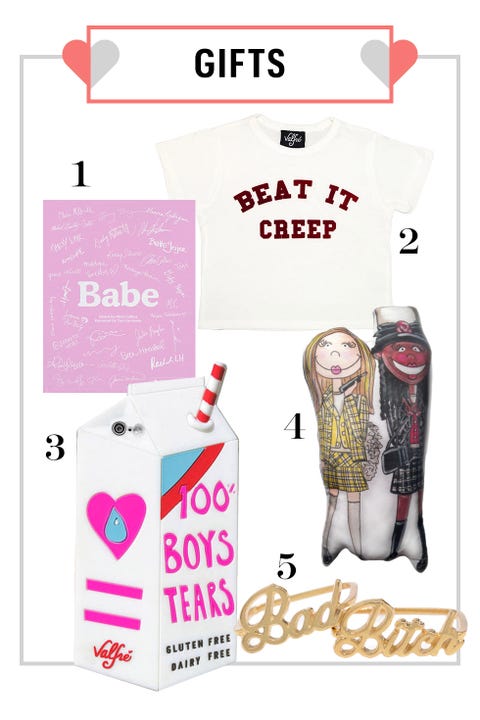 While you don't have to give a BFAP (Best Friend Appreciation Present, duh), these picks are much too cute to pass up.
1. Babe by Petra Collins, $23.09; barnesandnoble.com.
2. Beat It Creep Crop Top, $48; valfre.com.
3. Boys Tears 3D iPhone Case, $38; valfre.com.
4. Cher and Dionne Doll, $30; kahri.com.
5. Bad Bitch Ring Set (BB x Me & You), $125; bingbangnyc.com.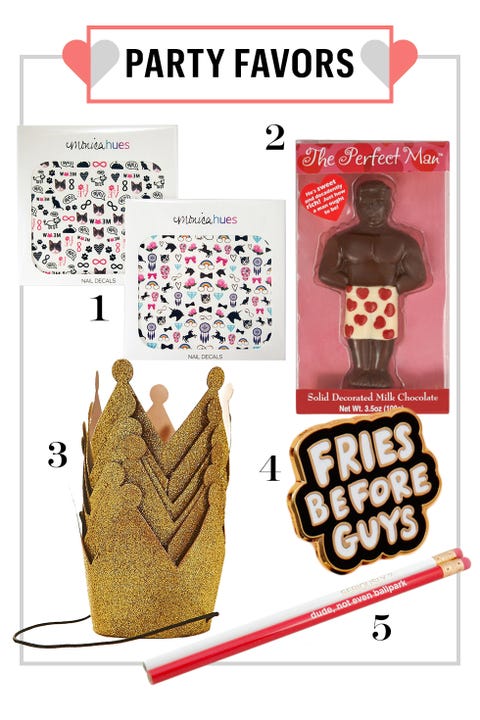 Throw back to our golden party days, when we were young and got party favors i.e. the best part of any birthday bash (well, besides the piñatas). Make little goodie bags filled with treats for guests to take home.
1. Kitty & Unicorn Nail Decals, $15; fab.com.
2. The Perfect Man, $8; dylanscandybar.com.
3. Mini Party Crown Set, $14; urbanoutfitters.com.
4. Fries Before Guys Pin, $10; bando.com.
5. Dude, Not Even Ballpark No. 2 Pencil, $2; ingodwetrustnyc.com.
This content is created and maintained by a third party, and imported onto this page to help users provide their email addresses. You may be able to find more information about this and similar content at piano.io