7 Very Necessary Apps to Help You Plan for the Ultimate Bachelorette Weekend
Let the only headache be the post-party hangover.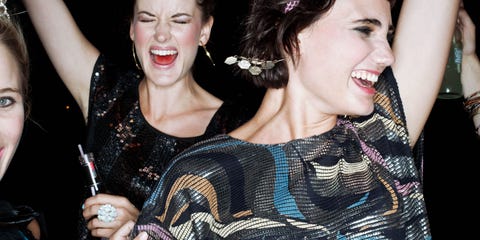 Between travel plans and syncing schedules for an entire group of ladies, planning a bachelorette weekend can be almost as much work as the main event itself. Thankfully, we have our phones to help keep things fun and relaxing (and to keep everyone sane), with apps that help you streamline everything from the hotel bubbly to the hired help (ahem). Click ahead to find 7 apps that will help you plan a stress-free, libation-heavy weekend. Mazel!
Stylebook
We've been there: It's time to put on the party pants and suddenly you have "nothing to wear." Stylebook is your answer. Snap and catalogue photos of the clothes you have, and Stylebook helps you put together and pre-plan outfits. You'll also get stats on what you wear the most. Who's looking fab? That you.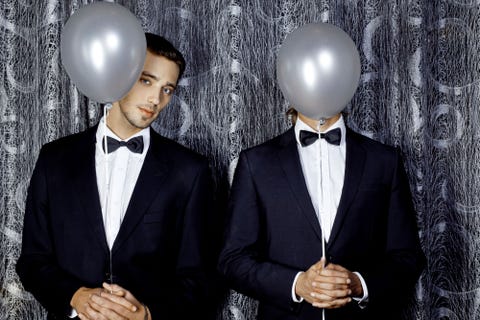 ManServants
You and your crew are classy. And sure, strippers can be fun (if that stripper is named Channing Tatum)...but if getting pampered by a handsome, tuxedoed gentleman is more your speed, book a ManServant. Have him pour you drinks, be your arm candy, take photos, and even do the dishes. Umm, yes please.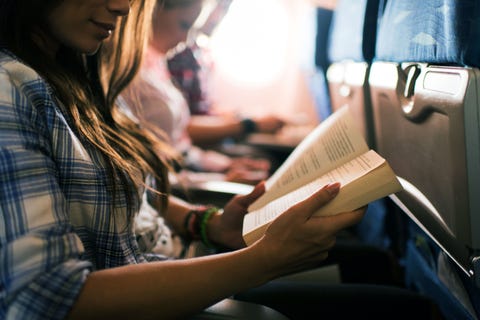 Pana
Bachelorette parties that require flying somewhere can be a logistical nightmare. But not for you: Ensure you get there on time and make booking a cinch with virtual travel agent Pana. Available 24/7, your travel assistant will recommend and book flights, cars, hotels, and more at the best prices. And if there are any delays, they'll help rebook you immediately. Phew.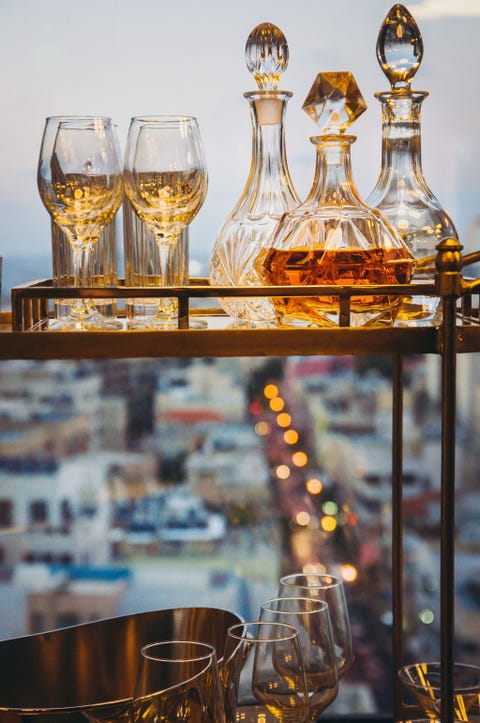 Minibar
What's the best way to celebrate love and matrimony? With alcohol, of course. We recommend Minibar for liquor, wine, beer, and especially ice delivery. Available on iOS, Android, and the web, Minibar will deliver the goods in 30-60 minutes. Forget trying to haul cases of wine and pounds of ice in your rolly cart.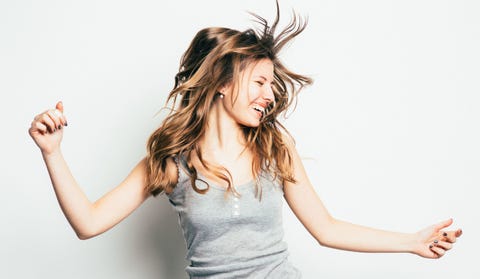 Amp Me
You've spent weeks putting together the ultimate playlist. Aaand someone forgot to bring the speakers. But no worries: Download Amp Me, on iOS and Android, and turn everyone's devices into a collective speaker system. Party fail, averted.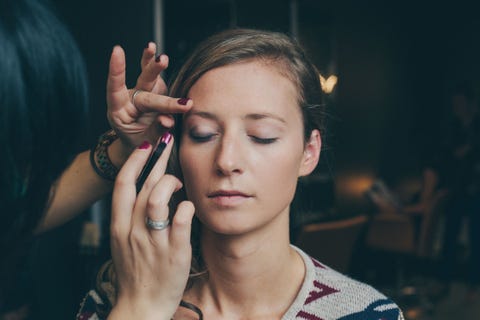 Priv
Along with fierce makeup, you'll want your hair and nails to be on point too. Go ahead and treat yourself to some in-home pampering from Priv, an app that connects you with stylists for hair, nails, makeup, massages, and more in four cities across the globe. Just choose your service, enter your location, and browse pro stylists to get the look you want.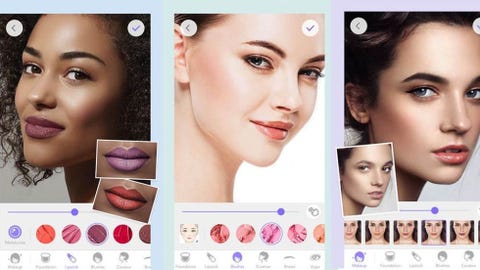 This content is created and maintained by a third party, and imported onto this page to help users provide their email addresses. You may be able to find more information about this and similar content at piano.io